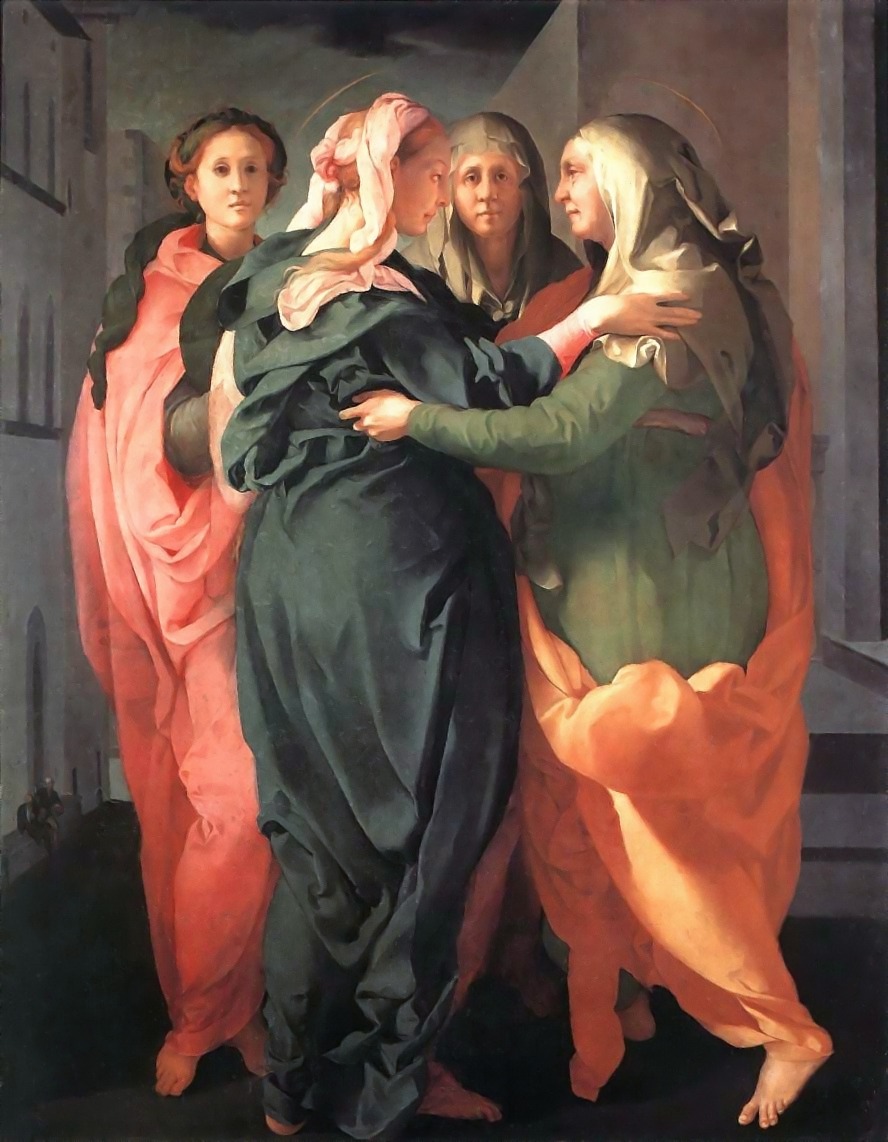 Done around the same time as the Visitation, His series on the life of Joseph, show a much more mannerist leaning. According to Giorgio Vasari, the sitter for the boy seated on a step is his young apprentice, Bronzino.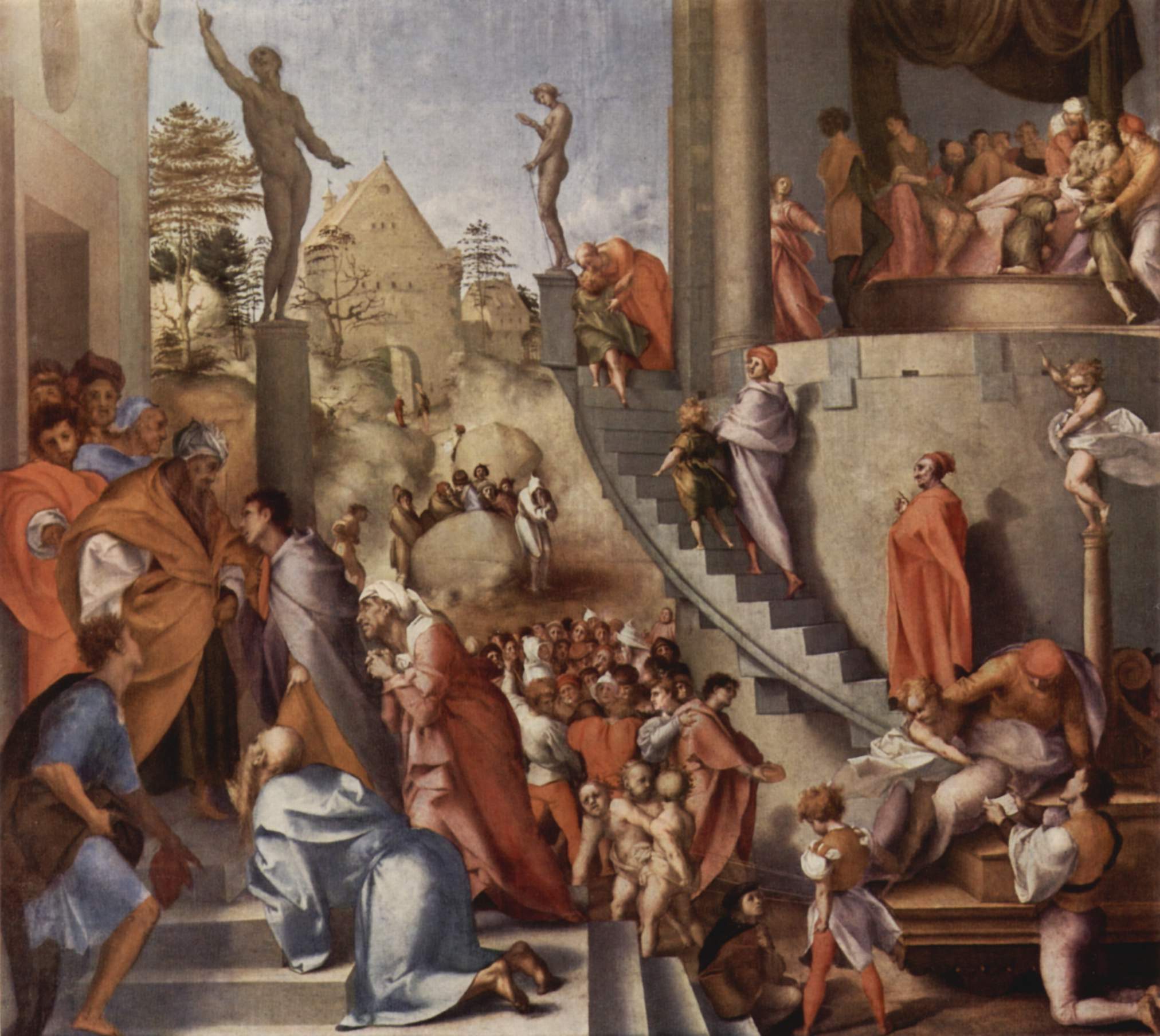 In 1522, when the plague broke out in Florence, Pontormo left for the Certosa di Galluzzo, a cloistered Carthusian monastery where the monks followed vows of silence. He painted a series of frescoes, now quite damaged, on the passion and resurrection of Christ.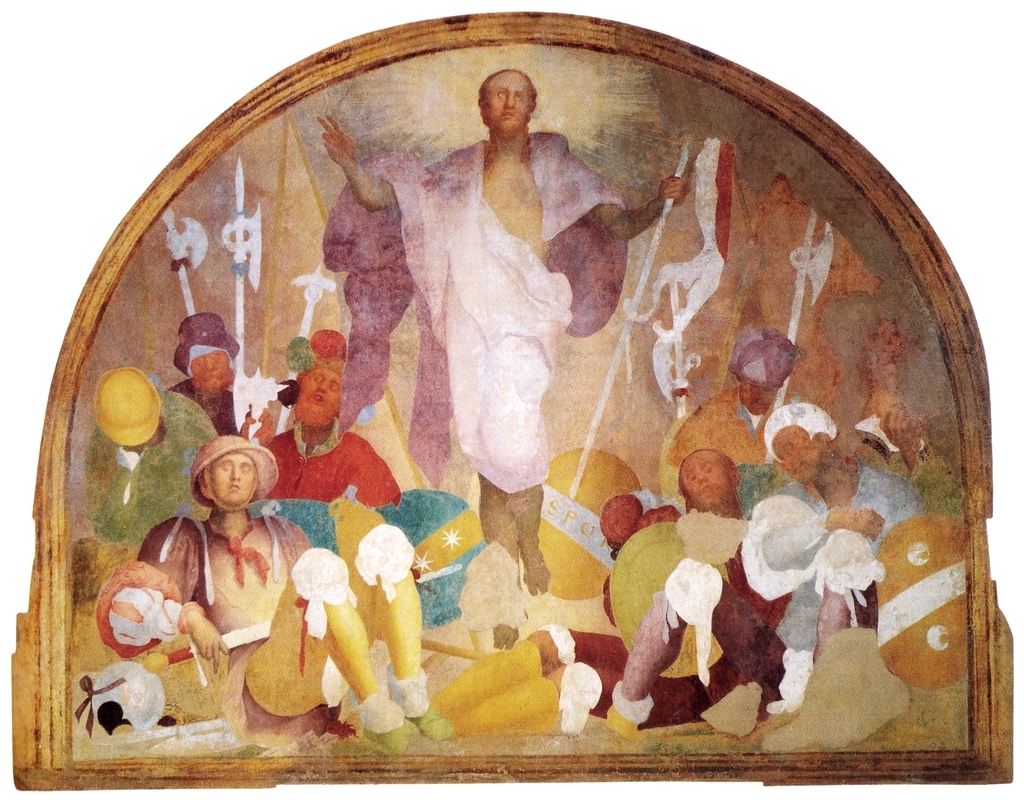 The emotionally charged, large altarpiece canvas for the Brunelleschi-designed Capponi Chapel in the church of Santa Felicità, Florence, portraying The Deposition from the Cross, is considered by many Pontormo's surviving masterpiece (1528). The figures, with their sharply modeled forms and brilliant colors are united in an enormously complex, swirling ovular composition, housed by a shallow, somewhat flattened space. Although commonly known as The Deposition from the Cross, there is no actual cross in the picture. The scene might more properly be called a Lamentation or Bearing the Body of Christ.
%
|
%
|
%
|
%
|
%
|
%
|
%
|
%