Today's Artist Birthday: Hilda Wilkinson Brown
Hilda Wilkinson Brown (July 23, 1894 – July 13, 1981) was a painter and educator from Washington, DC. She was also one of the first African American female painters to achieve popular success.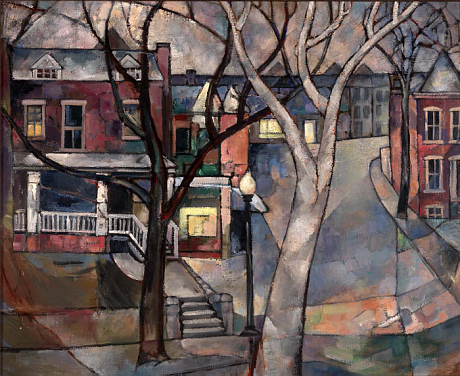 Mrs. Brown, who was born in Washington, graduated from the old M Street High School. She graduated from Miner Normal and later earned a bachelor's degree in education at Howard University and a master's degree at Columbia University. She also held degrees from the National Academy of Design and the Cooper Union School of Art. She attended the Art Students League in New York.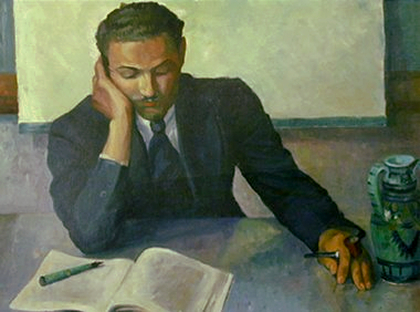 She began her career at Miner Normal in 1923, teaching fine arts and art history. She later became chairman of its art department. Miner and Wilson Teachers College were merged to form D.C. Teachers College and Mrs. Brown was an assistant professor there at the time of her retirement in 1961. D.C. Teachers College now is part of the University of the District of Columbia.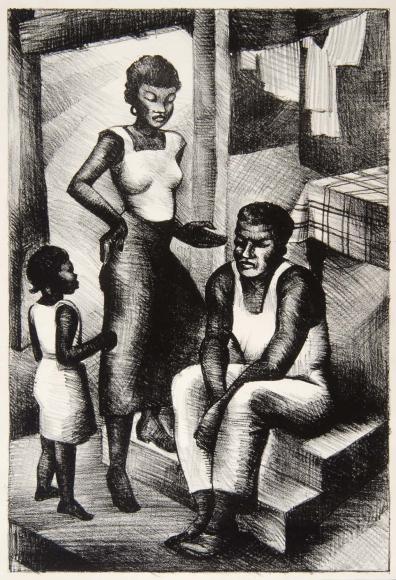 Mrs. Brown was a painter herself. Her work was widely exhibited in this country and is included in the Barnett Aven Collection in Washington. She was a member of the board of directors of that organization. She also illustrated the book "The Negro Family in the United States," by E. Franklin Frazier.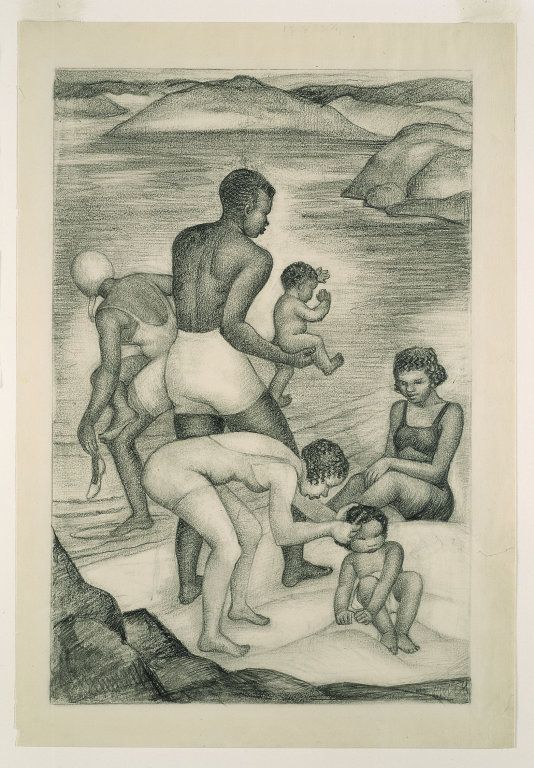 In private life, Mrs. Brown was a member of the Coo Coos, which is affiliated with The Girl Friends, a social organization. She maintained a summer residence at Oak Bluff, Martha's Vineyard, Mass., where she did some of her painting.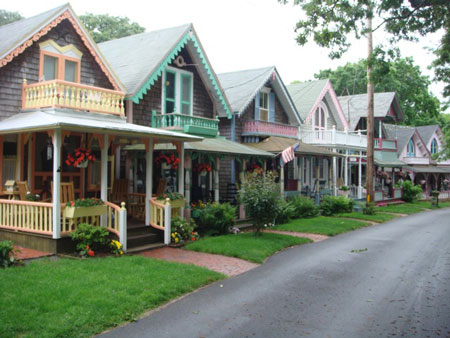 Mrs. Brown died of congestive heart failure at her home in Washington, in July of 1981, at the age of 86.
---
[NOTE: I had great difficulty finding images of Mrs. Brown's work on the internet, and as of yet, have not found an image of the lady herself. If you have any information or images you would like to share with me to make this post better, please click here to be in contact. Thank you very much. ~ TML]
---
Edited from:
https://www.washingtonpost.com/archive/local/1981/07/15/hilda-brown-professor-of-art-at-college-dies/af0a2bd3-b75d-4401-8346-99ef1ce045ce/
---
TML Arts aims for accuracy in content and functionality in posts.
Click the button below to let us know about typos, incorrect information, broken links, erroneous attribution,
or additional relative information.
---
---
---
---