Hannah Höch: visual artist
Hannah Höch (November 1, 1889 – May 31, 1978) was a German Dada artist. She is best known for her work of the Weimar period, when she was one of the originators of photomontage. Her work existed to dismantle the fable and dichotomy that existed in the concept of the "New Woman": an energetic, professional and androgynous woman, who is ready to take their place as man's equal.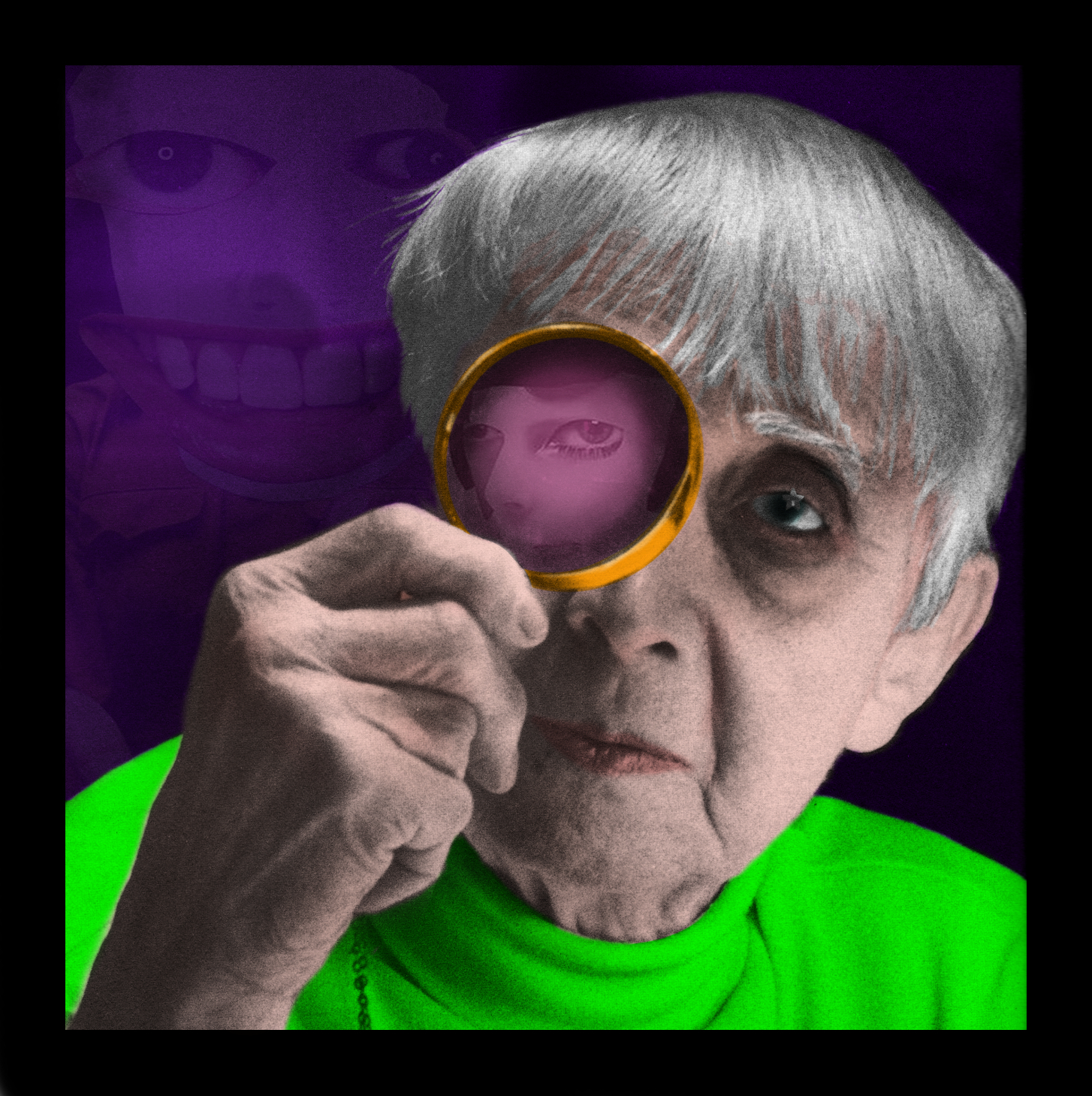 Hannah Höch was born Anna Therese Johanne Höch in Gotha, Germany. Although she went to school, domesticity took precedence in her household, and in 1904 at the age of 14, Hannah was taken out of the Höhere Töchterschule in Gotha to care for her youngest sibling Marianne.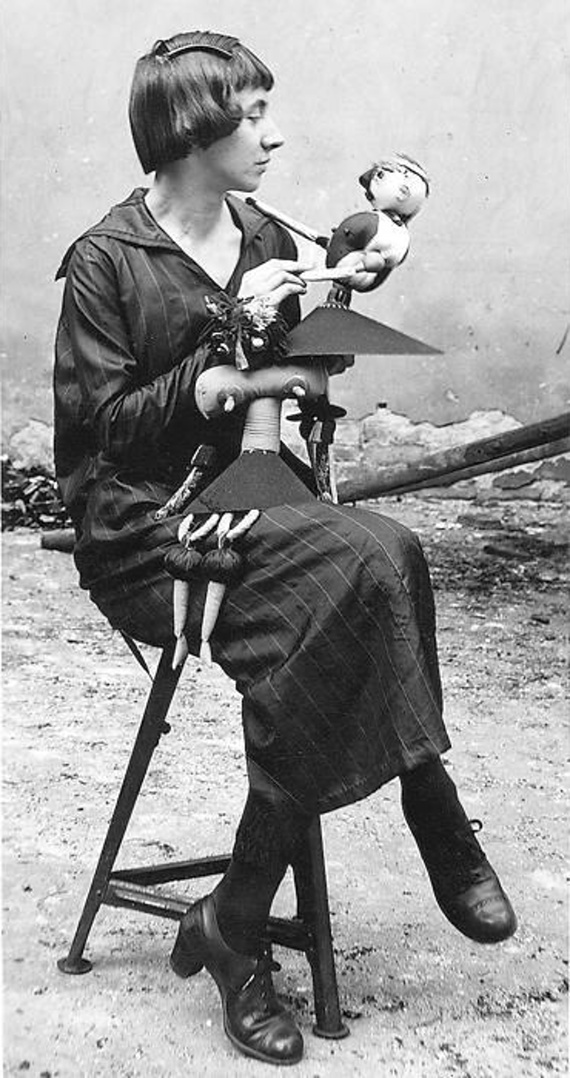 In 1912 she began classes at the School of Applied Arts in Berlin under the guidance of glass designer Harold Bergen. She chose the curriculum glass design and graphic arts, rather than fine arts, to please her father. In 1914, at the start of World War I, she left the school and returned home to Gotha to work with the Red Cross.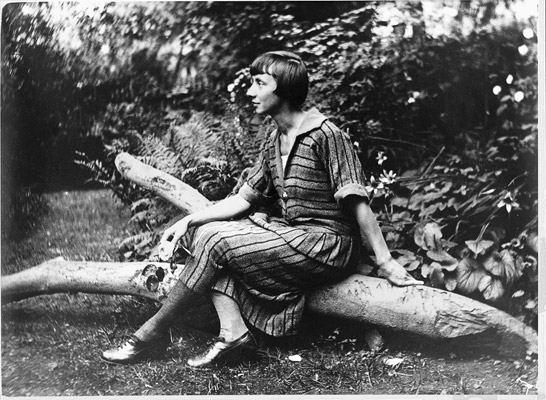 In 1915 she returned to school, entering the graphics class of Emil Orlik at the National Institute of the Museum of Arts and Crafts. Also in 1915, Höch began an influential friendship with Raoul Hausmann, a member of the Berlin Dada movement. Höch's involvement with the Berlin Dadaists began in earnest in 1917.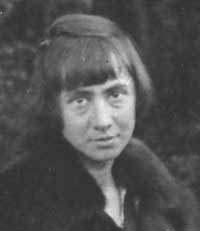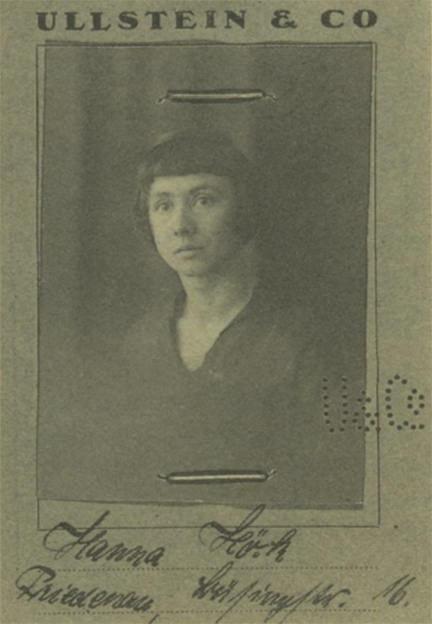 It was at this time that Höch became one of the first pioneers of the art form that would come to be known as photomontage. Photomontage (or fotomontage), is a type of collage in which the pasted items are actual photographs or photographic reproductions pulled from the press or other widely produced media.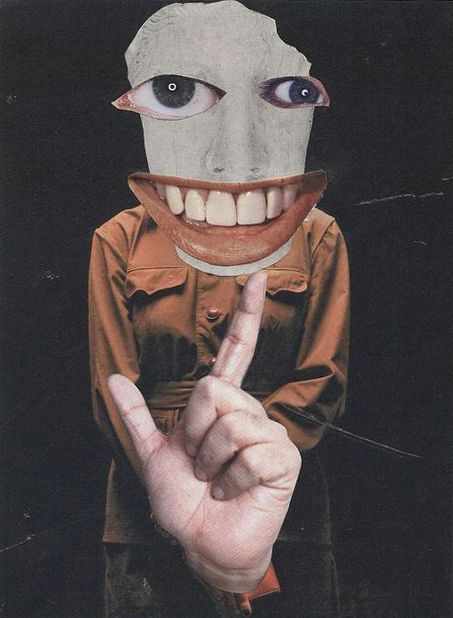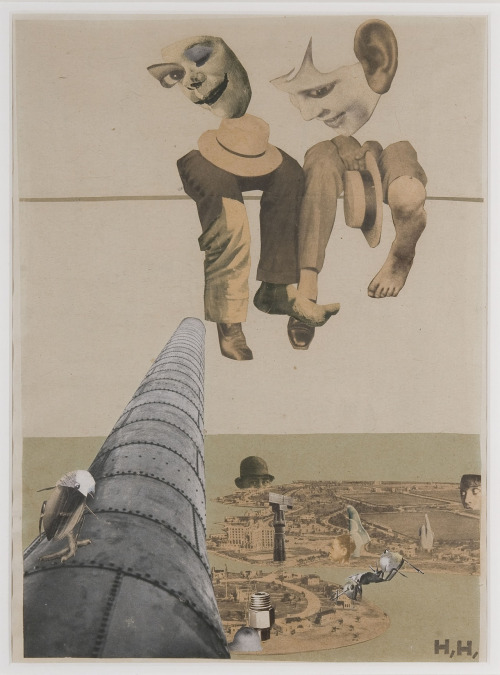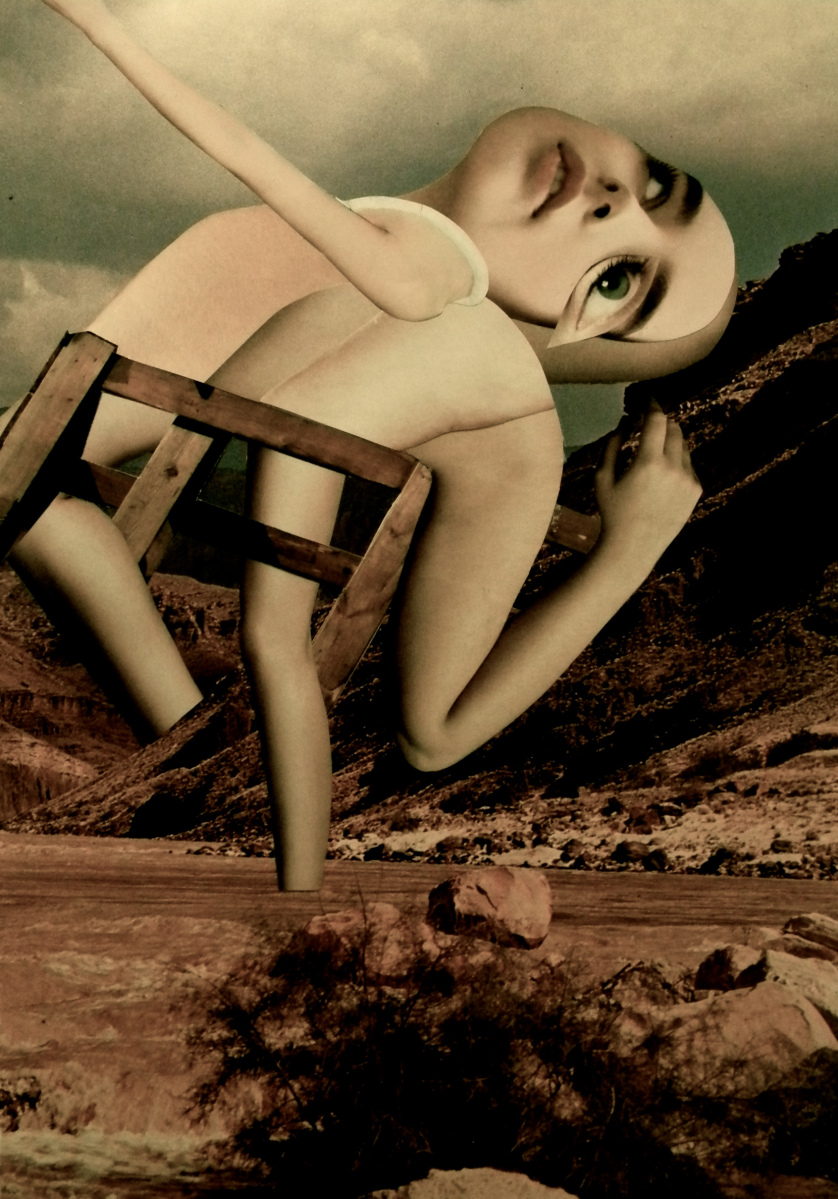 After her schooling, she worked in the handicrafts department for Ullstein Verlag (The Ullstein Press), designing dress and embroidery patterns for Die Dame (The Lady) and Die Praktische Berlinerin (The Practical Berlin Woman). The influence of this early work and training can be seen in her later work involving references to dress patterns and textiles.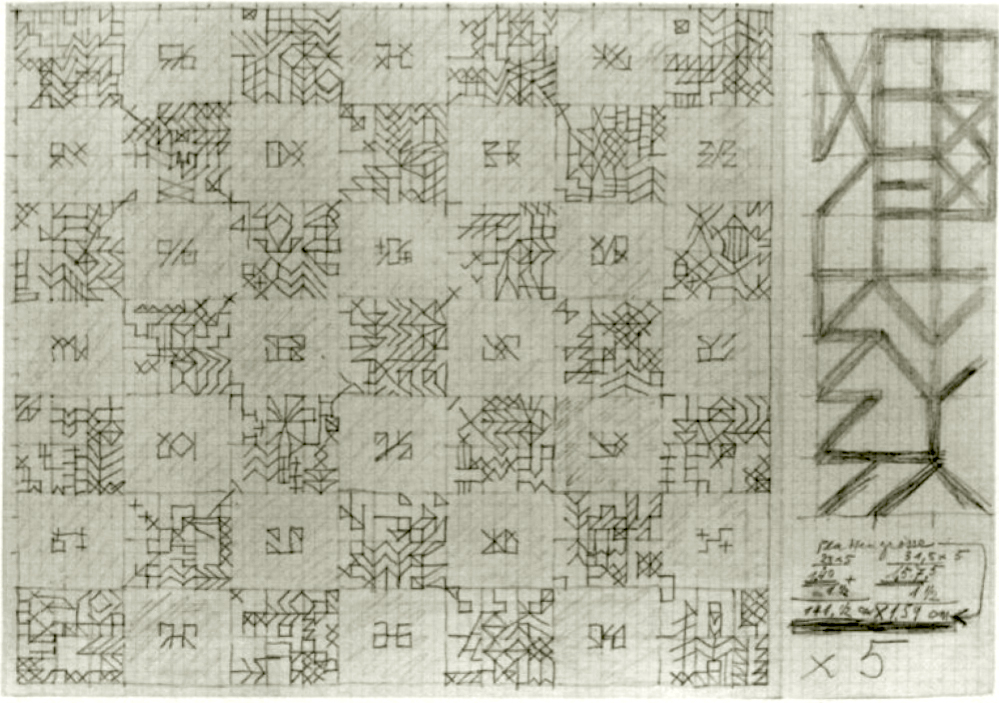 In 1920, she participated in the First International Dada Fair, in Berlin, which took on the traditional format of an art salon, but the walls of the site were plastered with posters and photomontages. Höch was allowed to participate only after Hausmann threatened to withdraw his own work from the exhibition if she was kept out. Höch's large-scale photomontage Schnitt mit dem Küchenmesser DADA durch die letzte weimarer Bierbauchkulturepoche Deutschlands  (English: Cut with the Kitchen Knife Through the Last Weimar Beer-Belly Cultural Epoch in Germany) (1919)—a forceful commentary, particularly on the gender issues erupting in postwar Weimar Germany—was one of the most prominently displayed and well-received works of the show. Despite her critical success, as the group's only woman, Höch was typically patronized by and kept at the margins of the Berlin group. Consequently, she began to move away from the group, including Hausmann, with whom she broke off her relationship in 1922.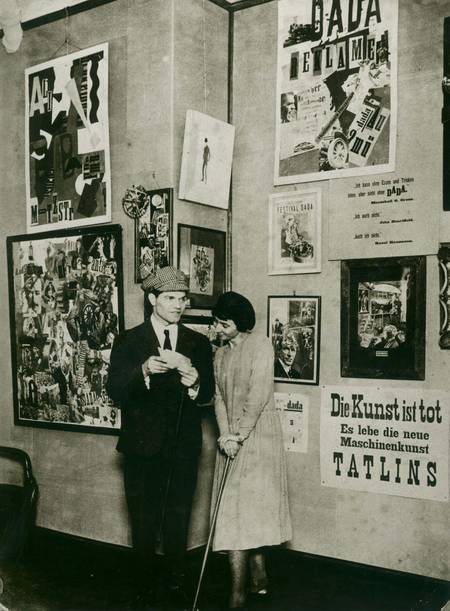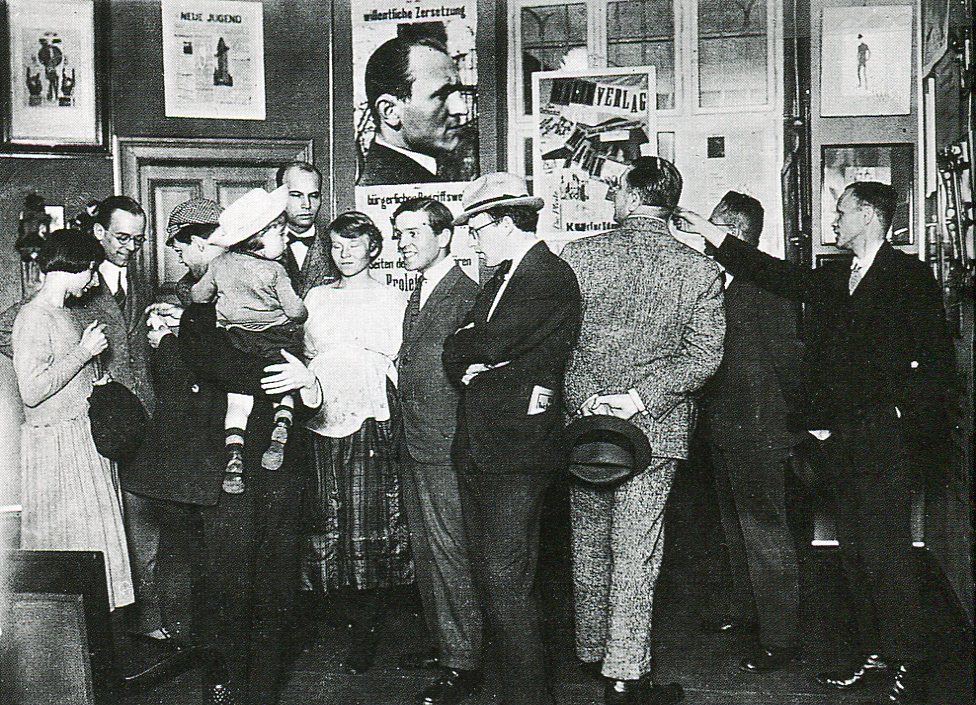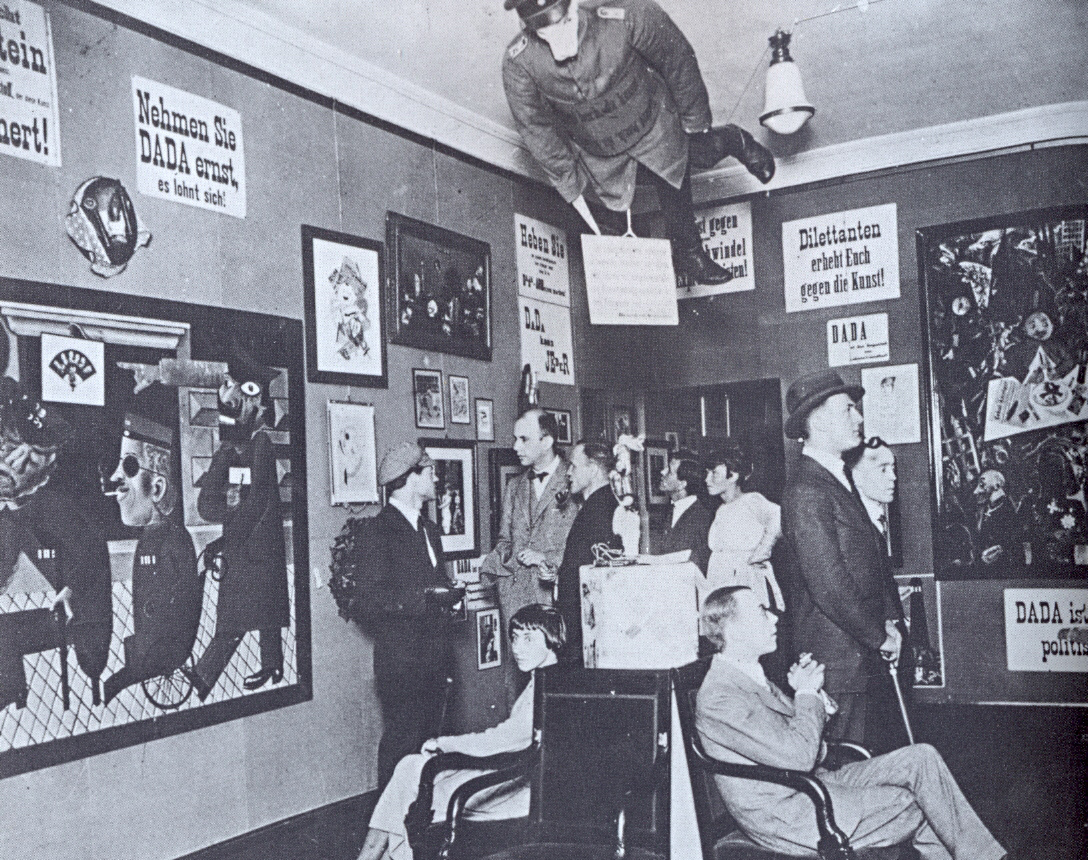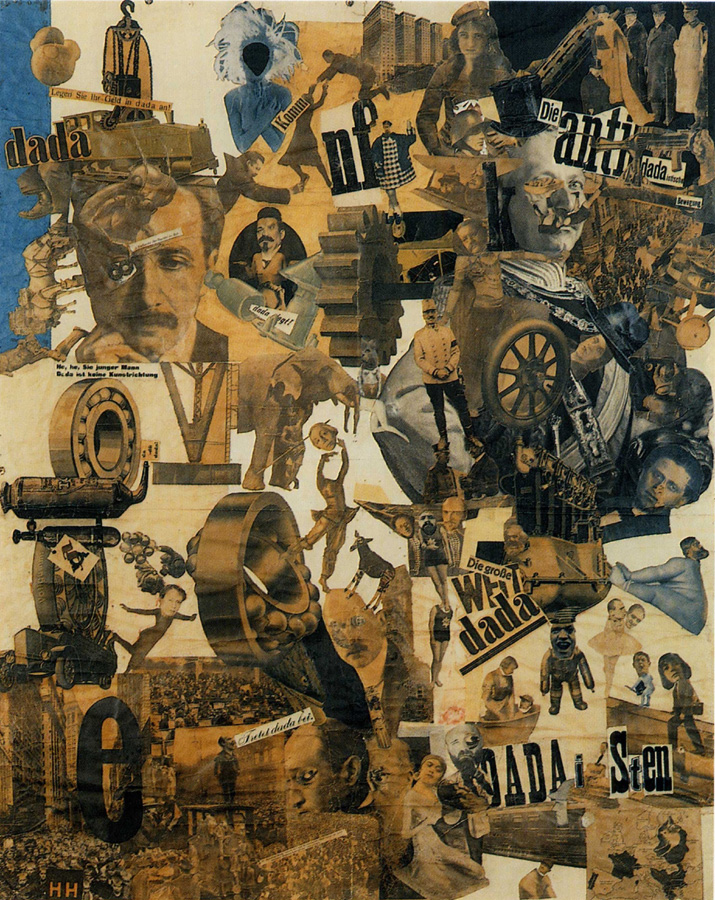 Art historian Maria Makela has characterized Höch's personal relationship with Raoul Hausmann as "stormy", and identifies the central cause of their altercations—some of which ended in violence—in Hausmann's refusal to leave his wife. Hausmann continually disparaged Höch not only for her desire to marry him, which he described as a "bourgeois" inclination, but also for her opinions on art. Hausmann's hypocritical stance on women's emancipation spurred Höch to write "a caustic short story" entitled The Painter in 1920, the subject of which is "an artist who is thrown into an intense spiritual crisis when his wife asks him to do the dishes."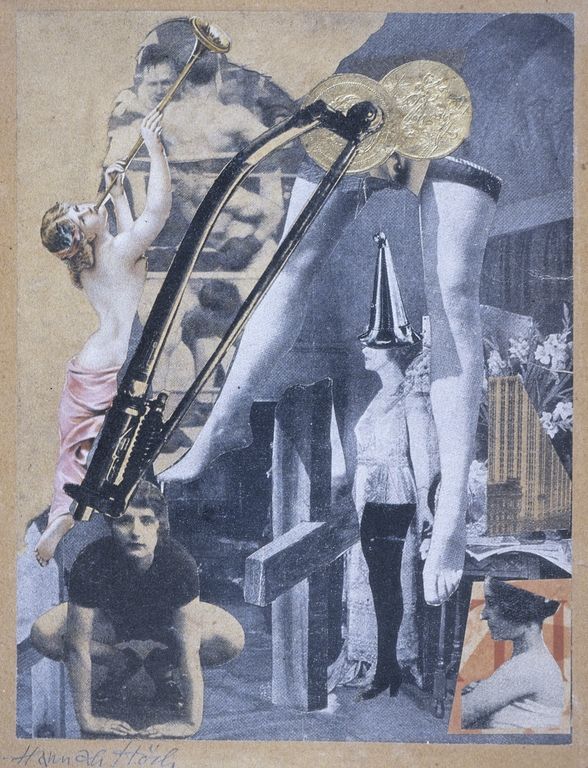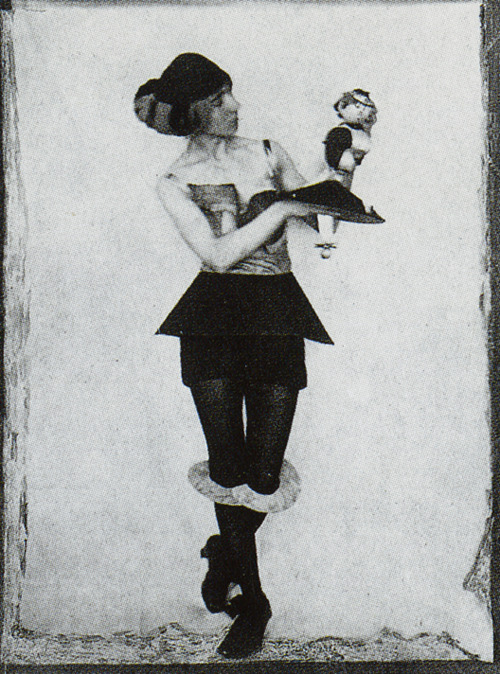 From 1926 to 1929 she lived and worked in the Netherlands. Höch made many influential friendships over the years, with Kurt Schwitters and Piet Mondrian among others. In 1926, she met and began a relationship with the Dutch writer and linguist Mathilda ('Til') Brugman, whom Höch met through Schwitters. By autumn of 1926, Höch moved to Hague to live with Brugman, where they lived until 1929, at which time they moved to Berlin. Höch and Brugman's relationship lasted nine years, until 1935. They did not explicitly define their relationship as lesbian (likely because they did not feel it necessary or desirable), instead choosing to refer to it as a "private love relationship."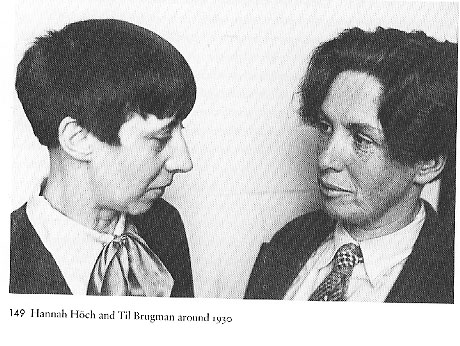 While the Dadaists, including Georg Schrimpf, Franz Jung, and Johannes Baader, "paid lip service to women's emancipation," they were clearly reluctant to include a woman among their ranks. Hans Richter described Höch's contribution to the Dada movement as the "sandwiches, beer and coffee she managed somehow to conjure up despite the shortage of money." During their partnership, Raoul Hausmann even suggested that Höch get a job to support him financially. Höch was the lone woman among the Berlin Dada group, although Sophie Täuber, Beatrice Wood, and Baroness Else von Freytag-Loringhoven were also important, and decidedly overlooked, Dada figures. Höch references the hypocrisy of the Berlin Dada group and German society as a whole in her photomontage, Da-Dandy.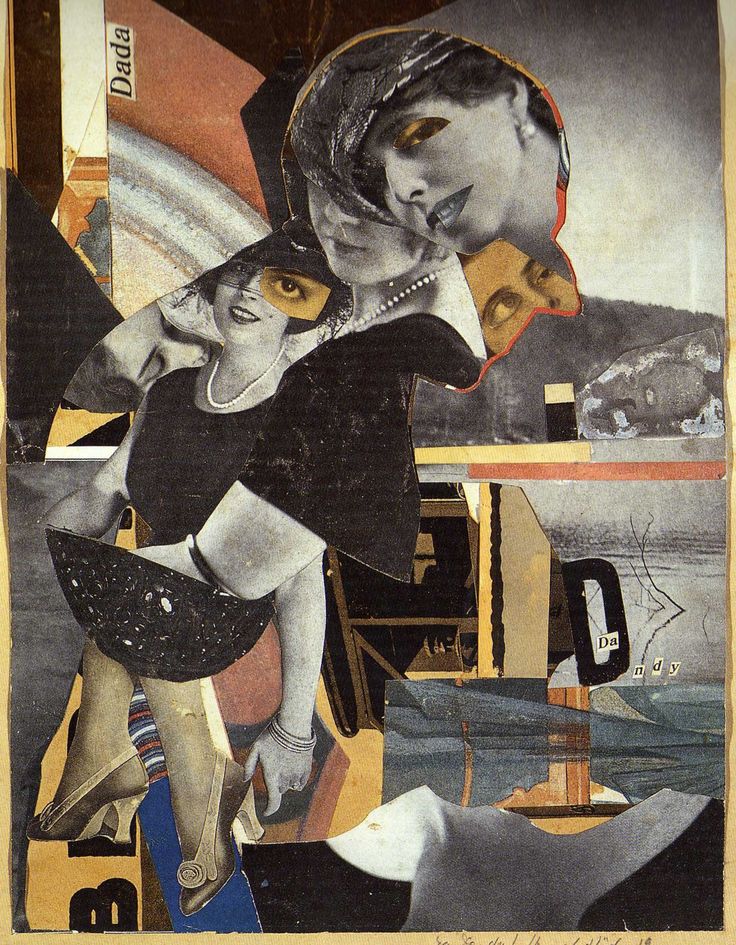 In 1935, Höch began a relationship with Kurt Matthies, whom she was married to from 1938 to 1944.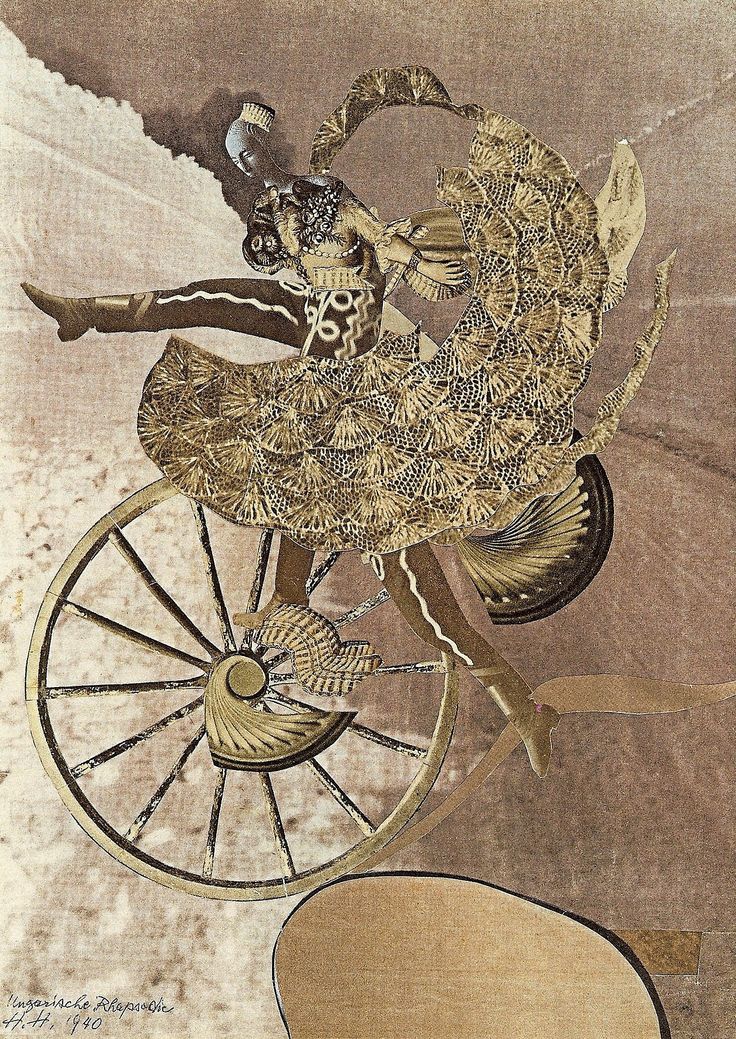 Her work commonly combined male and female traits into one unified being. During the era of the Weimar Republic, "mannish women were both celebrated and castigated for breaking down traditional gender roles." Her androgynous characters may also have been related to her bisexuality and attraction to masculinity in women (that is, attraction to the female form paired with stereotypically masculine characteristics).
During World War II, Höch spent the years of the Third Reich in Berlin, Germany, keeping a low profile. She lived in Berlin-Heiligensee, a remote area on the outskirts of Berlin, hiding in a small garden house. She married businessman and pianist Kurt Matthies in 1938 and divorced him in 1944. She suffered from the Nazi's censorship of art, and her work was deemed "degenerate art" making it even more difficult to show her works. She was even forced to hide much of her work by burying it in her yard until the war was over.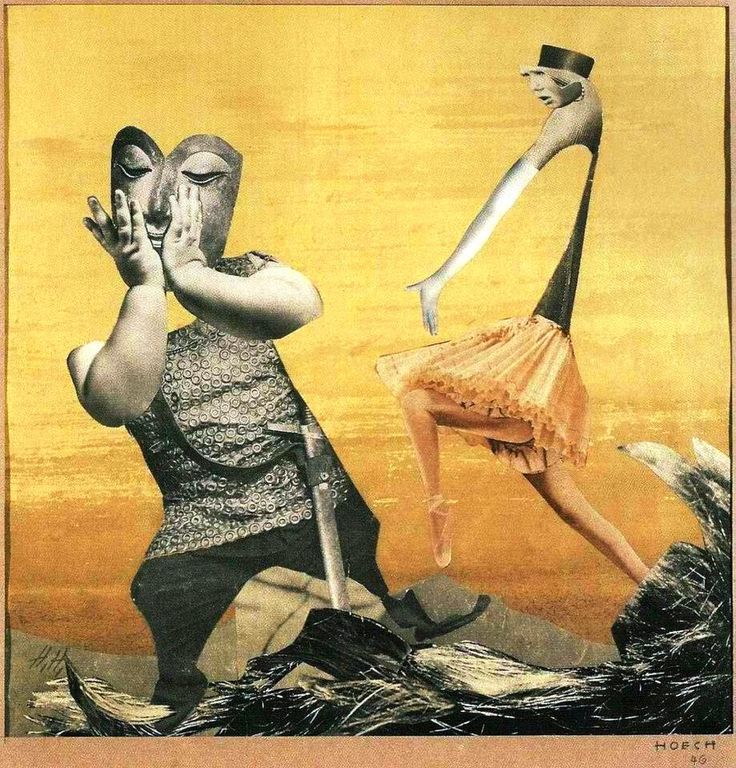 Though her work was not acclaimed after the war as it had been before the rise of the Third Reich, she continued to produce her photomontages and exhibit them internationally until her death at the age of 88 in 1978, in Berlin.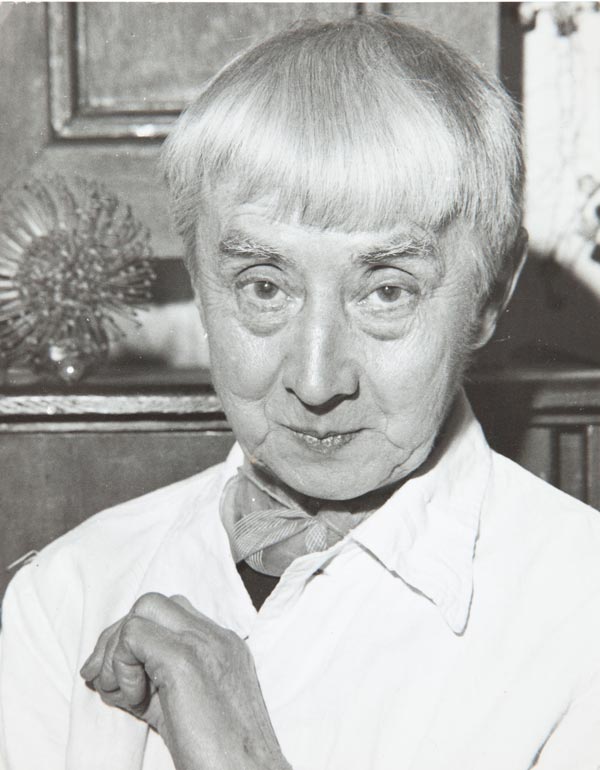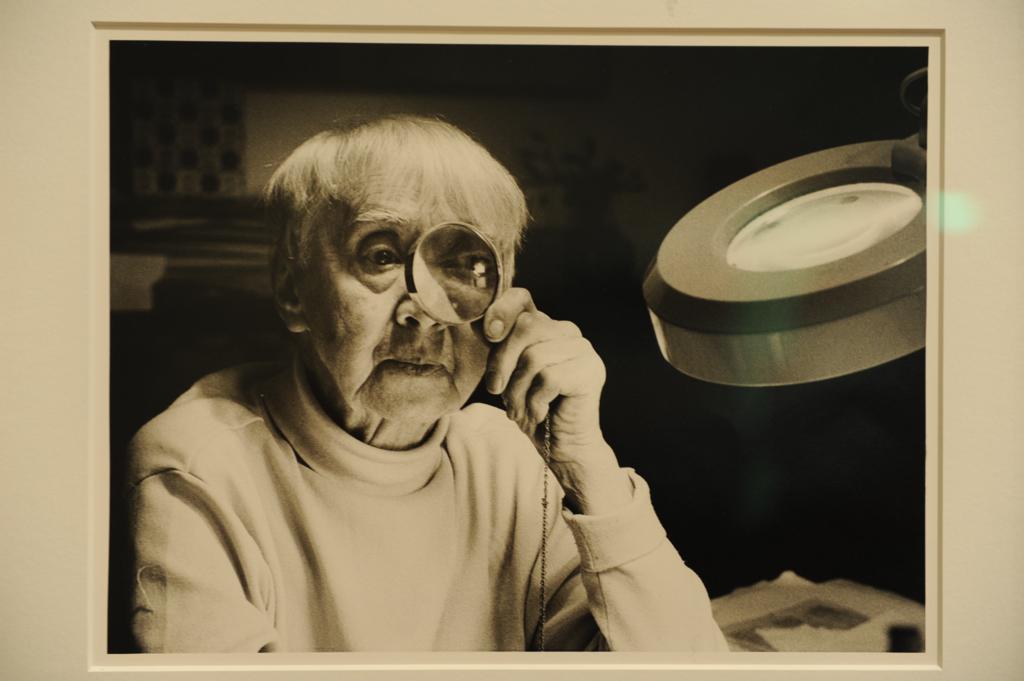 Her house and garden can be visited at the annual Day of the Memorial (Tag des offenen Denkmals).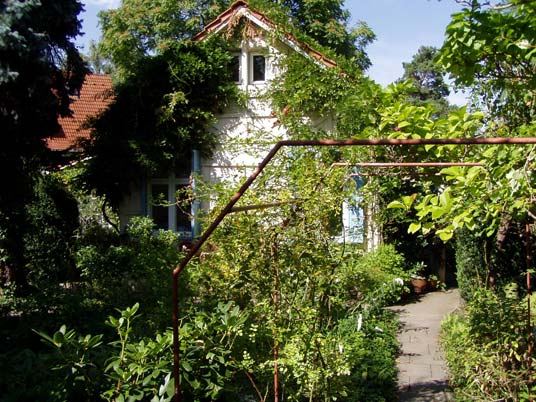 ---
Afterword:
In the spring of 2016, my always-art-encouraging husband and I took Dada inspired trip to Switzerland and Germany, specifically to visit three separate exhibitions celebrating the 100th anniversary of the birth of the Dada movement. On May 1, we visited the Museum Haus Konstruktiv in Zurich, to visit the show DADA Differently: Sophie Taeuber-Arp, Hannah Höch, Elsa von Freytag-Loringhoven curated by Sabine Schaschl, Margit Weinberg Staber, and Evelyne Bucher. It was a relatively small but perfectly presented collection of works from all three women. Having been a long time devotee of ladies of Dada, I actually burst into tears when taking Höch's work in for the first time. Thus far, only Van Gogh and Cezanne had brought me to the point of public weeping, so this was a treat, indeed.

That same afternoon, we walked over to the Kunsthaus Zürich to see the Dadaglobe Reconstructed on its last day of exhibition in Europe (the collection was then exhibited at MOMA in New York in the United States from June 12–September 18, 2016), which contained rare pieces from Hannah Höch and others. Dadaglobe Reconstructed reunited over 100 works created for Dadaglobe, Tristan Tzara's planned but unrealized magnum opus, originally slated for publication in 1921.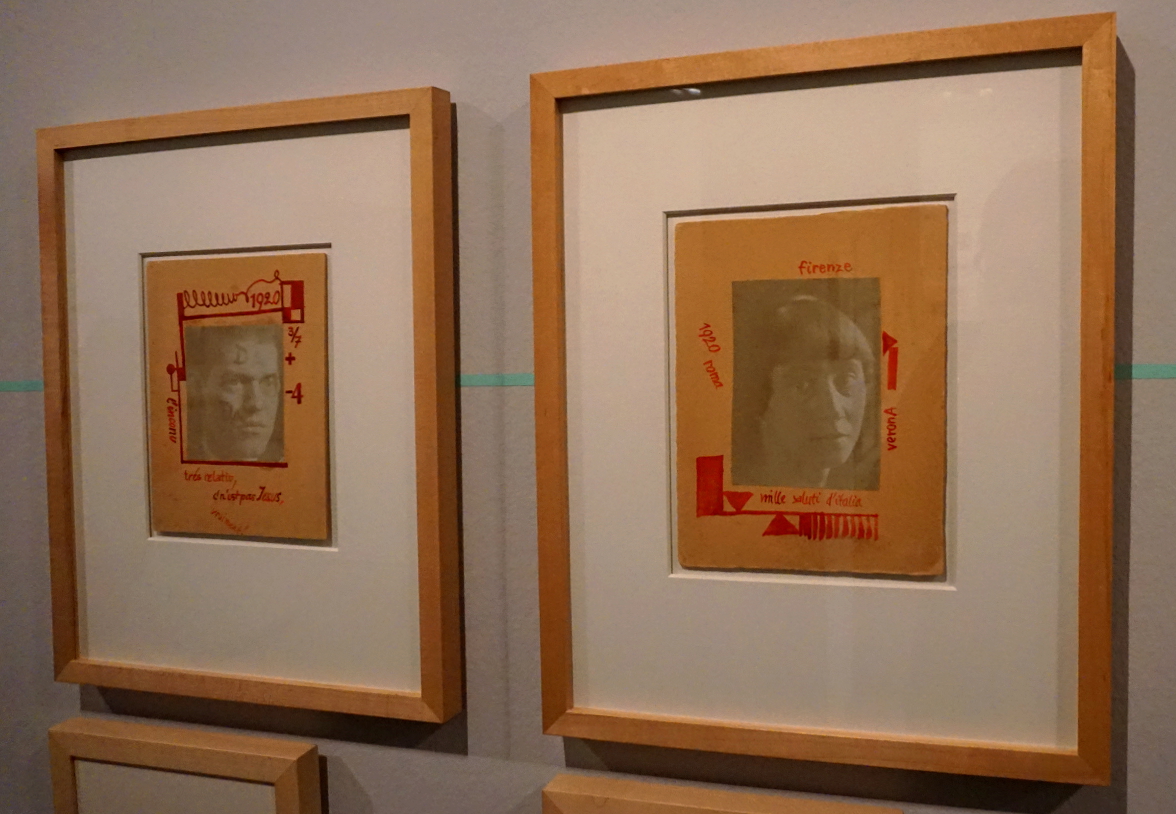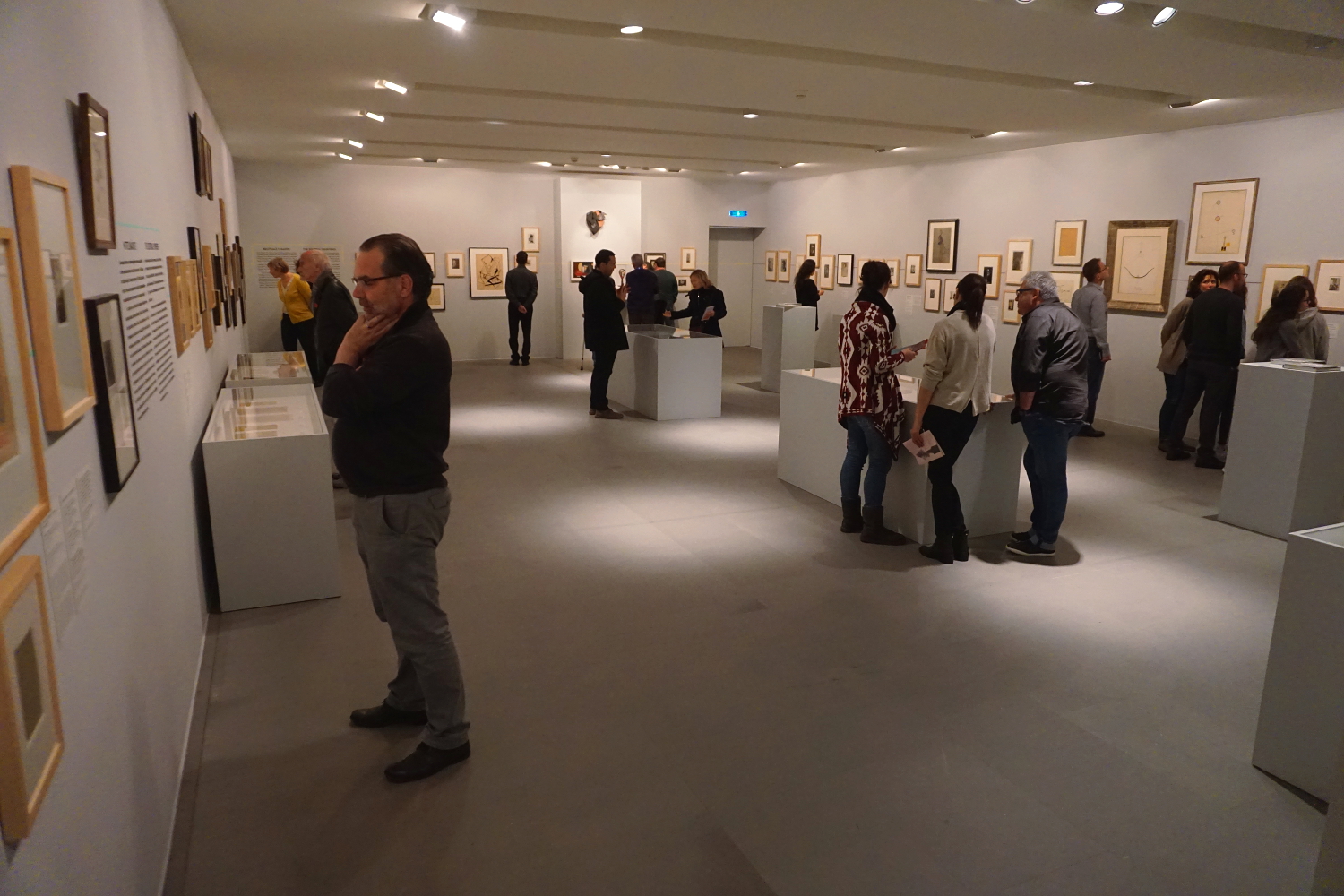 We then traveled to Germany and the gorgeous city of Mannheim, where the Kunsthalle Mannheim organized a large, impressive solo exhibition of Höch's work, which we were honored to get the chance to see on May 6.  Nine large rooms held the collection, with a tenth, interactive room where one could watch a wonderful documentary about Höch's life, or one could play with the wall of make-your-own-photomontage-Dada-contruction-from-wall-magnets (which I enjoyed immensely). The collection was comprehensive, breathtaking, and emotionally touching, and we spent hours slowly moving through the dreamland of Höch's work.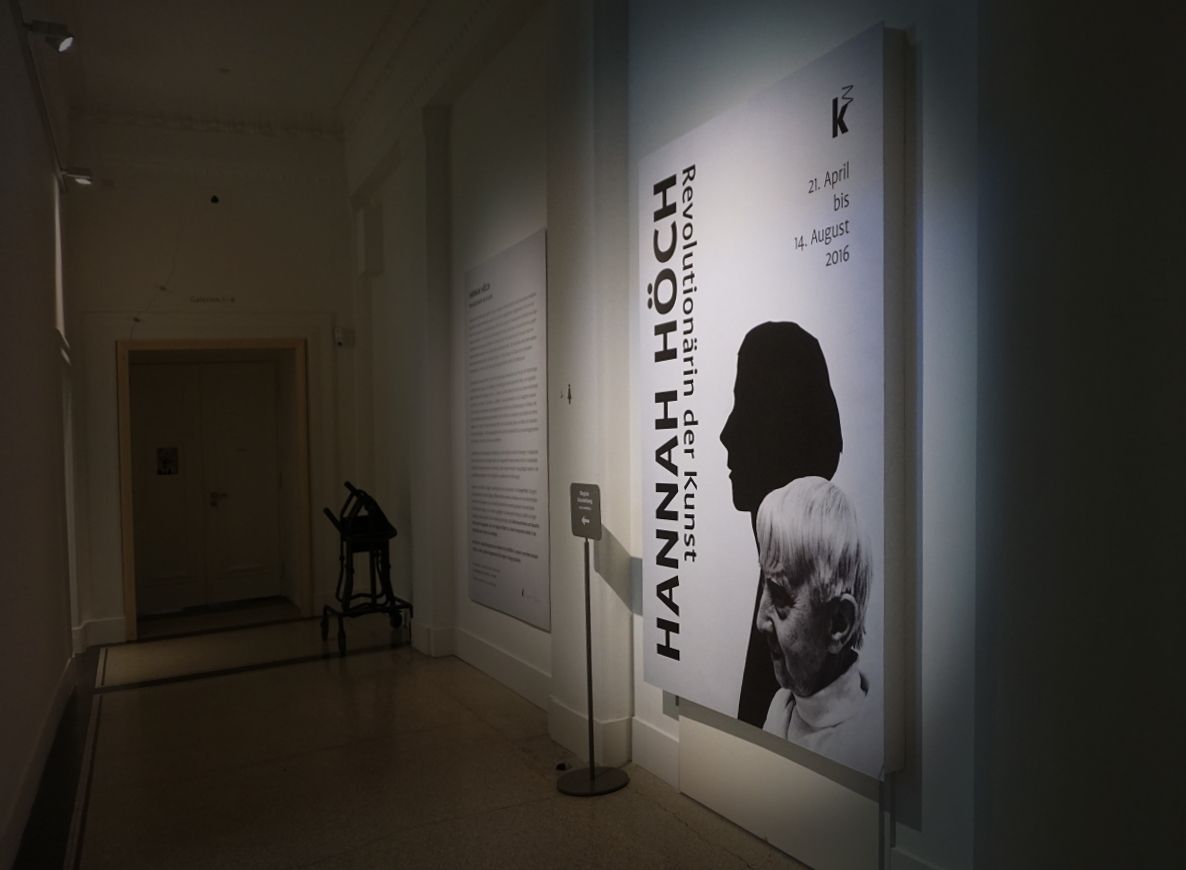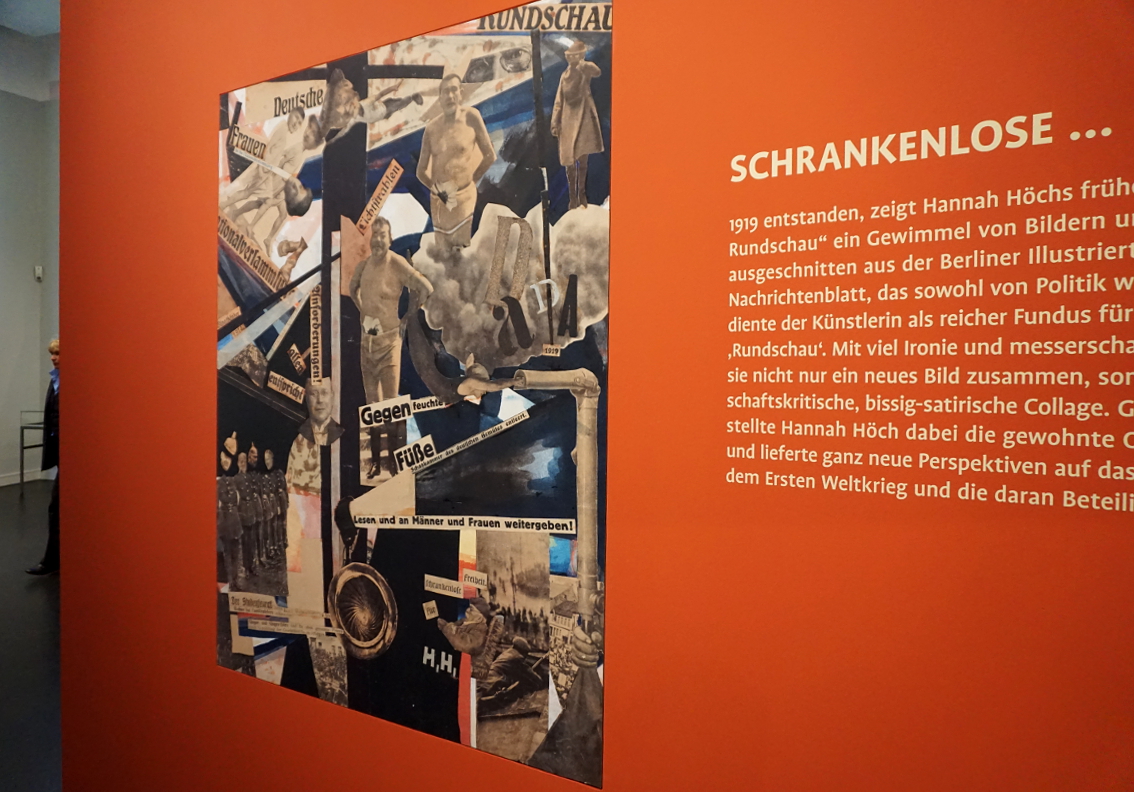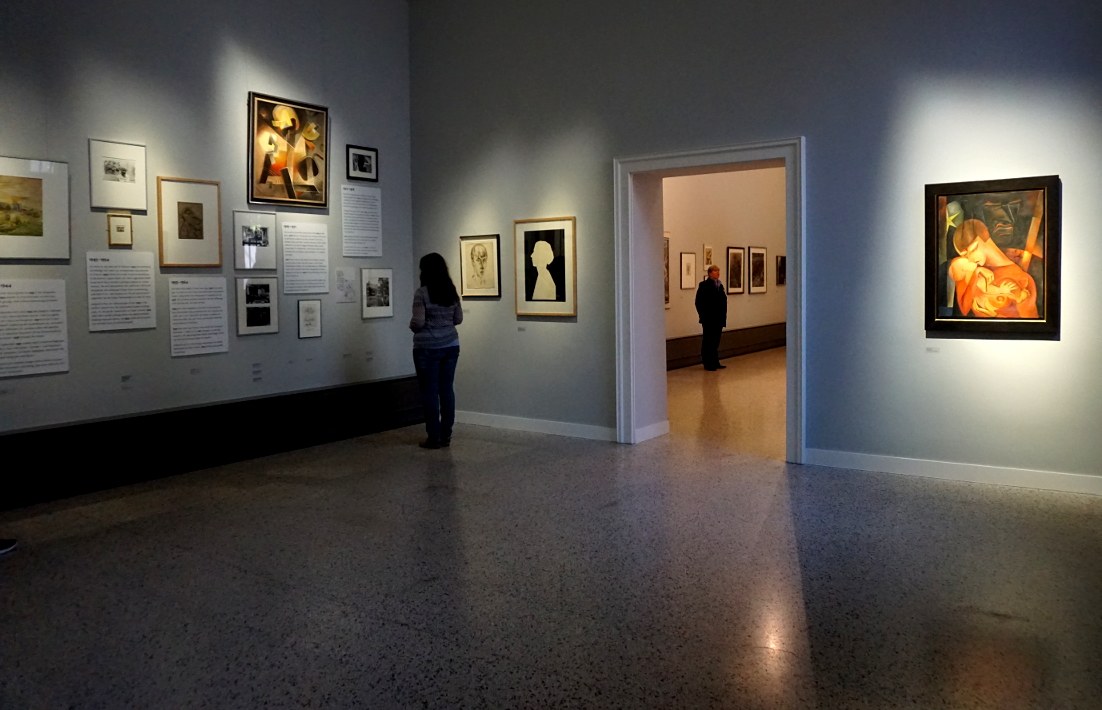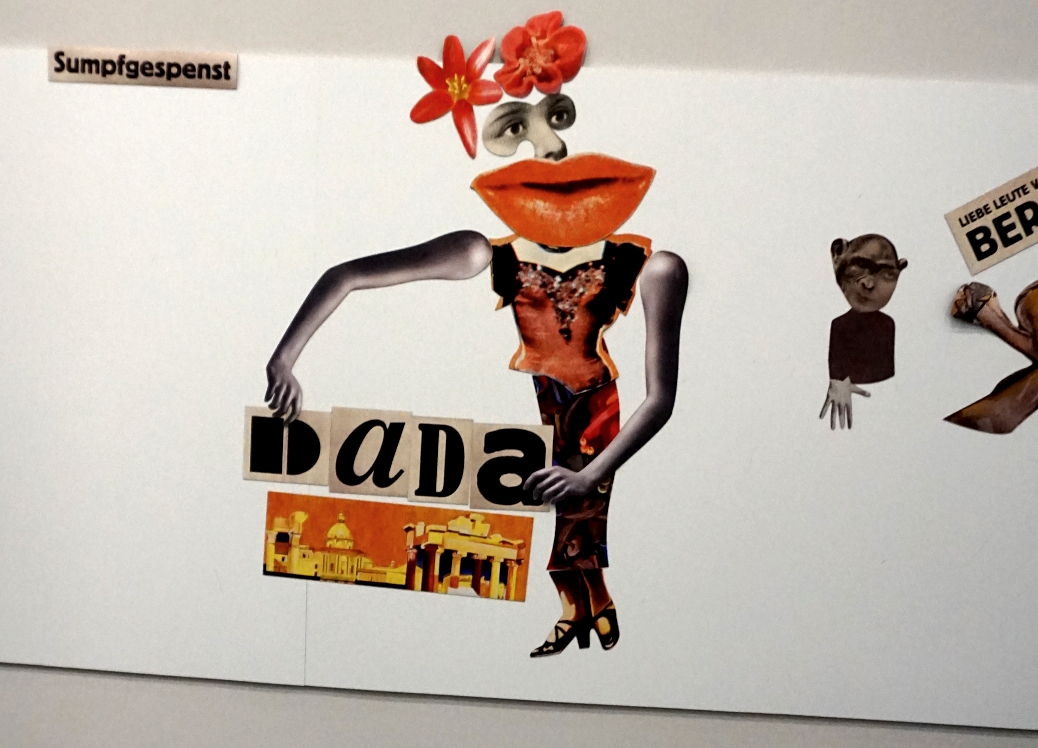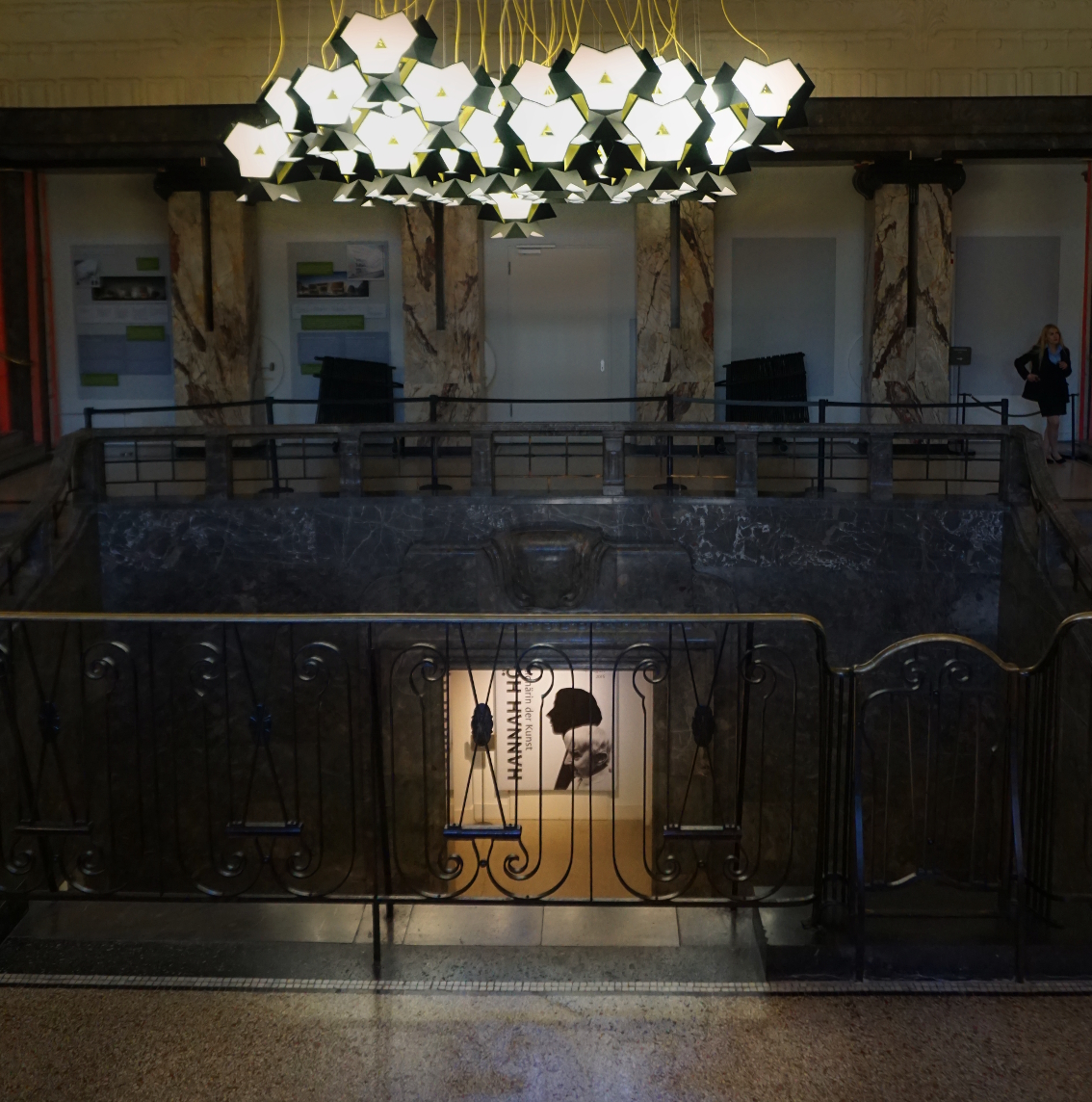 ---
Edited from:
---
Hannah Höch, November 1, 2016
Digital collage portrait by TMLipp
Created for The Artist Birthday Series:
(click image for full resolution)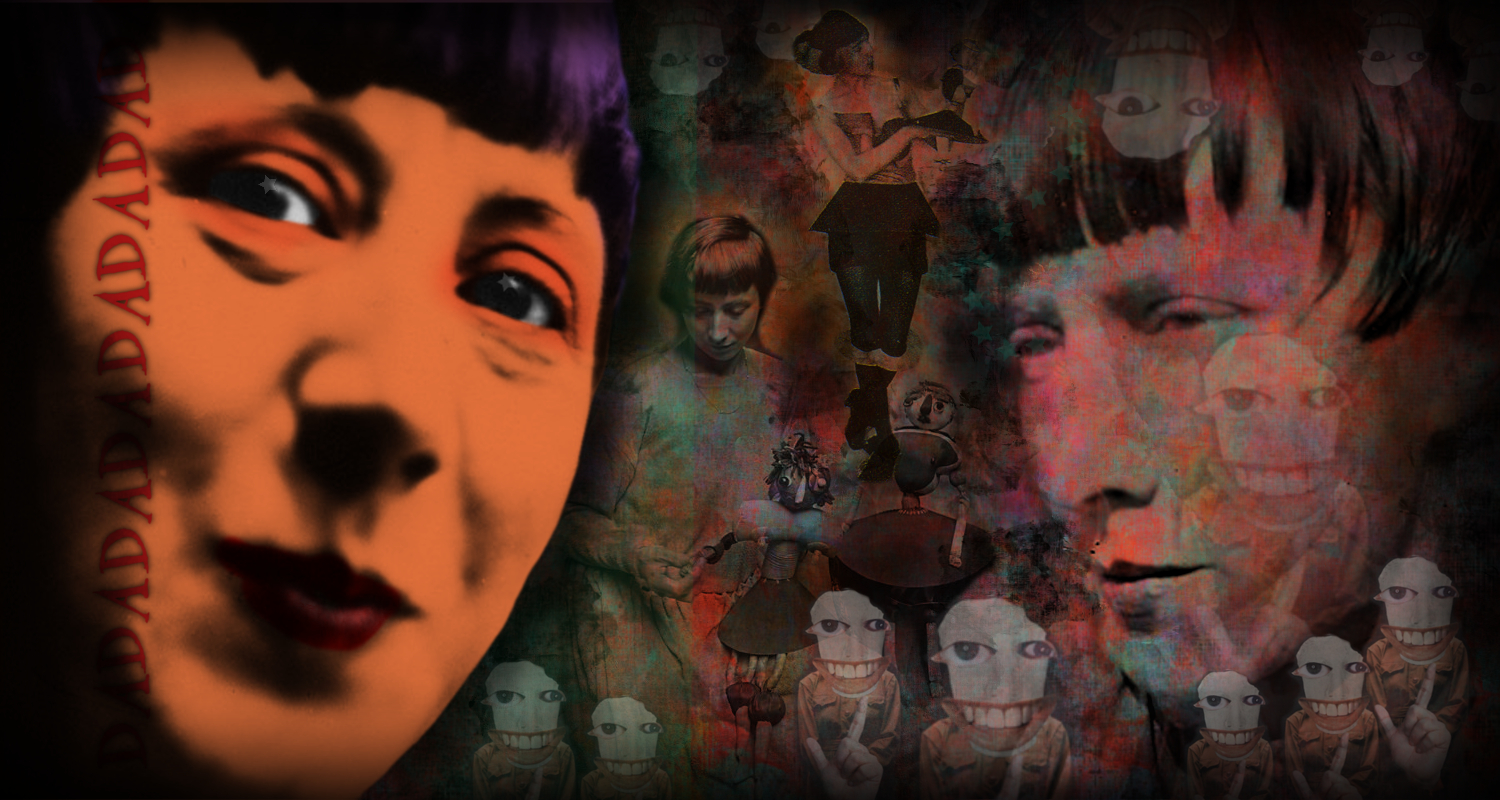 ---
TML Arts aims for accuracy in content and functionality in posts.
Click the button below to let us know about typos, incorrect information, broken links, erroneous attribution,
or additional relative information.
---
---
---
---