Today's Artist Birthday: Gustave Moreau
Gustave Moreau (6 April 1826 – 18 April 1898) was a French Symbolist painter whose main emphasis was the illustration of biblical and mythological figures. As a painter, Moreau appealed to the imaginations of some Symbolist writers and artists, indirectly bringing the Surrealist movement into existence.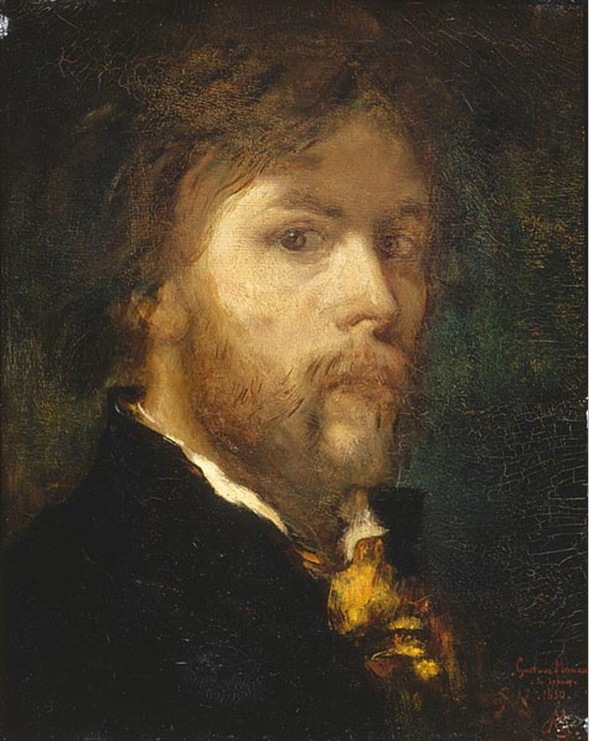 Moreau was born in Paris. His father, Louis Jean Marie Moreau, was an architect, who recognized his talent. His mother was Adele Pauline des Moutiers. Moreau initially studied under the guidance of François-Édouard Picot and became a friend of Théodore Chassériau, whose work strongly influenced his own. Moreau had a 25-year personal relationship, possibly romantic, with Adelaide-Alexandrine Dureux, a woman whom he drew several times.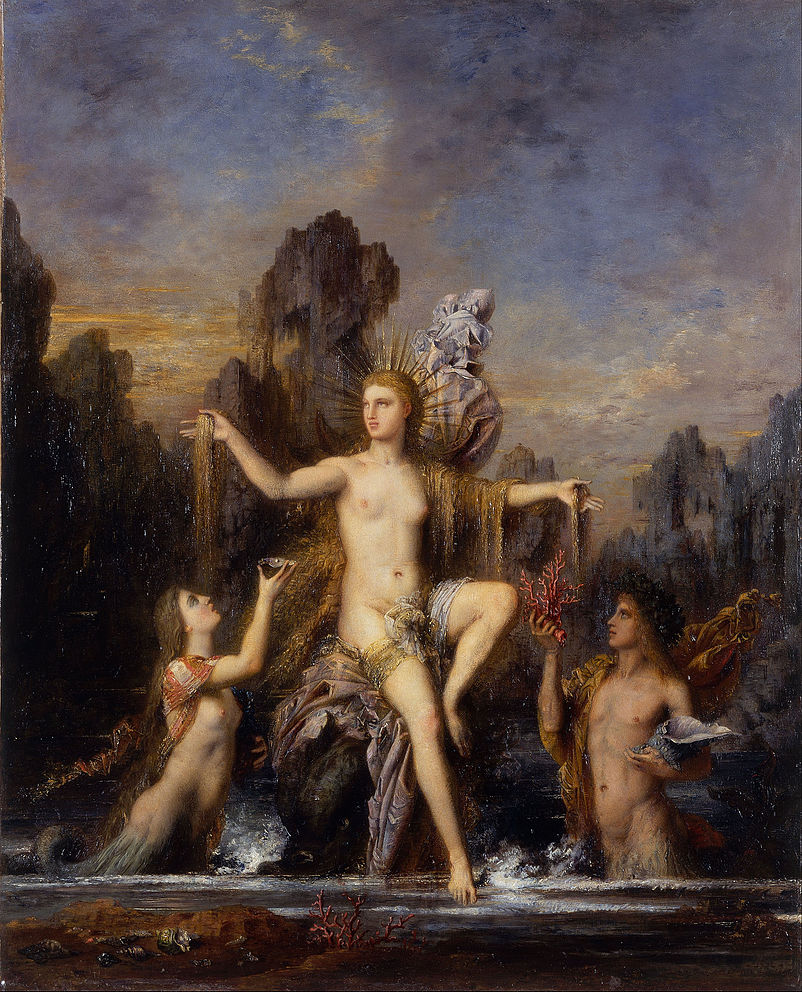 His first painting was a Pietà which is now located in the cathedral at Angoulême.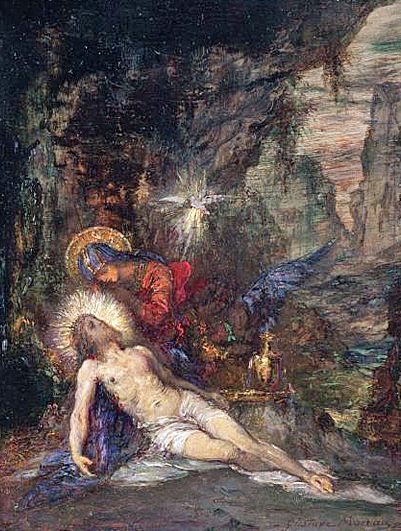 He showed "A Scene from the Song of Songs" and "The Death of Darius" in the Salon of 1853. In 1853 he contributed "Athenians Being Delivered To The Minotaur" and "Moses Putting Off his Sandals within Sight of the Promised Land" to the Great Exhibition.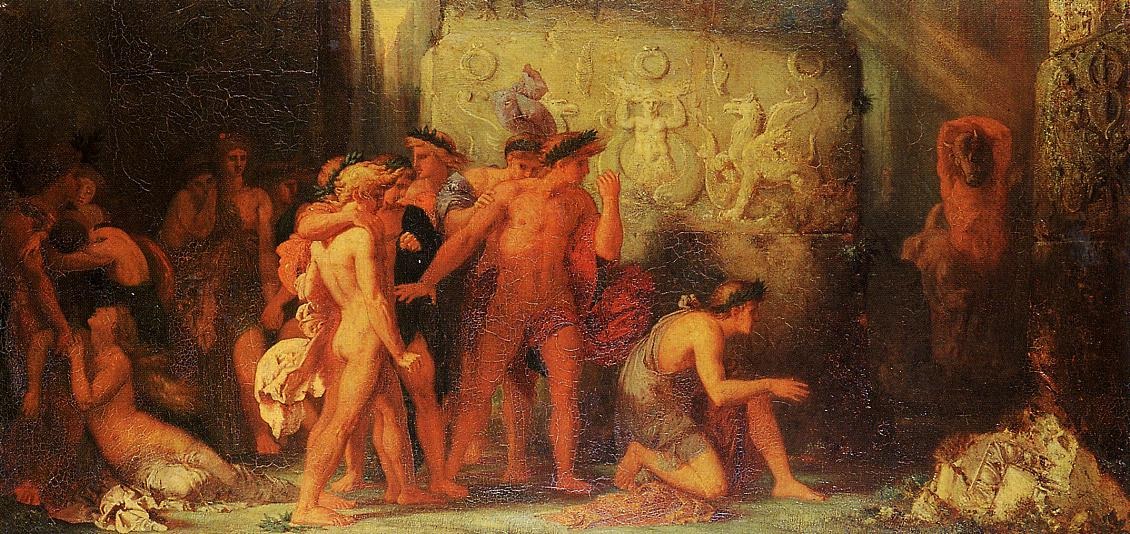 Oedipus and the Sphinx, one of his first symbolist paintings, was exhibited at the Salon of 1864. Moreau quickly gained a reputation for eccentricity. One commentator said Moreau's work was "like a pastiche of Mantegna created by a German student who relaxes from his painting by reading Schopenhauer". The painting currently resides in the permanent collection at the New York Metropolitan Museum of Art.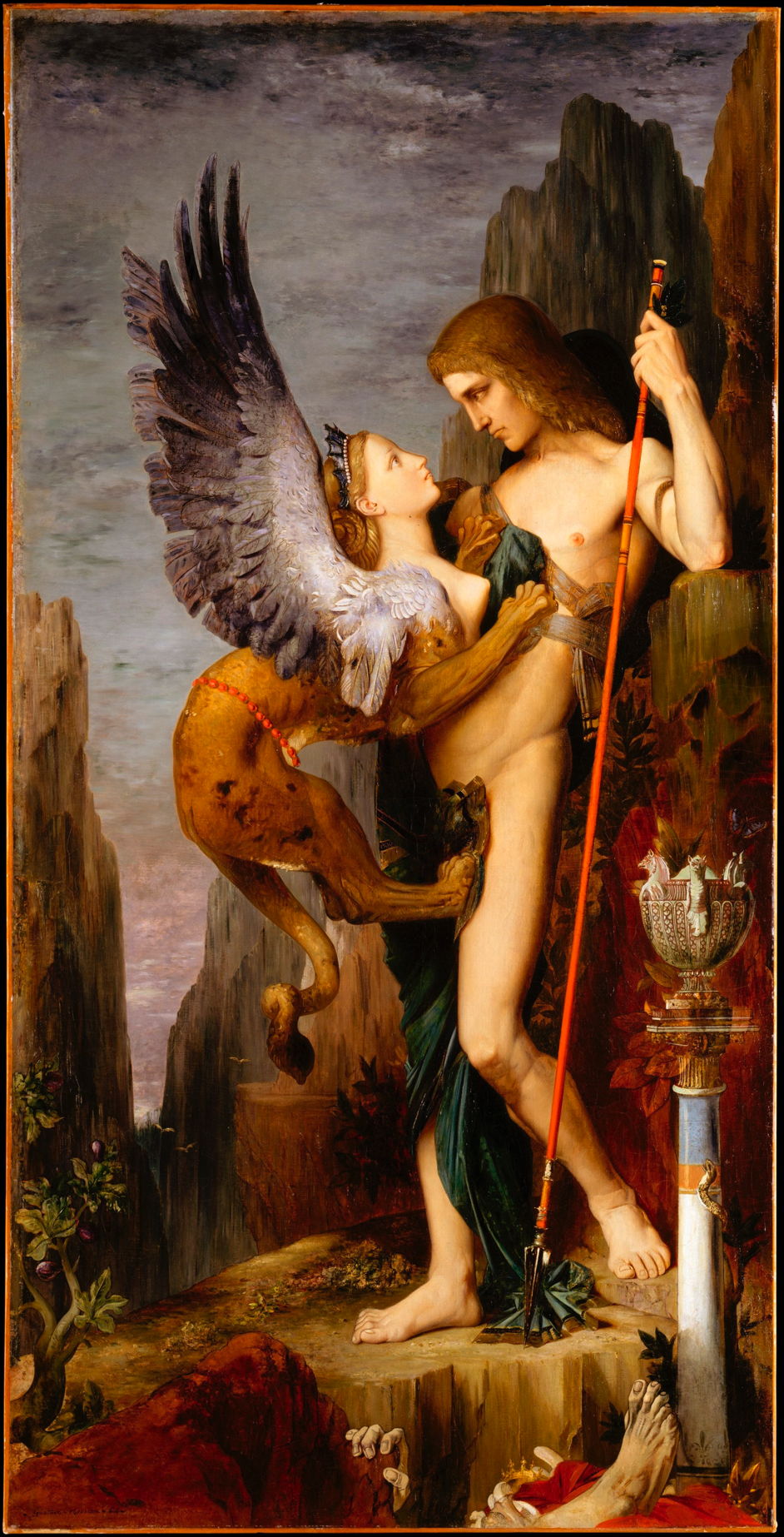 Moreau became a professor at Paris' École des Beaux-Arts in 1891 and among his many students were fauvist painters Henri Matisse and Georges Rouault. Jules Flandrin, Theodor Pallady and Léon Printemps also studied with Moreau.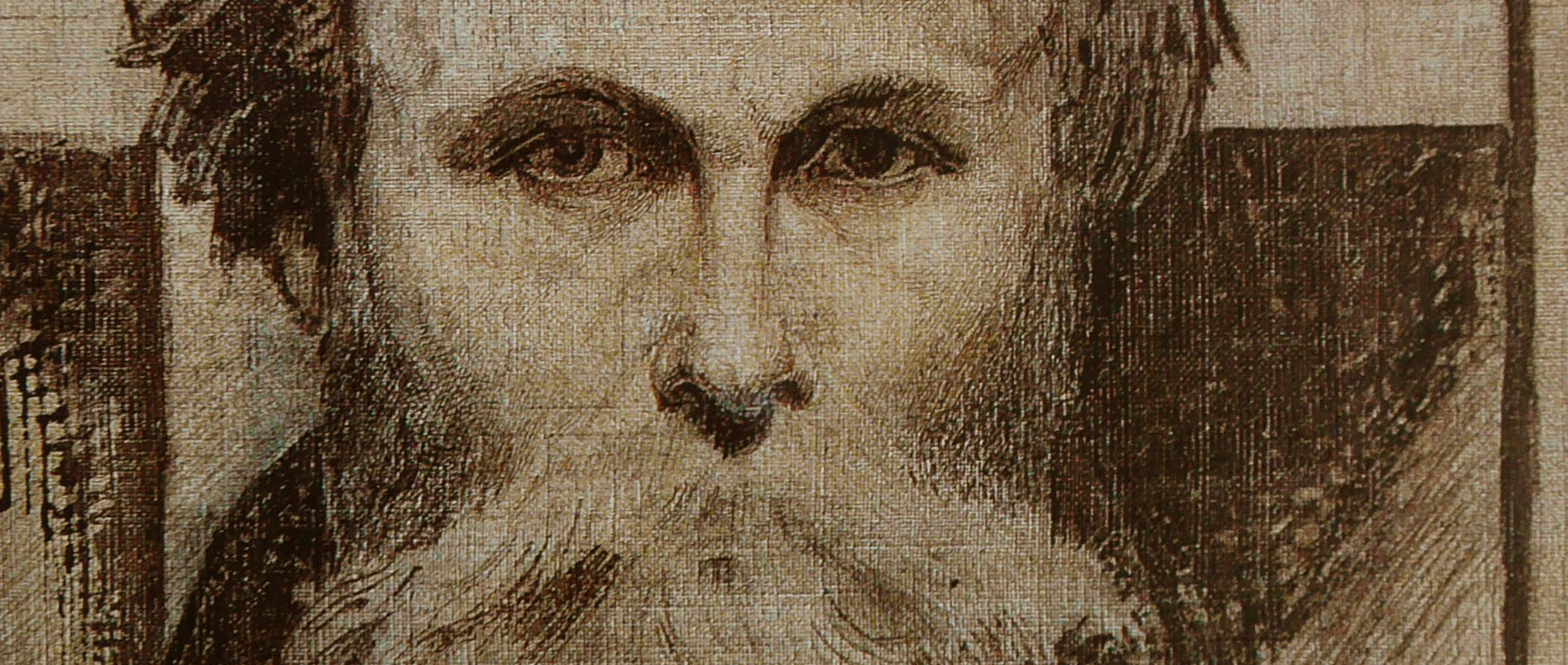 Moreau died of stomach cancer, in Paris in 1898, and was buried there in the Cimetière de Montmartre.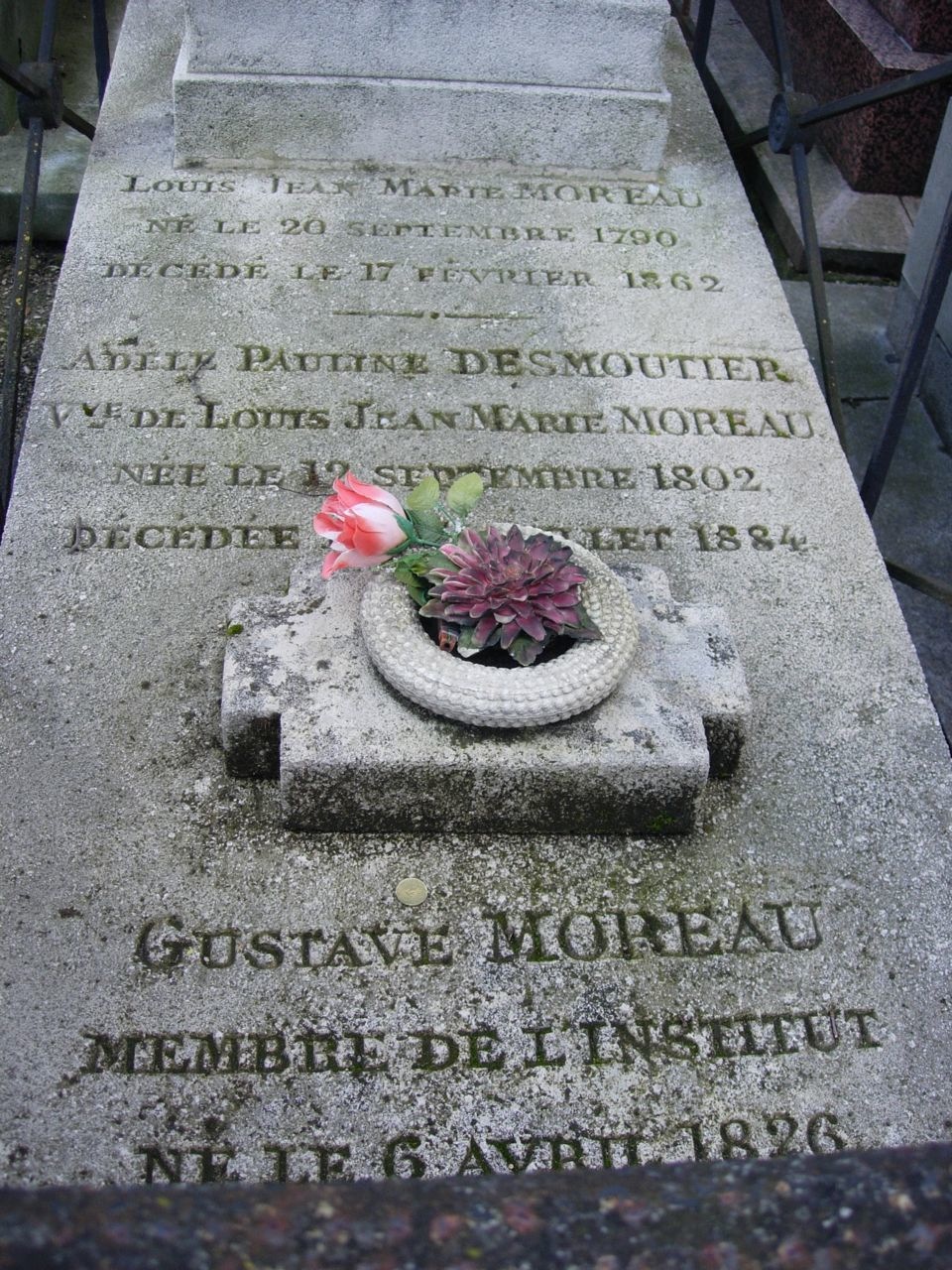 During his lifetime, Moreau produced more than 8,000 paintings, watercolors and drawings, many of which are on display in Paris' Musée national Gustave Moreau at 14 rue de la Rochefoucauld (9th arrondissement). The museum is in his former workshop, and began operation in 1903. André Breton famously used to "haunt" the museum and regarded Moreau as a precursor of Surrealism.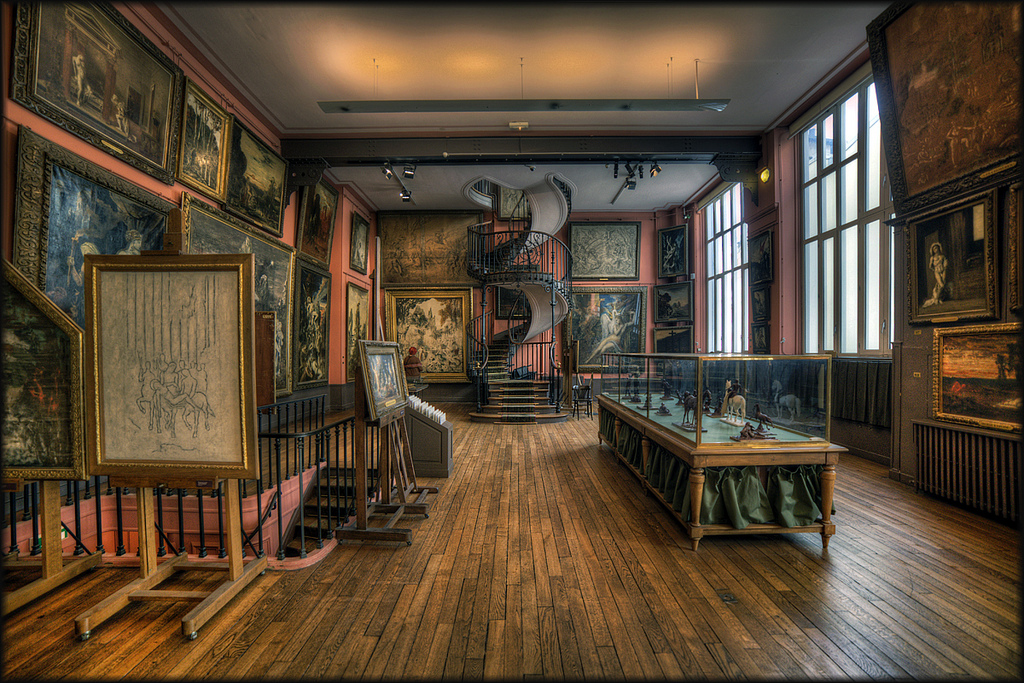 ---
(Edited from: https://en.m.wikipedia.org/wiki/Gustave_Moreau)
---