Guillaume Apollinaire: poet, writer, artistic force
Guillaume Apollinaire (1880 – 1918) was a French poet, playwright, short story writer, novelist, and art critic of Polish descent. Apollinaire is considered one of the foremost poets of the early 20th century, as well as one of the most impassioned defenders of Cubism and a forefather of Surrealism.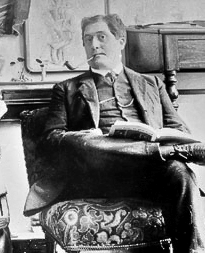 Wilhelm Albert Włodzimierz Apolinary Kostrowicki was born in Rome, Italy, and was raised speaking French, Italian, and Polish. He emigrated to France in his late teens and adopted the name Guillaume Apollinaire. His mother, born Angelika Kostrowicka, was a Polish noblewoman born near Navahrudak, Grodno Governorate (present-day Belarus). His maternal grandfather was a general in the Russian Imperial Army who was killed in the Crimean War. Apollinaire's father is unknown but may have been Francesco Costantino Camillo Flugi d'Aspermont (born 1835), a Graubünden aristocrat who disappeared early from Apollinaire's life.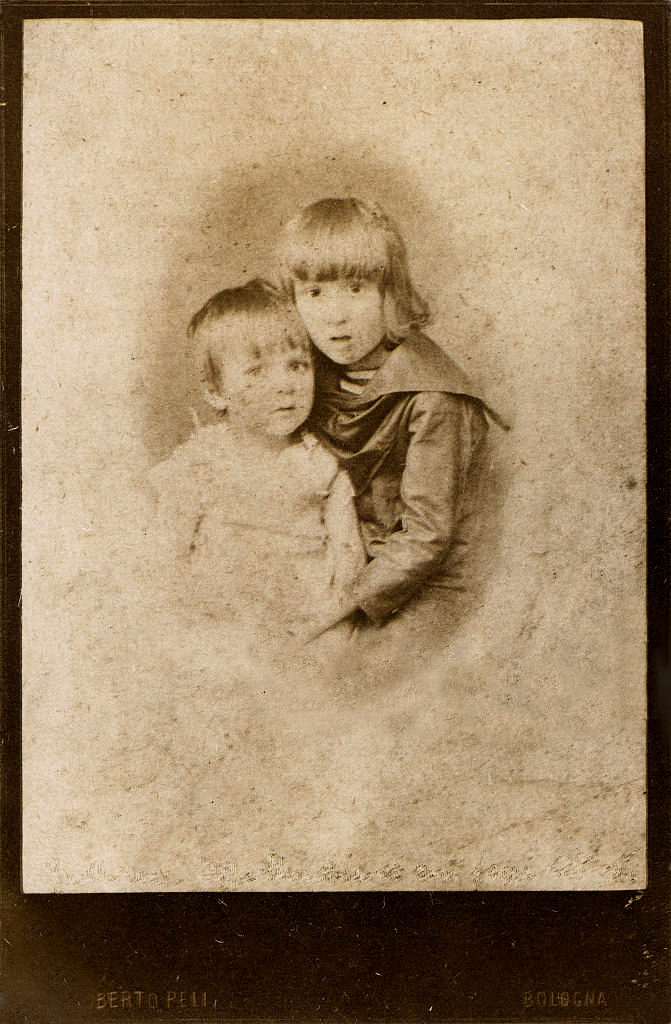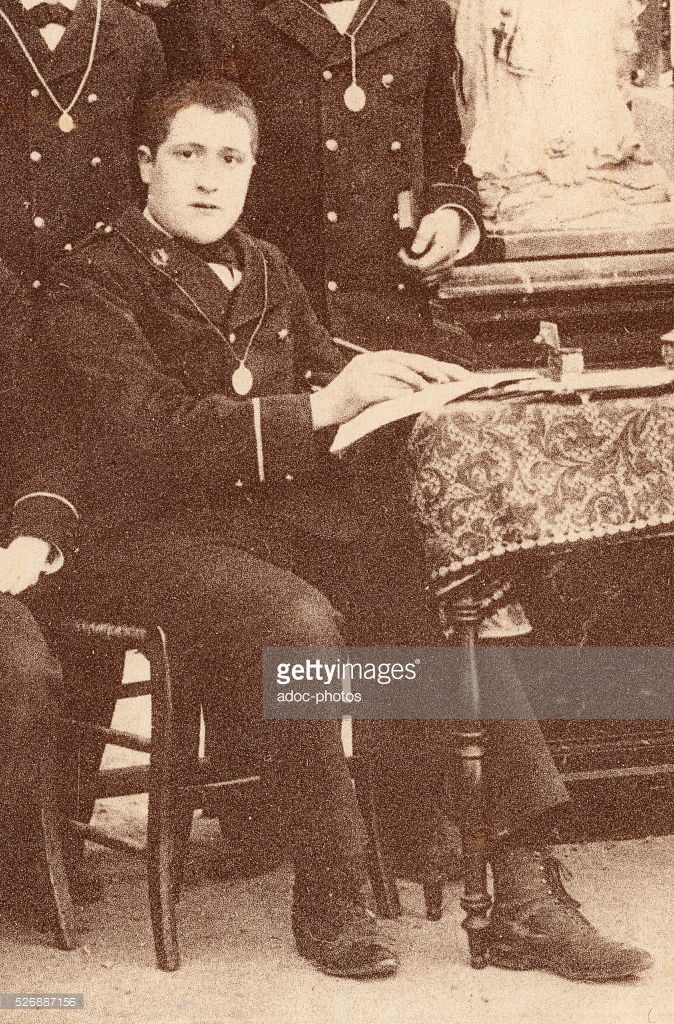 When Apollinaire moved from Rome to Paris, he quickly became one of the most popular members of the artistic community of Paris (both in Montmartre and Montparnasse). His friends and collaborators in that period included Pablo Picasso, Henri Rousseau, Gertrude Stein, Max Jacob, André Salmon, André Breton, André Derain, Faik Konica, Blaise Cendrars, Pierre Reverdy, Alexandra Exter, Jean Cocteau, Erik Satie, Ossip Zadkine, Marc Chagall, Marcel Duchamp and Jean Metzinger. He became romantically involved with Marie Laurencin, who is often identified as his muse.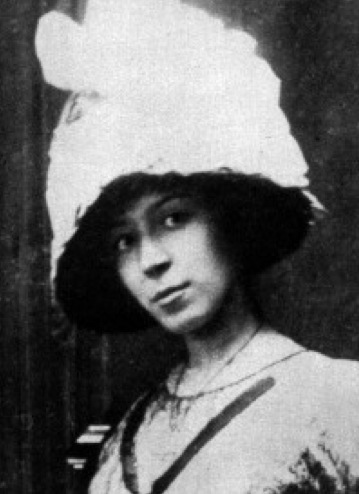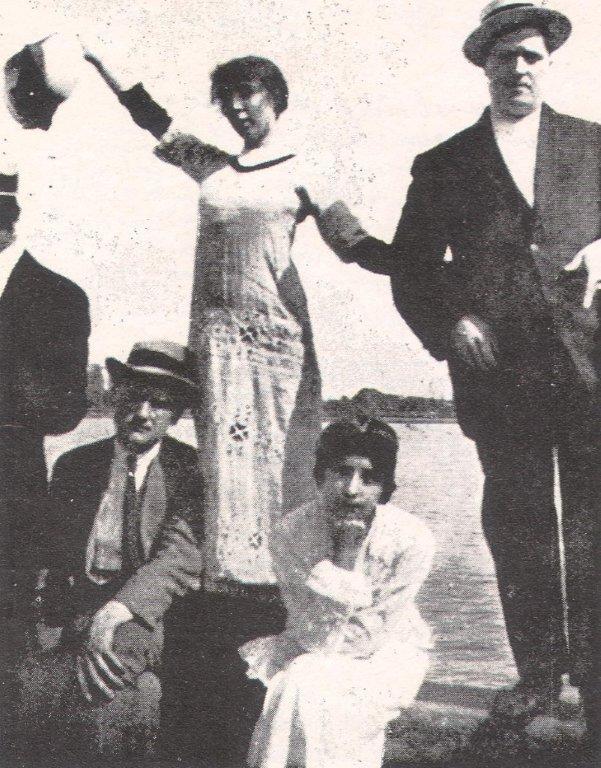 In late 1909 or early 1910, Metzinger painted a Cubist portrait of Apollinaire. In his publication Vie anecdotique (October 16, 1911), the poet proudly writes: "I am honoured to be the first model of a Cubist painter, Jean Metzinger, for a portrait exhibited in 1910 at the Salon des Indépendants." It was not only the first Cubist portrait, according to Apollinaire, but it was also the first great portrait of the poet exhibited in public, prior to others by Louis Marcoussis, Amedeo Modigliani, Pablo Picasso and Mikhail Larionov.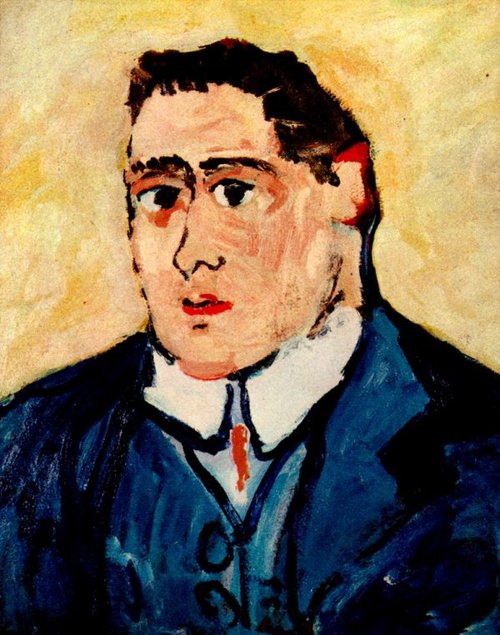 In 1911 he joined the Puteaux Group, a branch of the Cubist movement soon to be known as the Section d'Or. The opening address of the 1912 Salon de la Section d'Or—the most important pre-World War I Cubist exhibition—was given by Apollinaire.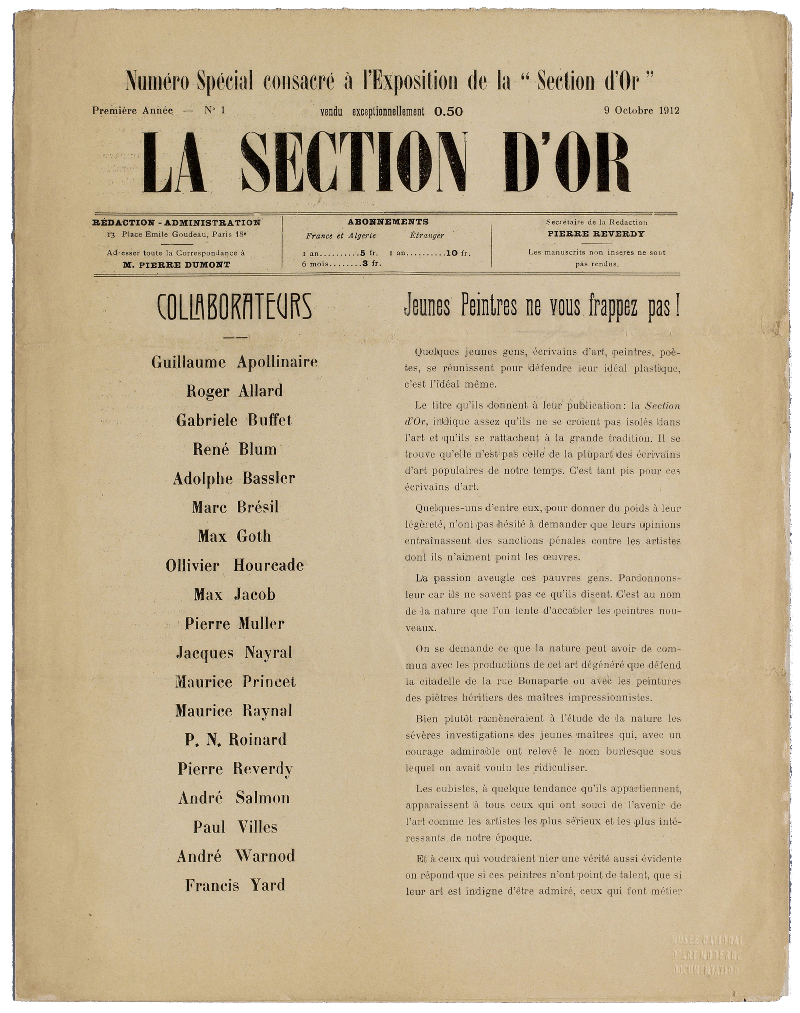 On 7 September 1911, police arrested and jailed him on suspicion of aiding and abetting the theft of the Mona Lisa and a number of Egyptian statuettes from the Louvre, but released him a week later. The theft of the statues was committed by a former secretary of Apollinaire's, Honoré Joseph Géry Pieret, who had returned one of the stolen statues to the French newspaper the Paris-Journal. Apollinaire implicated his friend Pablo Picasso, who was also brought in for questioning in the theft of the Mona Lisa, but he was also exonerated. The theft of the Mona Lisa was perpetrated by Vincenzo Peruggia, an Italian house painter who acted alone and was only caught two years later when he tried to sell the painting in Florence.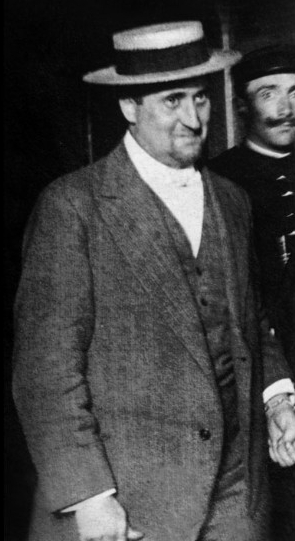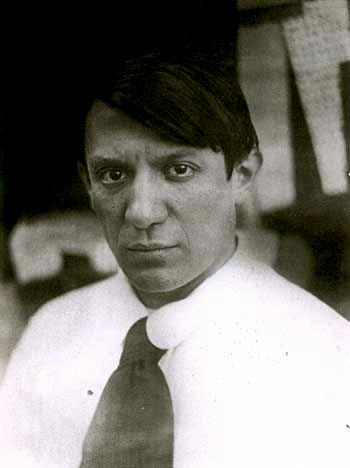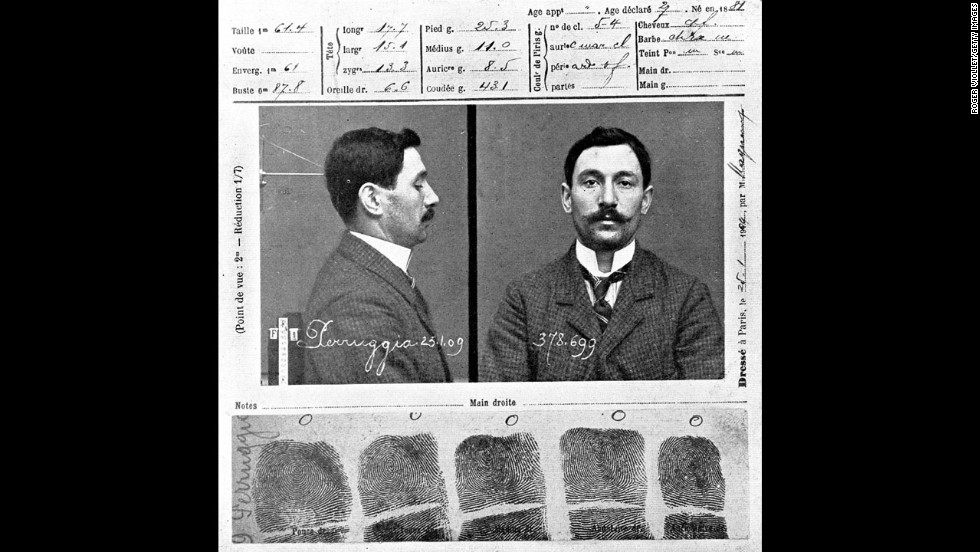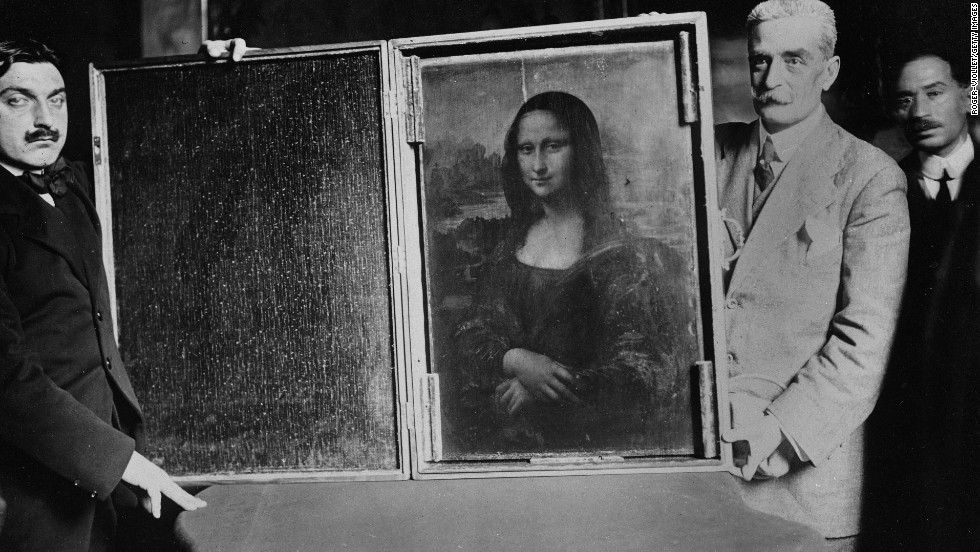 Apollinaire was active as a journalist and art critic for Le Matin, Intransigeant, and Paris Journal. He once called for the Louvre to be burnt down.
Apollinaire wrote the preface for the first Cubist exposition outside of Paris; VIII Salon des Indépendants, Brussels, 1911. In an open-handed preface to the catalogue of the Brussels Indépendants show, Apollinaire stated that these 'new painters' accepted the name of Cubists which has been given to them. He described Cubism as "a new manifestation and high art [manifestation nouvelle et très élevée de l'art], not a system that constrains talent [non point un système contraignant les talents], and the differences which characterize not only the talents but even the styles of these artists are an obvious proof of this."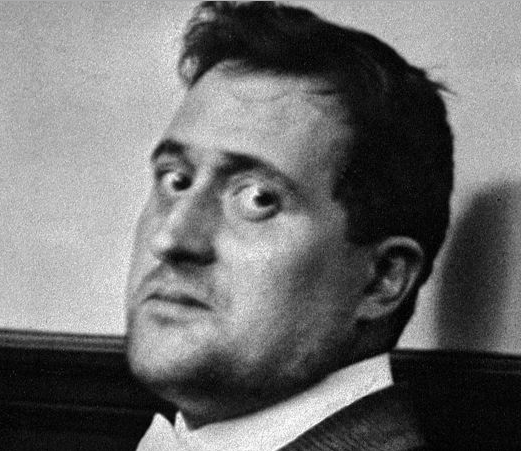 The artists involved with this new movement, according to Apollinaire, included Pablo Picasso, Georges Braque, Jean Metzinger, Albert Gleizes, Robert Delaunay, Fernand Léger, and Henri Le Fauconnier. By 1912 other had joined the Cubists: Jacques Villon, Marcel Duchamp, Raymond Duchamp-Villon, Francis Picabia, Juan Gris, and Roger de La Fresnaye, among them.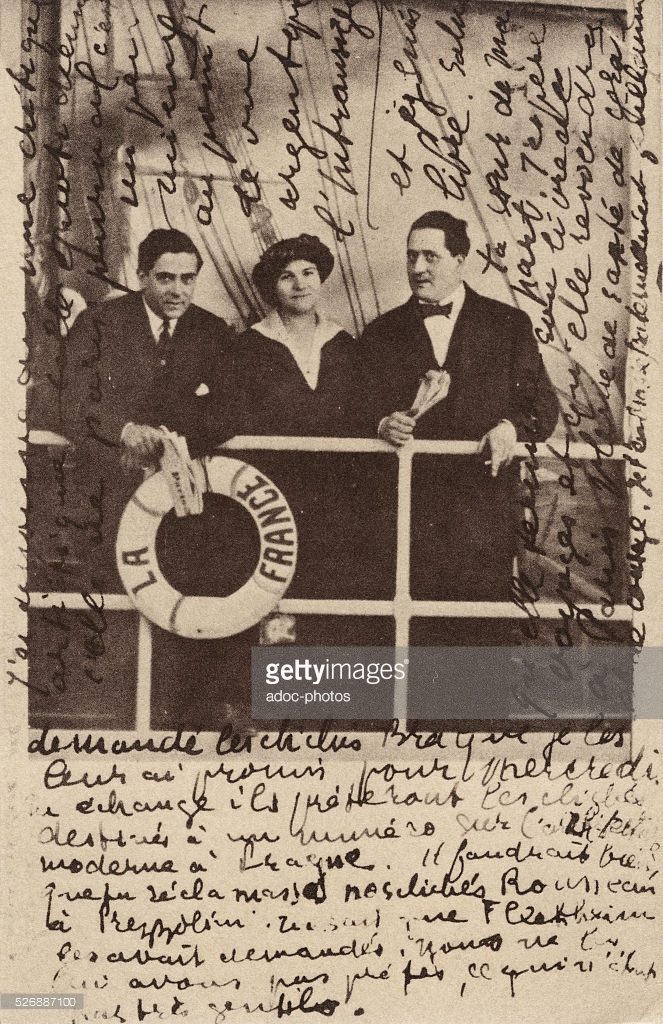 Apollinaire coined another art movement term, "Orphism," at the Salon de la Section d'Or in 1912, referring to the works of Robert Delaunay and František Kupka. During his lecture at the Section d'Or exhibit Apollinaire presented three of Kupka's abstract works as perfect examples of pure painting, as anti-figurative as music. He described Orphism as "the art of painting new totalities with elements that the artist does not take from visual reality, but creates entirely by himself. […] An Orphic painter's works should convey an untroubled aesthetic pleasure, but at the same time a meaningful structure and sublime significance." According to Apollinaire, Orphism represented a move towards a completely new art-form, much as music was to literature.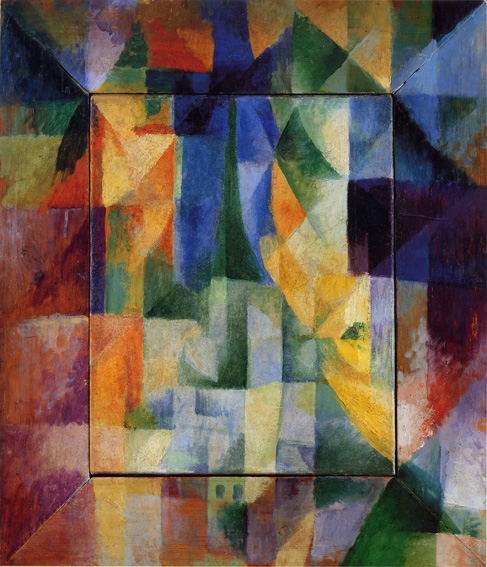 Apollinaire's term "Surrealism" appeared for the first time in March 1917 (Chronologie de Dada et du surréalisme, 1917) in a letter to Paul Dermée: "All things considered, I think in fact it is better to adopt surrealism than supernaturalism, which I first used [Tout bien examiné, je crois en effet qu'il vaut mieux adopter surréalisme que surnaturalisme que j'avais d'abord employé]."
 
Apollinaire and writer/artist André Rouveyre, in 1914
He described Parade as "a kind of surrealism" (une sorte de surréalisme) when he wrote the program note the following week, thus coining the word three years before Surrealism emerged as an art movement in Paris.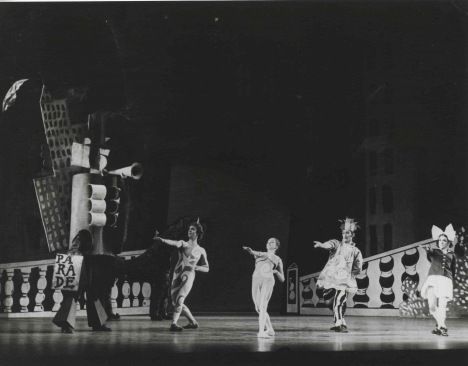 Apollinaire fought in World War I and, in 1916 received serious shrapnel wounds, one to his lung and one to the temple, from which he would never fully recover. He wrote Les Mamelles de Tirésias while recovering from this wound. He also published an artistic manifesto, L'Esprit nouveau et les poètes. Apollinaire's status as a literary critic is most famous and influential in his recognition of the Marquis de Sade, whose works were for a long time obscure, yet arising in popularity as an influence upon the Dada and Surrealist art movements going on in Montparnasse at the beginning of the twentieth century as, "The freest spirit that ever existed."
He is also known for this poetic "calligrams," poetry that takes on a visual image in its construction.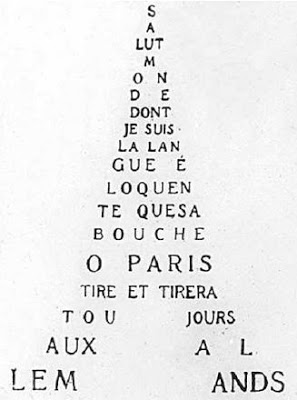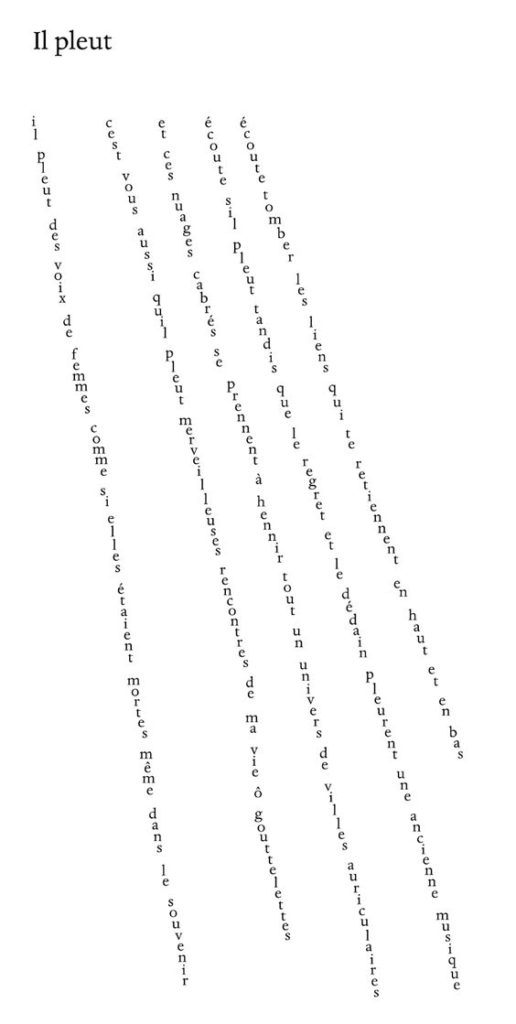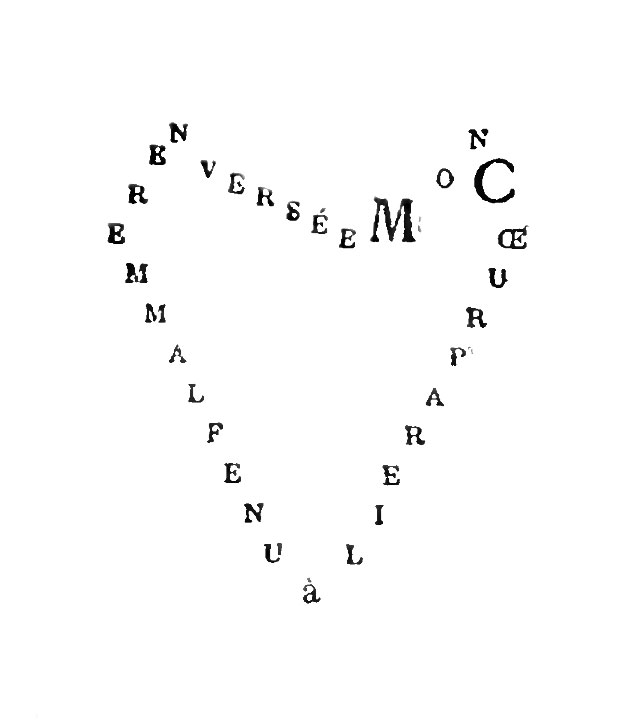 Weakened by the wounds he received during the war, his health declined in continuation and the great poet and friend of the arts died of influenza during the Spanish Flu pandemic of 1918. He was interred in the Père Lachaise Cemetery, Paris.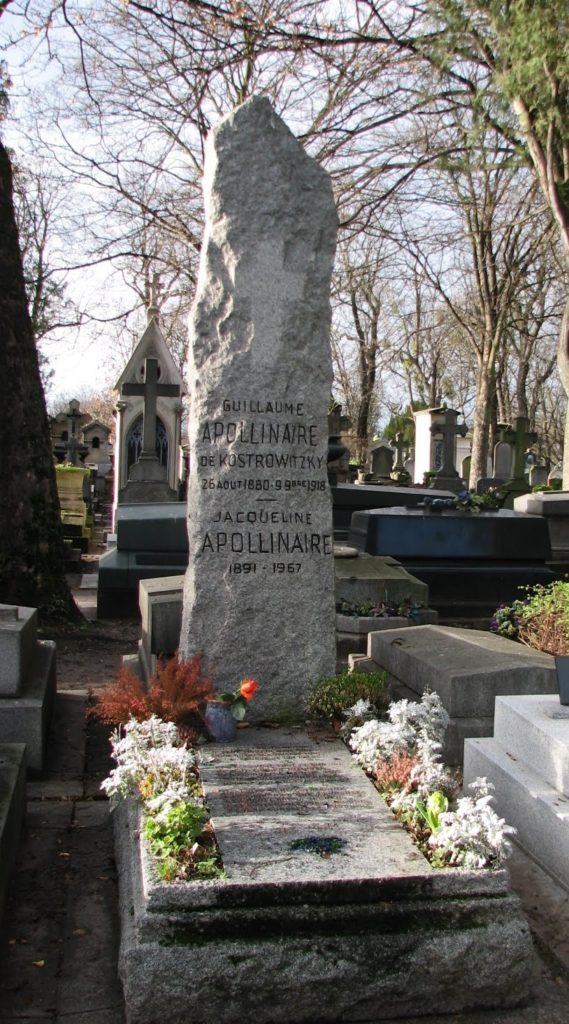 The day of his funeral, in a poorly timed act of political protest, people ran out into the streets shouting: "Down with Guillaume!" The chief mourners, following the casket, including his mother and many artists,  were shocked, thinking the uproar was on account of the dead poet. However the uproar was not in regard to Apollinaire, but to the German emperor Wilhelm (Guillaume in French).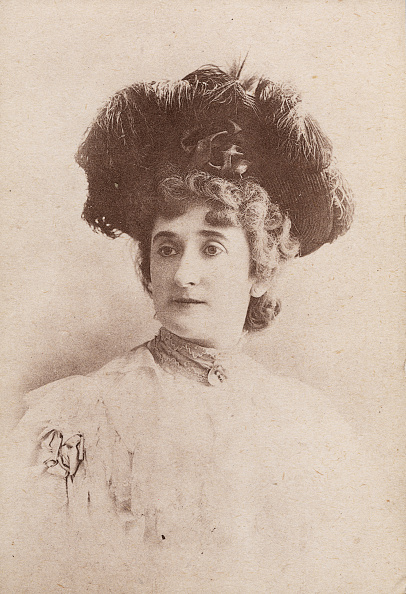 In the book, Apollinaire and the International Avant-Garde by Willard Bohn (SUNY Press, 1997), we read that writer J. Peréz-Jorba had published a moving account of Apollinaire's funeral in the periodical La Publicidad. Describing the festive atmosphere that prevailed in Paris following the recent Armistice, he contrasted the joy of the general populace with the grief of Apollinaire's friends:  "That day they buried Guillaume Apollinaire, who was another victim, even though indirectly, of the bellicose insanity. The flu had seized him and in the space of only six days had made mincemeat of his robust body. Apollinaire had been wounded twice at the front: one bullet perforated his lung and another struck him in the head. He had to be trepanned. But the song continued to flow in serous spurts from the fountain in the garden of his heart. Until the hour of his death.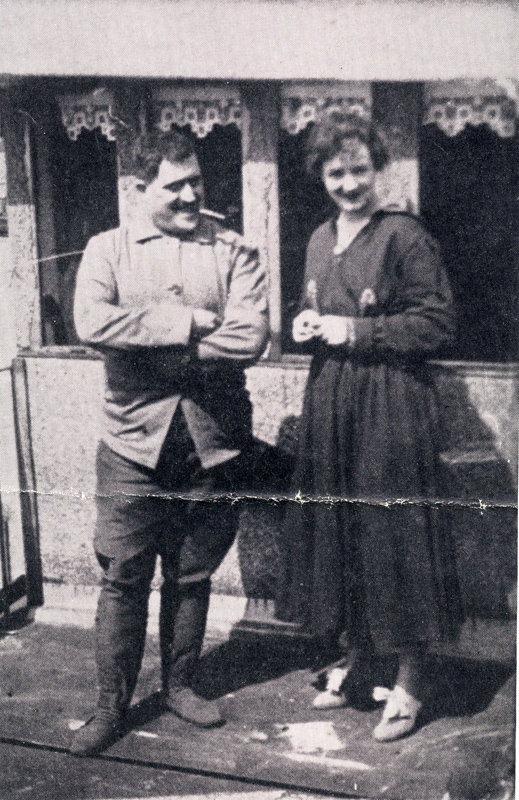 We attended Guillaume Apollinaire's funeral. A few birds were chirping in the sunlight. Only tend days before, we had spoken with the great poet in Excelsior's editorial offices. Now were were following his coffin, with an infantry lieutenant's peaked cap on top, among an iridescent cascade of flowers. The flowers of his poems were dropping their petals in our mind.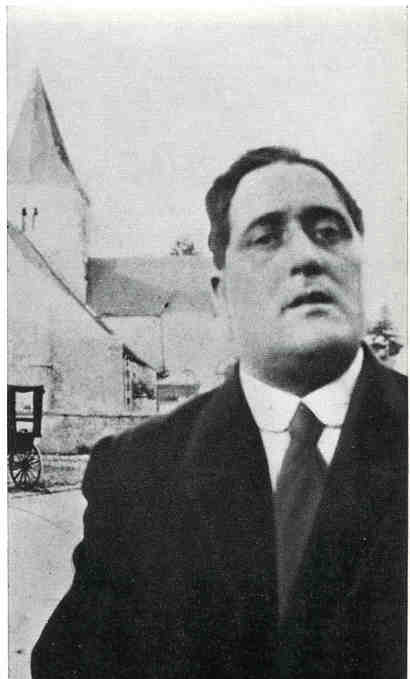 The funeral procession continued down the boulevard Sait-Germain. With his face of maize, Picasso presided over the occasion together with Max Jacob and Ferat. Picasso was almost cheerful. Wasn't it best to attend your friend's burial with a tender smile? Didn't another great modern poet once say, with profound meaning, in a apparently offhand manner: "je ne sais rien de gai comme un enterrement" (English translation: 'I know nothing as gay as a funeral')?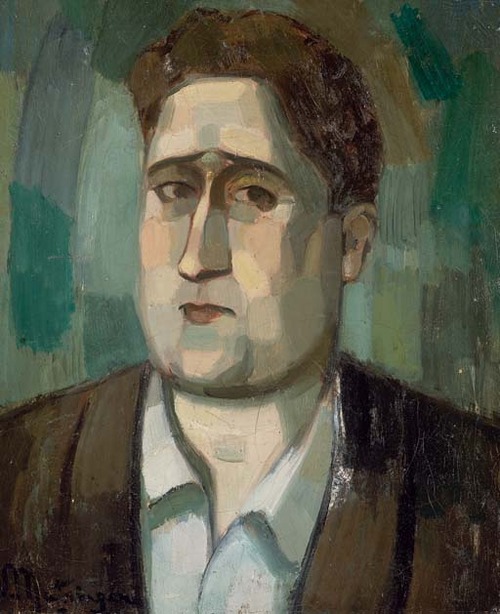 The entourage included Birot, together with his better half; he was clearly preoccupied with the fact of Apollinaire's death. His brows were furrowed. Revered was there, shivering from the cold, with a round face and soft speech. Blaise Cendrars was there with only one good arm; he lost the other one to shrapnel in the war. Madame Aurel was there and every member of the avant-garde in Paris who carries a dripping bayonet. Some soldiers from the homeguard were there as well on each side of the funeral coach, carrying their rifles underneath their arms, with their uniforms as sad as ourselves.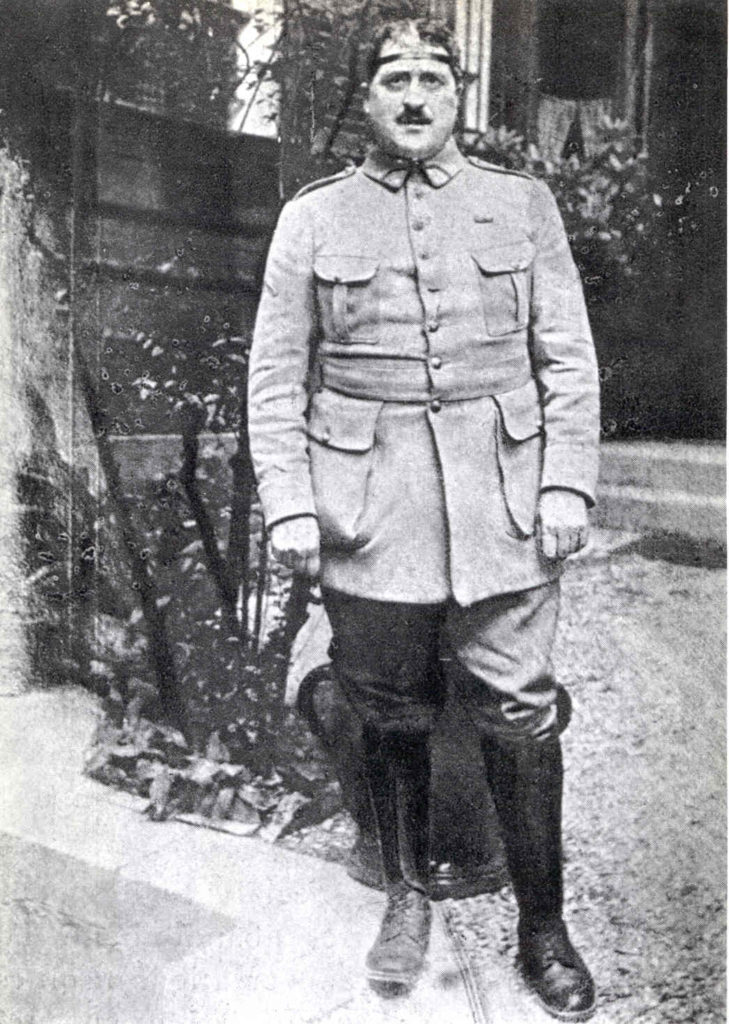 At the cemetery no speeches were delivered, no verses were recited. The poet's mortal remains were interred in silence. Supreme, unadorned silence. Roinard, who had brogan along who knows how many sheets of paper, was forced to keep the in their folder. This simplicity provided the note of exquisite taste that was needs to pay homage to the the best modern French poet. Best because of the newness of his fantasy; best because of his Orphic lyricism; best because of his sacred and penetrating emotion."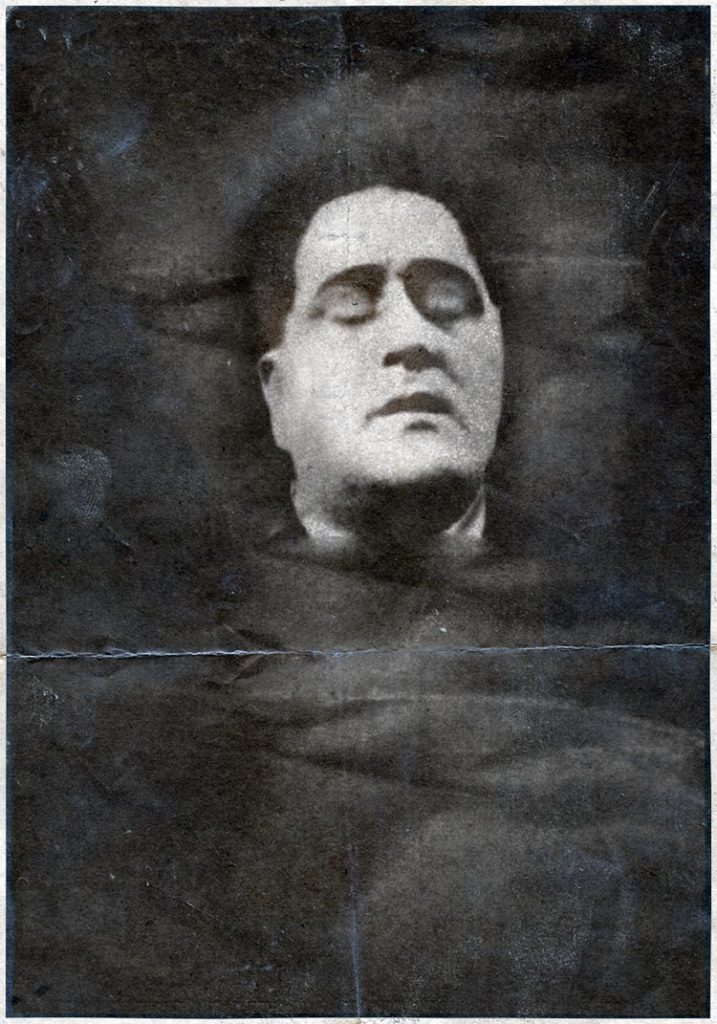 ---
Edited from:
https://en.wikipedia.org/wiki/Guillaume_Apollinaire
http://art-bin.com/art/aguillaumee.html
---
TML Arts aims for accuracy in content and functionality in posts.
Click the button below to let us know about typos, incorrect information, broken links, erroneous attribution,
or additional relative information.
---
---
---
---