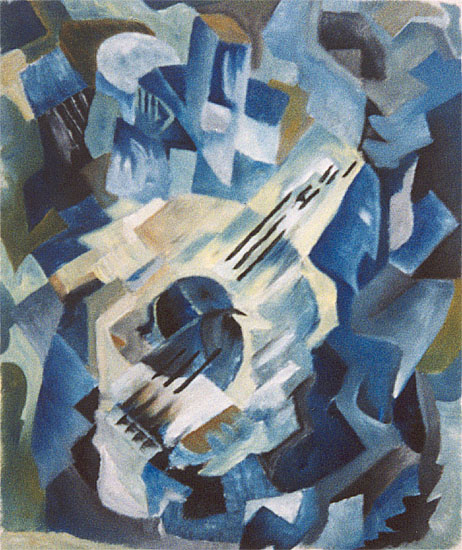 He continued to work during the remainder of his life, producing a considerable number of paintings, graphics, and sculptures. In 1962 he worked with master printmaker Aldo Crommelynck to create his series of etchings and aquatints titled "L'Ordre des Oiseaux" (The Order of Birds), which was accompanied by the poet Saint-John Perse's text.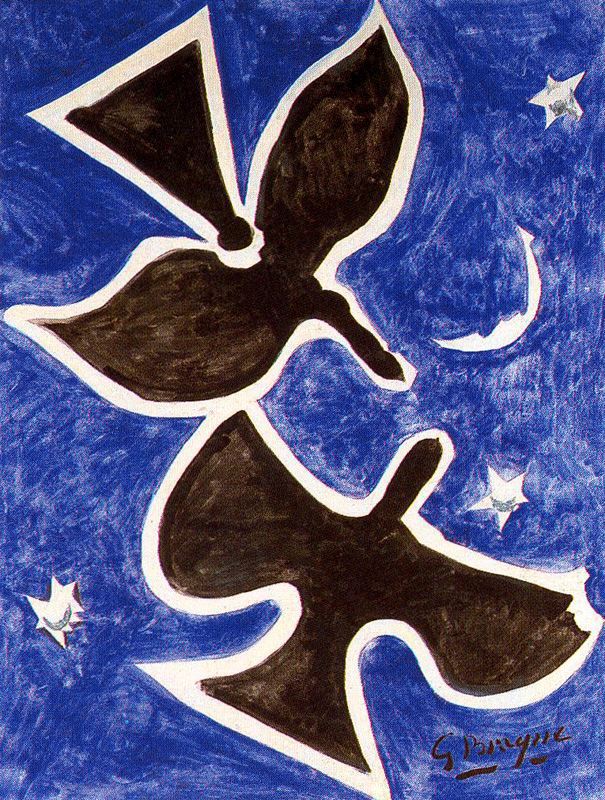 He believed that an artist experienced beauty "… in terms of volume, of line, of mass, of weight, and through that beauty [the artist] interpret[s] [his or her] subjective impression…" He described "objects shattered into fragments… [as] a way of getting closest to the object…Fragmentation helped me to establish space and movement in space". He adopted a monochromatic and neutral color palette in the belief that such a palette would emphasize the subject matter.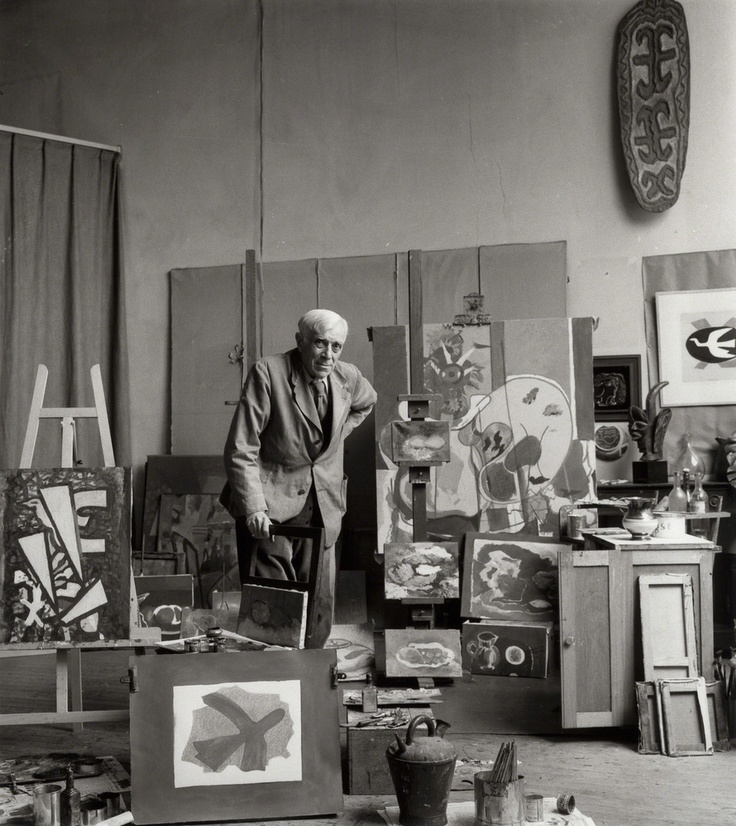 Georges Braque suffered as cerebral infarction, a type of ischemic stroke, and died on 31 August 1963 in Paris. He is buried in the cemetery of the Church of St. Valery in Varengeville-sur-Mer, Normandy whose windows he designed. His work is in most major museums throughout the world. By the time of his death in 1963, he was regarded as one of the elder statesmen of the School of Paris, and of modern art.
%
|
%
|
%
|
%
|
%
|
%
|
%