Today's Artist Birthday: George Grosz
George Grosz (July 26, 1893 – July 6, 1959) was a German artist known especially for his caricatural drawings and paintings of Berlin life in the 1920s. He was a prominent member of the Berlin Dada and New Objectivity group during the Weimar Republic. He emigrated to the United States in 1933, and became a naturalized citizen in 1938. Abandoning the style and subject matter of his earlier work, he exhibited regularly and taught for many years at the Art Students League of New York. In 1956 he returned to Berlin where he died.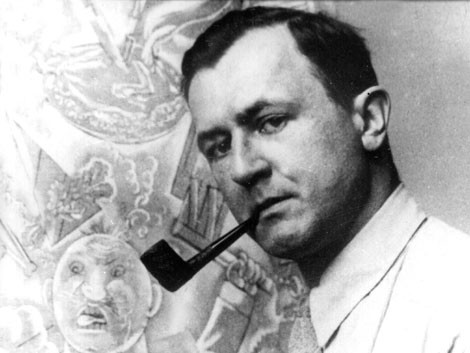 George Grosz was born Georg Ehrenfried Groß in Berlin, Germany, the son of a pub owner. His parents were devoutly Lutheran. Grosz grew up in the Pomeranian town of Stolp (Słupsk), where his mother became the keeper of the local Hussars Officers' (calvary officers) mess after his father died in 1901. At the urging of his cousin, the young Grosz began attending a weekly drawing class taught by a local painter named Grot. Grosz developed his skills further by drawing meticulous copies of the drinking scenes of Eduard von Grützner, and by drawing imaginary battle scenes. From 1909 to 1911, he studied at the Dresden Academy of Fine Arts, and subsequently at the Berlin College of Arts and Crafts.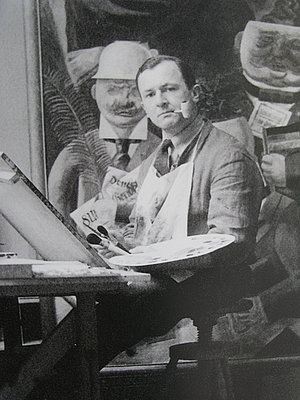 %
|
%
|
%
|
%
|
%
|
%
|
%