Today's Artist Birthday: George Grosz
George Grosz (July 26, 1893 – July 6, 1959) was a German artist known especially for his caricatural drawings and paintings of Berlin life in the 1920s. He was a prominent member of the Berlin Dada and New Objectivity group during the Weimar Republic. He emigrated to the United States in 1933, and became a naturalized citizen in 1938. Abandoning the style and subject matter of his earlier work, he exhibited regularly and taught for many years at the Art Students League of New York. In 1956 he returned to Berlin where he died.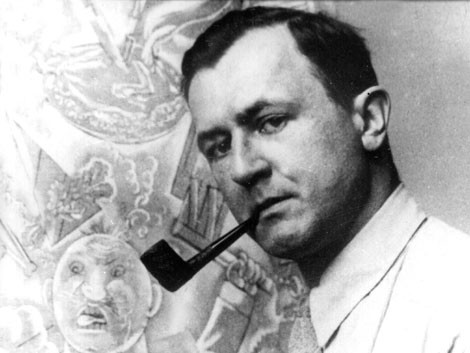 George Grosz was born Georg Ehrenfried Groß in Berlin, Germany, the son of a pub owner. His parents were devoutly Lutheran. Grosz grew up in the Pomeranian town of Stolp (Słupsk), where his mother became the keeper of the local Hussars Officers' (calvary officers) mess after his father died in 1901. At the urging of his cousin, the young Grosz began attending a weekly drawing class taught by a local painter named Grot. Grosz developed his skills further by drawing meticulous copies of the drinking scenes of Eduard von Grützner, and by drawing imaginary battle scenes. From 1909 to 1911, he studied at the Dresden Academy of Fine Arts, and subsequently at the Berlin College of Arts and Crafts.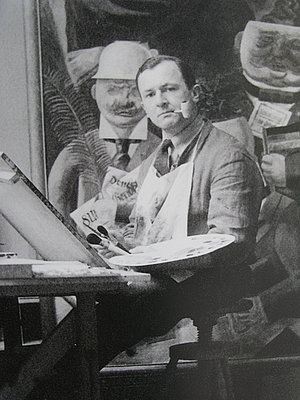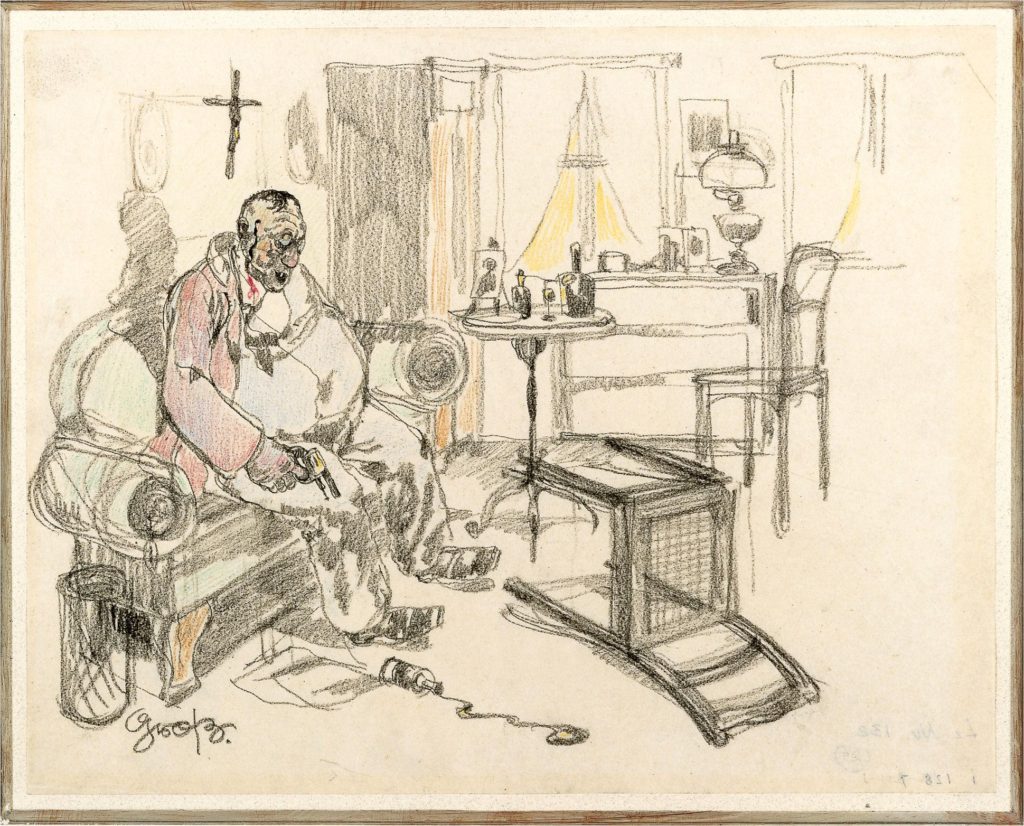 In November 1914 Grosz volunteered for military service, in the hope that by thus preempting conscription he would avoid being sent to the front. He was given a discharge after hospitalization for sinusitis in 1915. In 1916 he changed the spelling of his name to George Grosz as a protest against German nationalism and out of a romantic enthusiasm for America that originated in his early reading of the books of James Fenimore Cooper, Bret Harte and Karl May, and which he retained for the rest of his life. In January 1917 he was drafted for service, but in May he was discharged as permanently unfit.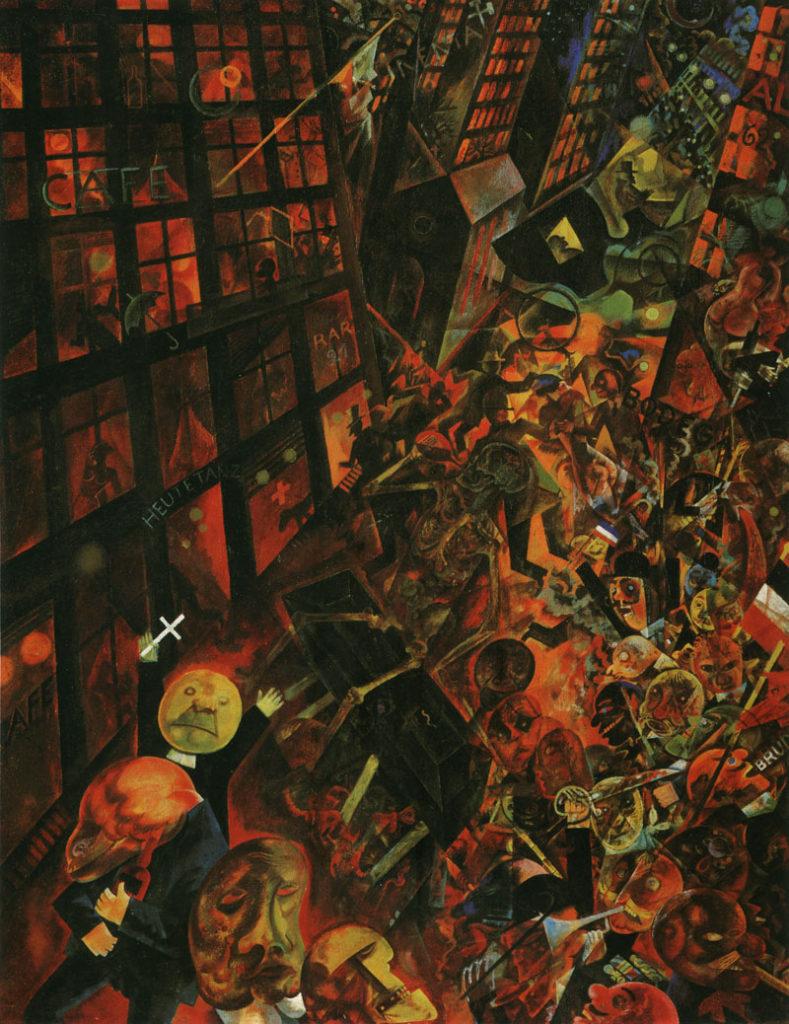 In the last months of 1918, Grosz joined the Spartacist League, which was renamed the Communist Party of Germany (KPD) in December 1918. He was arrested during the Spartakus uprising in January 1919, but escaped using fake identification documents.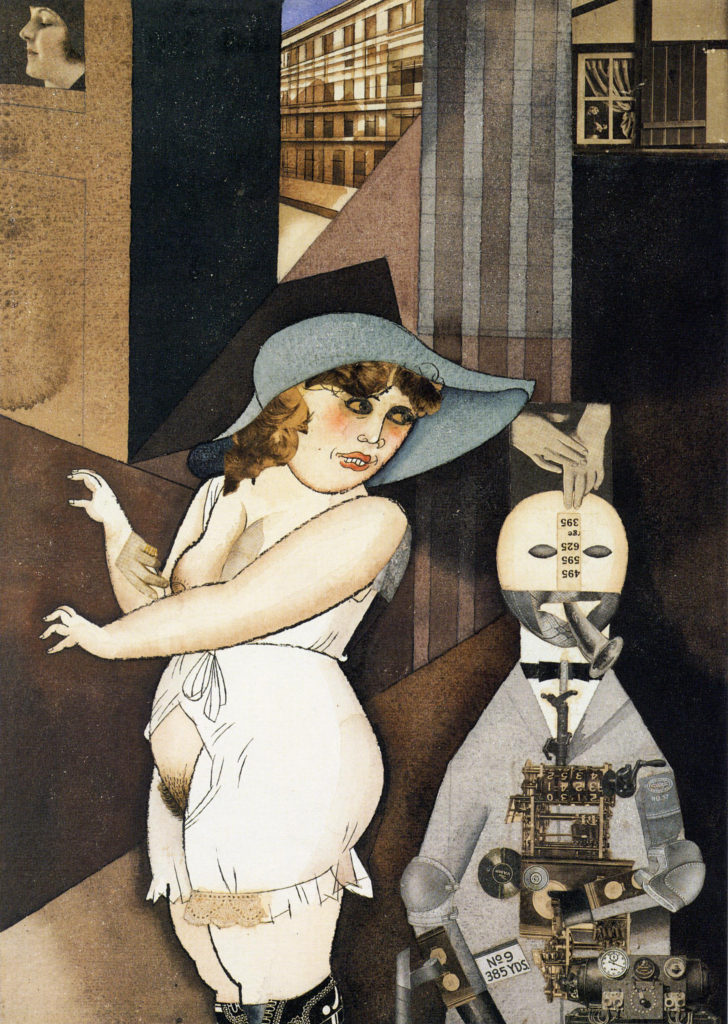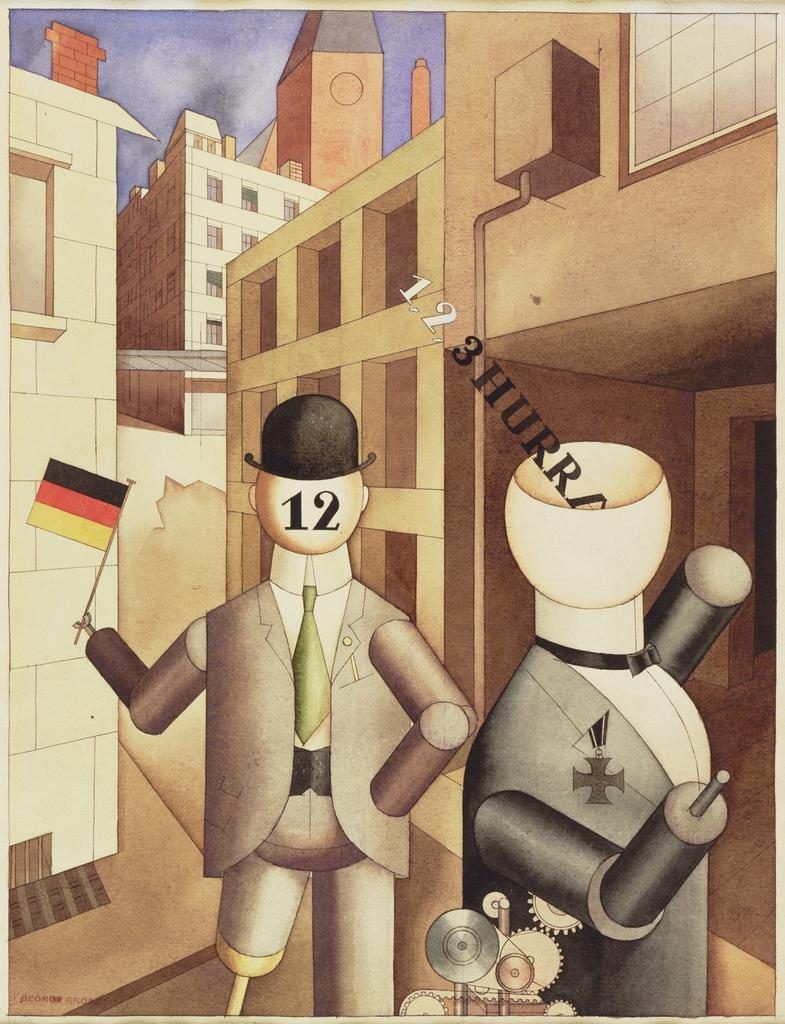 In 1921 Grosz was accused of insulting the army, which resulted in a 300 German Mark fine and the destruction of the collection of his work Gott mit uns ("God with us"), a satire on German society. A few, rare copies have survived however. The title, Gott mit Uns was taken from the inscription on German soldiers' belt buckles, meant to inspire nationalistic exceptionalism, in much the same way that a faction in the United States today claim "American Exceptionalism," a phenomenon related to the uneasy state of the nation in regard to its slipping global power position. In the 1920's, Grosz used his art to vent his frustration with what he witnessed happening in his county, just as many artists in the 21st century are currently doing.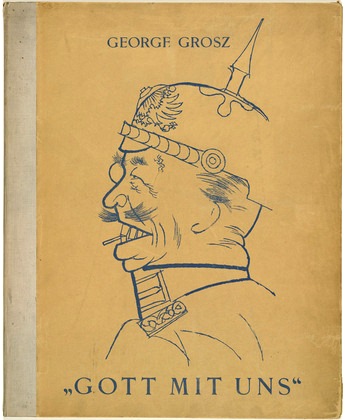 In 1922 Grosz traveled to Russia with the writer Martin Andersen Nexø. Upon their arrival in Murmansk they were briefly arrested as spies; after their credentials were approved they were allowed to meet with Grigory Zinoviev, Anatoly Lunacharsky, and Vladimir Lenin. Grosz's six-month stay in the Soviet Union left him unimpressed by what he had seen. He ended his membership in the KPD in 1923, although his political positions were little changed.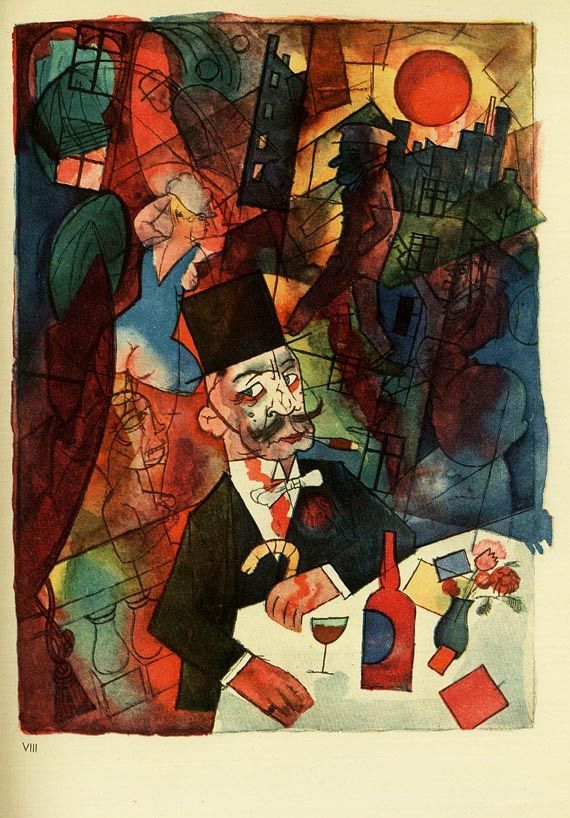 In 1928 Grosz was prosecuted for blasphemy after publishing anticlerical drawings, such as one depicting prisoners under assault from a minister who vomits grenades and weapons onto them, and another showing Christ coerced into military service. According to historian David Nash, Grosz "publicly stated that he was neither Christian nor pacifist, but was actively motivated by an inner need to create these pictures", and was finally acquitted after two appeals. By contrast, in 1942 Time magazine identified Grosz as a pacifist.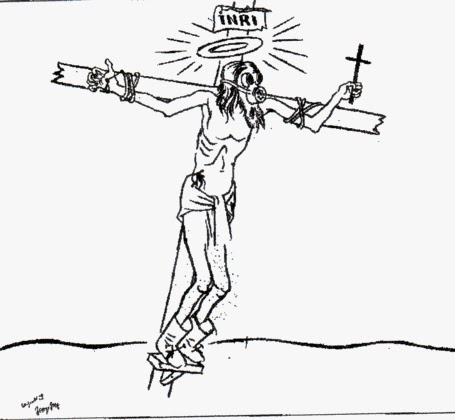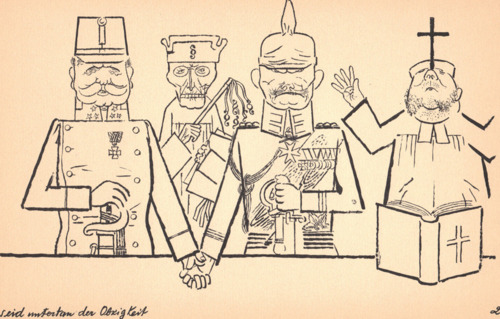 Bitterly anti-Nazi, Grosz left Germany shortly before Hitler came to power. In June 1932, he accepted an invitation to teach the summer semester at the Art Students League of New York. In October 1932, Grosz returned to Germany, but on January 12, 1933 he and his family emigrated to America.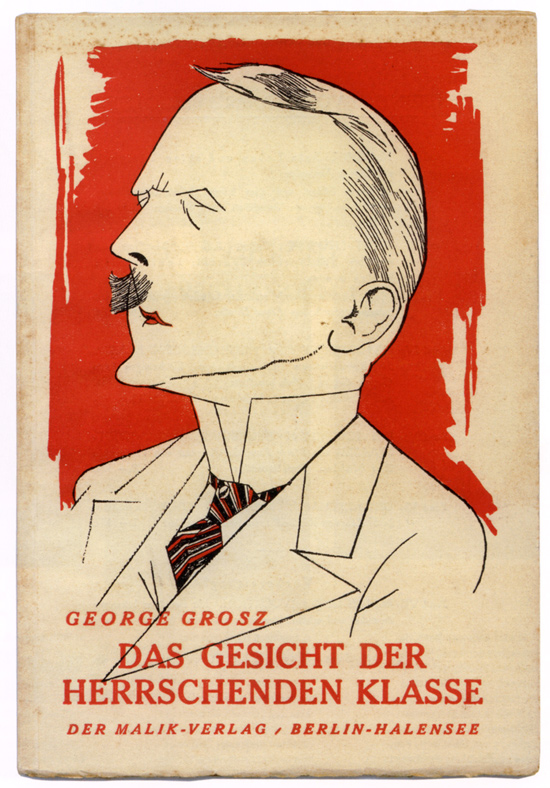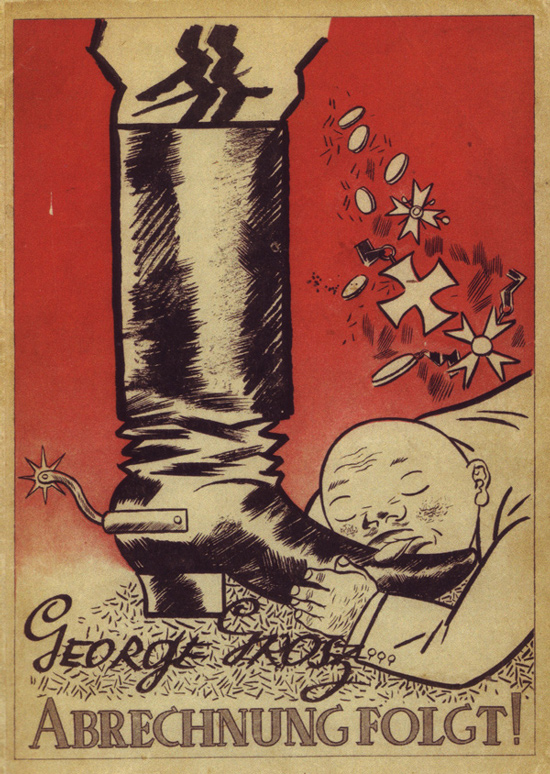 Grosz became a naturalized citizen of the United States in 1938, and made his home in Bayside, New York. In the 1930s he taught at the Art Students League, where one of his students was Romare Bearden, who was influenced by his style of collage. He taught at the Art Students League intermittently until 1955.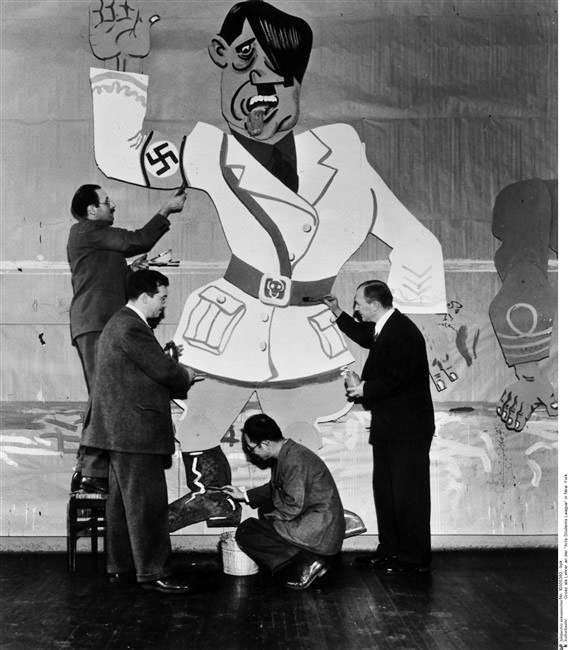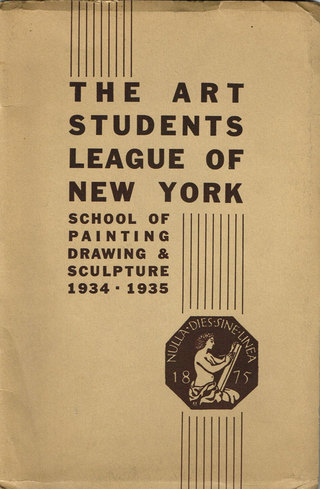 In America, Grosz determined to make a clean break with his past, and changed his style and subject matter. He continued to exhibit regularly, and in 1946 he published his autobiography, A Little Yes and a Big No. In the 1950s he opened a private art school at his home and also worked as Artist in Residence at the Des Moines Art Center. Grosz was elected into the National Academy of Design as an Associate Academician in 1950. In 1954 he was elected to the American Academy of Arts and Letters.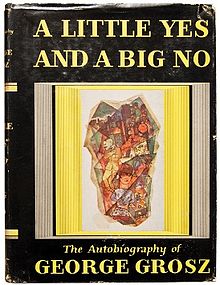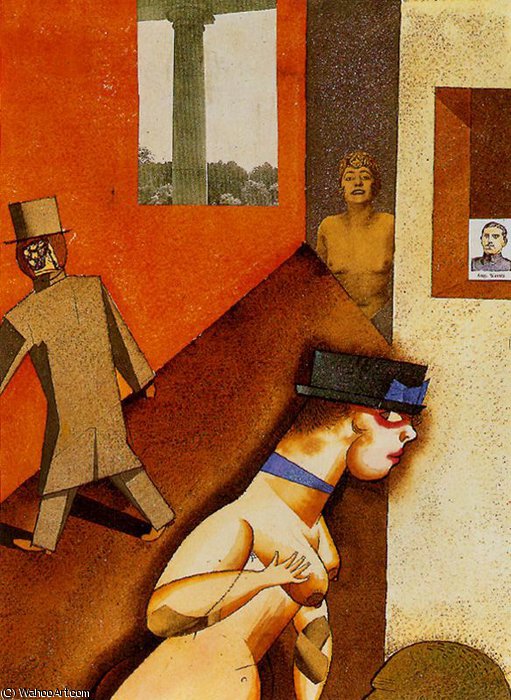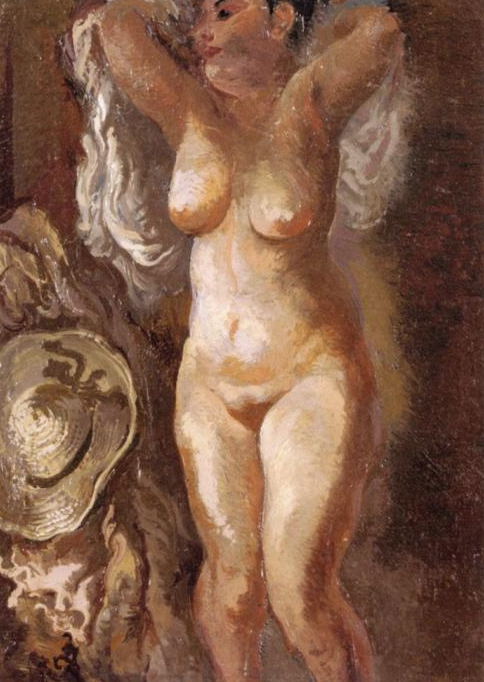 Though he had US citizenship, he resolved to return to Berlin, where he died on July 6, 1959 after falling down a flight of stairs after a night of drinking.
Most Famous Work
From 1947 to 1959, George Grosz lived in Huntington, New York, and it is said by locals that he used what was to become his most famous painting, Eclipse of the Sun, to pay for a car repair bill, in his relative penury. The painting was later acquired by house painter Tom Constantine to settle a debt of $104.00. The Heckscher Museum of Art in Huntington purchased the painting in 1968 for $15,000.00, raising the money by public subscription. As Eclipse of the Sun portrays the warmongering of arms manufacturers, this painting became a destination of protesters of the Viet Nam War in Heckscher Park (where the museum is sited) in the late 1960s and early 70s. In 2006, the Heckscher proposed selling Eclipse of the Sun at its then-current appraisal of approximately $19,000,000.00 to pay for repairs and renovations to the building. There was such public outcry that the museum decided not to sell, and announced plans to create a dedicated space for display of the painting in the renovated museum.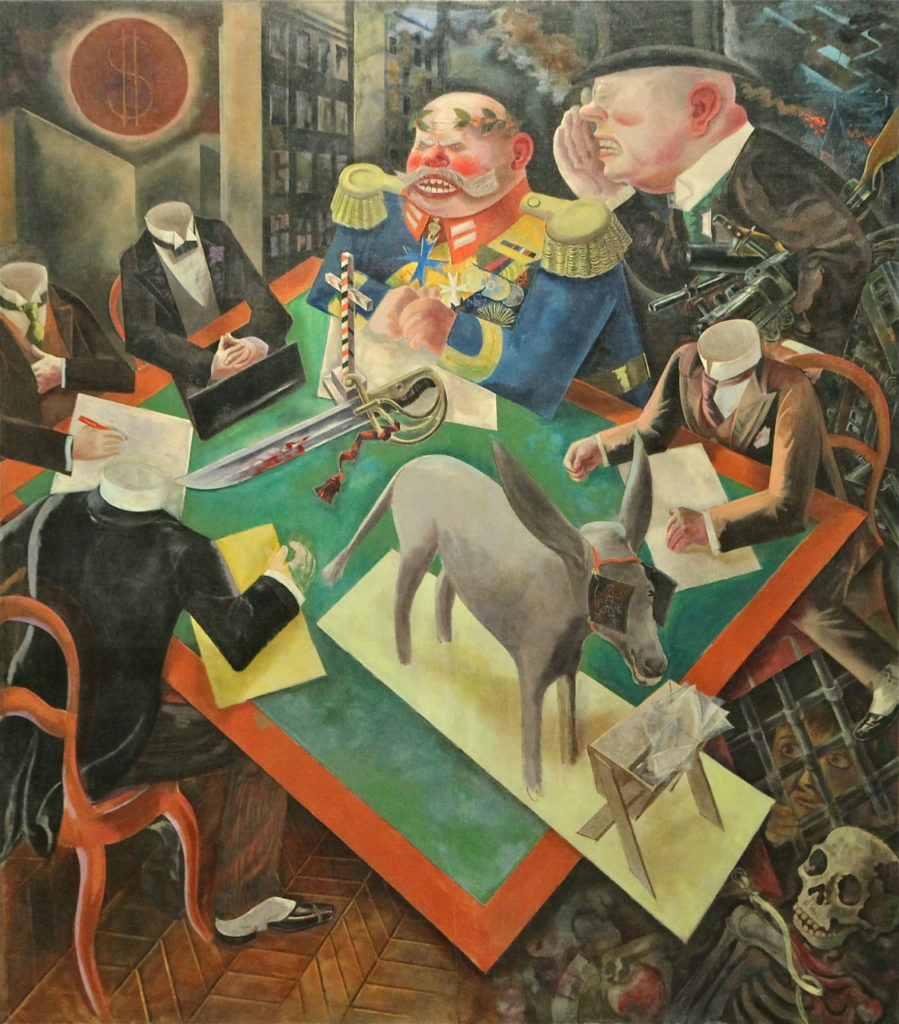 Afterword
In 2003 the Grosz family initiated a legal battle against the Museum of Modern Art in New York City, asking that three paintings be returned. According to documents, the paintings were sold to the Nazis after Grosz fled the country in 1933. The museum never settled the claim, arguing that a three-year statute of limitations in bringing such a claim had expired. It is well documented that the Nazis stole thousands of paintings during World War II and many heirs of German painters continue to fight powerful museums to reclaim such works.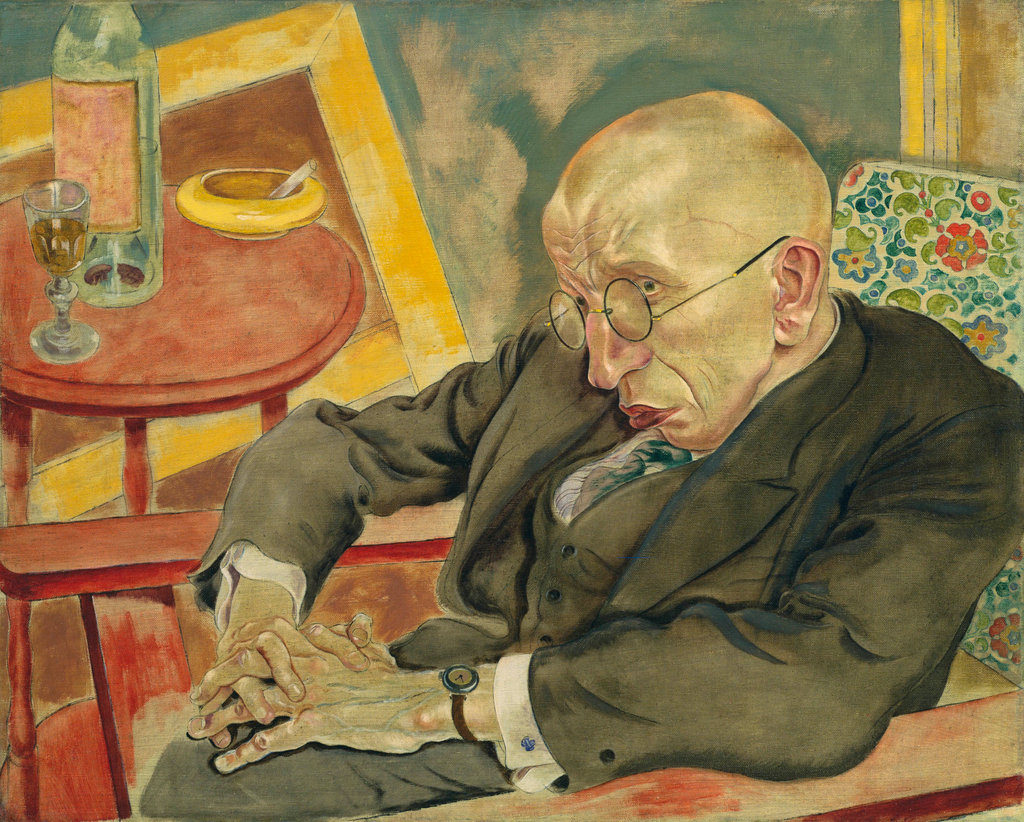 ---
Edited from:
https://en.wikipedia.org/wiki/George_Grosz
---
TML Arts aims for accuracy in content and functionality in posts.
Click the button below to let us know about typos, incorrect information, broken links, erroneous attribution,
or additional relative information.
---
---
---
---