Today's Artist Birthday: Fred Stonehouse
Fred Stonehouse was born in 1960 in Milwaukee, WI. He received his BFA from UW Milwaukee in 1982. He had his first solo show in Chicago in 1983 and shows regularly in New York at Howard Scott Gallery and in Los Angeles with Koplin/DelRio. He has exhibited in Mexico, Amsterdam, Rome and Berlin. He has been the recipient of an NEA Arts Midwest Grant and the Joan Mitchell Foundation Individual Artists Grant. He is currently an Associate Professor of Painting and Drawing at the University of Wisconsin.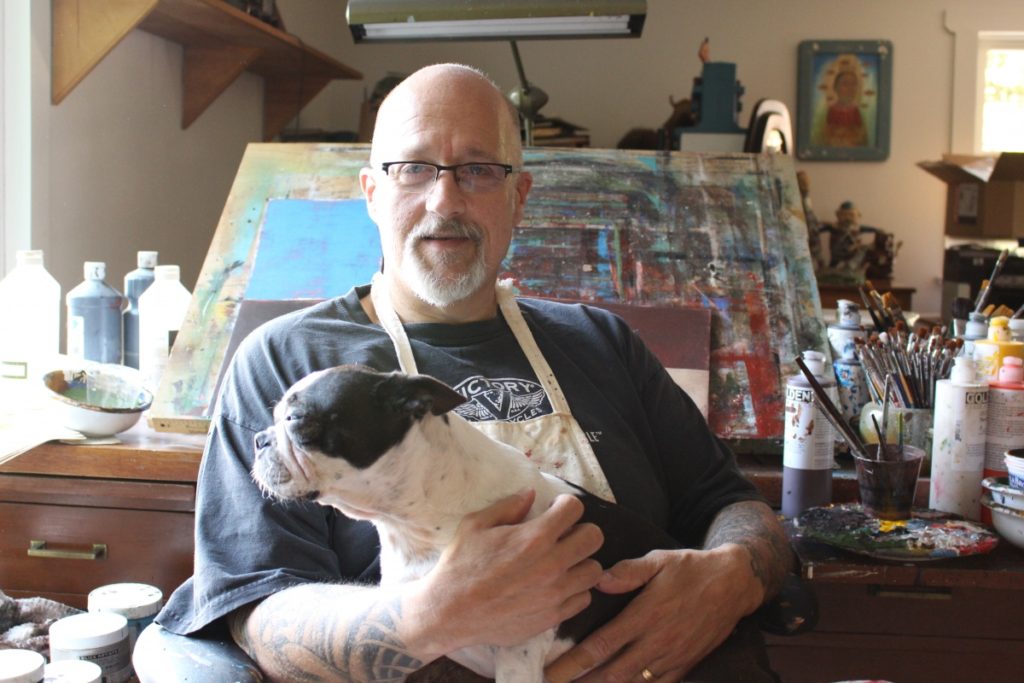 Fred Stonehouse's caricature-cum-dreamscapes are simultaneously maudlin, whimsical, and surreal but distinctly Stonehouse-esque. He is collected by A-list celebrities like Sheryl Crowe and Madonna while regarding himself as "just a guy from Milwaukee." This modesty is typical, yet unfounded. Fred is one of Wisconsin's most active and successful artists, juggling teaching at University of Wisconsin–Madison with multiple exhibitions in galleries from New York to Los Angeles and Berlin to Milan.
%
|
%
|
%
|
%
|
%
|
%