Today's Artist Birthday: Frank Romero
Frank Romero (b. July 11, 1941) studied art at the Otis Art Institute as well as California State University Los Angeles. In 1973, Romero, Roberto de la Rocha, Gilbert Lujan and the late Carlos Almaraz formed Los Four, an art collective of Los Angeles muralists who incorporated Chicano car culture and graffiti art. Romero worked as a designer for Charles Eames and A & M Records and in 1981, he curated The Murals of Atzlan at the Craft and Folk Art Museum.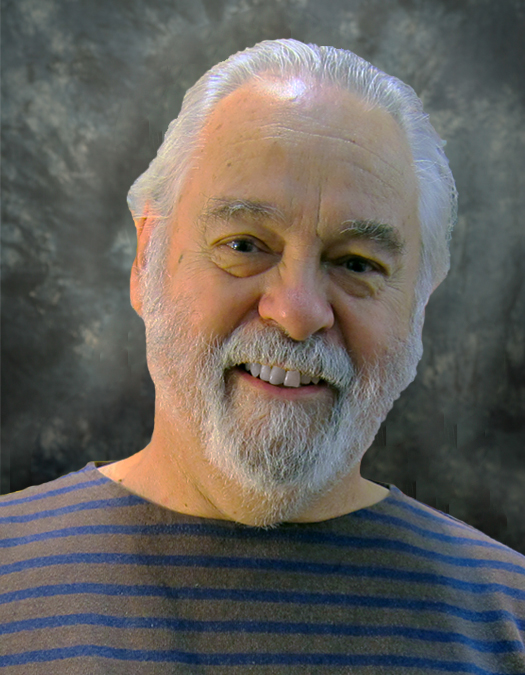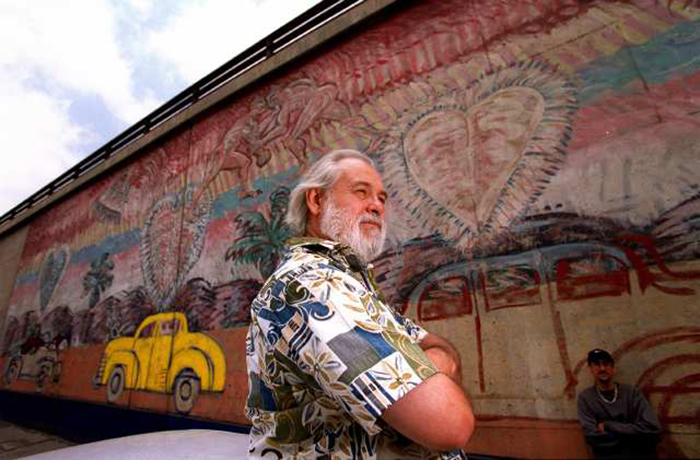 Romero says about his art, "My work is about the things I like and enjoy doing. It is about the color, the application of paint, the way things feel. It's about being Hispanic and living as an artist in Taos, Los Angeles, and Mexico. Folk art, heroic scale, Edward Hopper, George Catlin, public art, the great theme of transportation, and heroic women are all concerns of mine."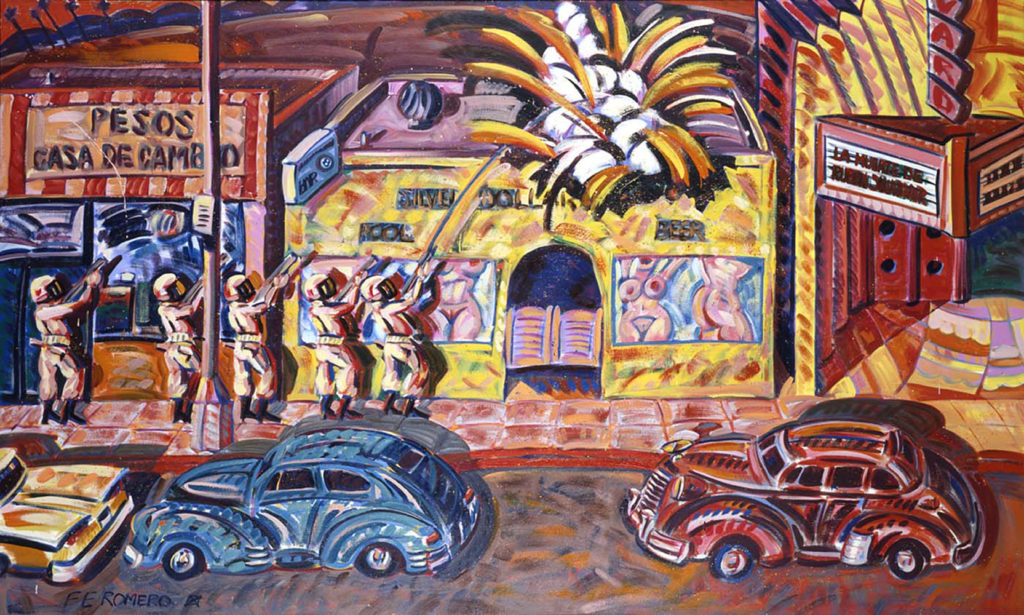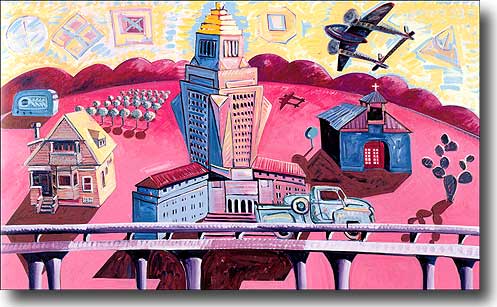 He grew up in the culturally mixed, middle-class Los Angeles community of Boyle Heights and was well into his career by the time he developed a consciousness of being a Latino artist. During the height of the Chicano civil rights movement in the early 1970s, as a member of the Chicano artists' group "Los Four," he attained a new, high-profile status in the larger art community. It was not until the mid-1980s, however, that Romero could give visual form to some of the emotionally charged political events he had witnessed.
(Note: If you are familiar with Frank Romero's work and can help us out with titles and years of creation for the images above, please click here to send along any information. Thanks much!)
---
Edited from:
---
TML Arts aims for accuracy in content and functionality in posts.
Click the button below to let us know about typos, incorrect information, broken links, erroneous attribution,
or additional relative information.
---
---
---
---