Feliks Topolski: painter
Feliks Topolski, RA (14 August 1907 – 24 August 1989) was a Polish expressionist painter and draughtsman working primarily in the United Kingdom.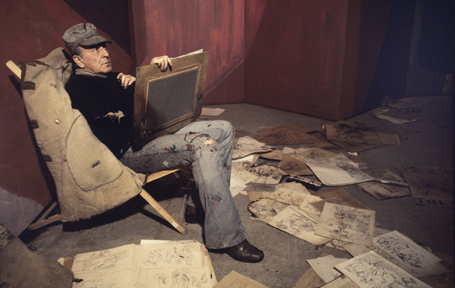 Feliks Topolski was born on 14 August 1907 in Warsaw, Poland. He studied in the Warsaw Academy of Art, and trained as an artillery officer. He later studied and worked in Italy and France, eventually moving to Britain in 1935 after being commissioned to record King George V's silver jubilee.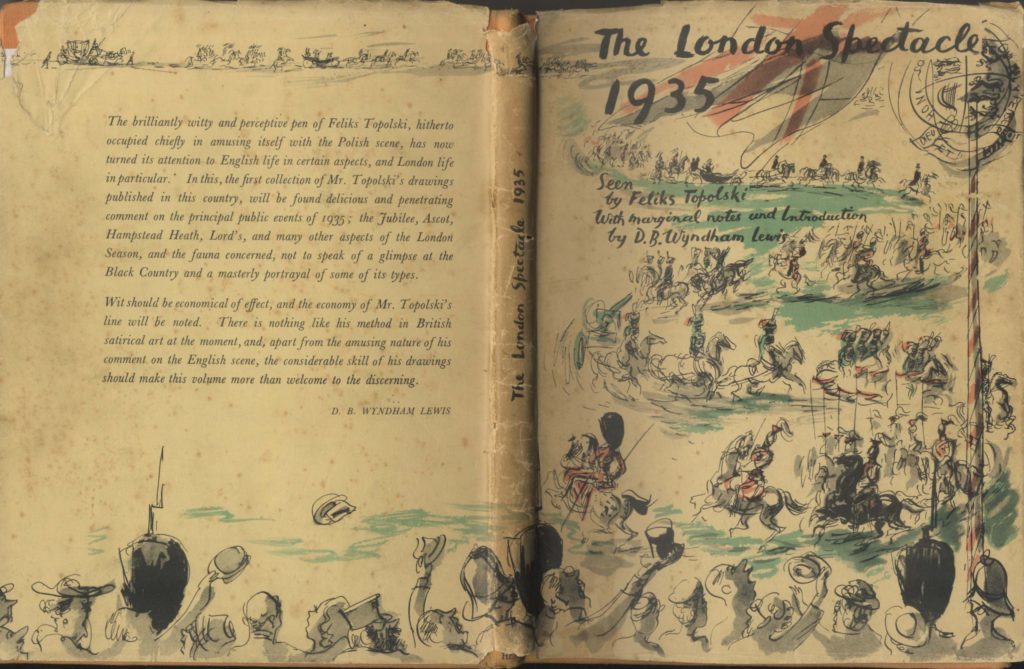 He opened a studio near Waterloo Station, which many years later would become a permanent exhibition space, and even later, a cafe-bar featuring his art.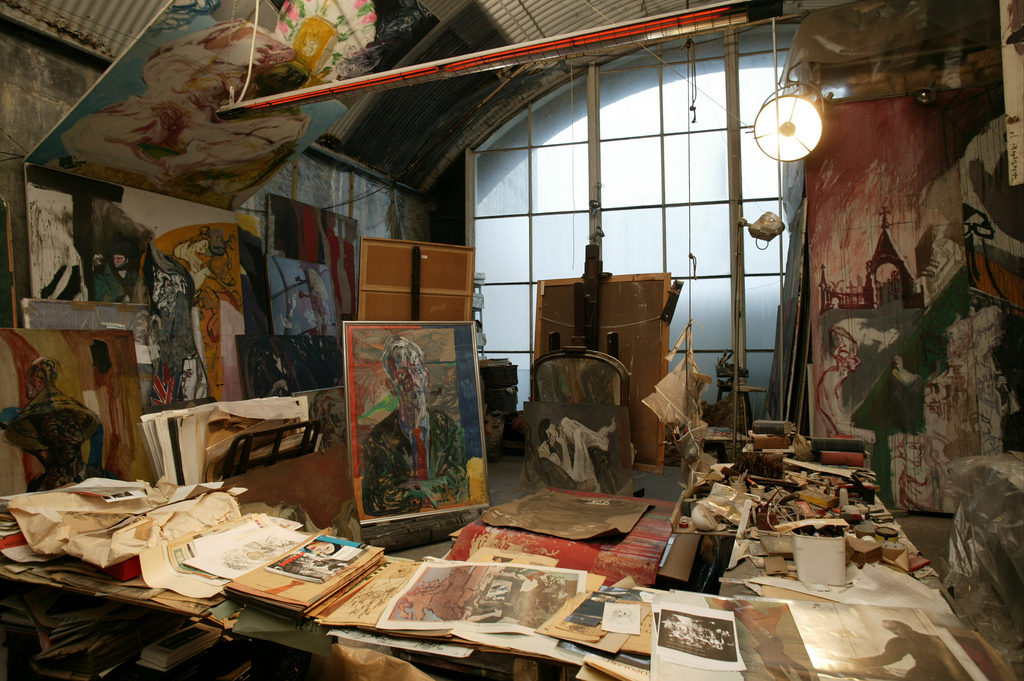 In 1939 the George Bernard Shaw plays In Good King Charles's Golden Days and Geneva were published with illustrations by Topolski, bringing his work to a wide audience in the UK.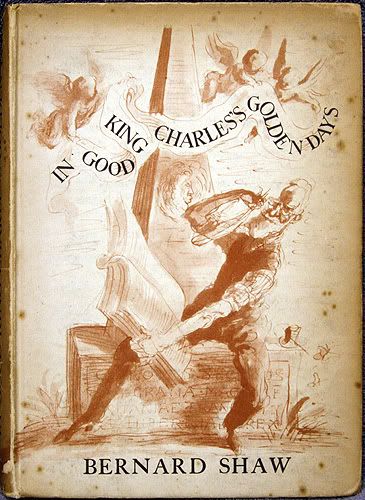 During the Second World War, Topolski became an official war artist and painted scenes of the Battle of Britain and other battlefields. In 1941, he travelled to Russia alongside the men of 151 Wing RAF on board the RMS Llanstephan Castle, which was sailing to the port Archangelsk as part of Force Benedict, a mission to provide air support in defense of the port of Murmansk. He was traveling as an accredited War Artist for both the Polish and British governments. He was also under contract to Picture Post magazine, which published many of his drawings after his return.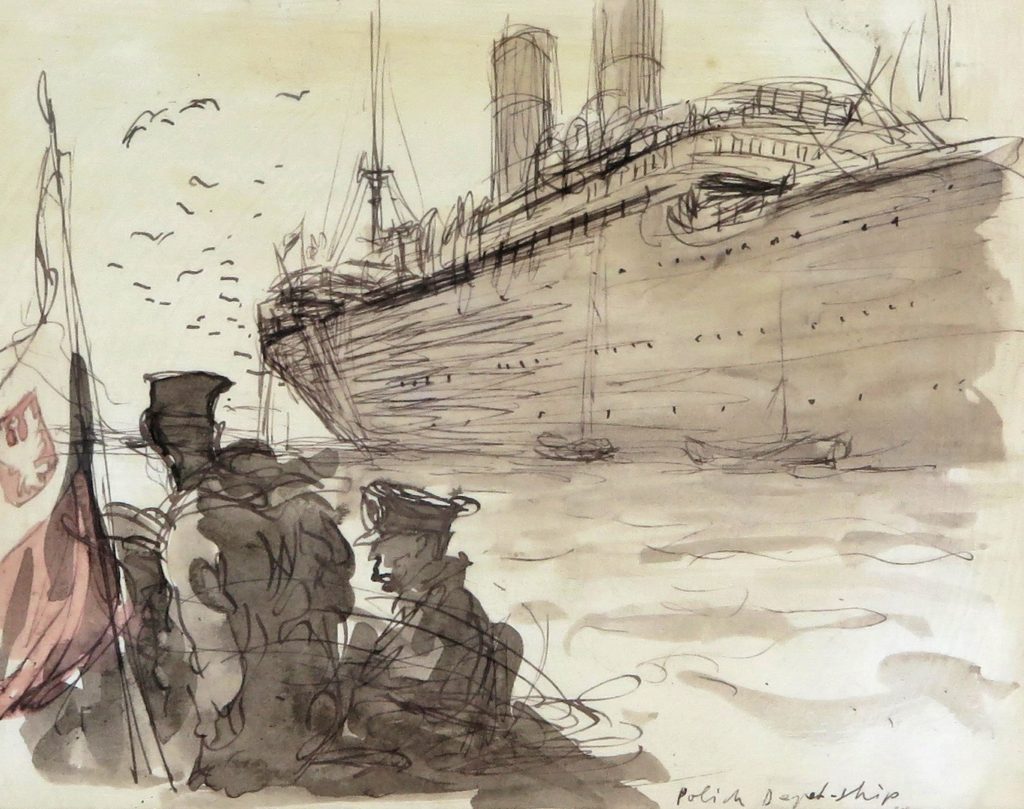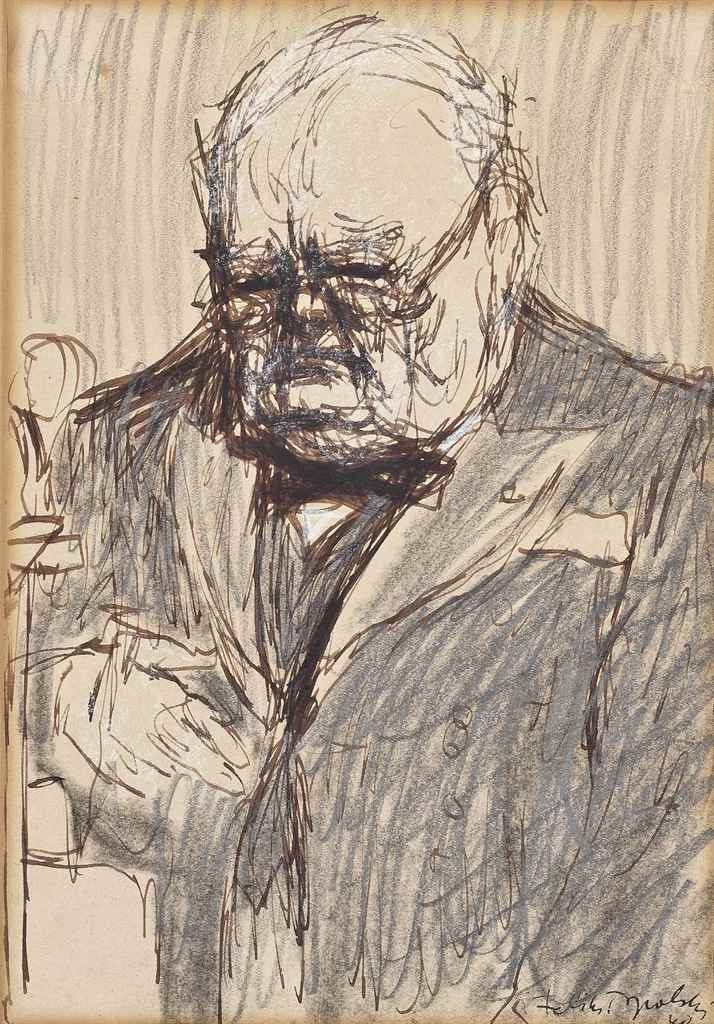 After the war he made a celebrated painting about the first meeting of the United Nations in 1946. In 1947 he gained British citizenship.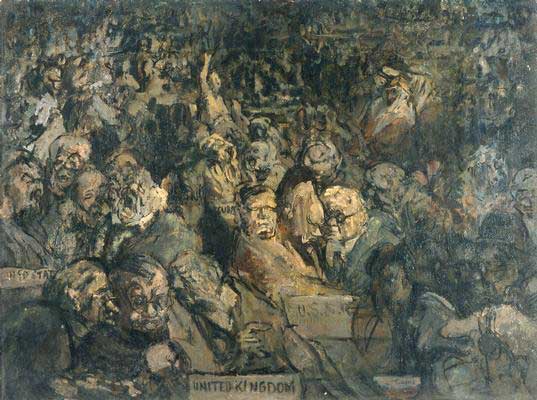 Topolski's experiences were initially captured in pencil and ink drawings. These were the first stage of his prolific Chronicles, which appeared biweekly from 1953 to 1979, interrupted only to accommodate his exploratory investigations across the globe. The Chronicles communicated his art and observations to an international audience. They were independently published, without advertisements or subsidies. Since his death in 1989 Topolski's Chronicles have retained respect as a pictorial and political record spanning nearly 30 years of world history. The Chronicles contain 3,000 drawings, and were exhibited in New York, Moscow, Cologne, Hamburg, Hawaii, Tel Aviv and serialized in the United States, Poland, Italy, Denmark and Switzerland. As Joyce Carey wrote, it is "the most brilliant record we have of the contemporary scene as seized by a contemporary mind."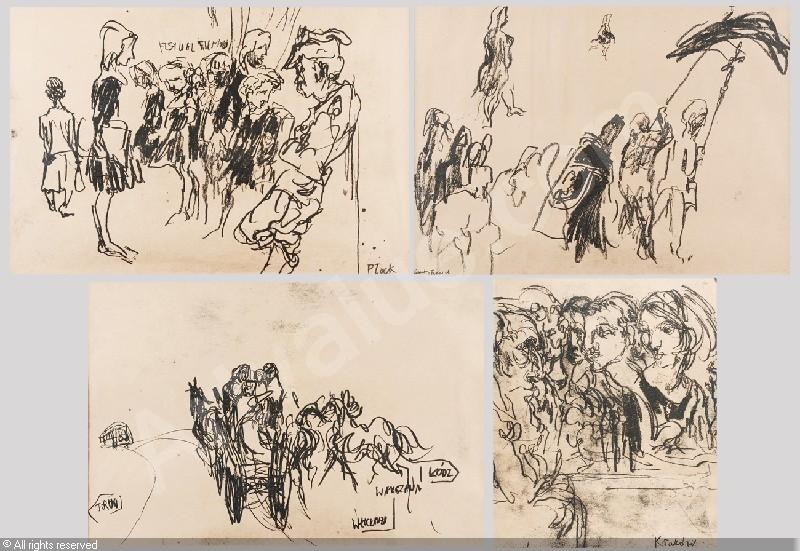 In 1959, Prince Philip, Duke of Edinburgh commissioned Topolski to create a mural depicting the coronation of Queen Elizabeth II. The mural contains 14 friezes divided into two narratives; one narrative; entitled 'In The Streets' shows various processions to Westminster Abbey, while the second, enititled 'In The Abbey', depicts the procession out of the Abbey after the coronation.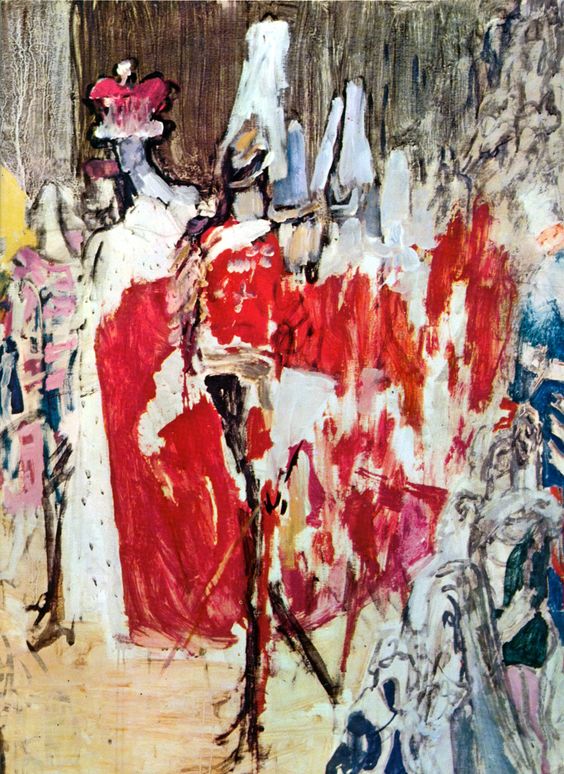 Topolski often painted portraits of contemporaries, and in 1960, the Harry Ransom Center at the University of Texas at Austin acquired a large, full-length portrait of George Bernard Shaw by Topolski, along with other illustrations. The Ransom Center then commissioned Topolski to paint portraits of 20 of the 20th-century's greatest British authors.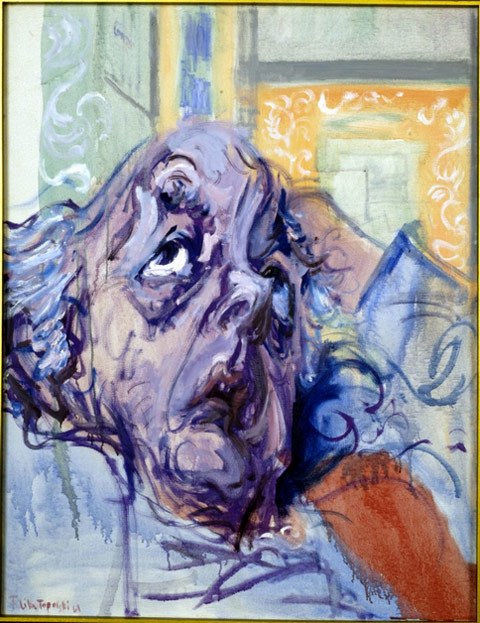 The finished portraits of the "Twenty Greats" inspired a range of candid comments made by the subjects after viewing the results. The Ransom Center wrote to the 20 subjects in 1963 to request their permission to reproduce the portraits. Although most subjects granted permission for reproduction, many expressed distaste for the paintings with varying degrees of politeness. Author and journalist Rebecca West wrote, "It was more or less by accident that I was painted by Mr. Topolski. I consented only because a temporary secretary of mine had in my absence answered a letter from him with some rudeness, and I felt obliged to make amends by consenting to sit for him … But I really feel that as I am a small woman, weighing under 130 pounds, of inconspicuous appearance, it is rather much to accept a caricature, which, granted that it is a caricature, can only be a caricature of a woman who is both enormously tall and grossly obese, a sort of Gilray duchess…I hope that my refusal does not embarrass you in any way."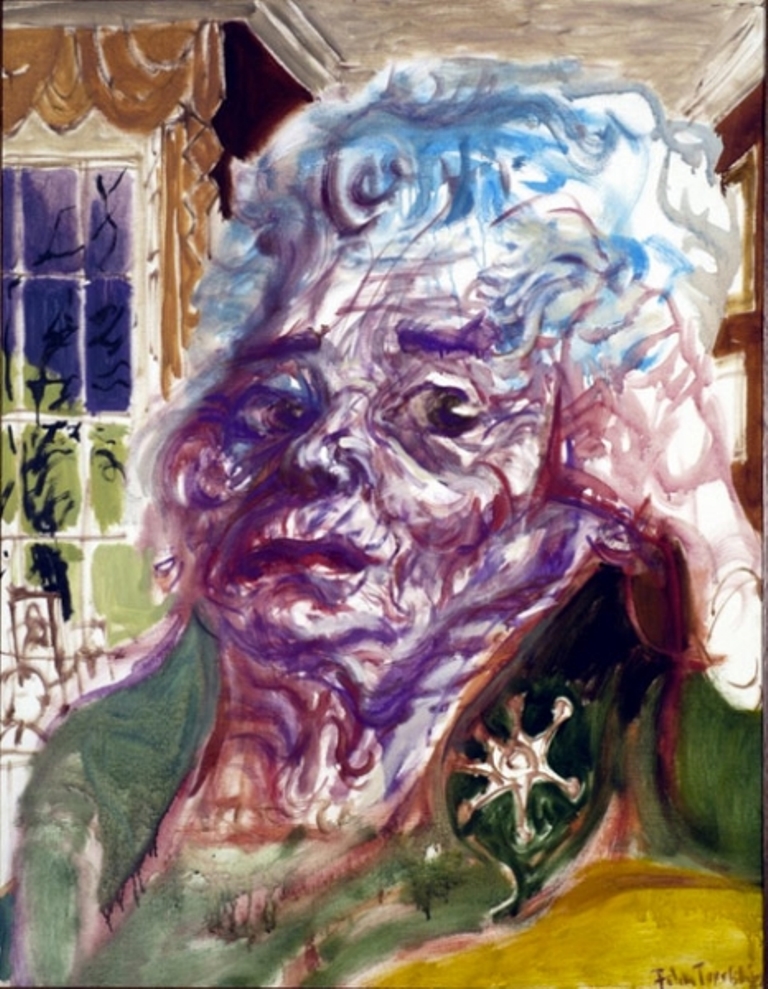 Aldous Huxley wrote, "Topolski's mannerisms [are] aesthetically distasteful and wholly incompatible with portraiture or even with caricature of a significant kind … This painting seems to me even less satisfactory as a caricature-portrait than the drawing." Huxley died shortly after writing this letter, and according to Topolski, "at some gathering, Lady Huxley, the wife of Julian his brother, rushed at me distressed and almost accusing: that ill-informing black-and-white photograph of my painting of him sent routinely by Texas University had shaken him terribly, and—she insisted—had contributed to his demise."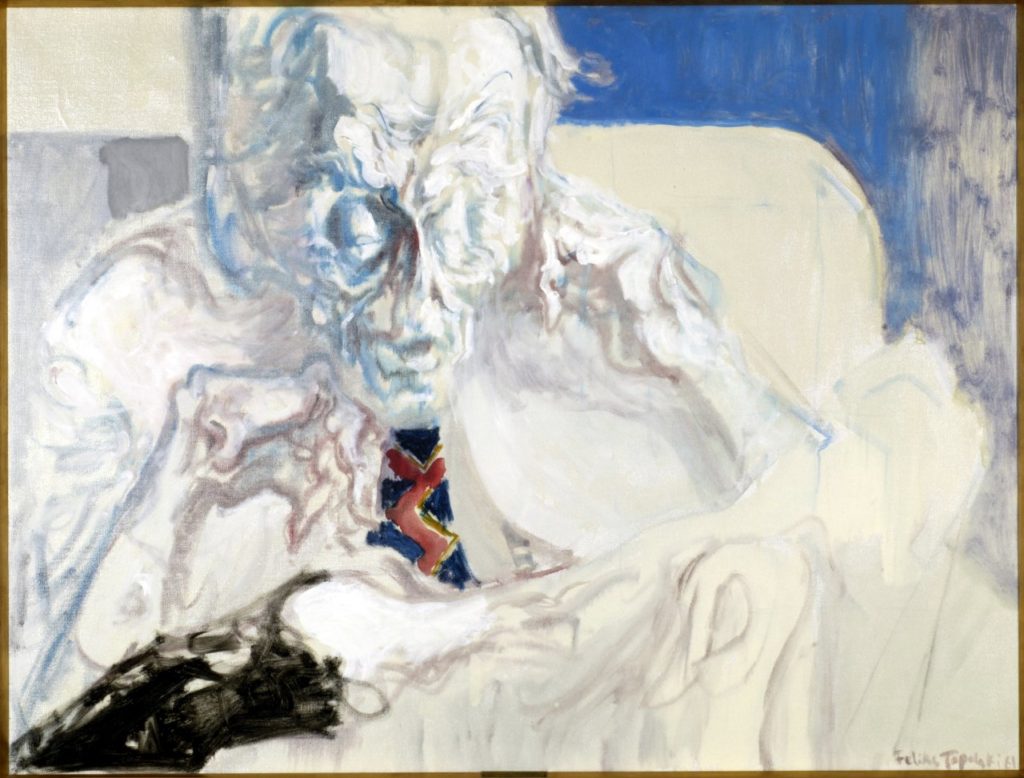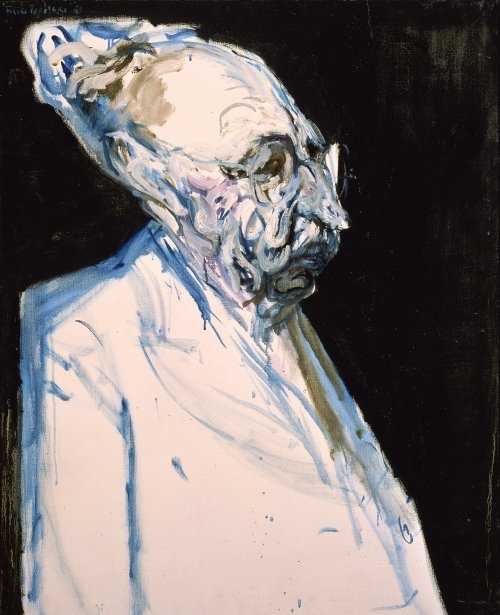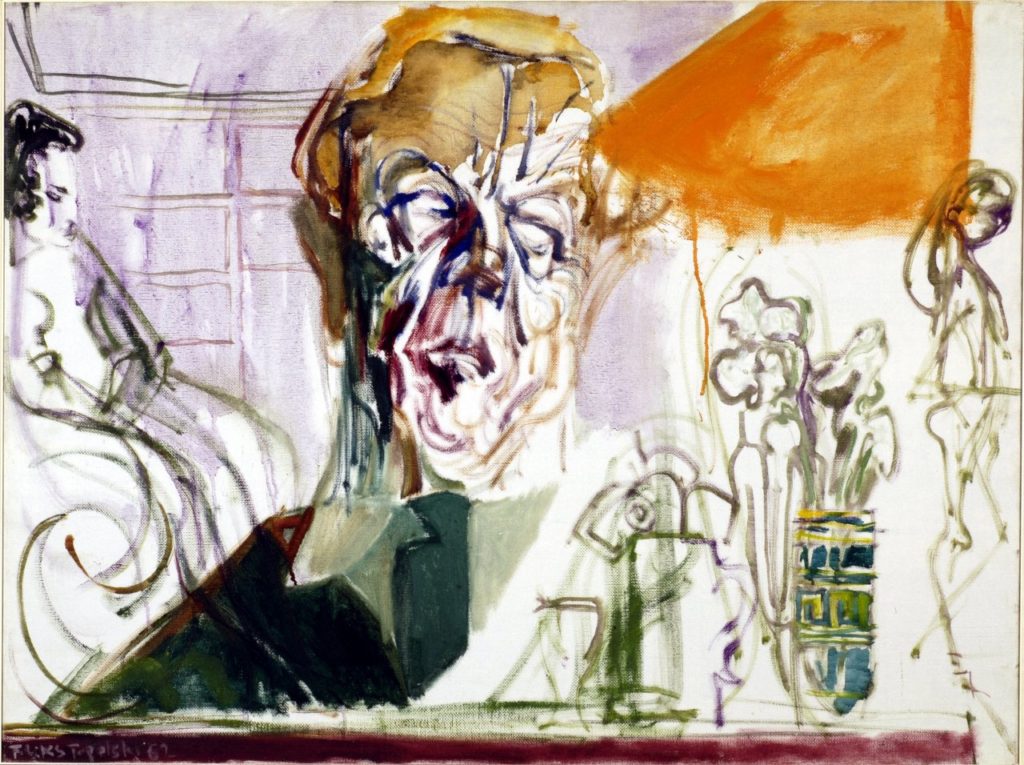 Years later, F. Warren Roberts, then director of the Ransom Center, wrote consolingly to Topolski that the reaction of the sitters "was probably more of a compliment to your talent than anything else, because you seem to have a unique ability to extract submerged character traits and present them graphically."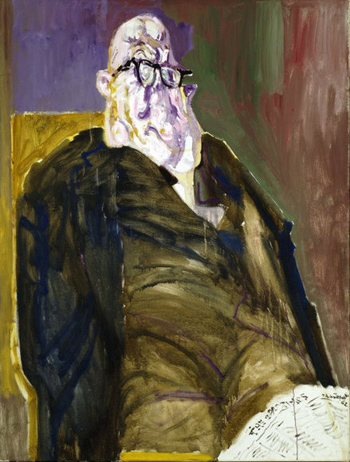 He also painted numerous murals and contributed to various BBC programs (such as the caricatures of guests used in the television interview program Face to Face), and also designed theatrical sets.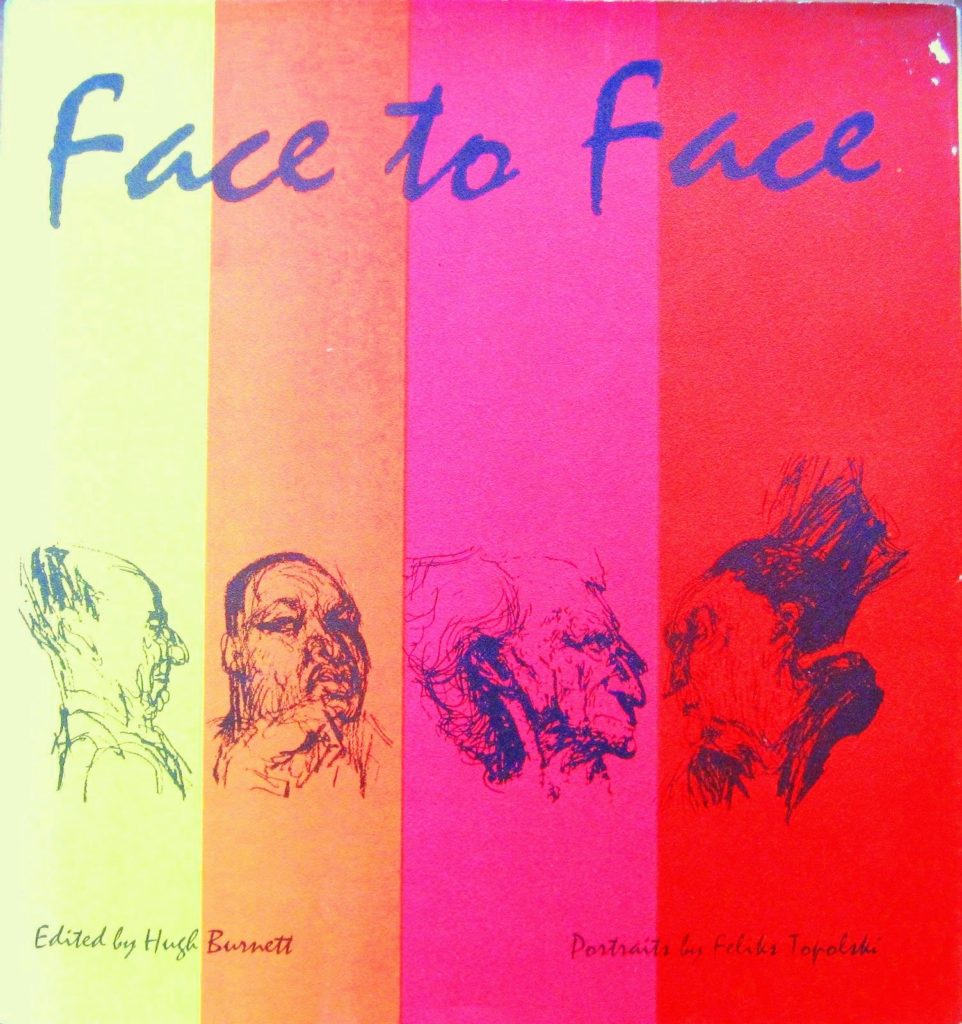 Between 1975 and his death in 1989, he worked on a 600 ft mural in his studio, located inside some railway arches near London's South Bank. The mural depicts events and people of the 20th century. It opened to the public as a free permanent exhibition called Topolski Century, and in 2014 it was re-opened as a cafe-bar called Topolski, featuring his art.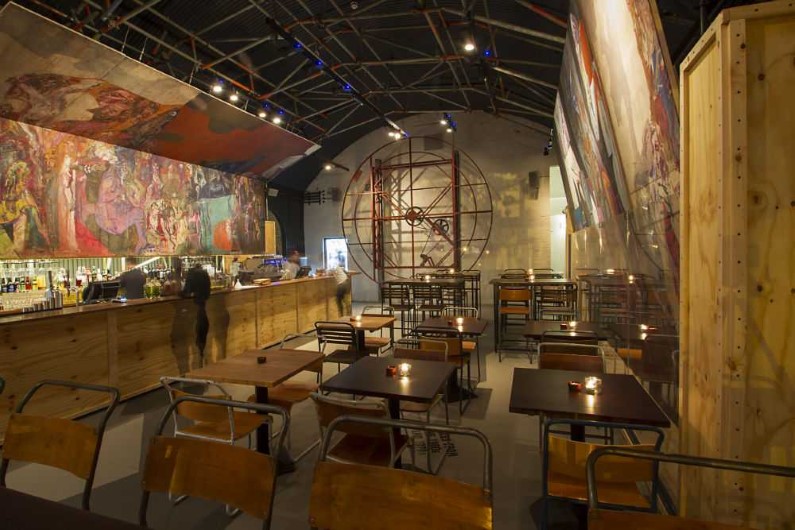 In 1989 he was elected a senior Royal Academician (RA) as a draughtsman.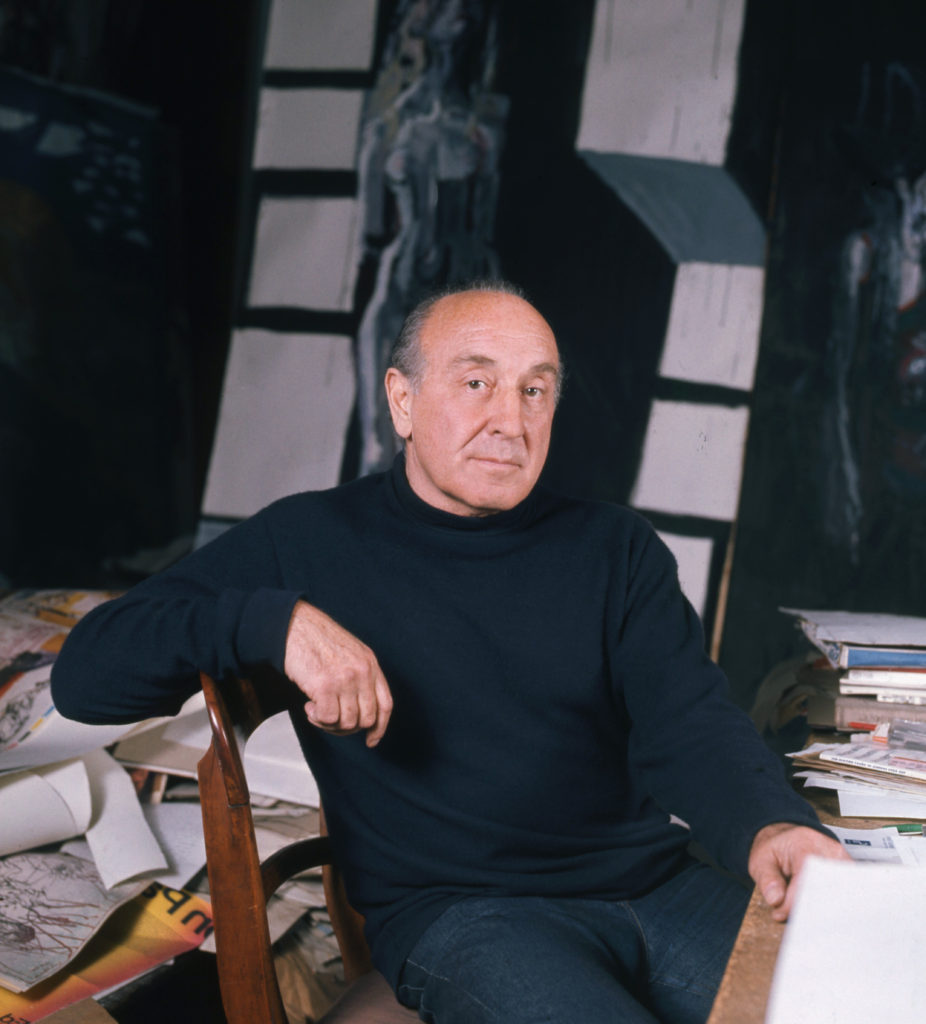 Feliks Topolski died in London on 24 August 1989 at the age of 82. He is buried in Highgate Cemetery, north London.
---
Edited from:
https://en.wikipedia.org/wiki/Feliks_Topolski
---
TML Arts aims for accuracy in content and functionality in posts.
Click the button below to let us know about typos, incorrect information, broken links, erroneous attribution,
or additional relative information.
---
---
---
---