Today's Artist Birthday: Eugène Delacroix
Ferdinand Victor Eugène Delacroix (26 April 1798 – 13 August 1863) was a French Romantic artist regarded from the outset of his career as the leader of the French Romantic school. His use of expressive brushstrokes and his study of the optical effects of color profoundly shaped the work of the Impressionists, while his passion for the exotic inspired the artists of the Symbolist movement. In contrast to the Neoclassical perfectionism of his chief rival Ingres, Delacroix took for his inspiration the art of Rubens and painters of the Venetian Renaissance, with an attendant emphasis on color and movement rather than clarity of outline and carefully modeled form. Friend and spiritual heir to Théodore Géricault, Delacroix was also inspired by Lord Byron, with whom he shared a strong identification with the "forces of the sublime", of nature in often violent action. However, Delacroix was given to neither sentimentality nor bombast, and his Romanticism was that of an individualist. In the words of Baudelaire, "Delacroix was passionately in love with passion, but coldly determined to express passion as clearly as possible."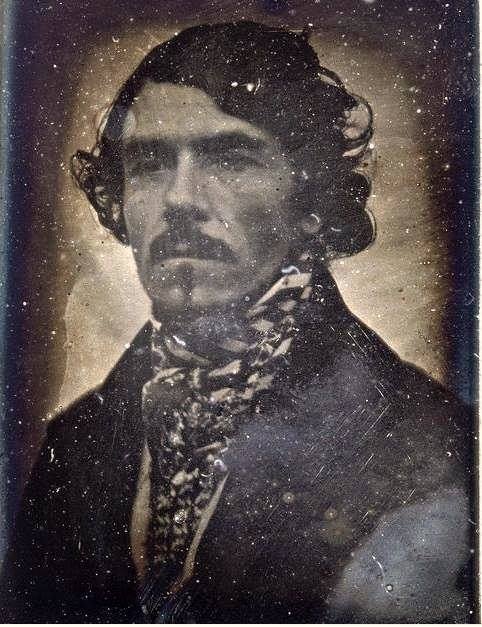 Ferdinand-Eugène-Victor Delacroix was born on April 26, 1798, in Charenton-Saint-Maurice, France. His father, Charles, was a minister of foreign affairs and served as a governmental prefect in Marseilles and Bordeaux. His mother, Victoire Oeben, was a cultured woman who encouraged young Delacroix's love of literature and art. There is reason to believe that his father, Charles Delacroix, was infertile at the time of Eugène's conception and that his real father was Charles Maurice de Talleyrand-Périgord, known simply as Talleyrand, who was a friend of the family and successor of C. Delacroix as minister of the foreign affairs, and whom the adult Eugène resembled in appearance and character. Throughout his career as a painter, he was protected by Talleyrand, who successfully served the Restoration and king Louis-Philippe, and ultimately as ambassador of France in Great Britain, and later by Talleyrand's grandson, duke of Morny, half-brother of Napoleon III and speaker of the French house of commons.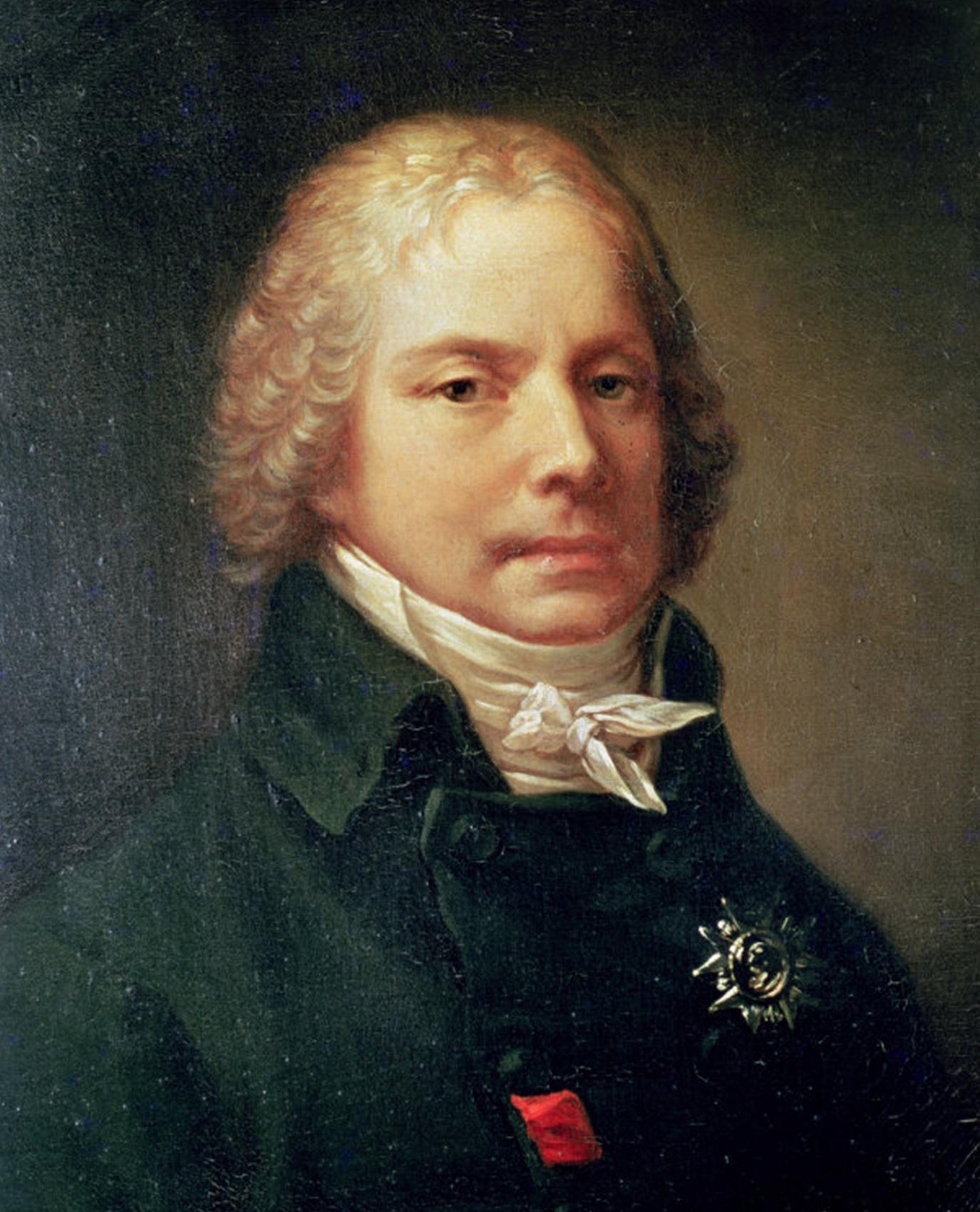 The family affairs seem to have been conducted in the wildest manner, and the documented accidents that he endured as a child, make it almost a miracle that he survived. He was first nearly burned to death in the cradle by a nursemaid falling asleep over a novel and the candle dropping on the coverlet; this left permanent marks on his arms and face. He was next dropped into the sea by another nursemaid, who was climbing up a ship's side to see her lover. He was nearly poisoned, and nearly choked, and, to top it all, he tried to hang himself, without any thought of suicide, in imitation of a print exhibiting a man in that position of final ignominy. The prediction founded on his horoscope has been preserved: "This child will become a famous man, but his life will be more arduous, more tormented, and always delivered to the contradiction."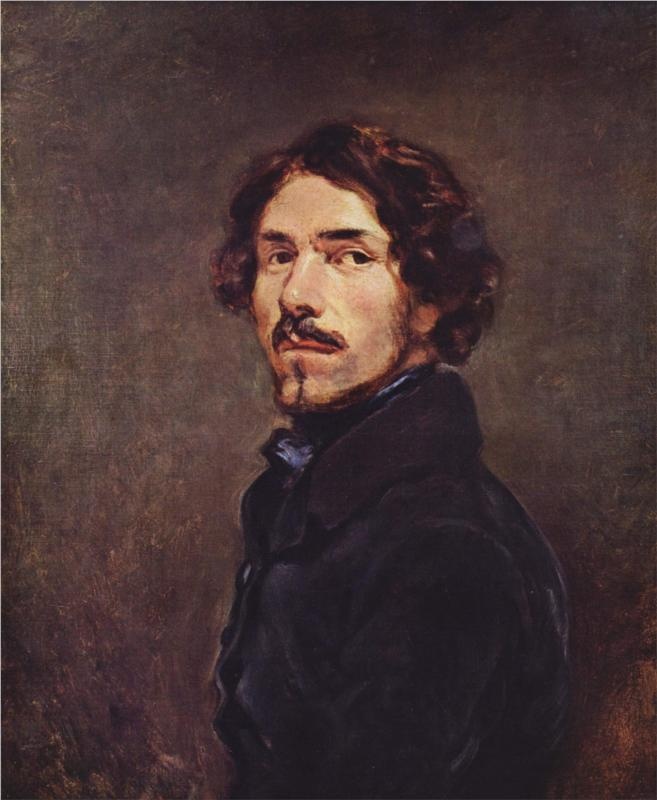 Delacroix's father died when he was 7 years old, and his mother passed away when he was 16. He attended the Lycée Louis-le-Grand in Paris but left school to begin his artistic studies. Sponsored by a helpful and well-connected uncle, he joined the studio of the painter Pierre-Narcisse Guérin. In 1816, he enrolled at the École des Beaux-Arts. Delacroix also made many visits to the Louvre, where he admired the paintings of such Old Masters as Titian and Rubens.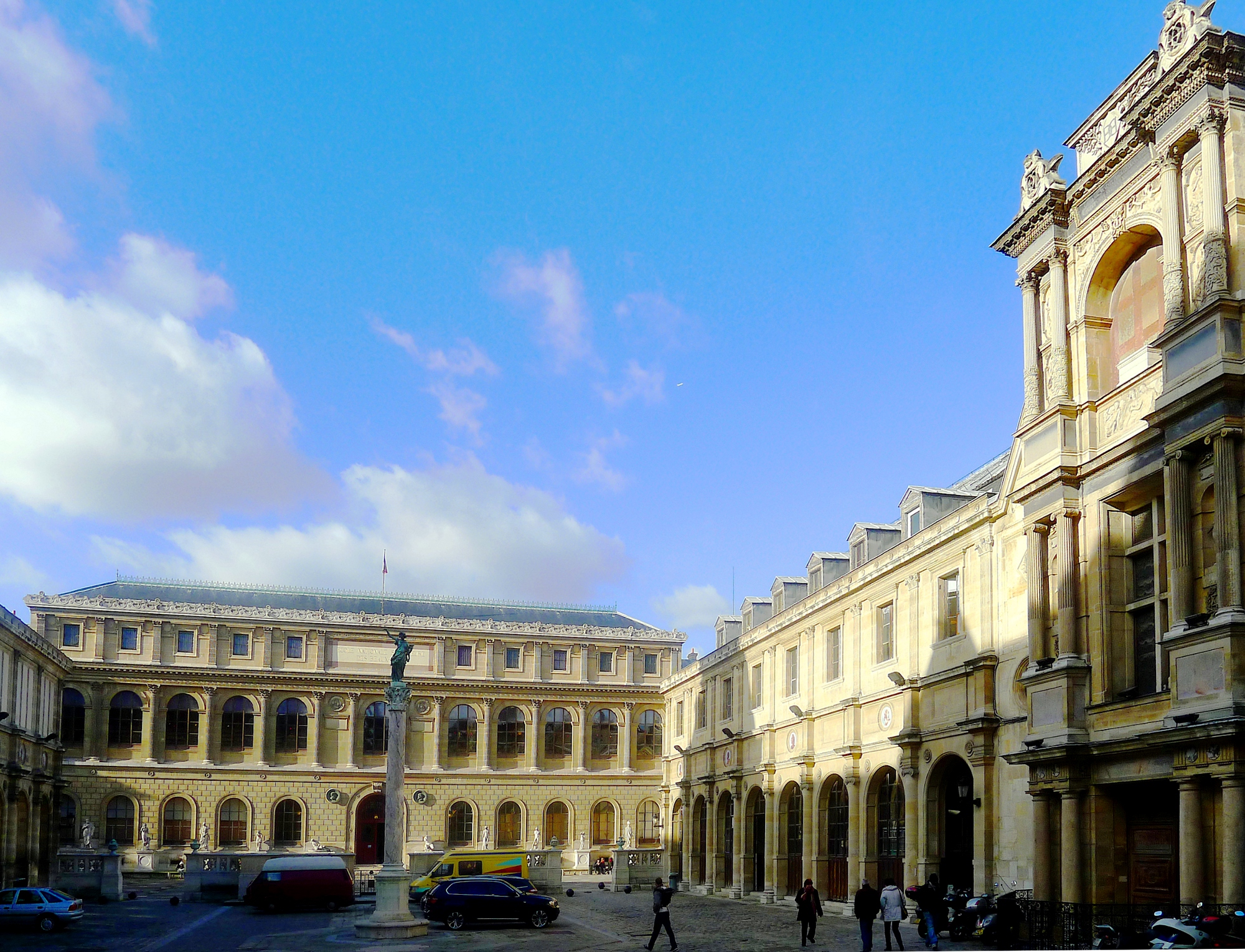 Many of Delacroix's early paintings had religious subjects. However, the first work he exhibited at the prestigious Paris Salon, "Dante and Virgil in Hell" (1822), took its inspiration from literature.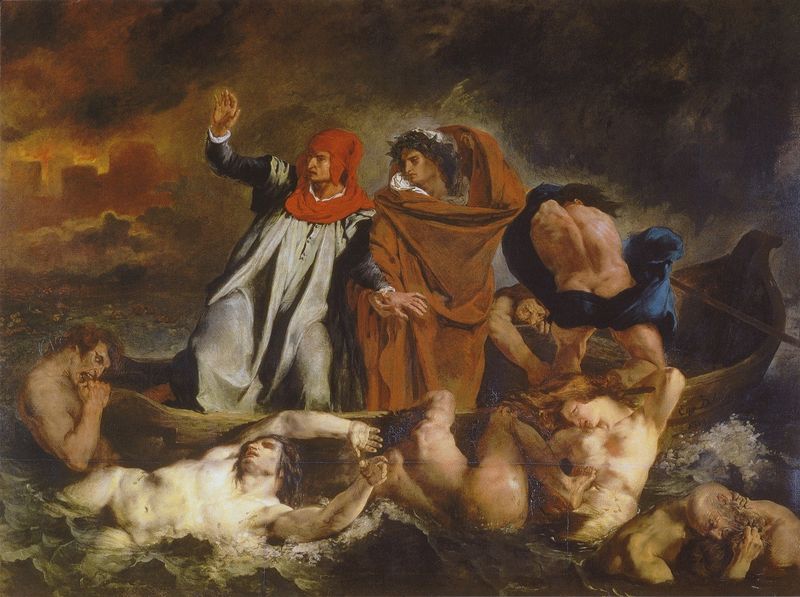 For other works of the 1820s, Delacroix turned to recent historical events. His interest in the Greek War of Independence, and his distress at the atrocities of that war, led to "The Massacre at Chios" (1824) and "Greece on the Ruins of Missolonghi" (1826).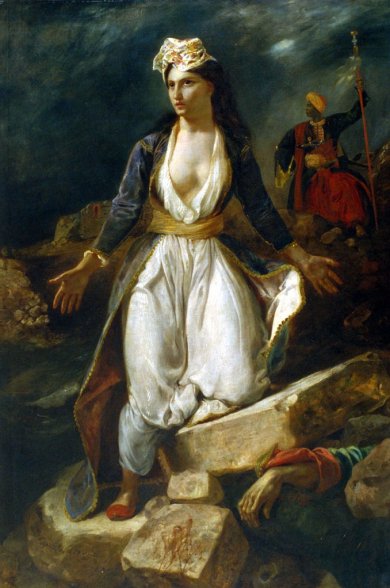 Even at this early stage of his career, Delacroix was fortunate enough to find buyers for his work. He was hailed as a central figure in the Romantic era of French art, along with Théodore Géricault and Antoine-Jean Gros. Like these other painters, he portrayed subjects fraught with extreme emotion, dramatic conflicts and violence. Often inspired by history, literature and music, he worked with bold colors and free brushwork.
Delacroix continued to impress the critics and his clients with works such as "Death of Sardanapalus" (1827), a decadent scene of a defeated Assyrian king preparing to commit suicide. One of his most famous paintings was "Liberty Leading the People," a response to the July Revolution of 1830, in which a woman holding a French flag leads a band of fighters from all social classes. It was purchased by the French government in 1831.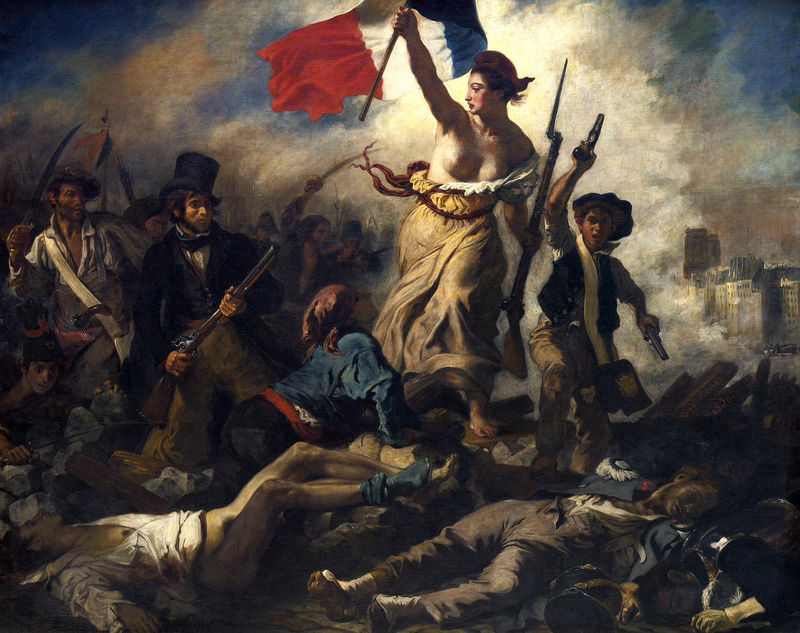 After traveling to Morocco in 1832, Delacroix returned to Paris with new ideas for his art. Paintings such as "The Women of Algiers in Their Apartment" (1834) and "Moroccan Chieftain Receiving Tribute" (1837) defined his Romantic interest in exotic subjects and faraway lands. He also continued to paint scenes borrowed from the work of his favorite authors, including Lord Byron and Shakespeare, and he was commissioned to paint several rooms at the Palais Bourbon and the Palace of Versailles.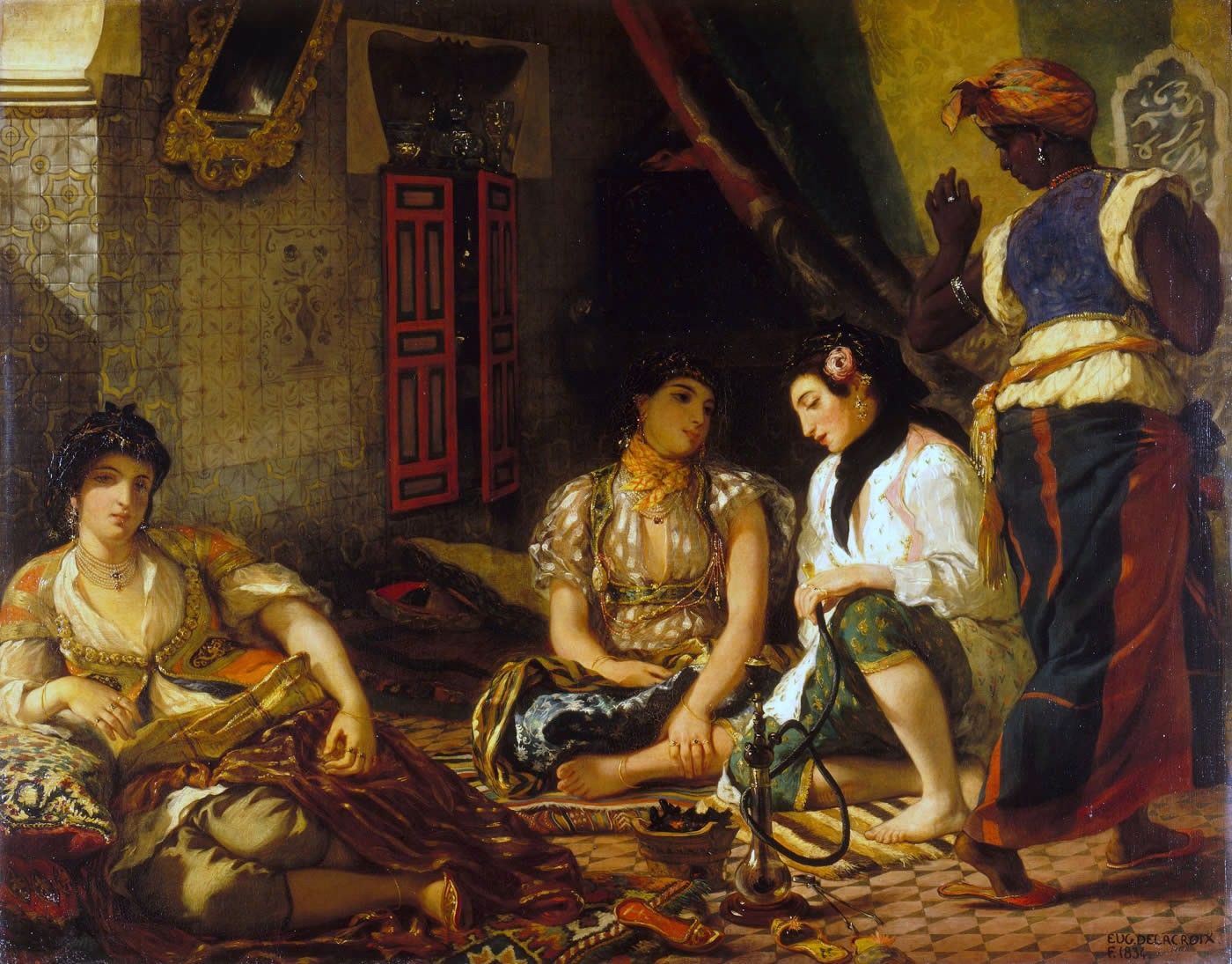 From the 1840s onward, Delacroix spent more time in the countryside outside Paris. He enjoyed friendships with other well-known cultural figures such as the composer Frédéric Chopin and the author George Sand. In addition to his literary subjects, he produced flower still lifes and multiple paintings titled "The Lion Hunt."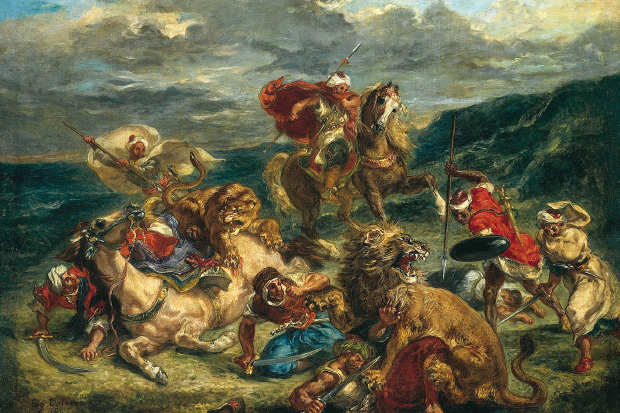 Delacroix's last major commission was a set of murals for the Church of Saint-Sulpice in Paris. They include "Jacob Wrestling with the Angel," a scene of intense physical combat between two figures in a dark forest. This commission occupied Delacroix throughout the 1850s and into the following decade.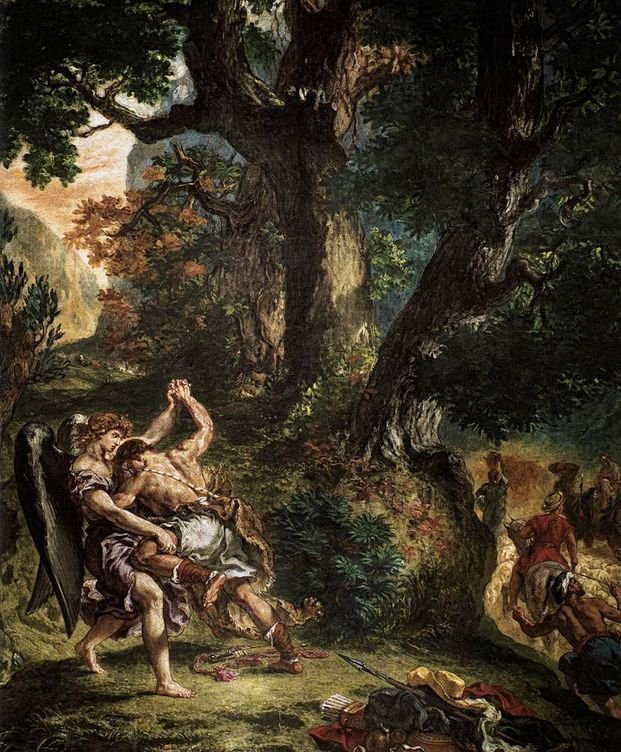 He died of what was listed as "natural causes" at the age of 65, on August 13, 1863 in Paris and was buried there in Père Lachaise Cemetery.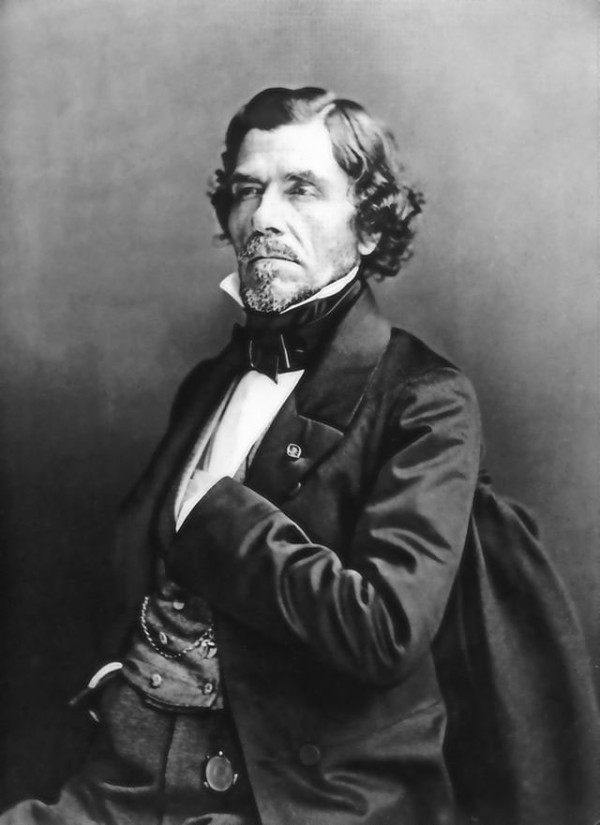 ---
Edited from:
http://www.biography.com/people/eugne-delacroix-40979#synopsis
https://en.wikipedia.org/wiki/Eug%C3%A8ne_Delacroix
http://www.nndb.com/people/465/000022399/
http://www.eugenedelacroix.org/biography.html
---
see an error? click here to send corrections!
---