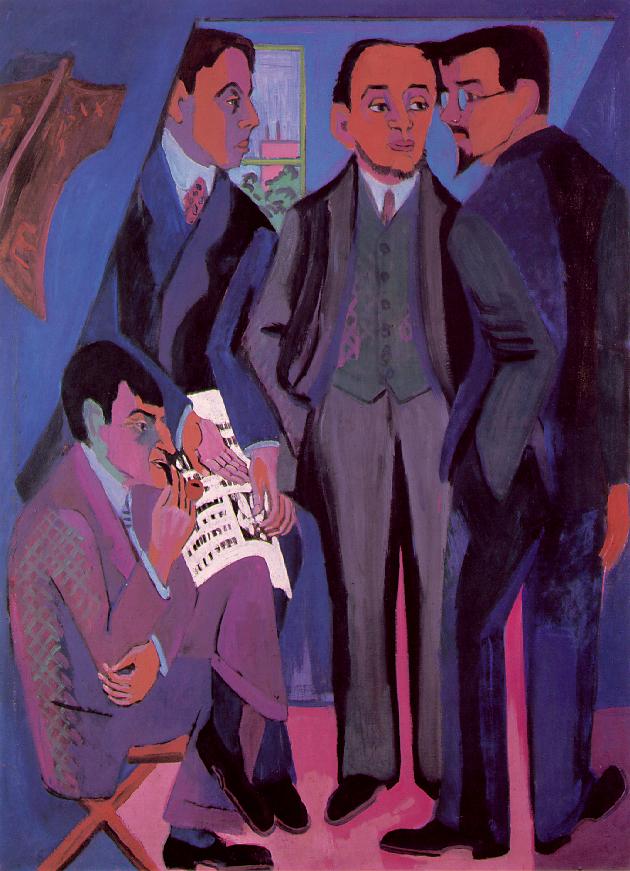 Heckel had met the other founding members of Die Brücke while studying architecture at the Dresden Polytechnic Institute. The foursome equally regarded architecture as a compromise with their respectable middle class parents who would have never supported them if they had wanted to study art. Heckel attended the Dresden Polytechnic Institute for only eighteen months, after which time he accepted a job as a draughtsman at Wilhem Kreis's architectural studio, where he worked until July 1907, when he resigned to become a full-time artist. While there however, he was able to use the position for the benefit of Die Brücke. When the firm was asked to design an exhibition room for the lamp manufacturer Max Seifert, Heckel was able to persuade the industrialist that it was worthwhile giving wall space and displays to the Brücke for an exhibition in 1906.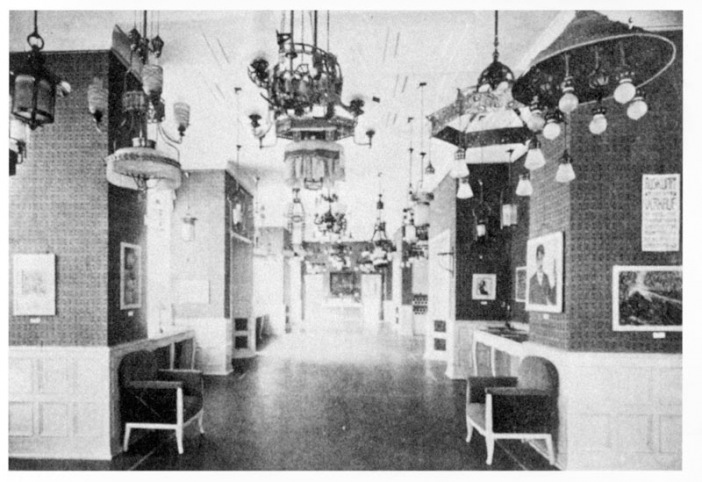 It is worthwhile to note that with the exception of one favorable review by Paul Fetcher in the leading Dresden newspaper Dresdner Neueste Nachrichten, the exhibition at the lamp factory was considered to be a flop. In addition, Heckel's poster, no longer extant, had been barred from public display by the Dresden police.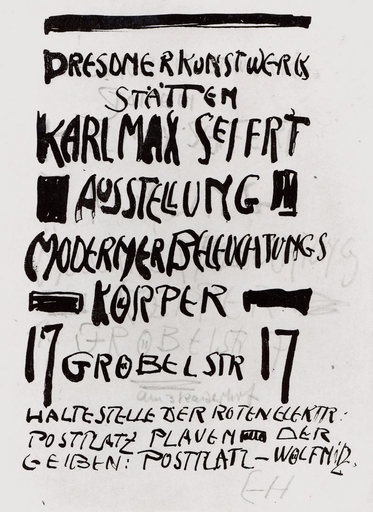 As a member of Die Brücke, Heckel often filled the role of business manager, which allowed the collective to network with other upcoming artists at the time, such as the Munich-based Franz Marc. This subsequently led to greater publicity for the collective, such as their mention in the almanac of Franz Marc's own artistic coalition, the Blaue Reiter.
%
|
%
|
%
|
%
|
%
|
%
|
%
|
%