Erich Heckel, painter and printmaker
Erich Heckel (31 July 1883 – 27 January 1970) was a German expressionist artist and a founding member of the group Die Brücke (in English, "The Bridge") which existed 1905-1913.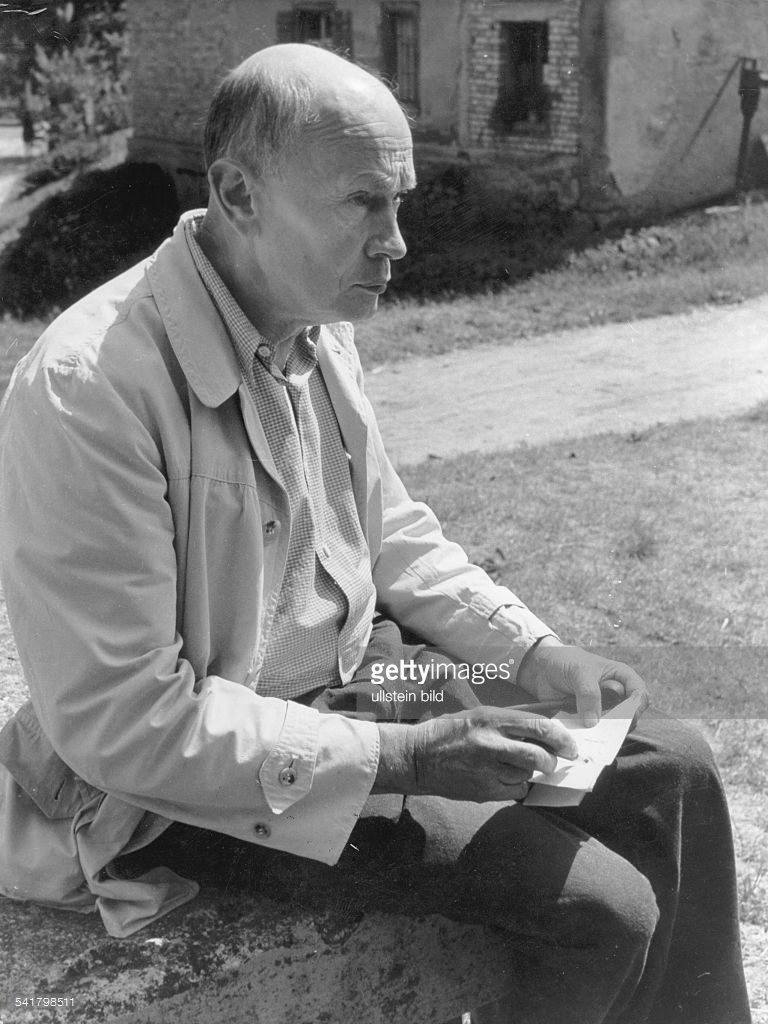 Heckel was born in Döbeln, Saxony, the son of a railway engineer. Between 1897 and 1904 he attended the Realgymnasium in Chemnitz, before beginning studies in architecture at the Technische Hochschule in Dresden. He left after three terms, shortly after he founded Die Brücke, an artists' group of which he served as secretary and treasurer. The other founder-members, also architectural students, were Ernst Ludwig Kirchner, Karl Schmidt-Rotluff and Fritz Bleyl.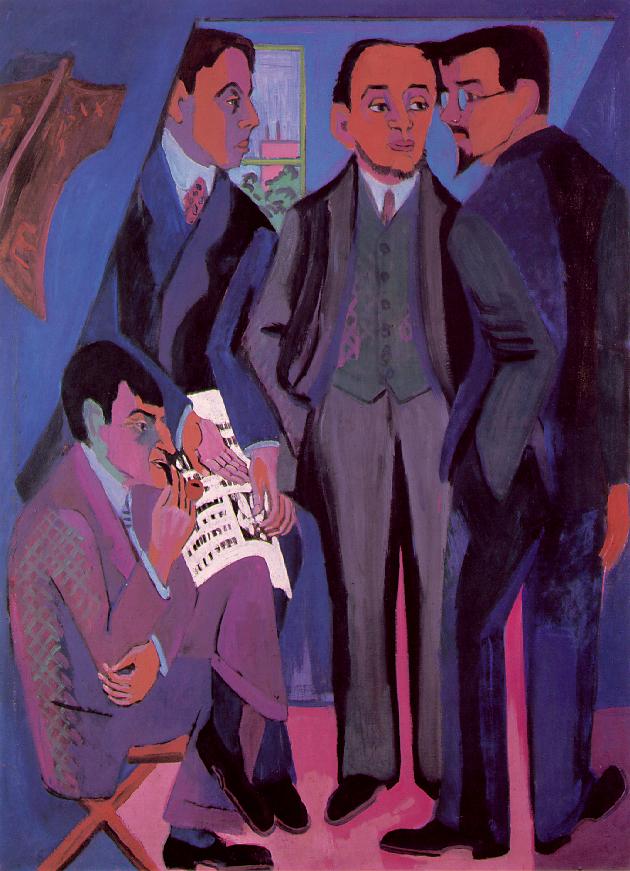 Heckel had met the other founding members of Die Brücke while studying architecture at the Dresden Polytechnic Institute. The foursome equally regarded architecture as a compromise with their respectable middle class parents who would have never supported them if they had wanted to study art. Heckel attended the Dresden Polytechnic Institute for only eighteen months, after which time he accepted a job as a draughtsman at Wilhem Kreis's architectural studio, where he worked until July 1907, when he resigned to become a full-time artist. While there however, he was able to use the position for the benefit of Die Brücke. When the firm was asked to design an exhibition room for the lamp manufacturer Max Seifert, Heckel was able to persuade the industrialist that it was worthwhile giving wall space and displays to the Brücke for an exhibition in 1906.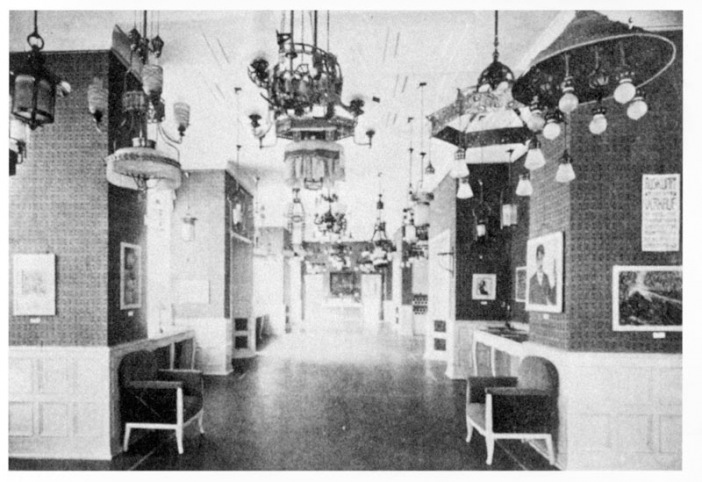 It is worthwhile to note that with the exception of one favorable review by Paul Fetcher in the leading Dresden newspaper Dresdner Neueste Nachrichten, the exhibition at the lamp factory was considered to be a flop. In addition, Heckel's poster, no longer extant, had been barred from public display by the Dresden police.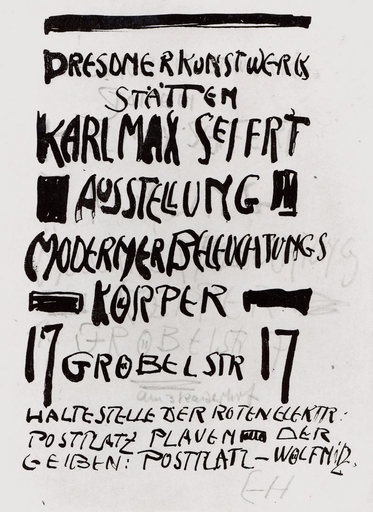 As a member of Die Brücke, Heckel often filled the role of business manager, which allowed the collective to network with other upcoming artists at the time, such as the Munich-based Franz Marc. This subsequently led to greater publicity for the collective, such as their mention in the almanac of Franz Marc's own artistic coalition, the Blaue Reiter.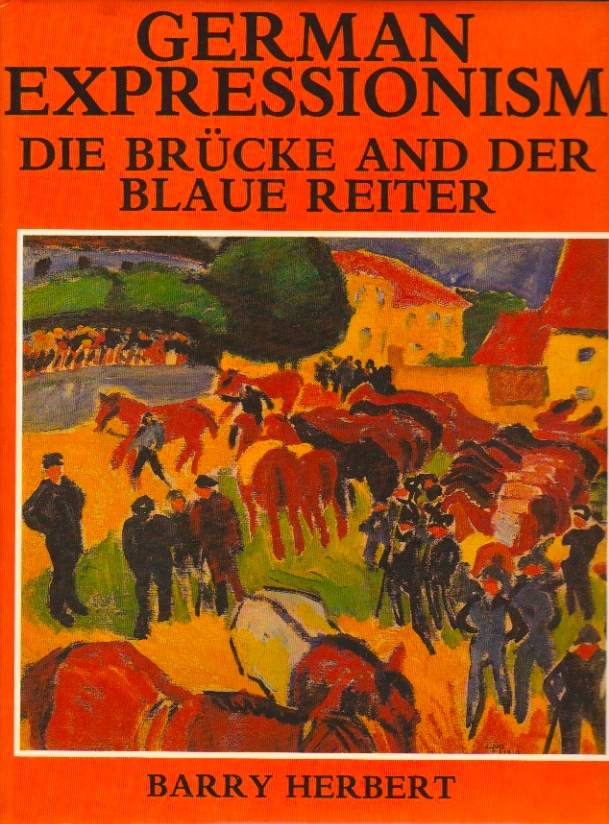 In 1907 the Die Brücke had another exhibition in Löbtau, devoted exclusively to graphics and including a group of woodcuts by Wassily Kandinsky. Unfortunately, despite Kandinsky's participation, the group once again failed to strike a chord with the public.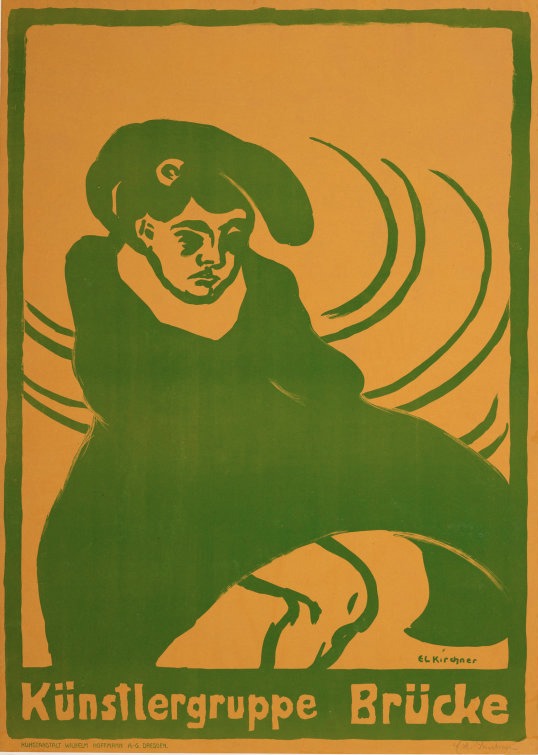 However, much more noteworthy and ironically also notorious, were the next three annual shows by the Die Brücke, this time held in the fashionable Emil Richter Gallery. In large, silent rooms, expensively furnished and smothered with lush carpets, the group's unconventional paintings and prints struck a foreseeably strident chord, amongst them notably a nude poster of a woman that ruffled many a complacent Dresdener, and again the police were summoned.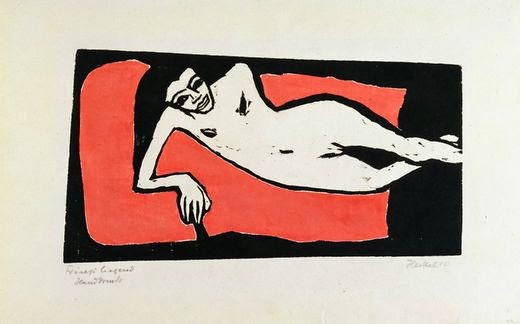 Heckel and other members of Die Brücke greatly admired the work of Edvard Munch, and aimed to make a "bridge" between traditional neo-romantic German painting and modern expressionist painting. The four founding members made much use of the print as a cheap and quick medium with which to produce affordable art.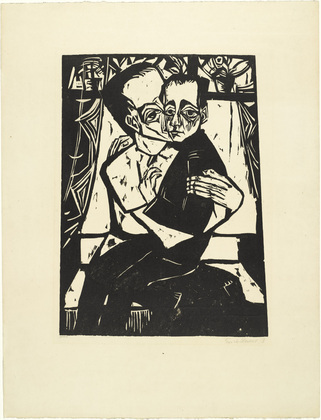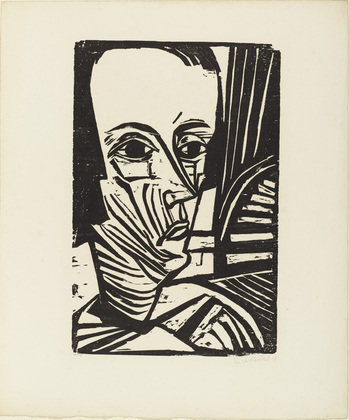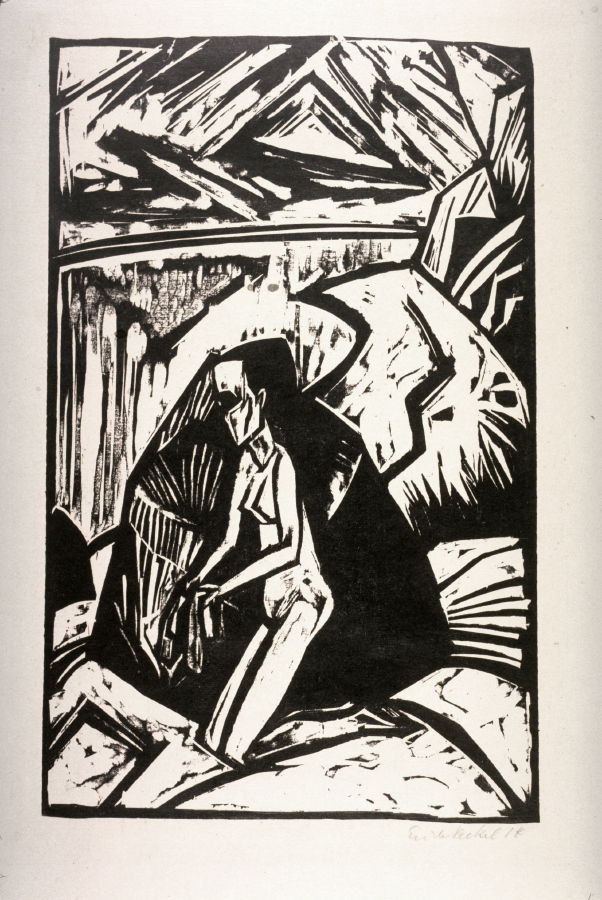 As the beauty of African art was introduced to the world in the early 20th century, inspiring the likes of Picasso and Matisse, it also served as an inspiration to the members of the Die Brücke. It was Heckel's brother who introduced the group to African sculpture. It was through this style that they found a source of strength to propel their own works forward in a new, less traditional and much more liberated way.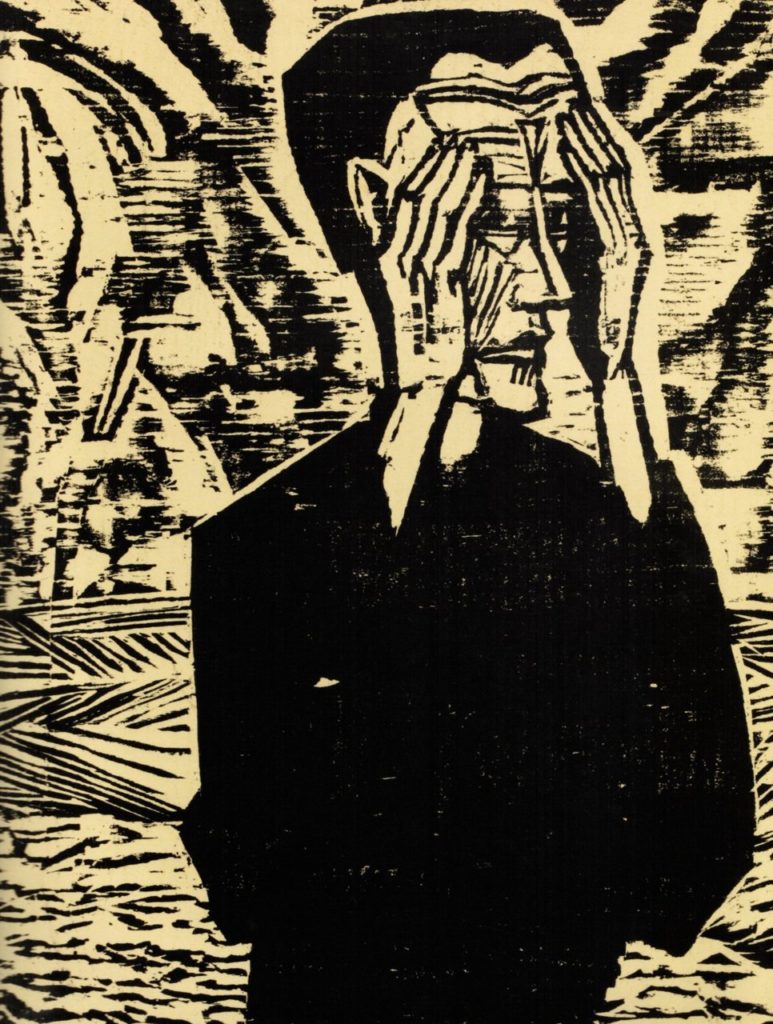 In December 1911, Erich Heckel moved from Dresden to Berlin, and Die Brücke was dissolved in 1913. He was classified as unfit for active service during the First World War, but volunteered to serve in an ambulance unit stationed in Belgium. Despite these commitments, he managed to continue to produce work throughout the war.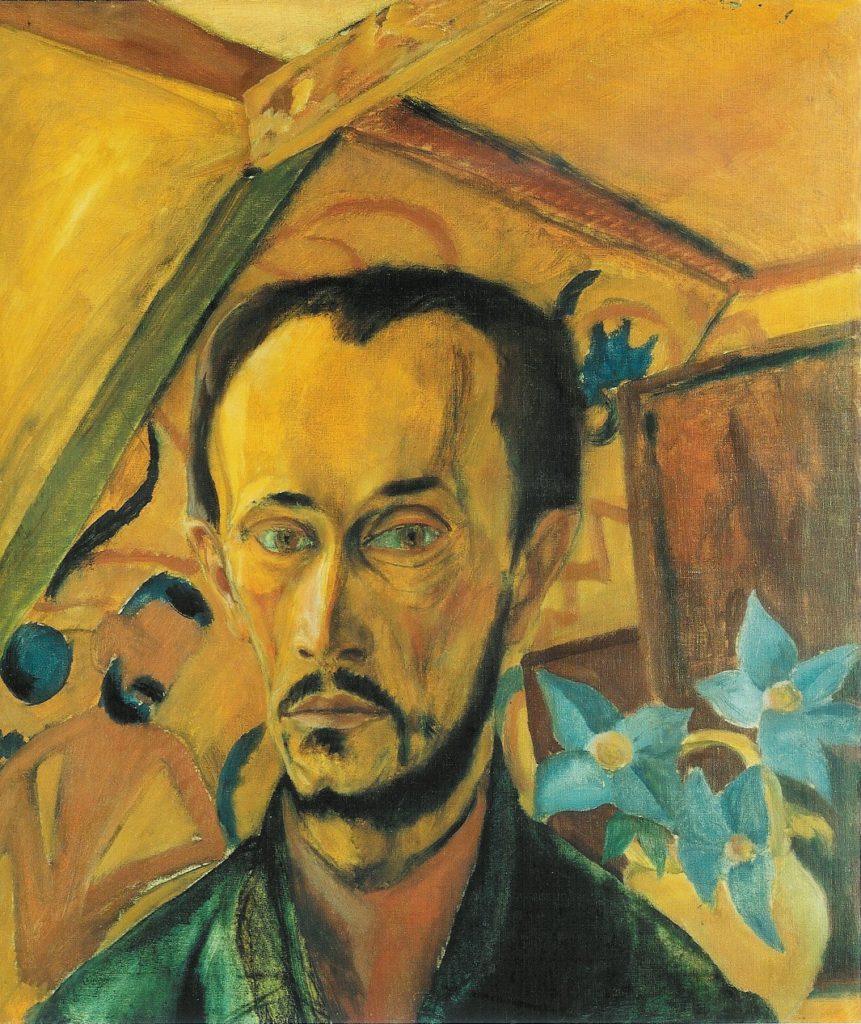 By 1937, Heckel's work had come under the severe scrutiny. Germany's place as one of the world leaders of free-thought and expression had been usurped by the rise of fascism in that county. From 1920, the movement later to be known as the The Nazi Party, had emerged from the German nationalist, racist and populist paramilitary culture. Under the guise of patriotism and using fear as a weapon (focused on racism, or fear "of people different from you"),  this group gained immense power through the democratic process. Proving to be quite effective in certain countries today, this kind of mental manipulation of a population then also served as a powerful tool. The Nazi Party was able to gain the majority in the Reichstag (Germany's equivalent of England's Parliment, or U.S. Congress), and then proceed to reforge the police department into a military force, develop powerful propaganda, censor journalism, have political opponents arrested on trumped up charges, and so on. Under the banner of "National Exceptionalism," the end result of this party's assumption of power, and its leader's guidance, is one that though nearly everyone on the planet is aware of, it appears in 2016 that not all have learned from.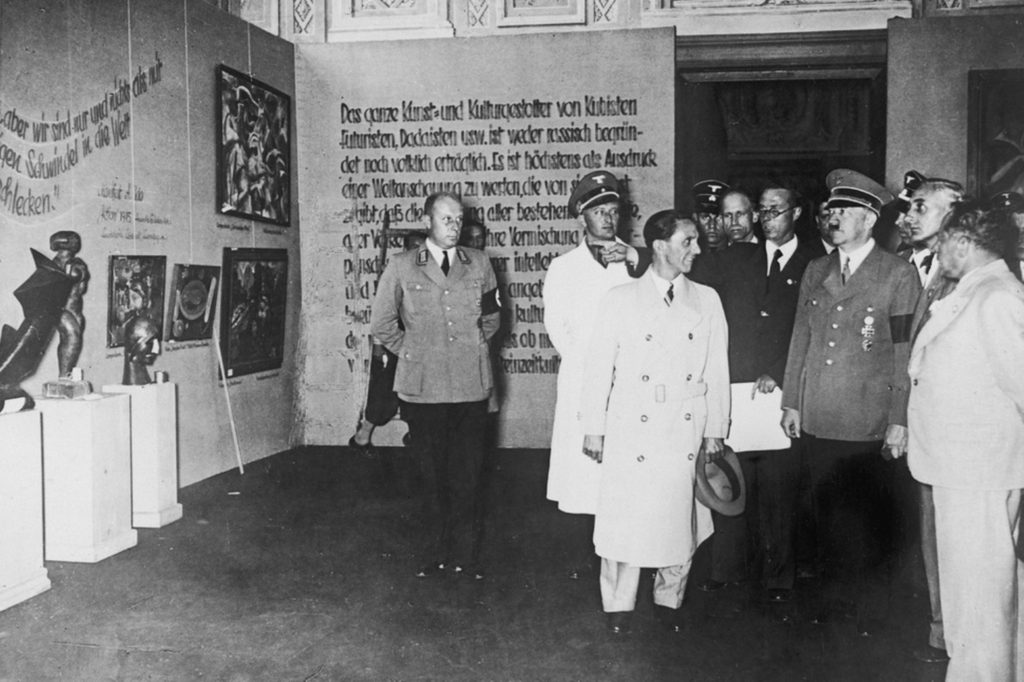 The Nazi party asserted its power over the art world and by 1937, had declared Heckel's work degenerate and forbade him to show his work in public, and more than 700 items of his art were confiscated from German museums. "Degenerate art" (German: Entartete Kunst) was a term used to describe virtually all modern art. Such art was banned on the grounds that it was un-German, Jewish, or Communist in nature, and those identified as degenerate artists were subjected to sanctions, interrogation, and at times, even arrest. The artists deemed "degenerate," were being dismissed from teaching positions, forbidden to exhibit, sell, or at times even create their art. By 1944 all of Heckel's woodcut blocks and print plates had been destroyed, as had the works of countless other artists, including Die Brücke co-founder Ernst Ludwig Kirschner, who committed suicide in 1938.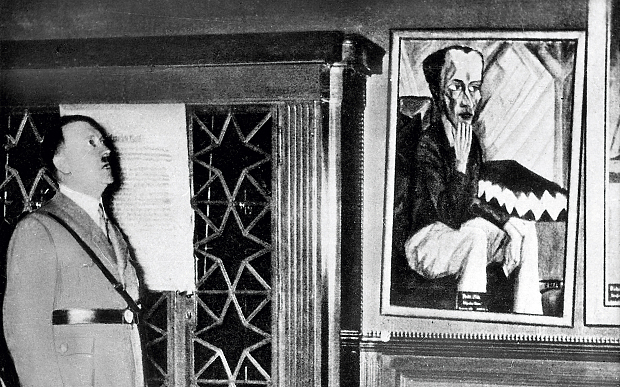 After World War II Heckel lived at Gaienhofen near Lake Constance, teaching at the Karlsruhe Academy until 1955.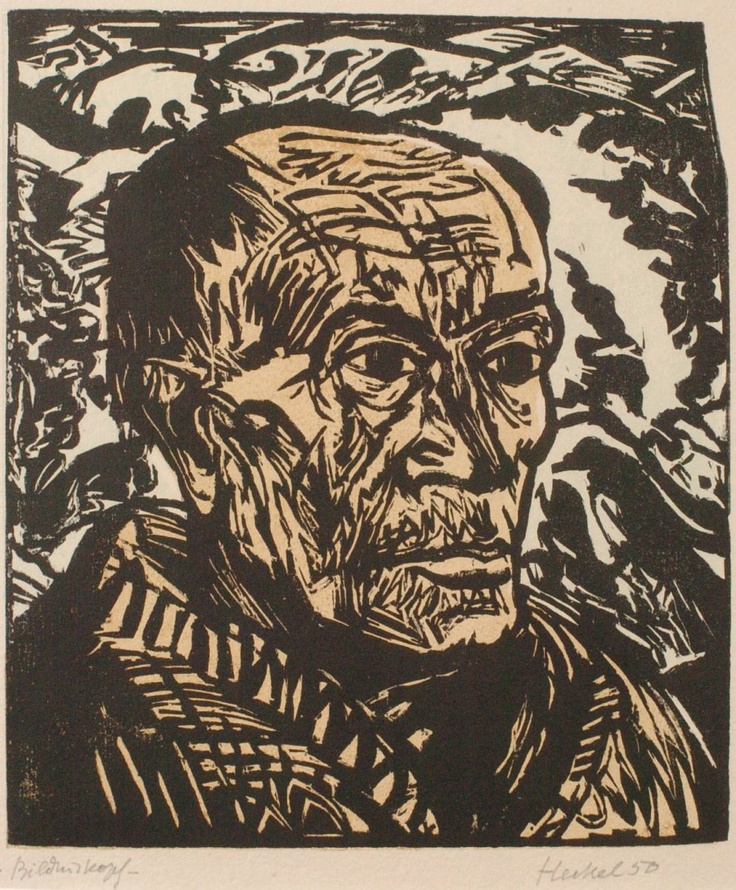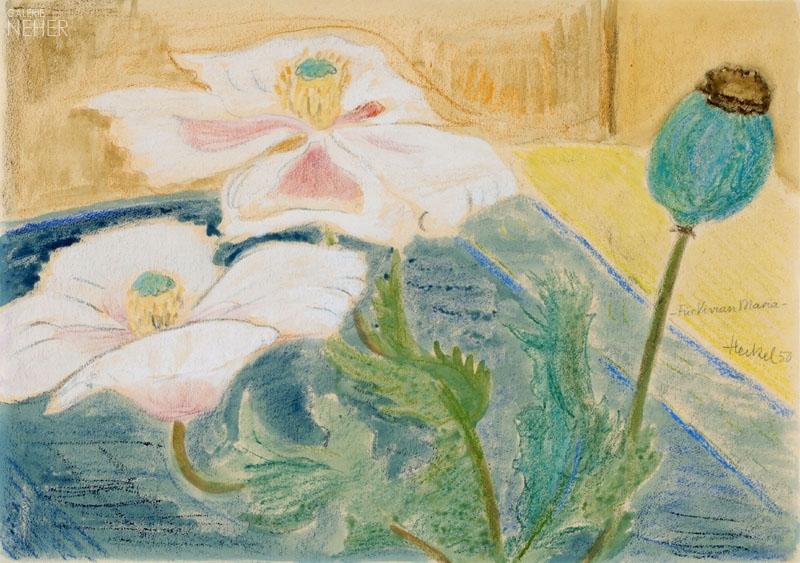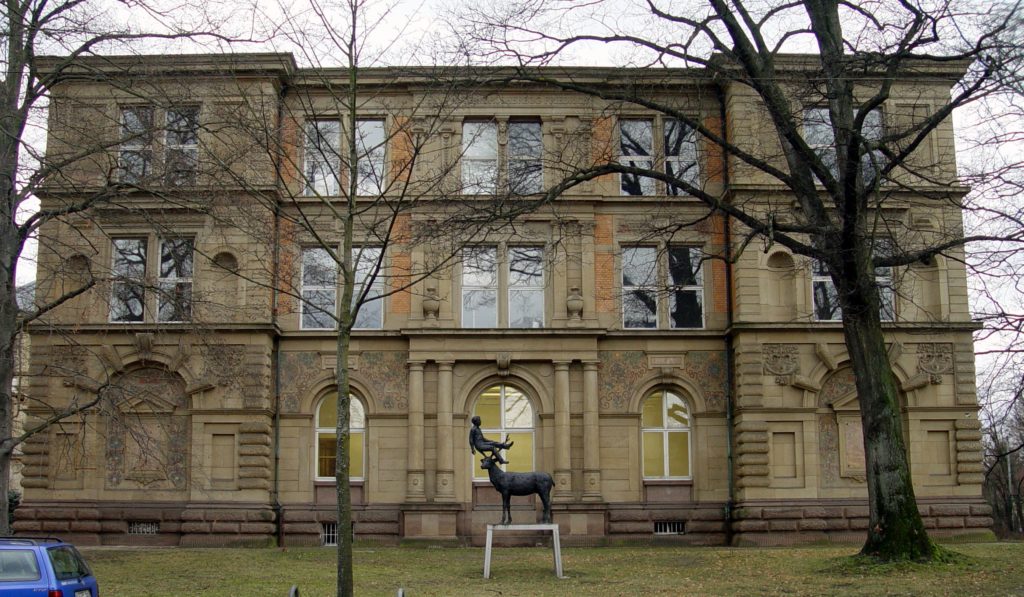 He continued painting until his death of unspecified causes at Radolfzell in 1970. He was buried at the cemetery in the village of Hemmenhofen am Untersee. As is customary in Germany, after twenty years his marker was removed and the grave was used for a new burial.  A plaque was erected at the cemetery as a permanent memorial.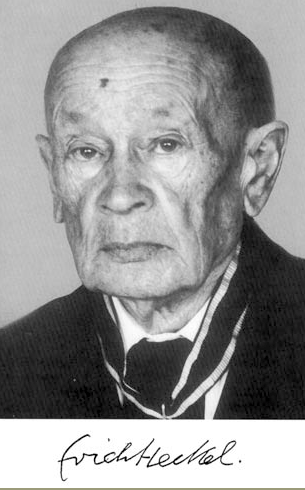 Afterword:
In 2000, Heckel's Dangaster Dorflandschaft (Dangast village landscape) (1909) was sold for £1.21 million at Sotheby's in London.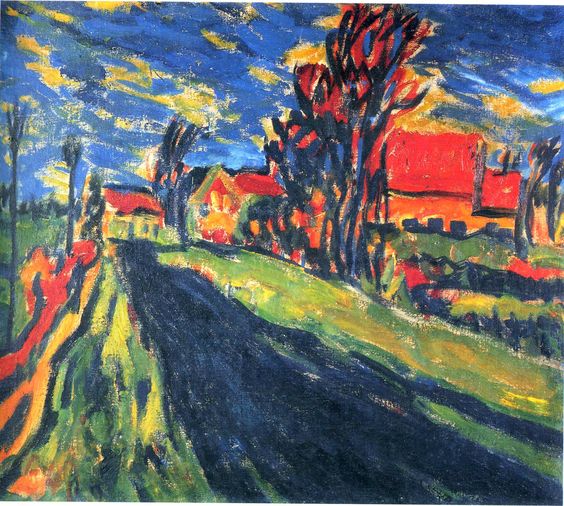 The brilliant artist and art collector David Bowie, was an avid collector of works from Die Brücke, and the cover for his album "Heroes" was inspired from Heckel's painting Roquairol (1917).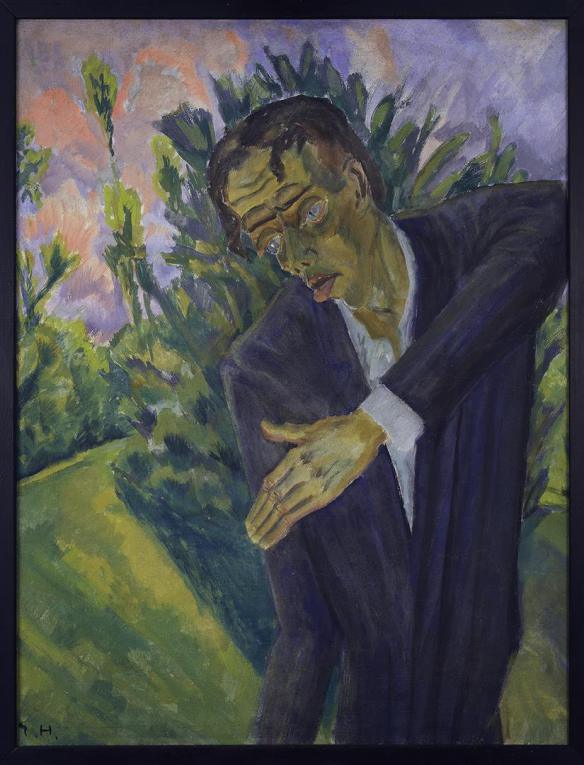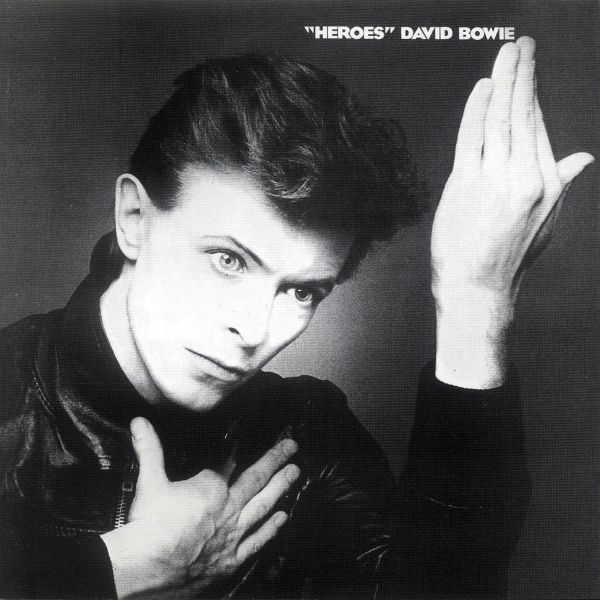 ---
Edited from:
---
TML Arts aims for accuracy in content and functionality in posts.
Click the button below to let us know about typos, incorrect information, broken links, erroneous attribution,
or additional relative information.
---
---
---
---