Today's Artist Birthday: Edward Weston (March 24, 1886 – January 1, 1958), photographer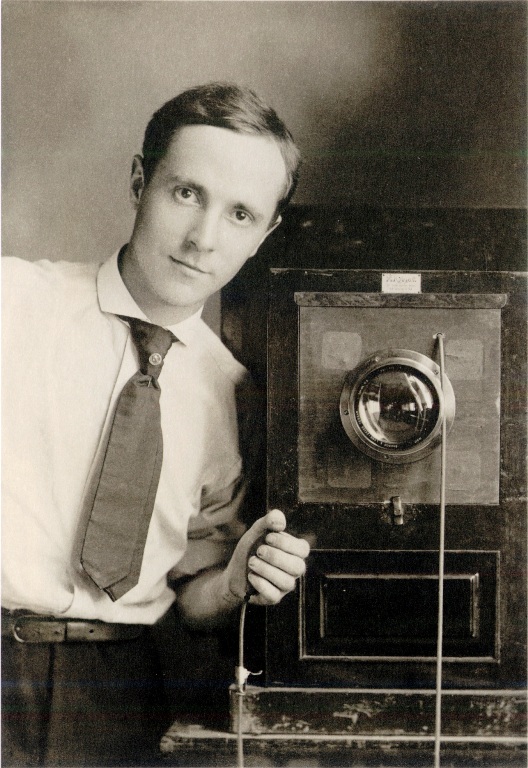 Edward Henry Weston was a 20th-century American photographer. He has been called "one of the most innovative and influential American photographers…" and "one of the masters of 20th century photography." Over the course of his 40-year career Weston photographed an increasingly expansive set of subjects, including landscapes, still lifes, nudes, portraits, genre scenes and even whimsical parodies.

Weston was born in Highland Park, Illinois, the second child and only son of Edward Burbank Weston, an obstetrician, and Alice Jeanette Brett, a Shakespearean actress. His mother died when he was five years old and he was raised mostly by his sister Mary, whom he called "May" or "Mazie". She was nine years older than he, and they developed a very close bond that was one of the few steady relationships in Weston's life.

His father remarried when he was nine, but neither Weston nor his sister got along with their new stepmother and stepbrother. After May was married and left their home in 1897, Weston's father devoted most of his time to his new wife and her son. Weston was left on his own much of the time; he stopped going to school and withdrew into his own room in their large home.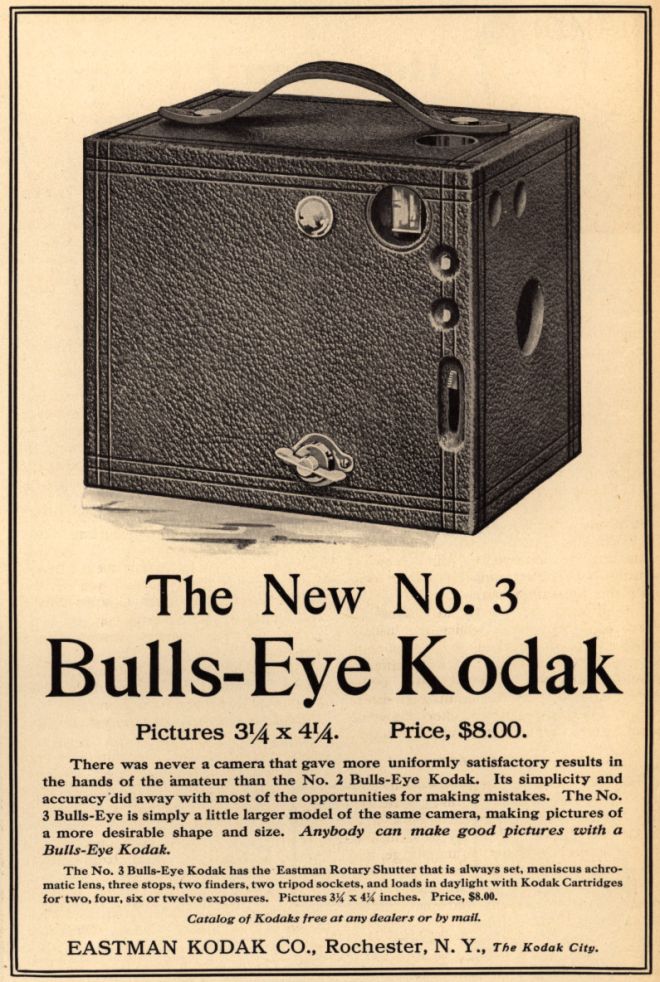 For his 16th birthday, Weston's father gave him his first camera, a Kodak Bull's-Eye #2, which was a simple box camera. It sparked his interest in photography, enough to lead him to purchase a used 5 × 7 inch view camera. He began photographing in Chicago parks and a farm owned by his aunt, and developed his own film and prints. Later he would remember that even at that early age his work showed strong artistic merit. He said, "I feel that my earliest work of 1903 ‒ though immature ‒ is related more closely, both with technique and composition, to my latest work than are several of my photographs dating from 1913–1920, a period in which I was trying to be artistic."
By 1906 he felt confident enough of his photography that he submitted his work to the magazine Camera and Darkroom, and in the April issue of that year, they published a full-page reproduction of his picture Spring, Chicago. This is the first known publication of any of his photographs.
In 1907 he enrolled in the Illinois School of Photography and finished the nine-month course in six months. The school refused to give him a diploma unless he paid for the full nine months; Weston refused and instead moved back to California in the spring of 1908. Working in various studios in the Los Angeles area, Weston was to not only able to add to his repertoire of photographic skills, but he also acquired some business savvy.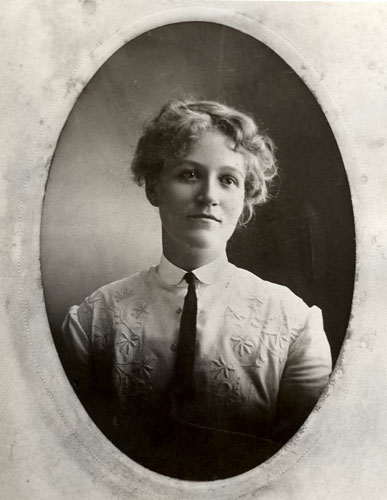 Sometime in the summer of 1908 Weston was introduced to his sister's best friend, Flora May Chandler. She was a grade-school teacher and seven years older than Weston. Chandler had also inherited some money when her father died, and although she was not as wealthy as her cousins, according to Weston biographer Amy Conger, "Weston recognized that she had enough money to allow him to start working full-time as a photographer."
On January 30, 1909, Weston and Chandler married in a simple ceremony.
In 1911 Weston opened his own business, called "The Little Studio", in Tropico. His sister later asked him why he opened his studio in Tropico rather than in the nearby metropolis of Los Angeles, and he replied "Sis, I'm going to make my name so famous that it won't matter where I live."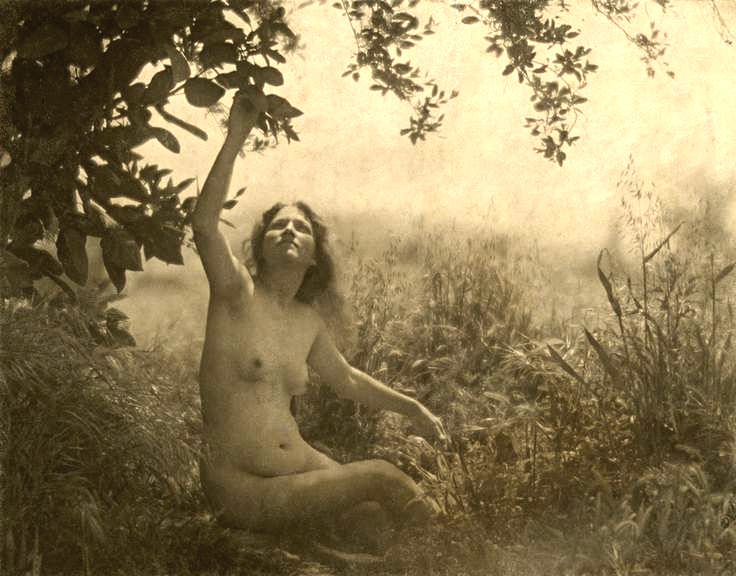 For the next decade, Weston was to change dramatically, both personally and artistically. His marriage, more or less of convenience to his wife Flora, produced four sons but little else in the way of inspiration for Weston. He was to take rather passionately to the growing bohemian culture in Los Angeles in the early 20th century, introduced to him by photographer, model and muse Margrethe Mather. She was very outgoing, artistic in a flamboyant way, and Weston found her permissive sexual morals irresistible and her photographic vision intriguing. She was followed by lover and muse Tina Modotti, who became his primary nude model for several years. The 1920's were for Weston, a time of exploration in all things.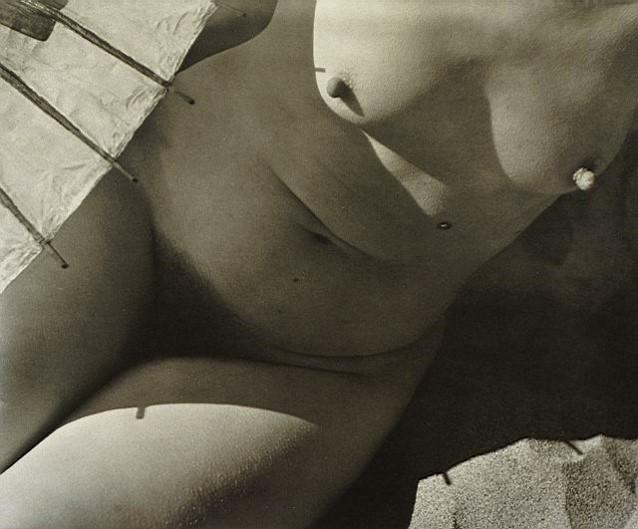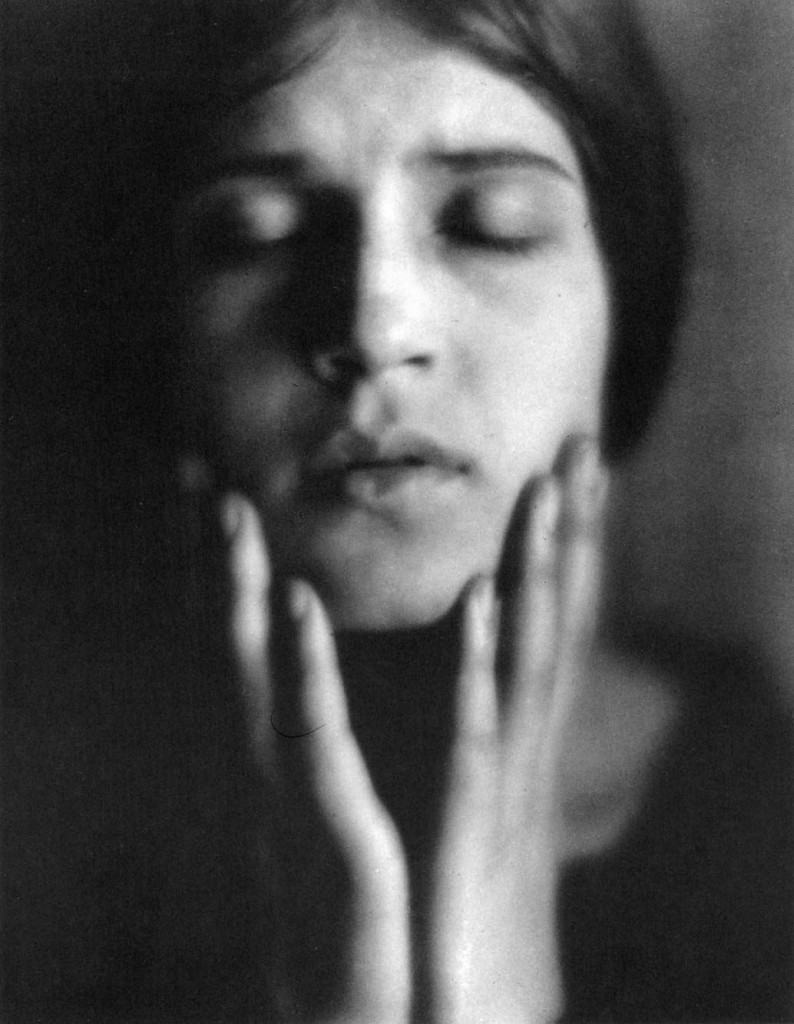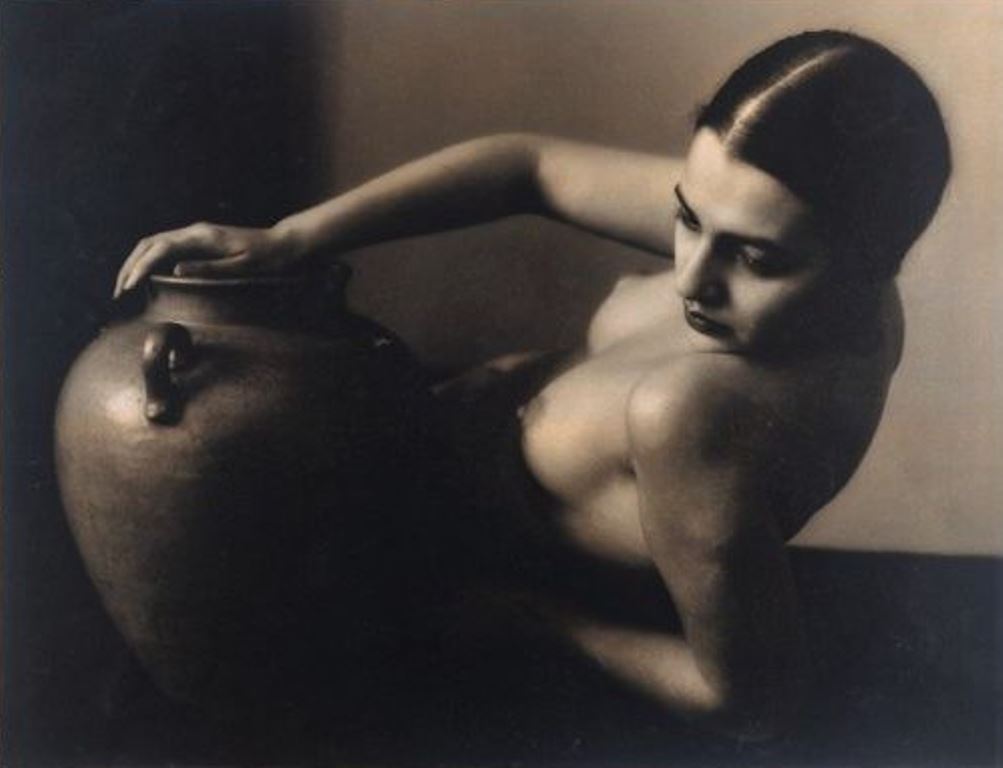 Although he was succeeding professionally his personal life was very complex. For most of their marriage, Flora was able to take care of their children because of an inheritance from her parents. However, the Wall Street Crash of 1929 had wiped out most of her savings, and Weston felt increased pressure to help provide more for her and his sons. He described this time as "the most trying economic period of my life."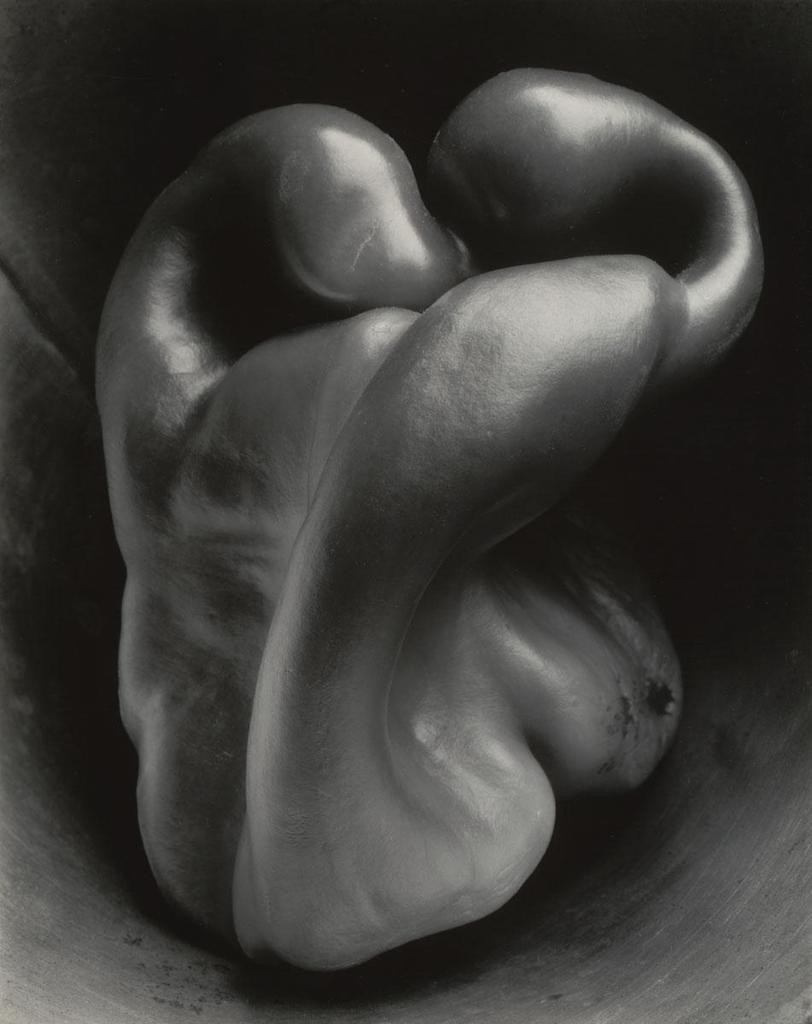 Though 1930's saw the end of his relationship with Modotti and many beginnings and ends with various lovers, it was also a decade of continued artistic success for Weston. He joined a small group of like-minded photographers in the San Francisco area, led by Van Dyke and Ansel Adams, who began informally meeting to discuss their common interest and aesthetics. They named themselves Group f/64, and in November, 1932, an exhibition of 80 of their prints was a critical success.
In January, 1935 he had met the woman that was to become very important to him, Charis Wilson. Soon after, he began taking a new series of nudes with Wilson as the model, with one of the first photographs he took of her, on the balcony of their home, became one of his most published images (Nude (Charis, Santa Monica)) becoming one of his most iconic images.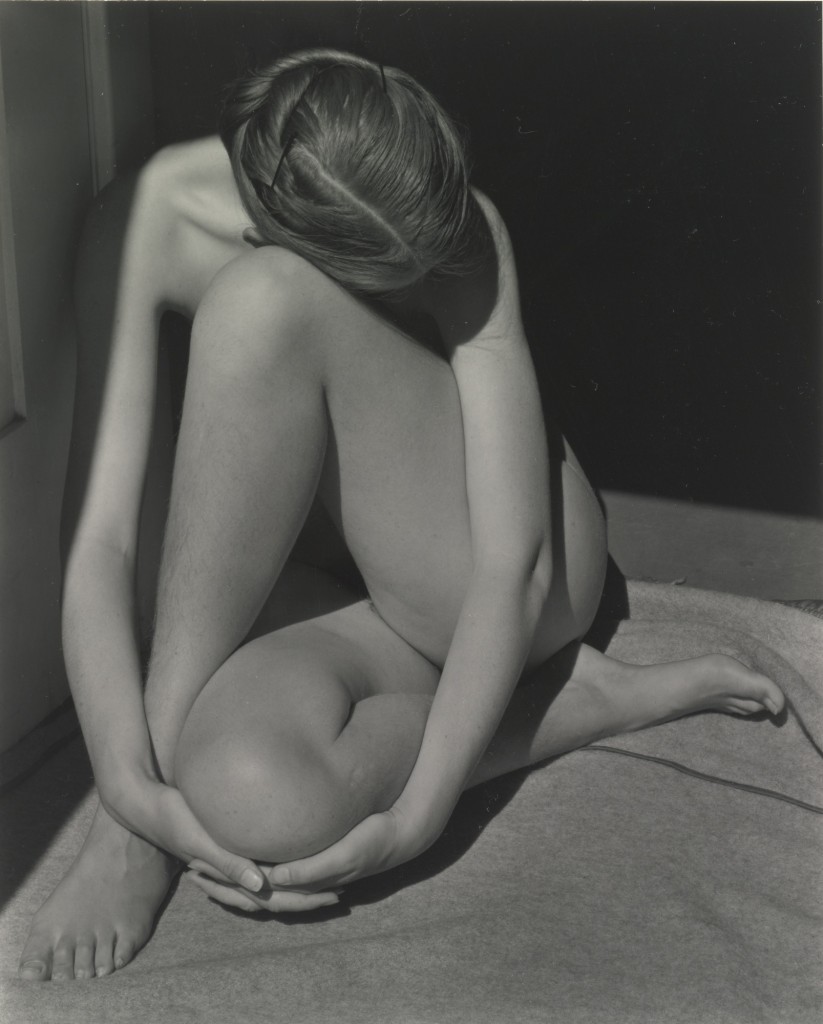 Although his recent work had received critical acclaim, he was not earning enough income from his artistic images to provide a steady income. Rather than going back to relying solely on portraiture, he started the "Edward Weston Print of the Month Club", offering selections of his photos for a monthly $5 subscription. Each month subscribers would receive a new print from Weston, with a limited edition of 40 copies of each print. Although he created these prints with the same high standards that he did for his exhibition prints, it is thought that he never had more than eleven subscribers.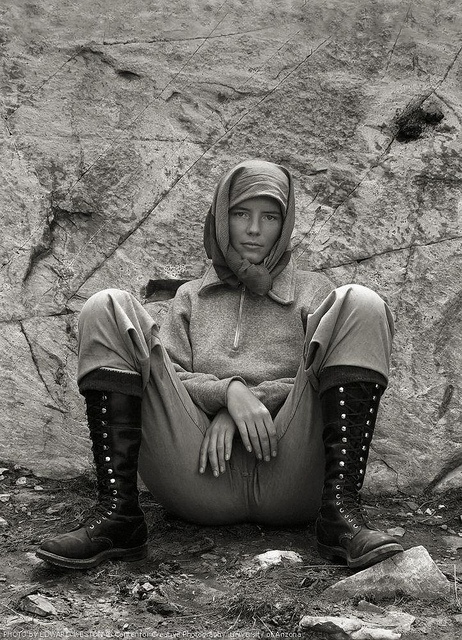 In 1937, Weston was awarded a Guggenheim grant, the first ever given to a photographer. The award was $2,000 for one year, a significant amount of money at that time. He purchased a car and he and Wilson took to the road, and photographing whatever he wanted. Over the next twelve months they covered 16,697 miles according to Wilson's detailed log. Weston made 1,260 negatives during the trip. The freedom of this trip with the "love of his life," combined with all of his sons now reaching the age of adulthood, gave Weston the motivation to finally divorce his wife. They had been living apart for sixteen years.
In 1939, "Seeing California with Edward Weston" was published, with photographs by Weston and writing by Wilson. Finally relieved from the financial stresses of the past and inordinately happy with his work and his relationship, Weston married Wilson in a small ceremony on April 24.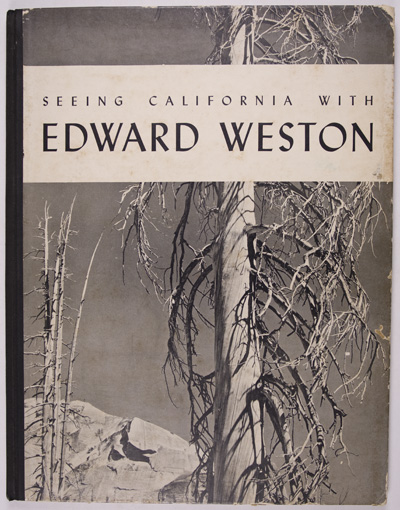 In 1940, just as the Guggenheim money was running out, Weston was invited to illustrate a new edition of Walt Whitman's Leaves of Grass. He would receive $1,000 for photographs and $500 travel expenses. Weston insisted on having artistic control of the images he would take and insisted that he would not be taking literal illustrations of Whitman's text. On May 28 he and Wilson began a trip that would cover 20,000 miles through 24 states; he took between 700 and 800 8×10 negatives as well as dozens of Graflex portraits.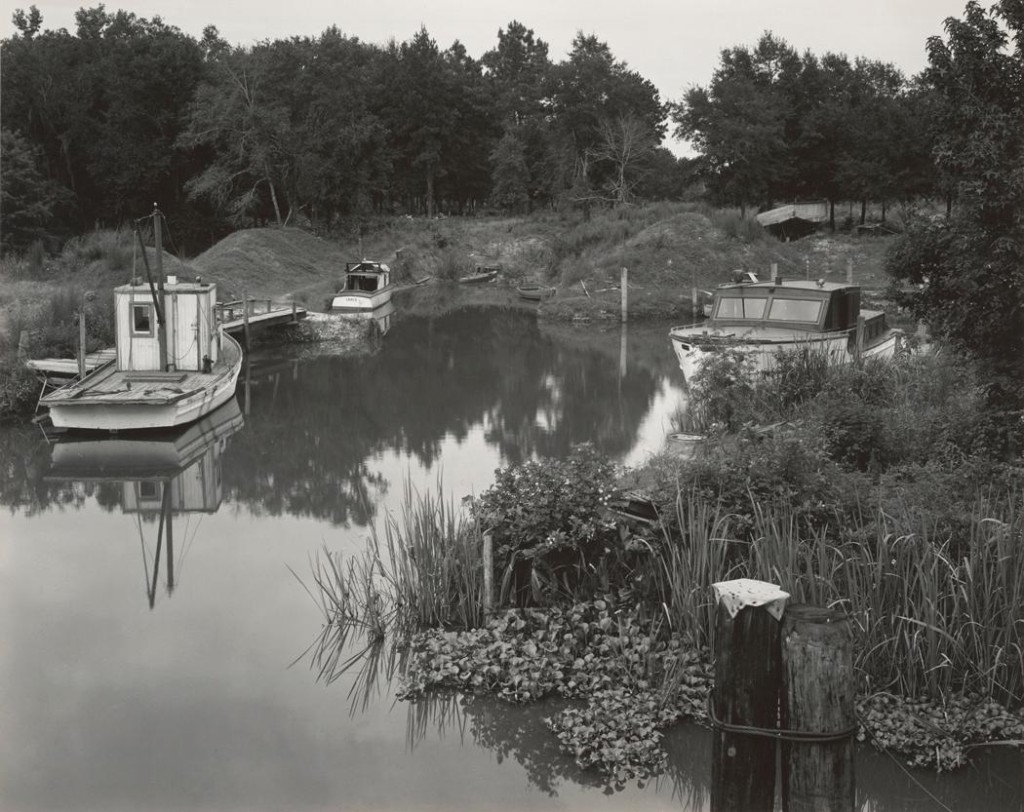 The year 1945 marked the beginning of significant changes for Weston. He began to experience the first symptoms of Parkinson's disease, a debilitating ailment that gradually stole his strength and his ability to photograph. He withdrew from Wilson, who at the same time began to become more involved in local politics and the Carmel cultural scene. A strength that originally brought them together – her lack of interest in becoming a photographer herself – eventually led to their break-up. She wrote, "My flight from Edward was also partly an escape from photography, which had taken up so much room in my life for so many years."
By 1948 Weston was was no longer physically able to use his large view camera. That year he took his last photographs, at Point Lobos. His final negative was an image he called, "Rocks and Pebbles, 1948". Although diminished in his capacity, Weston never stopped being a photographer. He worked to catalog his images and especially to oversee the publication and printing of his work.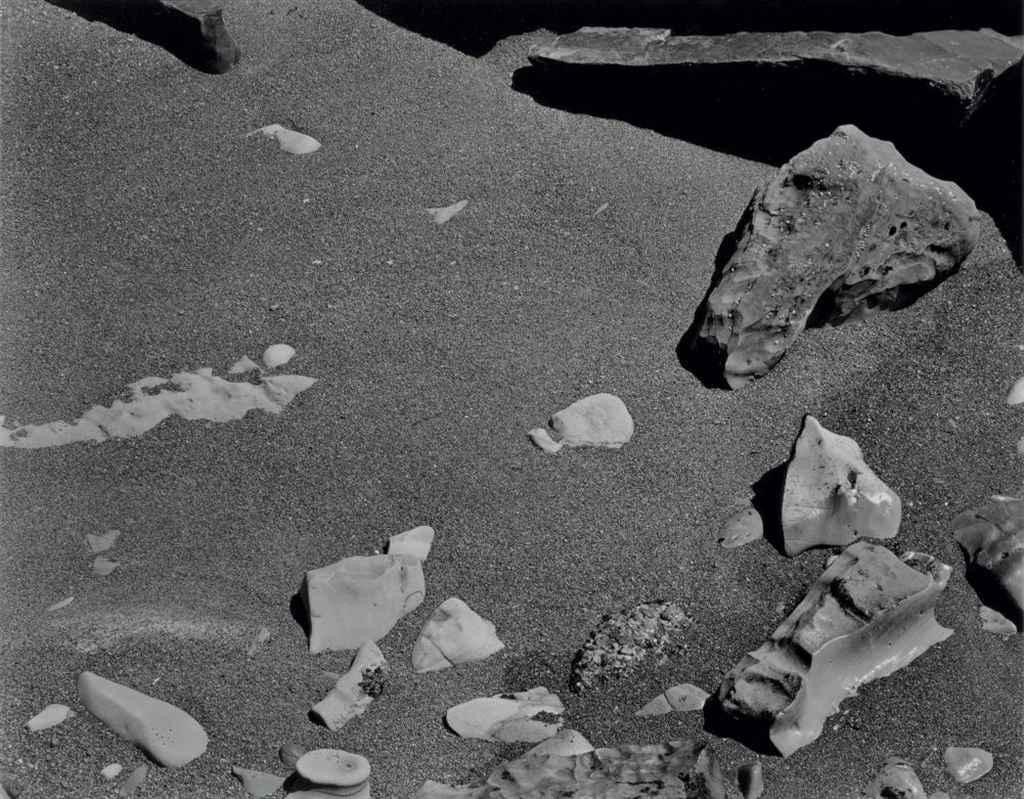 Weston died at his home on New Year's Day, 1958. His sons scattered his ashes into the Pacific Ocean at an area then known as Pebbly Beach on Point Lobos. Due to Weston's significant influence in the area, the beach was later renamed Weston Beach.
He had $300 in his bank account at the time of his death.
(Edited from: https://en.wikipedia.org/wiki/Edward_Weston)