Edward Burne-Jones: painter
Sir Edward Coley Burne-Jones, 1st Baronet ARA (1833–1898) was a British artist and designer closely associated with the later phase of the Pre-Raphaelite movement, who worked closely with William Morris on a wide range of decorative arts as a founding partner in Morris, Marshall, Faulkner & Co. Burne-Jones was closely involved in the rejuvenation of the tradition of stained glass art in Britain. His early paintings show the heavy inspiration of Dante Gabriel Rossetti, but by the 1860s Burne-Jones was discovering his own artistic "voice".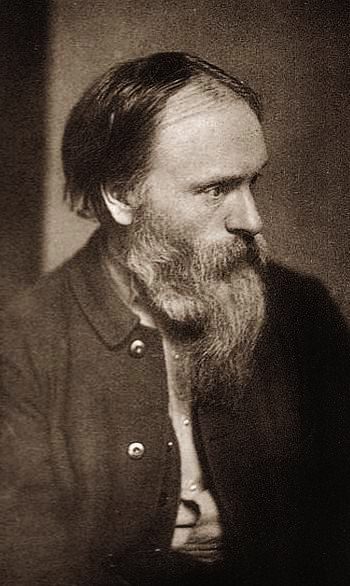 Edward Coley Burne Jones (the hyphen came later) was born in Birmingham, the son of a Welshman, Edward Richard Jones, a frame-maker at Bennetts Hill, where a blue plaque commemorates the painter's childhood. His mother Elizabeth Coley Jones died within six days of his birth, and he was raised by his grieving father and the family housekeeper, Ann Sampson. He attended Birmingham's King Edward VI grammar school from 1844 and the Birmingham School of Art from 1848 to 1852, before studying theology at Exeter College, Oxford.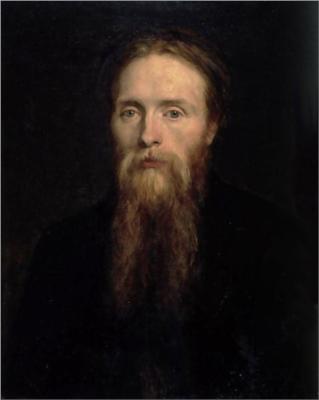 At Oxford he became a friend of William Morris as a consequence of a mutual interest in poetry. The two Exeter undergraduates, together with a small group of Jones' friends from Birmingham known as "The Birmingham Set," speedily formed a very close and intimate society, which they called "The Brotherhood". The members of the Brotherhood read John Ruskin and Tennyson, visited churches, and worshipped the Middle Ages. At this time Burne-Jones discovered Thomas Malory's Le Morte d'Arthur which was to be so influential in his life. At that time neither Burne-Jones nor Morris knew Rossetti personally, but both were much influenced by his works, and finally met him by recruiting him as a contributor to their Oxford and Cambridge Magazine which Morris founded in 1856 to promote their ideas.
%
|
%
|
%
|
%
|
%
|
%
|
%
|
%
|
%
|
%
|
%
|
%