Edgar Fernhout:
Edgar Fernhout (1912 -1974 ) was a Dutch painter and educator.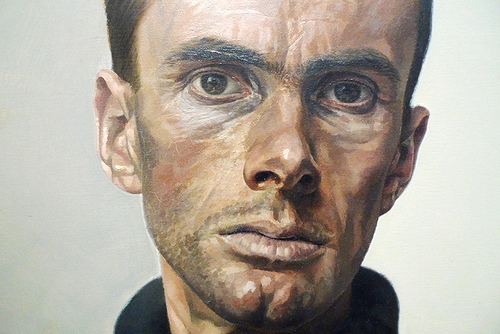 Edgar Richard John Fernhout was born in Bergen, in North Holland. His mother was the acclaimed artist Charley Toorop and his father was the philosopher Henk Fernhout. Like his mother and his grandfather Jan Toorop, Edgar became a painter.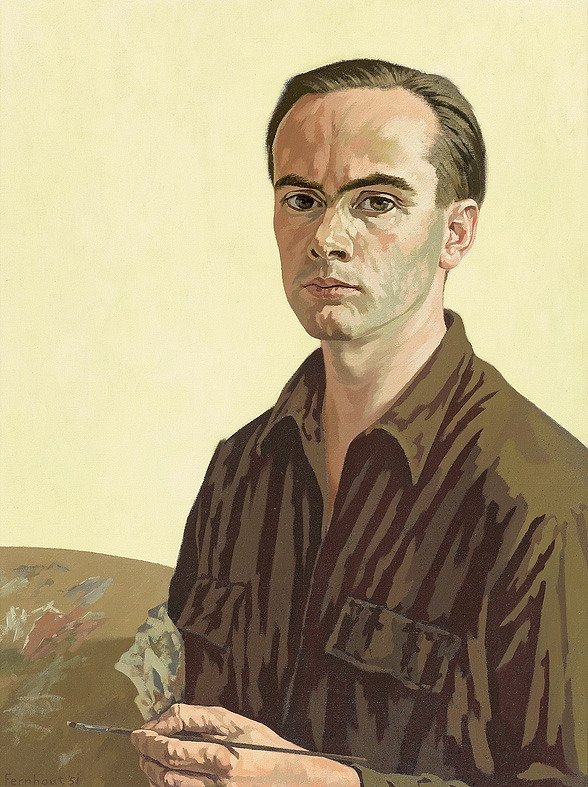 In 1937, the Hague gallery Nieuwenhuizen Segaar organized a special exhibition of the Toorop family. The show Three Generations, however, was finally made public in 1950.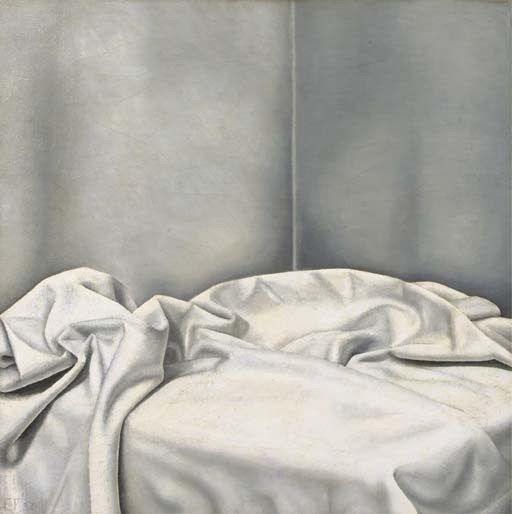 For many years, he was the instructor of alternative art education at Ateliers' 63, in Haarlem. His son Rik Fernhout also a became a painter, making painting a four generation tradition.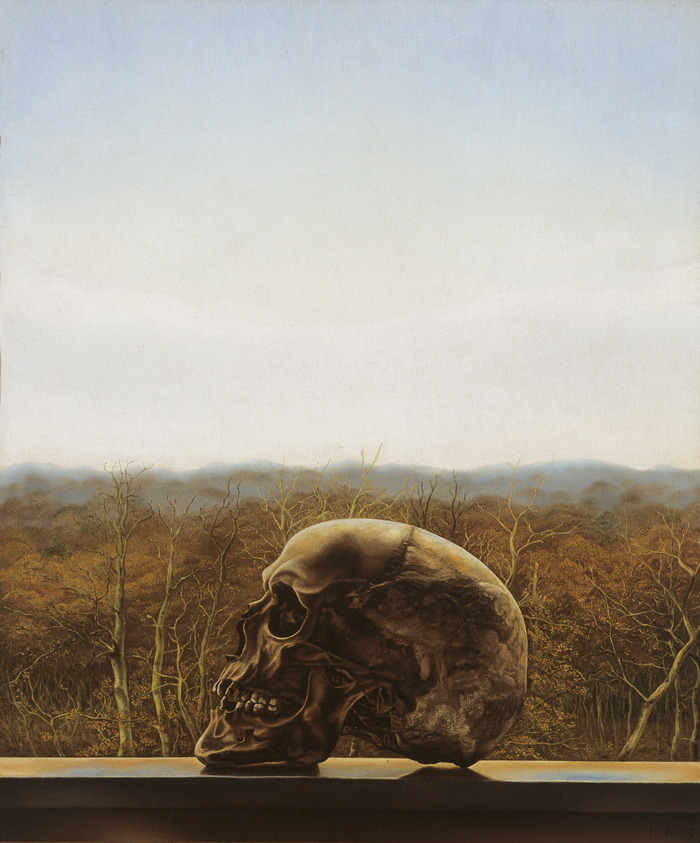 In his early period, Edgar Fernhout painted mostly still lifes and portraits. His style was initially influenced by his mother's realism, and he began to work more precisely in small sizes.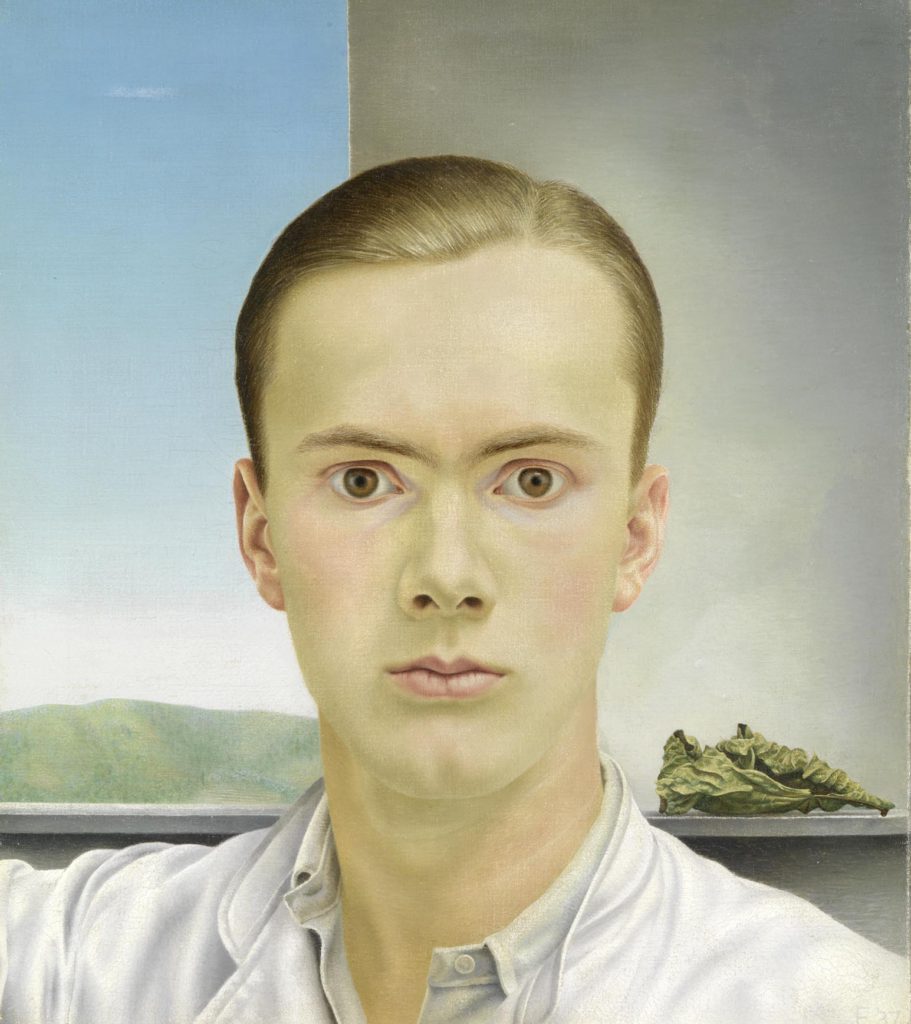 Fernhout lived in Italy with his wife for many years, absorbing the unique culture that is Italian art. He initially tended to magic realism, but through the influence of his mother, he returned to a precise realism.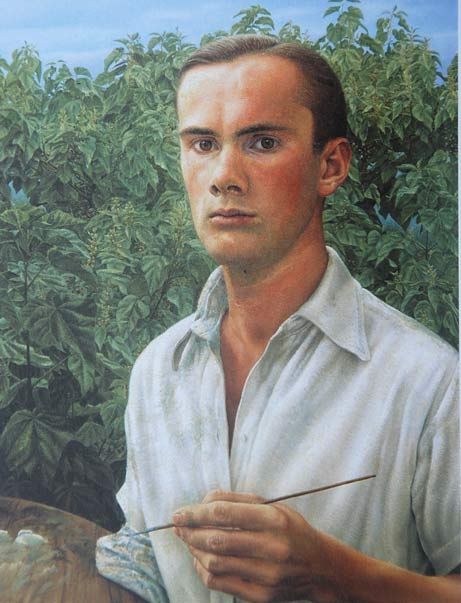 When Charley Toorop died he moved into his parents' house and began working in her former studio which had a generous view of the dunes. The sea, the beach and the dunes were a great influence on his work. After 1950 he began making abstracted works of still lifes with beach washed objects with soft, almost colorless tones.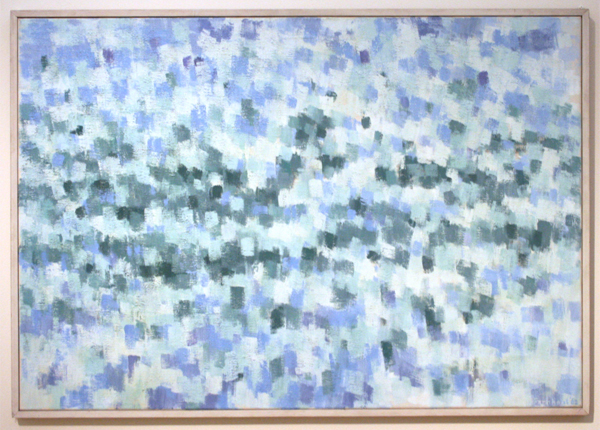 He became friends with the well known French painter Jean Bazaine who visited the area annually from 1956 to 1959, where the light and the space on the seashore gave inspiration to both men in their paintings. Bazaine had a great deal of influence on Fernhout, with Fernhout's abstracted beach paintings, often firmly established in the paint, developing pronounced horizontal structures.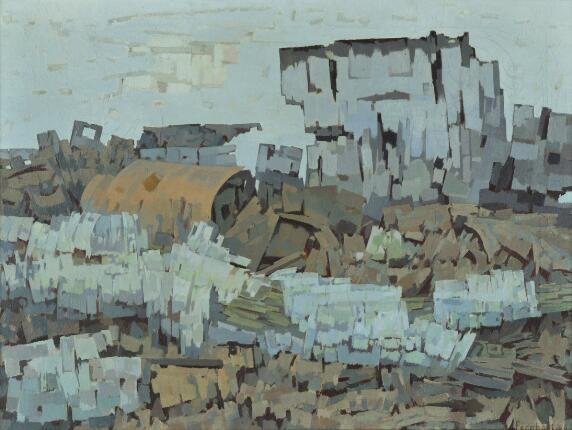 Later Fernhout gave special attention to the effect of light in the landscape, and he developed increasingly in the abstract direction of Piet Mondrian. He redefined his abstract paint compositions into the "atmosphere of the landscape," in which he also did numerous color experiments.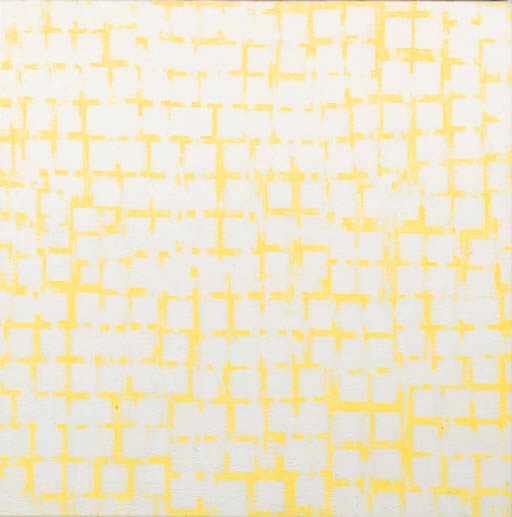 Fernhout died on November 4, 1974, in Bergen, Netherlands, at the age of 62.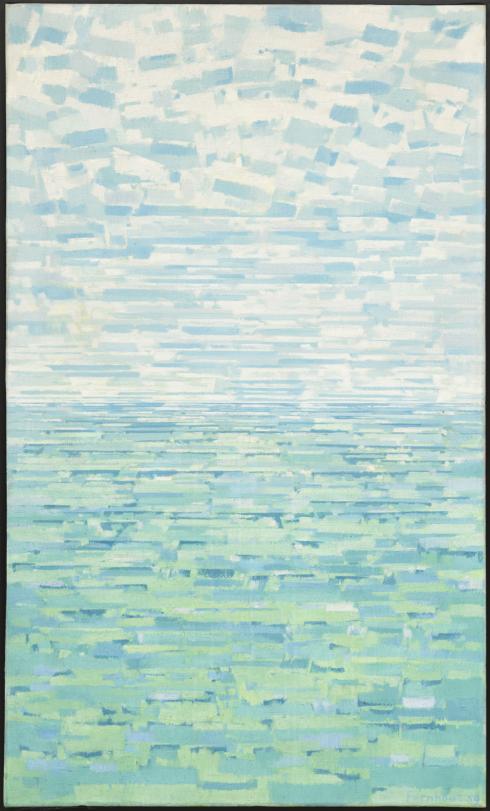 ---
Edited from:
https://nl.wikipedia.org/wiki/Edgar_Fernhout
---
TML Arts aims for accuracy in content and functionality in posts.
Click the button below to let us know about typos, incorrect information, broken links, erroneous attribution,
or additional relative information.
---
---
---
---