Today's Artist Birthday: Eadweard Muybridge (9 April 1830 – 8 May 1904), pioneer in photography and motion pictures
Edward Muybridge was an English photographer, important for his pioneering work in photographic studies of motion and early work in motion-picture projection. He was an extensive traveler and prolific inventor, whose adventures included an almost miraculous recovery from a severe brain injury, and being acquitted of murder after shooting his wife's lover at point blank range in front of witnesses.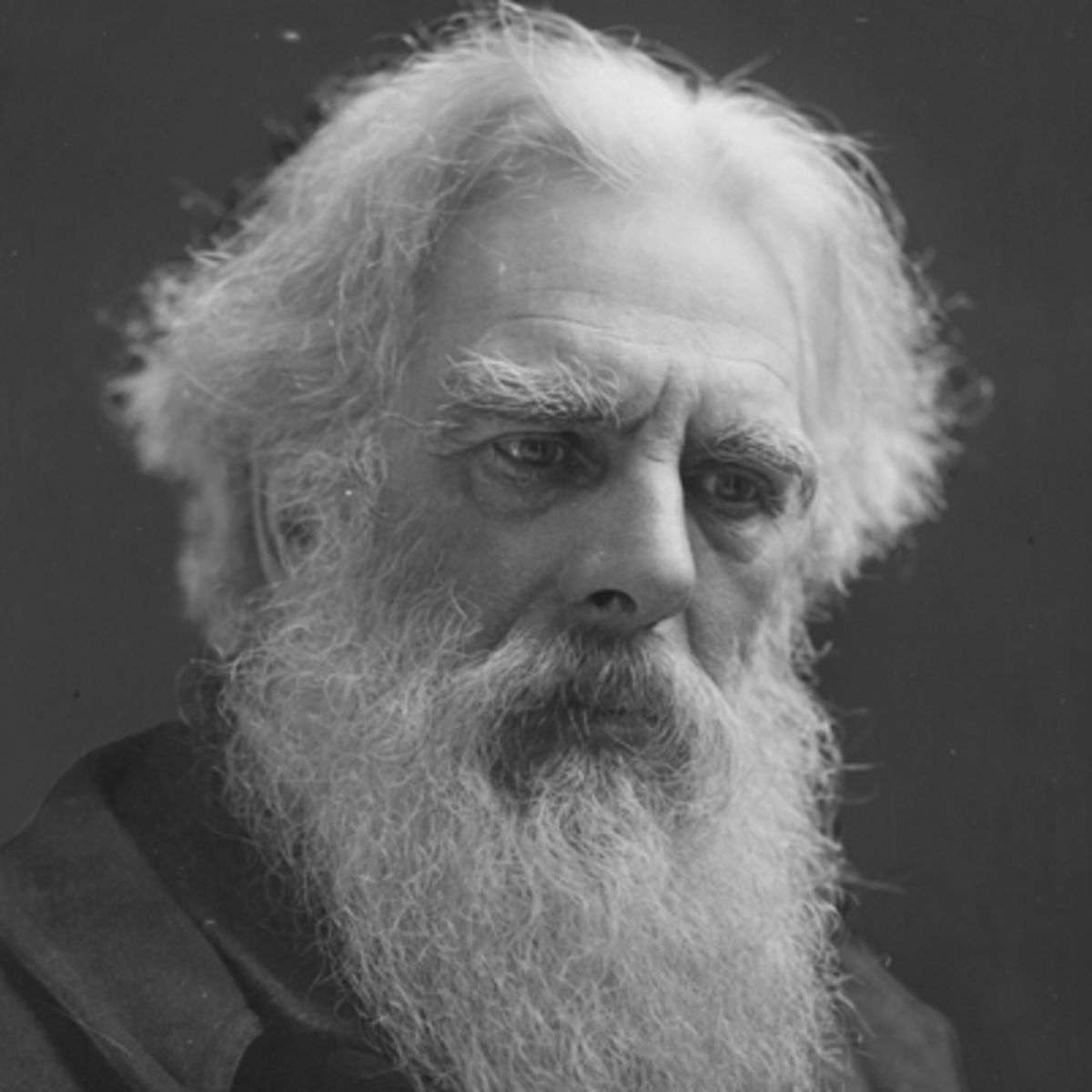 Muybridge was born in Kingston upon Thames, in the county of Surrey in England, on 9 April 1830 to John and Susan Muggeridge. He changed his name several times over the years, starting with "Muggridge," and then in 1855, in the United States, he used the surname "Muygridge". After he returned from Britain to the United States in 1867, he used the surname "Muybridge". While traveling on a photography expedition in the Spanish-speaking nations of Central America in 1875, the photographer even went so far as to advertise his works under the name "Eduardo Santiago Muybridge." After an 1882 trip to England, he changed the spelling of his first name to "Eadweard", the Old English form of his name. The spelling was probably derived from the spelling of King Edward's name as shown on the plinth of the Kingston coronation stone, which had been re-erected in the town in 1850 100 yards from Muybridge's childhood family home. He used "Eadweard Muybridge" for the rest of his career, but the spelling options continued after his death, with his gravestone carrying the incorrect "Eadweard Maybridge."
At age 20, he emigrated to America, first to New York, as a bookseller, and then to San Francisco. By 1860, he left his bookshop in care of his brother, and prepared to sail to England to buy more antiquarian books. However, Muybridge missed the boat and instead left San Francisco in July 1860 to travel by stagecoach over the southern route to Saint Louis, by rail to New York City, then by ship to England.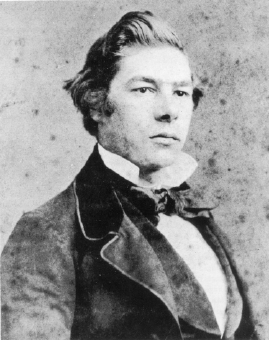 In central Texas, Muybridge suffered severe head injuries in a violent runaway stagecoach crash which injured every passenger on board, and killed one of them. Muybridge was bodily ejected from the vehicle, and hit his head on a rock or other hard object. He stayed three months in Arkansas, trying to recover from symptoms of double vision, confused thinking, impaired sense of taste and smell, and other problems. He next went to New York City, where he continued in treatment for nearly a year before being able to sail to England.
While recuperating in England, Muybridge took up the new field of professional photography sometime between 1861 and 1866. Muybridge later stated that he had changed his vocation at the suggestion of his physician. He learned the wet-plate collodion process in England, and may have been influenced by photographers like Julia Margaret Cameron. Also during this period, Muybridge secured at least two British patents for his inventions, including the design of a high speed electrical shutter and electro-timer, to be used alongside a battery of up to 24 cameras.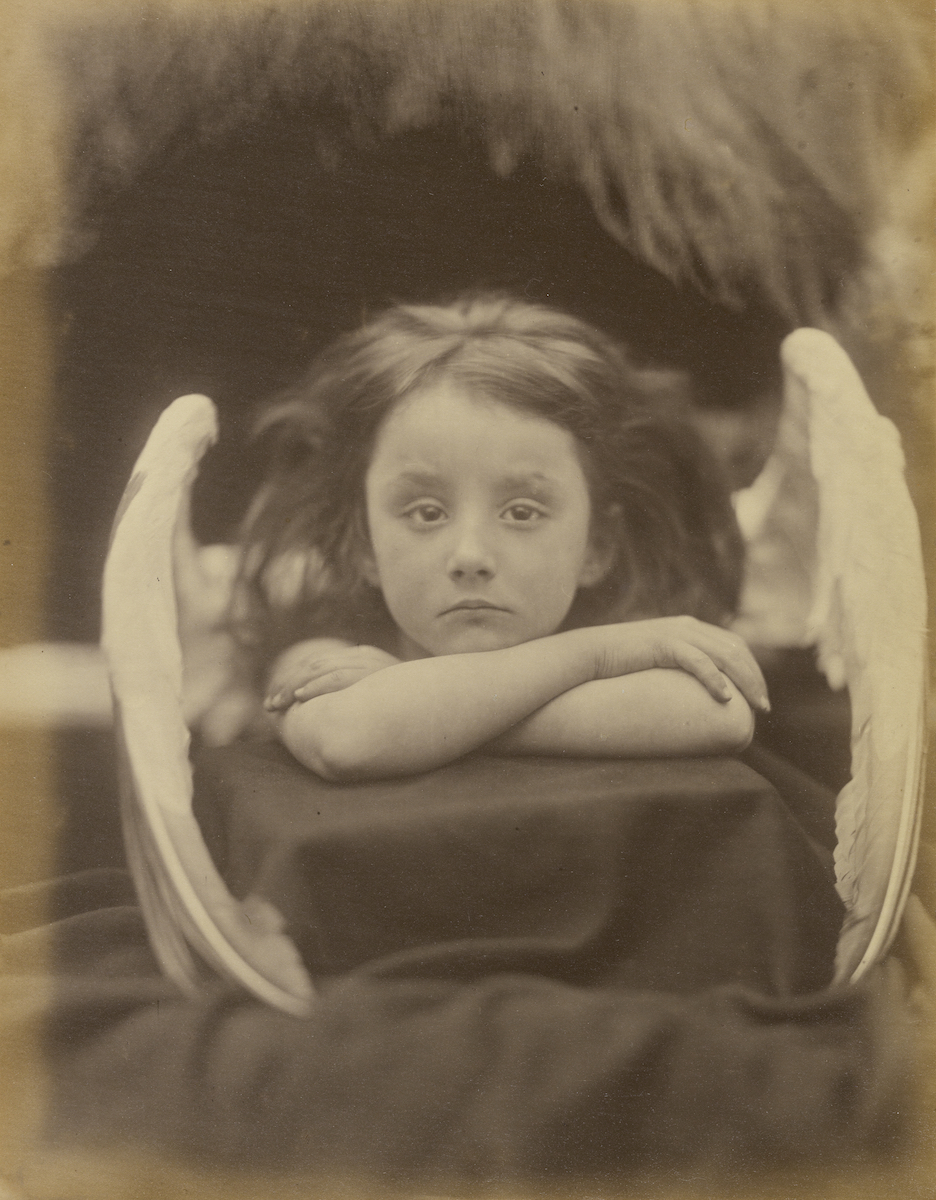 When Muybridge returned to San Francisco in 1867, it was as a professional photographer with highly proficient technical skills and an artist's eye. He became successful in photography focusing principally on landscape and architectural subjects. He converted a lightweight carriage into a portable darkroom to carry out his work. His business cards also advertised his services for portraiture. His stereographs, the popular format of the time, were sold by various galleries and in 1868 his large photographs of Yosemite Valley made him world famous.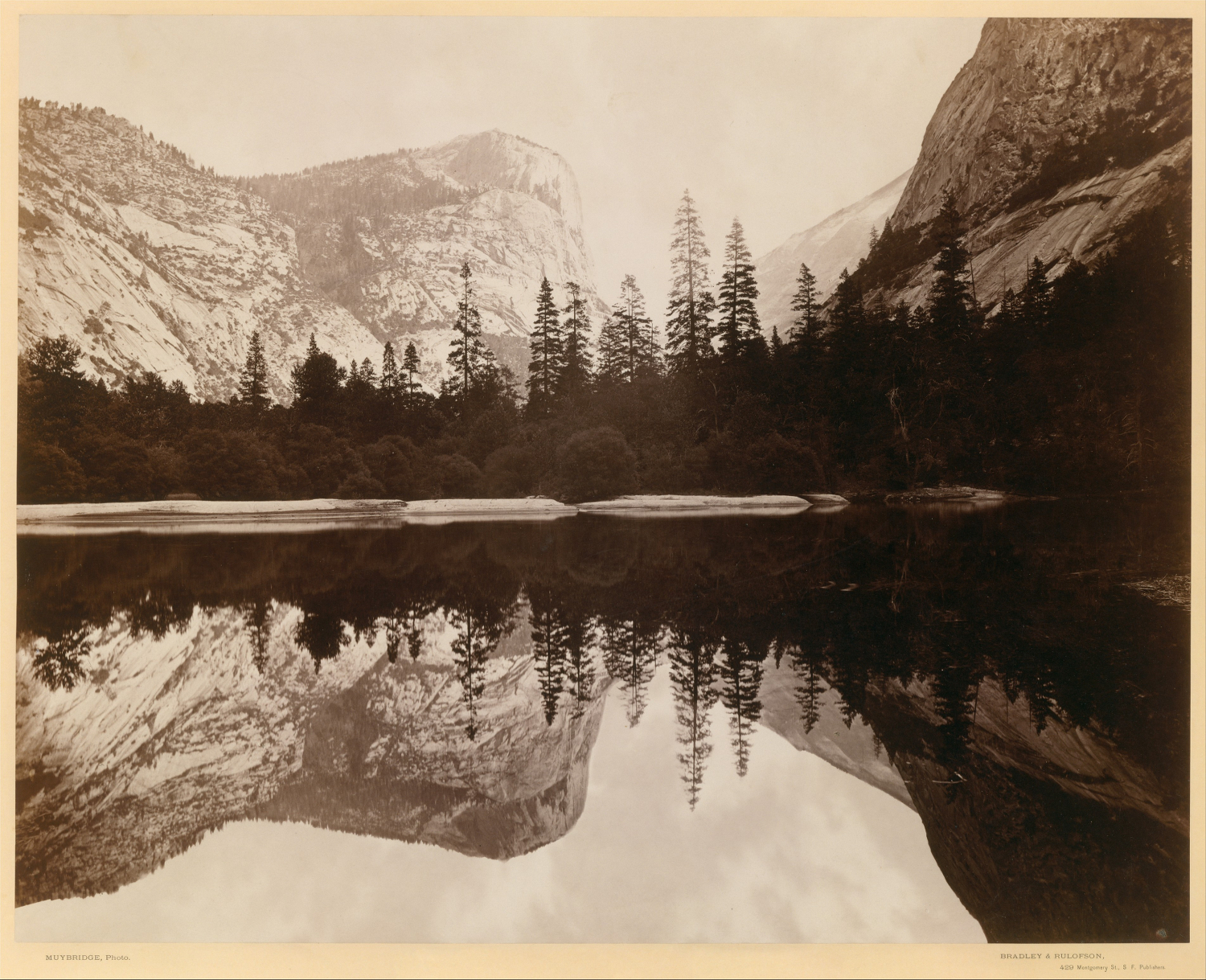 Muybridge took enormous physical risks to make his photographs, using a heavy view camera and stacks of glass plate negatives. A spectacular stereograph he published in 1872, shows him sitting casually on a projecting rock over the Yosemite Valley, with 2,000 feet (610 m) of empty space yawning below him.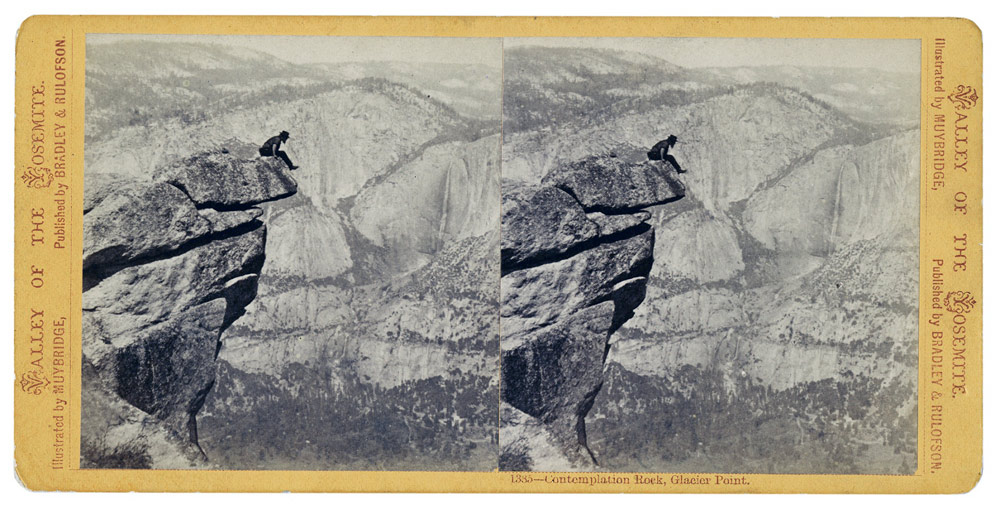 In 1868, Muybridge travelled to the newly acquired US territory of Alaska to photograph the Tlingit Native Americans, occasional Russian inhabitants, and dramatic landscapes for the US government and in 1871, the Lighthouse Board hired Muybridge to photograph lighthouses of the American west coast. In 1873, Muybridge was commissioned by the US Army to photograph the Modoc War against the Native Americans in northern California and Oregon. Many of his stereoscopic photos were published widely, and can still be found today.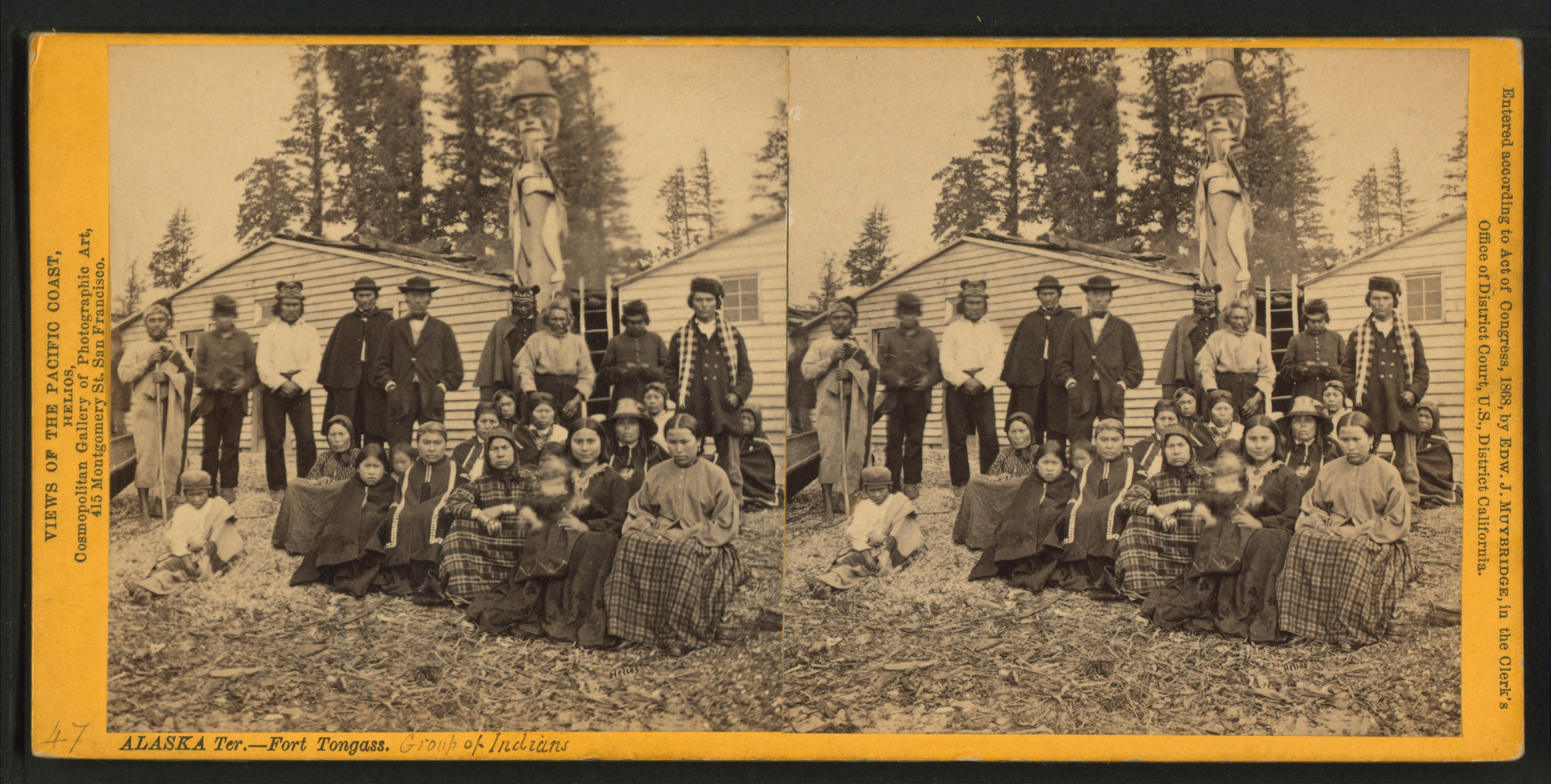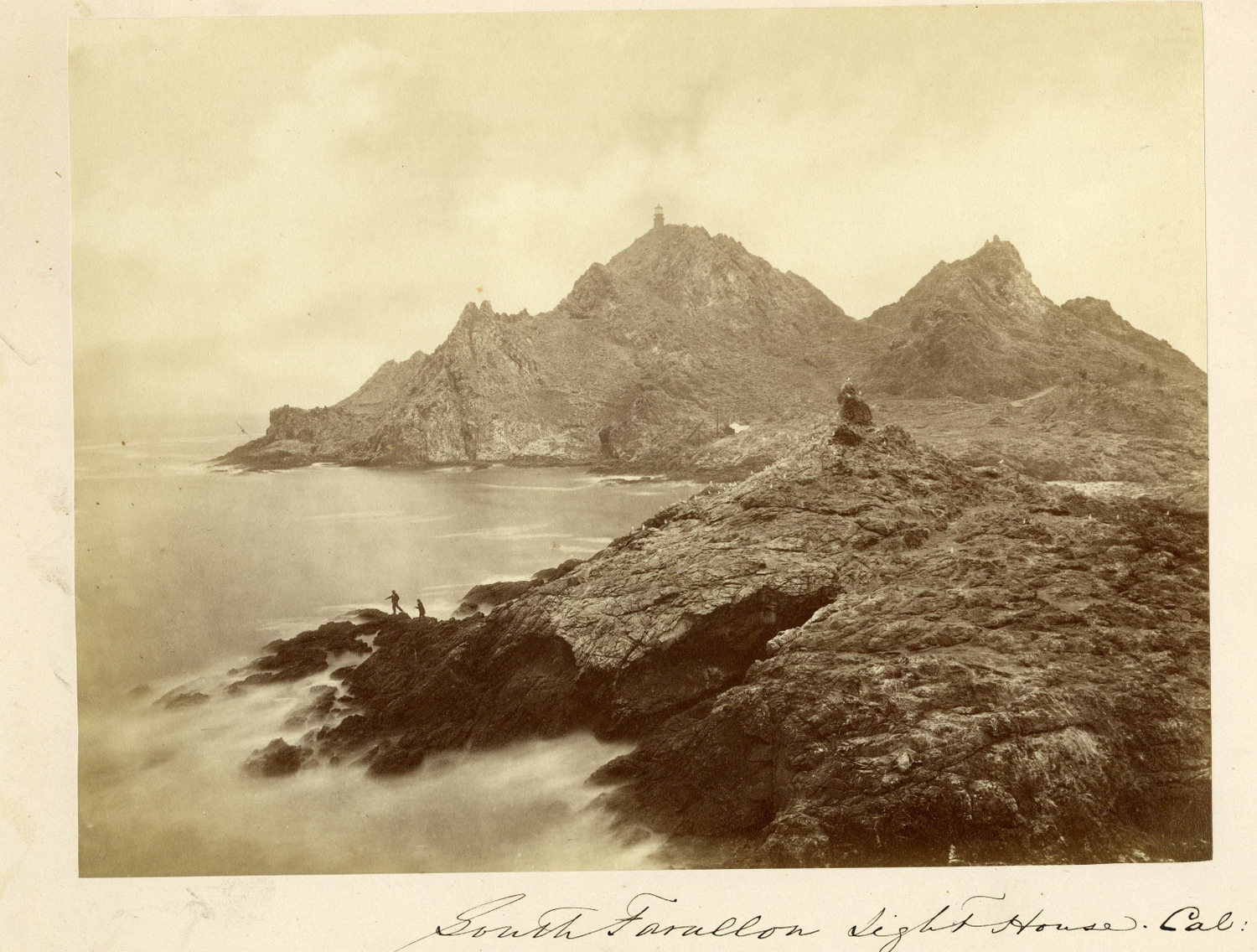 In 1872, 42 year old Muybridge married Flora Shallcross Stone, a 21 year old he had met while she was working as a photo retoucher. Muybridge did not take his wife along on his travels, and the young woman found herself apparently in need of company. In 1874, seven months after the Muybridge's son, Florado Helios Muybridge, was born, Eadward discovered that a local drama critic known as Major Harry Larkyns, might have actually been the boy's father. And so, on 17 October, Muybridge went to in search of Larkyns. Upon finding him, Muybridge said, "Good evening Major, my name is Muybridge and here's the answer to the letter you sent my wife", and shot him point-blank. Larkyns died that night, and Muybridge was arrested without protest and put in the Napa jail.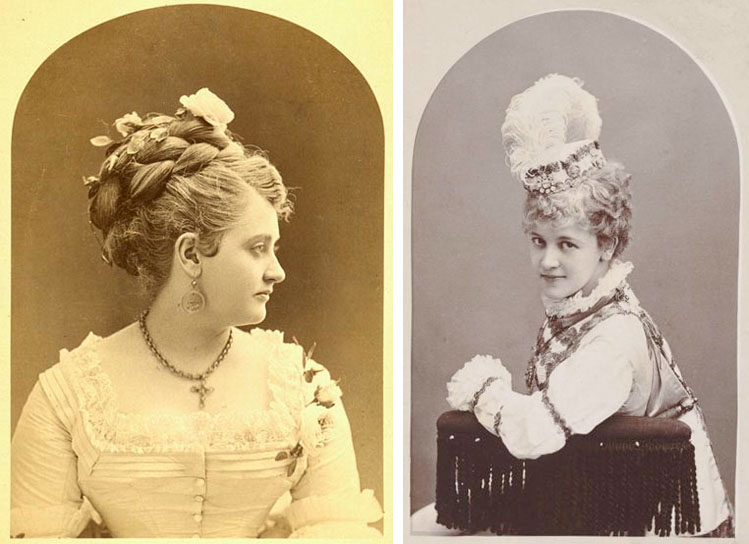 Muybridge was tried for murder, and pleaded insanity due to a severe head injury suffered in the 1860 stagecoach accident. At least four long-time acquaintances testified under oath that the accident had dramatically changed Muybridge's personality, from genial and pleasant to unstable and erratic. During the trial, Muybridge undercut his own insanity case by indicating that his actions were deliberate and premeditated, but he also showed impassive indifference and uncontrolled explosions of emotion. The jury dismissed the insanity plea, but acquitted the photographer on the grounds of "justifiable homicide", disregarding the judge's instructions. The episode interrupted his photography studies, but not his relationship with Stanford, who had arranged for his criminal defense.
Today, the court case and transcripts are important to historians and forensic neurologists, because of the sworn testimony from multiple witnesses regarding Muybridge's state of mind and past behavior. The American composer Philip Glass composed an opera, "The Photographer," with a libretto based in part on court transcripts from the case.
Flora petitioned for divorce, and was initially unsuccessful, but her second petition received a favorable ruling and an order for alimony in April 1875. Flora died in July 1875 while Muybridge was (surprise, surprise) traveling and she had placed their son with a French couple. In 1876, Muybridge had the boy moved to a Protestant orphanage and paid for his care, but otherwise had little to do with him believing him to have been the product of Flora's affair. However, photographs of Florado Muybridge as an adult show him to have strongly resembled Muybridge. Put to work on a ranch as a boy, he worked all his life as a ranch hand and gardener. In 1944, Florado was hit by a car in Sacramento and killed, at approximately the age of 70.
Today, Eadweard Muybridge is most known for his pioneering work on animal locomotion. In the late 1800s, former California Governor Leland Stanford contacted him to help settle a bet regarding whether or not all four feet of a horse were off the ground at the same time while trotting. This contact blossomed into the motions studies for which Muybridge is most remembered, and which lead to his invention, the "zoopraxiscope," a device for projecting motion pictures that pre-dated the flexible perforated film strip used in cinematography.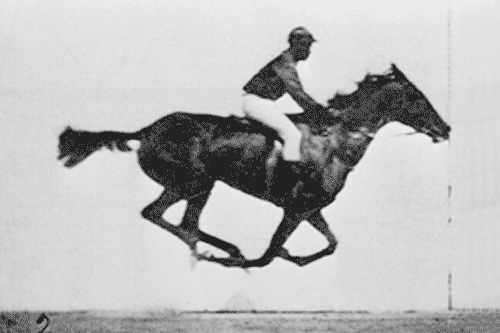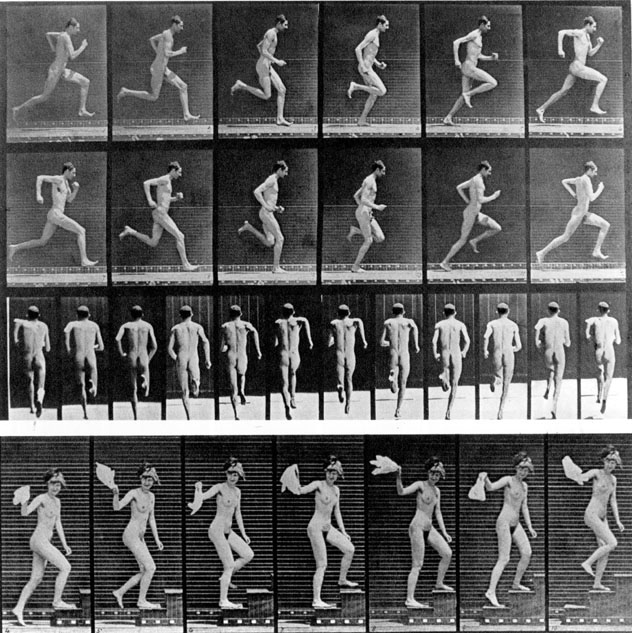 In 1878, Muybridge made a famous 13-part 360° photographic panorama of San Francisco, which today can be viewed as seamlessly-spliced.

His fame continued to grow as his pictures, and reputation, became table talk of the society crowd in the US and England, in late 19th century. One fine example was on 13 March 1882, when he lectured at the Royal Institution in London in front of a sell-out audience, which included members of the Royal Family, notably the future King Edward VII. He displayed his photographs on screen and showed moving pictures projected by his zoopraxiscope to the amazement and pleasure of all.
https://youtu.be/Lm1iVbYns3Q
Muybridge eventually returned to live in his beloved England. The last years of his life were spent lecturing, and publishing two popular books of his work, "Animals in Motion" (1899) and "The Human Figure in Motion" (1901), both of which remain in print over a century later.
Muybridge died on 8 May 1904 in Kingston upon Thames of prostate cancer at the home of his cousin Catherine Smith. Muybridge was cremated, and his ashes were interred at Woking in Surrey. On his headstone, his name is misspelled "Eadweard Maybridge".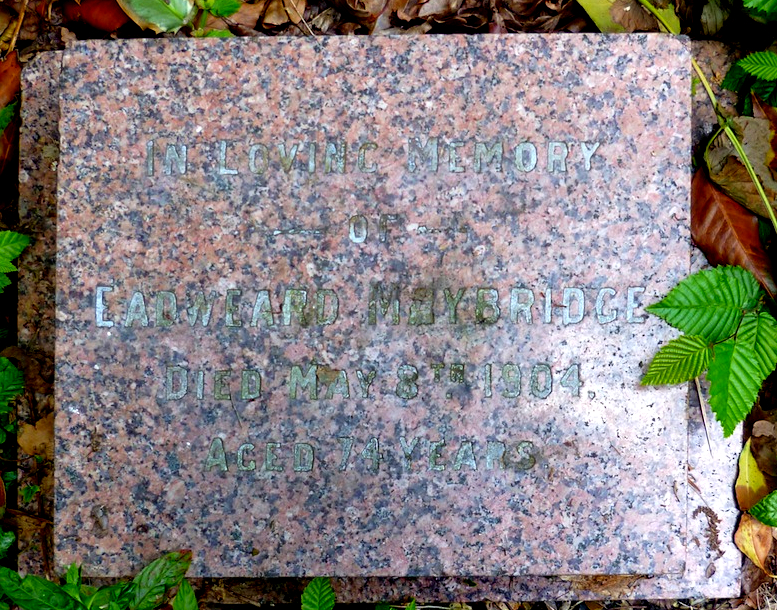 According to an exhibition at Tate Britain, "His influence has forever changed our understanding and interpretation of the world, and can be found in many diverse fields, from Marcel Duchamp's painting Nude Descending a Staircase and countless works by Francis Bacon, to the blockbuster film The Matrix and Philip Glass's opera The Photographer."
---
(Edited from: https://en.wikipedia.org/wiki/Eadweard_Muybridge)
---