Dwinell Grant: painter, film maker
Dwinell Grant (1912-1991) was an American visual artist known for his nonobjective painting and his pioneering contributions to the field of art film.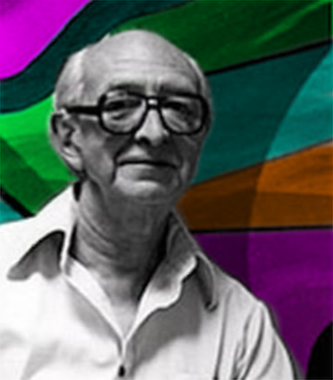 Clarence Dwinell Grant was born in Springfield, Ohio on August 11, 1912.  When he was twelve years old, he began studying landscape painting with his grandfather. Seeking further traditional training, in 1931 Grant enrolled at the Dayton Art Institute, which he discovered had modernist leanings, a style that did not much appeal to him at the time.
%
|
%
|
%
|
%
|
%
|
%
|
%
|
%
|
%
|
%