Djuna Barnes: writer and artist
Djuna Barnes (June 12, 1892 – June 18, 1982) was an American writer and artist best known for her novel Nightwood (1936), a cult classic of lesbian fiction and an important work of modernist literature. She style is also considered to have been one of the early influencers of dark/black comedy.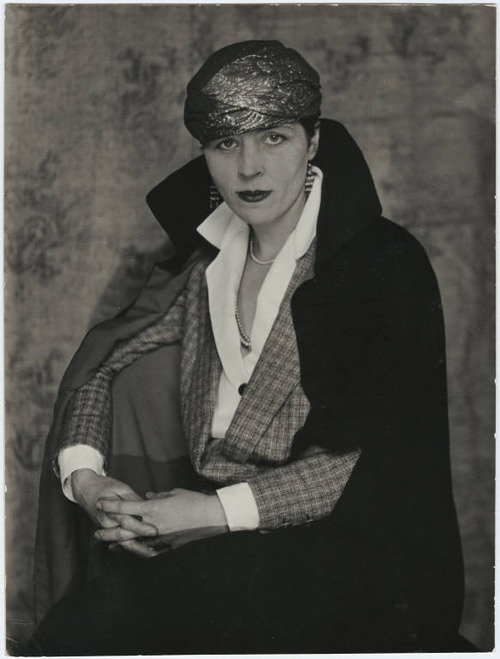 She began her career in 1913 as a freelance journalist and illustrator for the Brooklyn Daily Eagle. By early 1914, she was highly sought by the city's leading publications as a feature reporter, interviewer, and illustrator. She became part of the Bohemian scene shortly thereafter, and became interested in less mainstream work. She began to write and publish poetry, as well as illustrations and prose in more avant-garde journals. Still well-received in popular magazines and journals, much of her work carried over into the public mindset as well, shedding light and encouraging interest in the fringe arena of the art world at that time.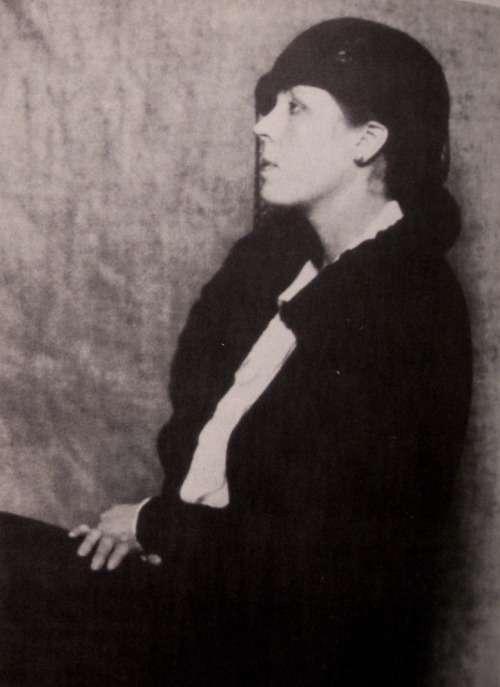 When she was a young reporter struggling to support her family, she often created what she called her "stunt stories," a form of performance art with a journalistic flair. She staged such things as being rescued by a fireman from an upper story of a skyscraper, or entering the cage of a gorilla at the zoo. Her best known stunt however, was allowing herself to be force-fed in order to write honestly about the experience, in order to bring attention to the hunger-striking women's suffrage activists.
Her social circle at the time consisted of such artists as Edmund Wilson, Berenice Abbott, and the Dadaist artist and poet Elsa von Freytag-Loringhoven, whose biography Barnes tried to write but never finished. The Baroness was brilliant in her artistic endeavors, but found the realities of life difficult, and Djuna (along with other friends like Peggy Guggenheim) did what she could to help, collecting the Baroness' works, and giving her clothes and money.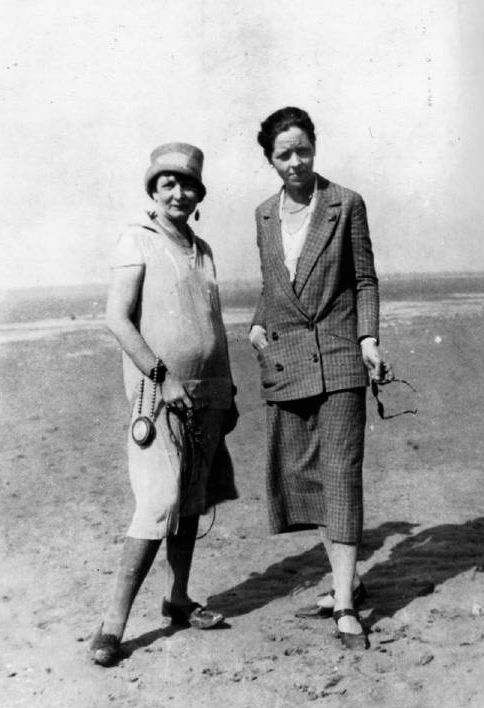 In 1915, she published her now famous illustrated book of poetry, "The Book Of Repulsive Women."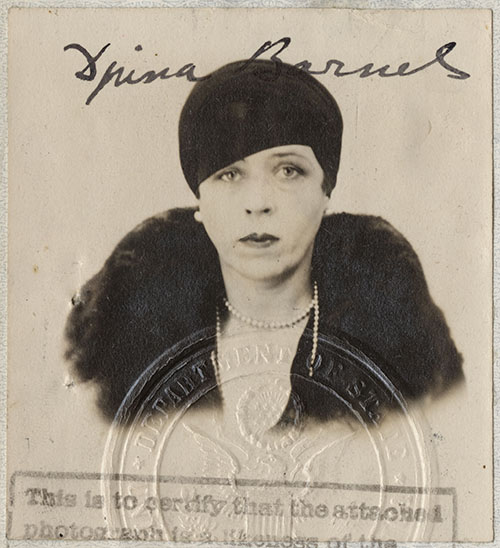 In 1921 she moved to Paris, where she lived for the next 10 years. During her sojourn abroad, she published A Book (1923) (a collection of poetry, plays, and short stories), as A Night Among the Horses (1929), Ladies Almanack (1928), and Ryder (1928). Her longest lasting relationship was to take place in her Paris years as well, with the sculptor Thelma Wood. The couple split up after Wood's increasing dependency on alcohol and her refusal to maintain a monogamous relationship. Although Barnes had other female lovers, in her later years she was known to claim, "I am not a lesbian; I just loved Thelma."
Throughout the following decade, Barnes spent time in England, Paris, New York, and North Africa. During her travels she put together and published Nightwood. In 1939 she returned to the United States to live, and chose New York City as her permanent home.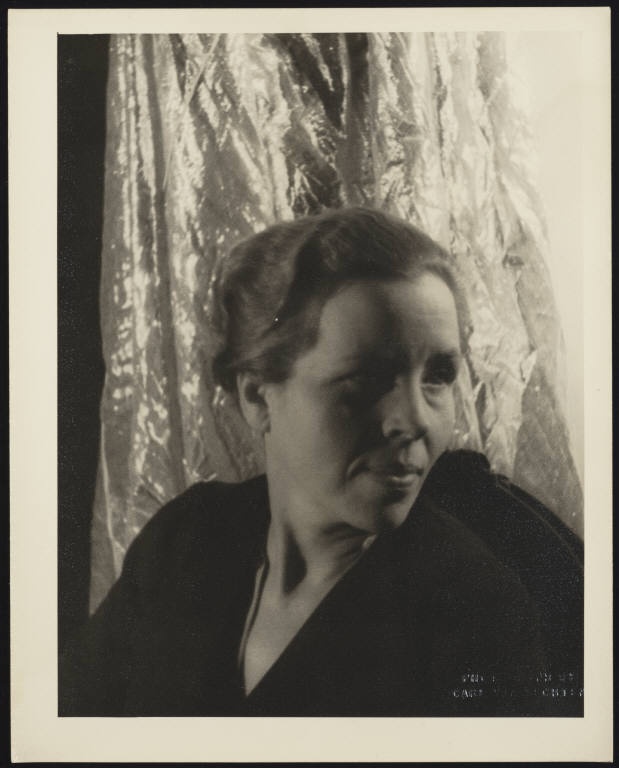 Her last published work was the play The Antiphon, in 1958.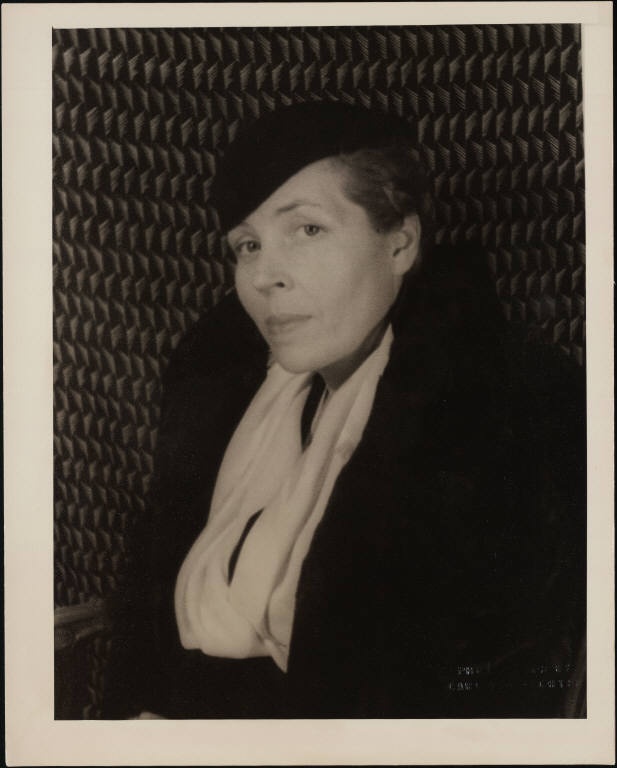 In 1982, just days after her 90th birthday, Djuna Barnes passed away at her home in New York. After a small funeral, her wishes were fulfilled and she was cremated, with her ashes scattered in her beloved neighborhood of Greenwich Village.
---
Read more about Djuna Barnes here:
www.npr.org/2012/06/16/154846844/embracing-the-quirkiness-of-djuna-barnes
www.pictorial.jezebel.com/the-life-of-djuna-barnes-stunt-reporter-and-shocking-m-1706828271
https://en.wikipedia.org/wiki/Djuna_Barnes_
---
Djuna Barnes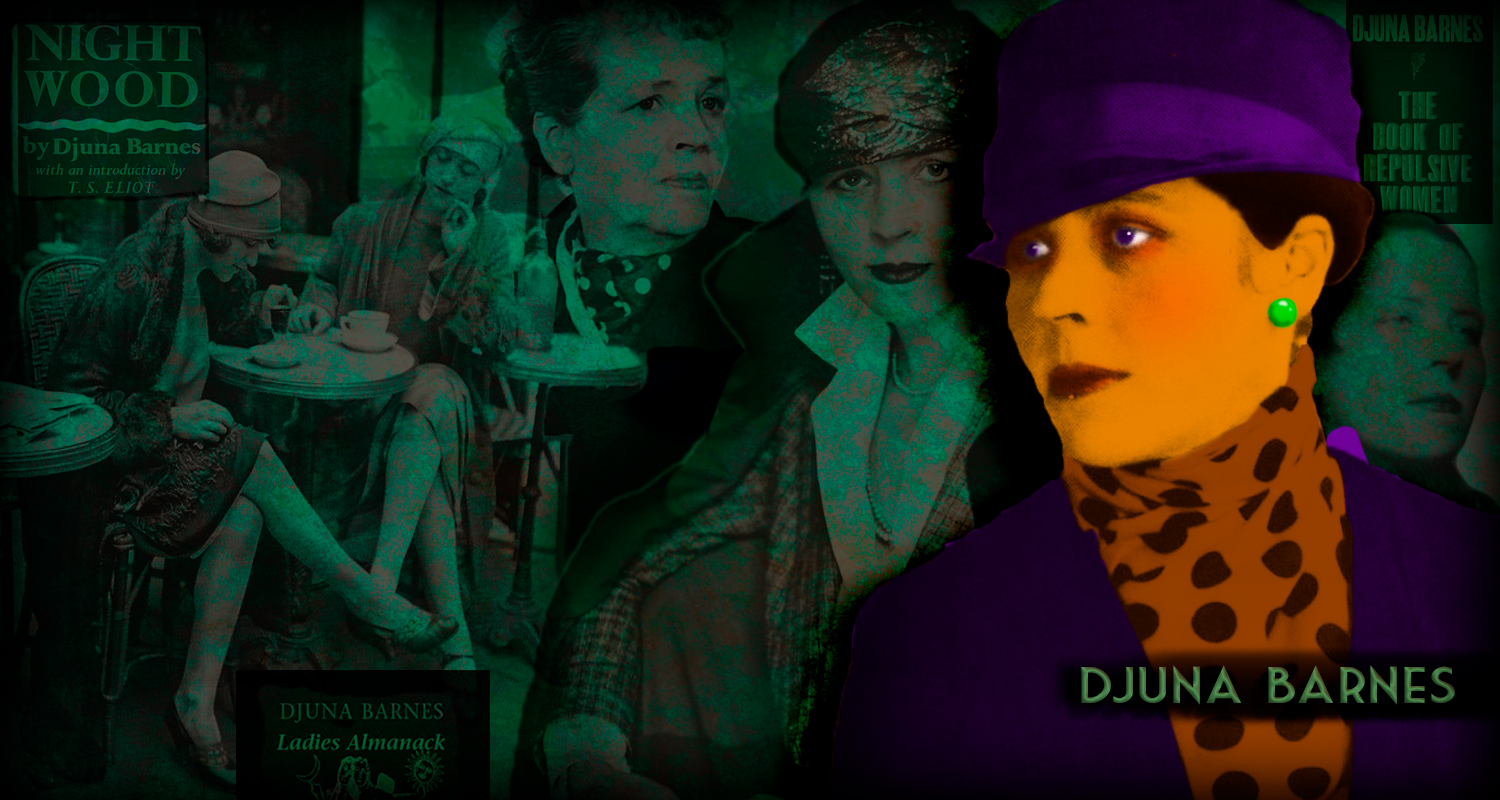 Digital collage portrait by Terri Maxfield Lipp
Created for The Artist Birthday Series:
June 12, 2017
(click image for full resolution)
---
TML Arts aims for accuracy in content and functionality in posts.
Click the button below to let us know about typos, incorrect information, broken links, erroneous attribution,
or additional relative information.
---
---
---
---