Djuna Barnes: writer and artist
Djuna Barnes (June 12, 1892 – June 18, 1982) was an American writer and artist best known for her novel Nightwood (1936), a cult classic of lesbian fiction and an important work of modernist literature. She style is also considered to have been one of the early influencers of dark/black comedy.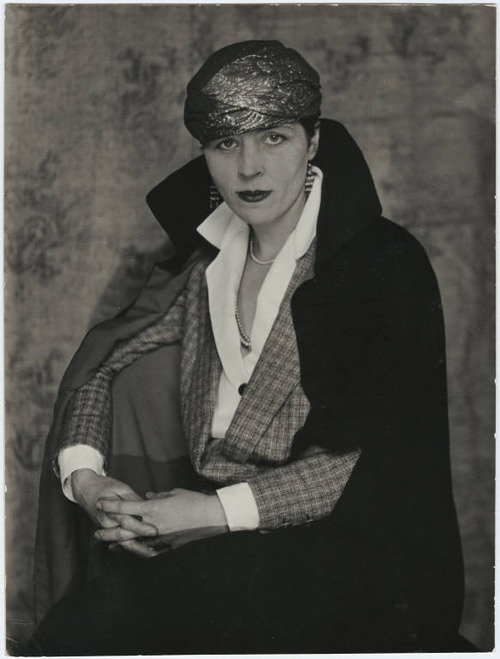 She began her career in 1913 as a freelance journalist and illustrator for the Brooklyn Daily Eagle. By early 1914, she was highly sought by the city's leading publications as a feature reporter, interviewer, and illustrator. She became part of the Bohemian scene shortly thereafter, and became interested in less mainstream work. She began to write and publish poetry, as well as illustrations and prose in more avant-garde journals. Still well-received in popular magazines and journals, much of her work carried over into the public mindset as well, shedding light and encouraging interest in the fringe arena of the art world at that time.
%
|
%
|
%
|
%
|
%
|
%
|
%
|
%