Daphne Odjig: painter
Hi there. We are on vacation from September 5th, until September 19, 2016. But the Artist Birthday Series continues! Albeit, much shorter. :)

Thank you so much for your continued interest in this project. When we return from our magical, mystery excursion...I'm sure there will ever-so-interesting be stories to be told. 

Wishing all the best of everything beautiful, delicious, and good-smelling to you. 

~ TMLipp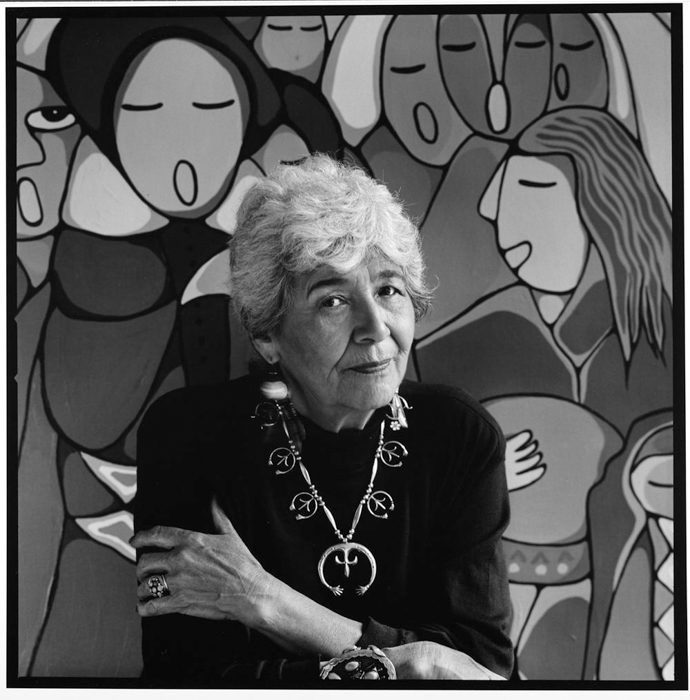 Daphne Odjig, CM OBC (b. September 11, 1919), is a Canadian First Nations artist of Odawa-Potawatomi-English heritage. Her many awards include the Order of Canada and the Governor General's Award. Her painting is often characterized as Woodlands Style. Daphne Odjig was also the driving force behind the Indian Group of Seven.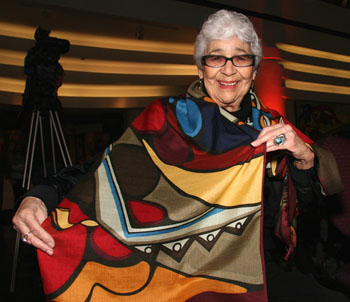 Daphne's first and perhaps biggest artistic influence was her paternal grandfather Jonas with whom the young family lived. "My grandfather played a great role in my life – he nurtured my creative spirit – he was the first one I ever drew with…he was my first mentor."
Odjig moved to Ottawa for a formal art education. She went on to continue her art education in Sweden. She fused together elements of aboriginal pictographs and First Nations arts with European techniques and styles of the 20th century. Her breakthrough into the art work happened in the 1960s when she received critical acclaim for her pen and ink drawings of Cree people from northern Manitoba.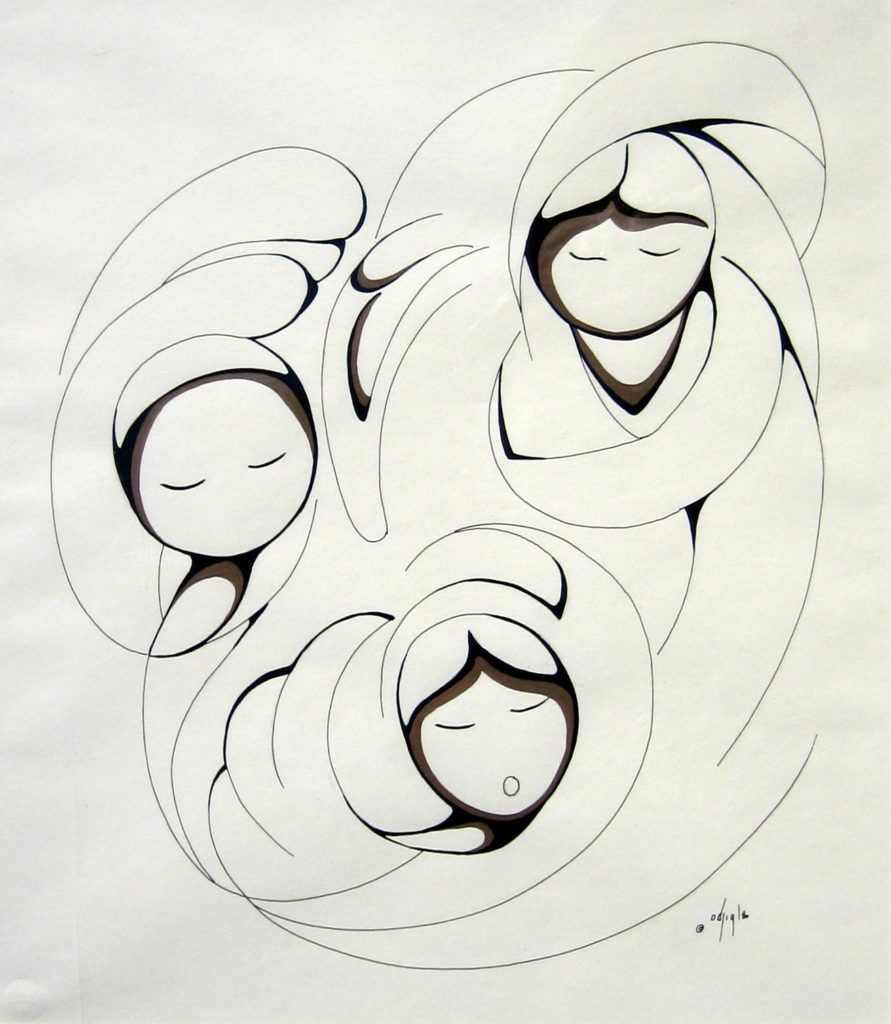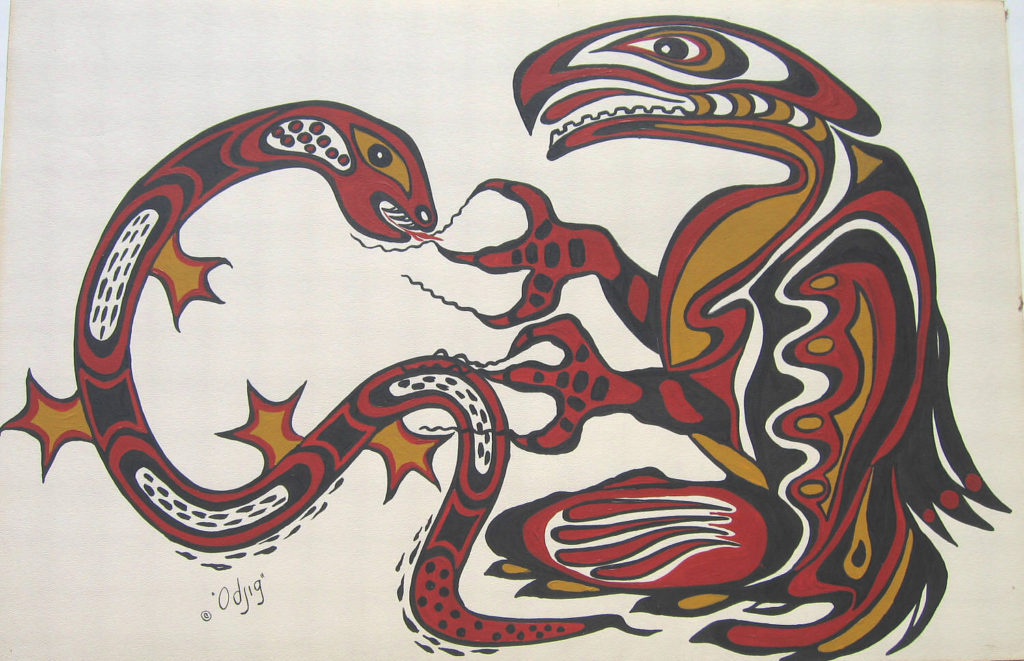 She also explored erotic themes in some of her paintings which is rare in First Nations art work. In 1974, Odjig illustrated Tales from the Smokehouse, a collection of traditional First Nations erotica written by Herbert T. Schwarz. That same year, she opened the first Canadian gallery exclusively representing First Nations art in Winnipeg. In 1973, Odjig became a founding member of the Professional Native Indian Artists Association.
Would you like to know more about Daphne Odjig?This introduction was edited from the full article here: https://en.wikipedia.org/wiki/Daphne_Odjig
---
TML Arts aims for accuracy in content and functionality in posts. Click the button below to let us know about typos, incorrect information, broken links, erroneous attribution, or additional relative information.
---
Special thanks to: Daily Artfixx, On This Day, Wikipedia, Find-A-Grave, A&E Bio, The Smithsonian American Art Museum Renwick Gallery, Famous Birthdays, Encyclopedia Brittanica, and all the art history buffs that keep the internet full of wonderful information and images.

---
---