Today's Artist Birthday: Dan Flavin (1 April, 1933 – 29 November, 1996), minimalist master of light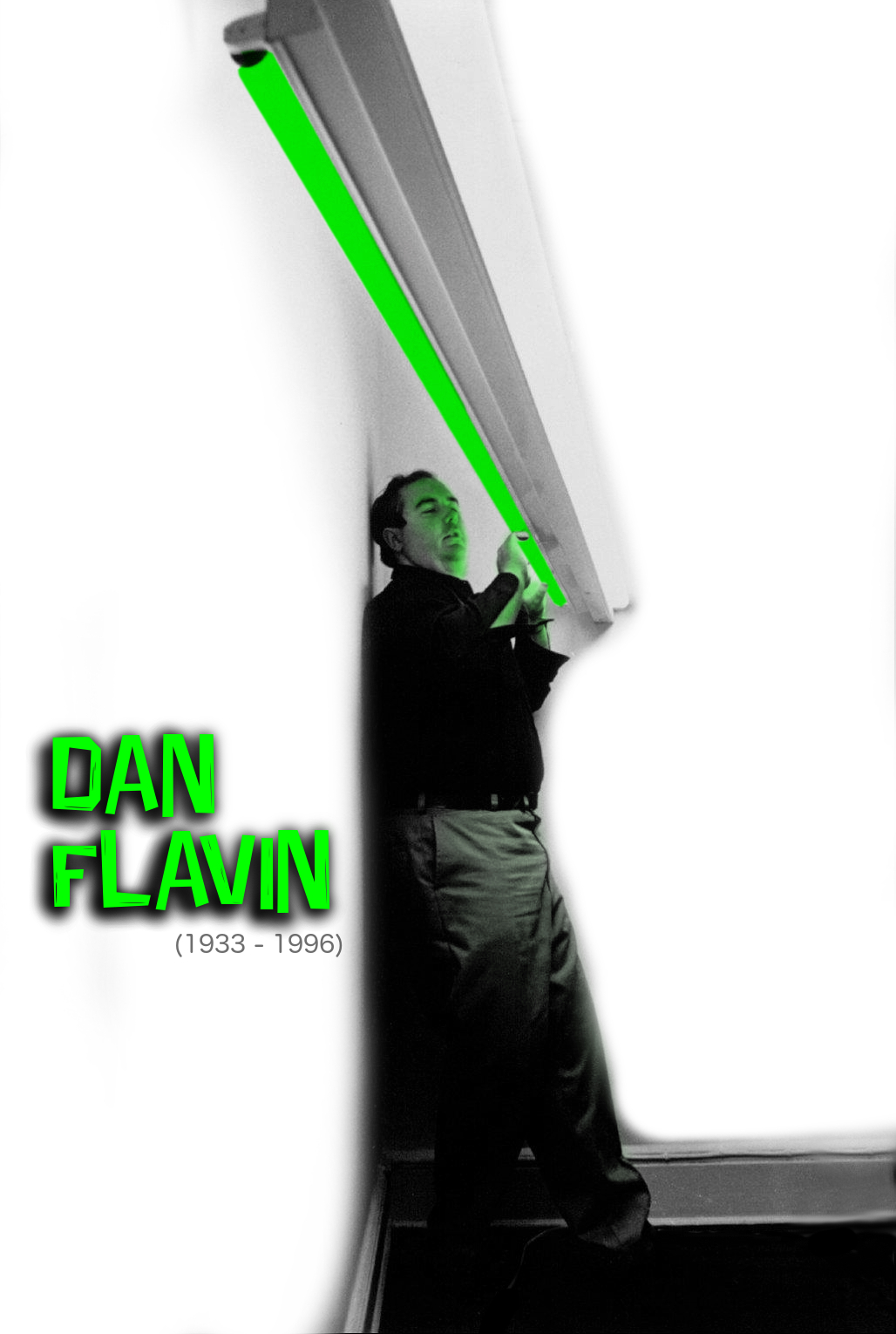 Daniel Nicholas Flavin Jr. was born in New York of Irish Catholic descent and sent to Catholic schools. He studied for the priesthood at the Immaculate Conception Preparatory Seminary in Brooklyn between 1947 and 1952 before leaving to join his fraternal twin brother, David John Flavin, and enlist United States Air Force. During military service in 1954–55, Flavin was trained as an air weather meteorological technician and studied art through the adult extension program of the University of Maryland in Korea. Upon his return to New York in 1956, Flavin briefly attended the Hans Hofmann School of Fine Arts and studied art under Albert Urban. He later studied art history for a short time at the New School for Social Research, then moved on to Columbia University, where he studied painting and drawing.
From 1959, Flavin was shortly employed as a mailroom clerk at the Guggenheim Museum and later as guard and elevator operator at the Museum of Modern Art. Flavin's first works were drawings and paintings that reflected the influence of Abstract Expressionism. It was at this time he began to make assemblages and mixed media collages that included found objects from the streets, especially crushed cans.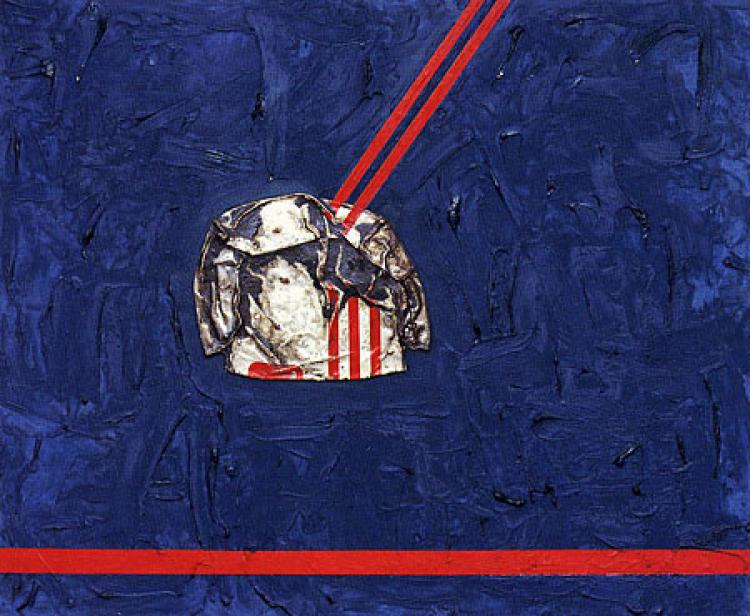 In the summer of 1961, while working as a guard at the American Museum of Natural History in New York, Flavin started to make sketches for sculptures that incorporated electric lights. The first works to incorporate electric light were his "Icons" series: eight colored shallow, boxlike square constructions made from various materials such as wood, Formica, or Masonite. The "Icons" had fluorescent tubes with incandescent and fluorescent bulbs attached to their sides, and sometimes beveled edges. One of these icons was dedicated to Flavin's twin brother David, who died of polio in 1962.
%
|
%
|
%
|
%
|
%
|
%
|
%