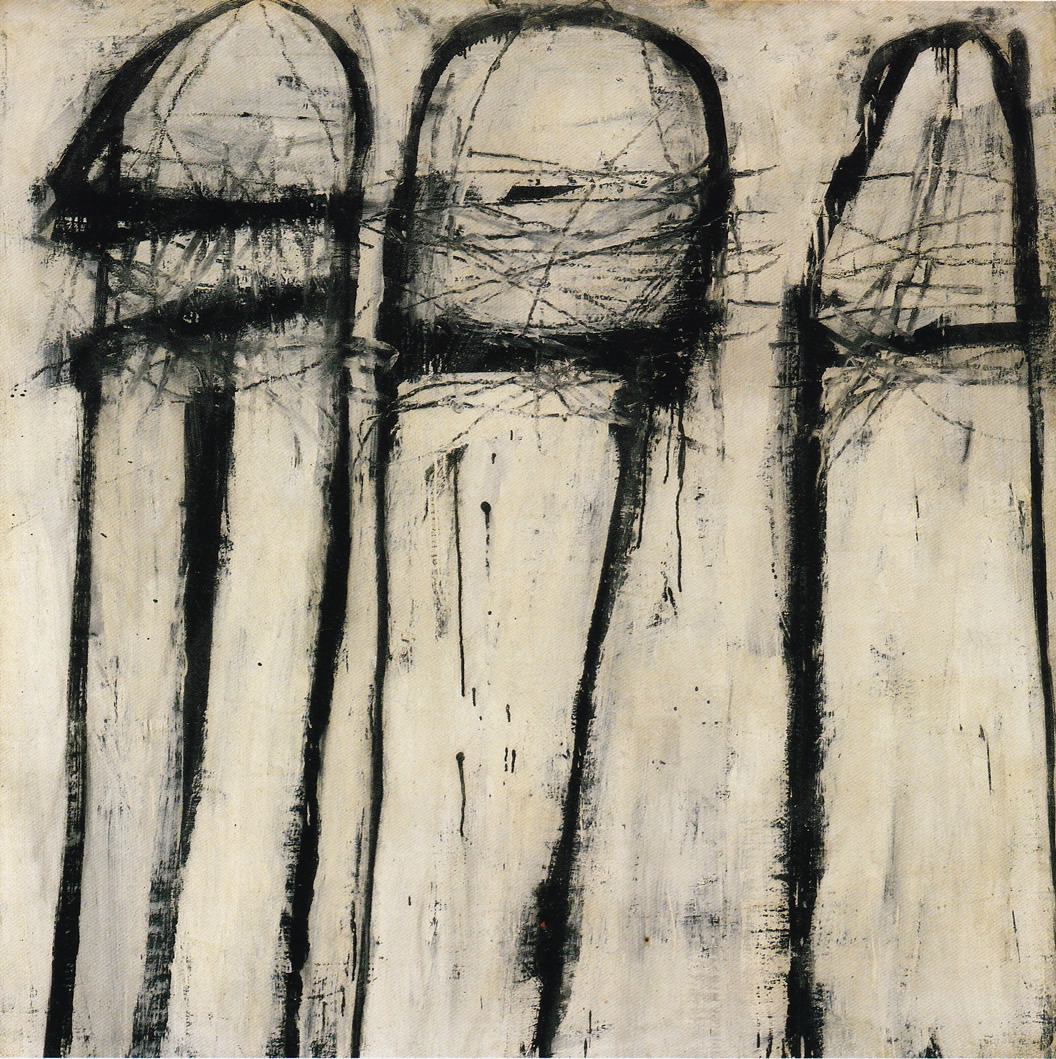 Twombly's work at this time was largely in black and white, influenced both by Rauschenberg's paintings and the monochromatic work of Willem de Kooning, Franz Kline, and Robert Motherwell. Twombly drew on ideas of the primitive, notions of ritual, and the psychoanalytic concept of the fetish, while taking inspiration from his European travels in these early works.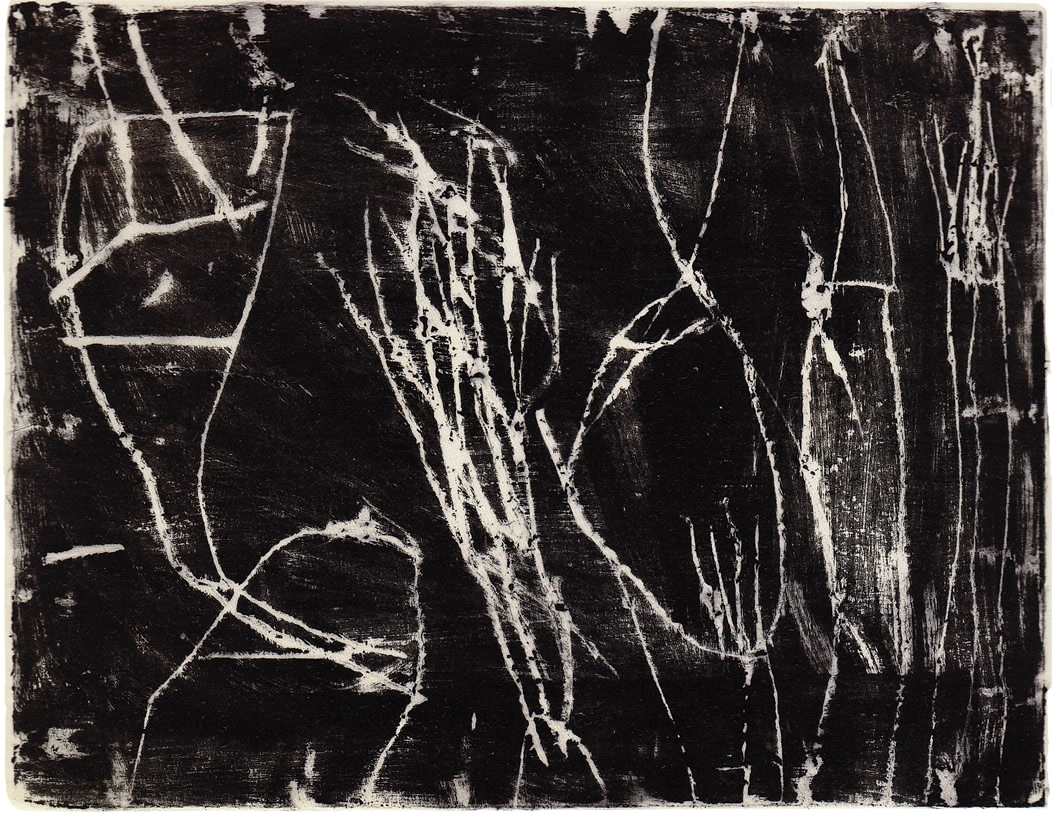 From 1953 to 1954, Twombly was drafted into the army, where he served as a cryptographer at Camp Gordon near Augusta, Georgia, and at the Pentagon in Washington, D.C. On weekend leaves, he spent time in his hotel room in Augusta making scrawled, biomorphic drawings, which he said set "the direction everything would take from then on." While in the army, he also modified the Surrealist technique of automatic drawing by creating compositions in the dark after lights out. These "blind" drawings resulted in elongated, distorted forms and curves that became distinct stylistic motifs in his later work.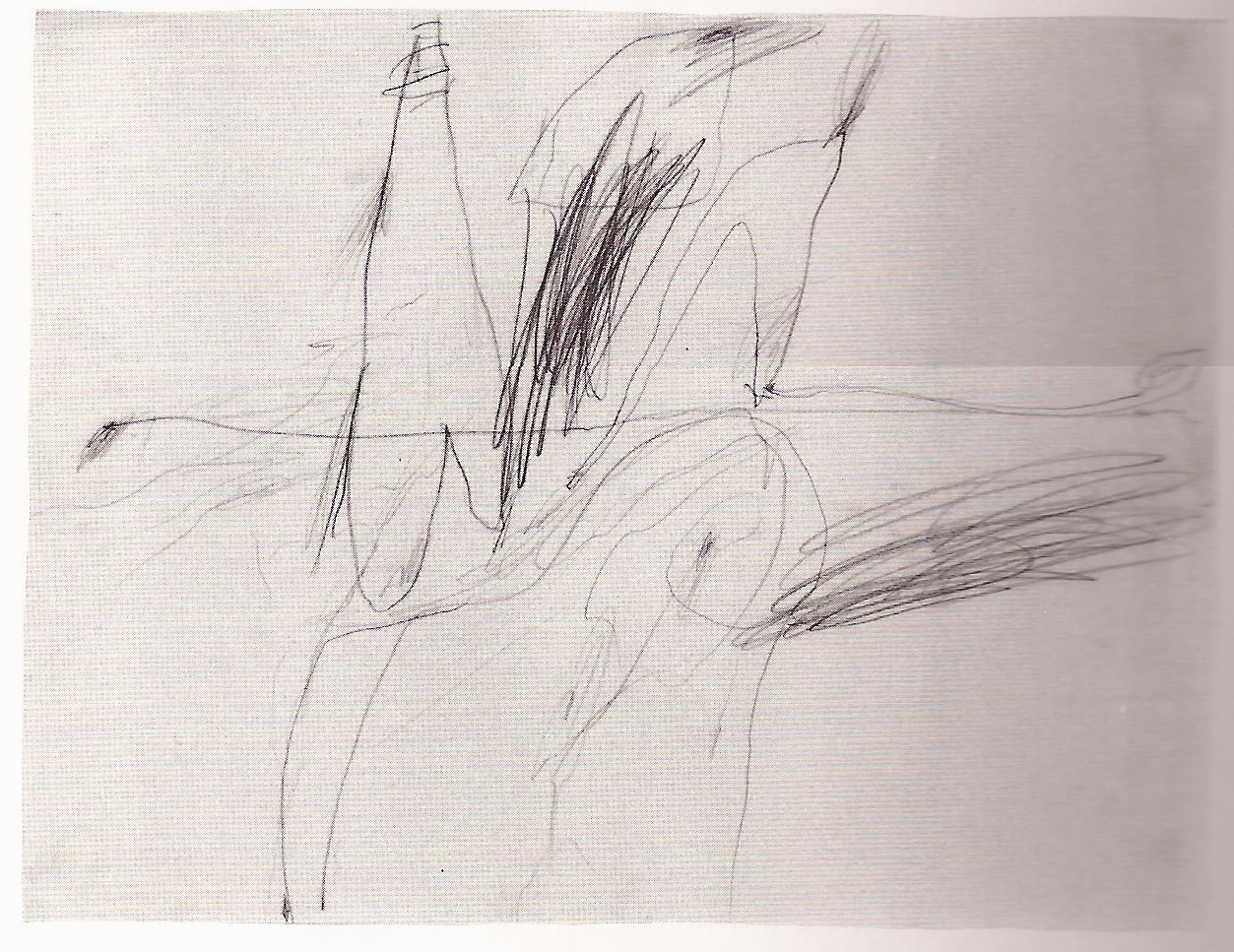 From 1955 to 1959, he worked on and off in New York, where he emerged as a significant artist within a group of artists that included Robert Rauschenberg and Jasper Johns. In 1957, Twombly returned to Rome where he met and married the Italian poartrait artist Baroness Tatiana Franchetti – sister of his patron Baron Giorgio Franchetti. They were married at City Hall in New York in 1959 prior to purchasing a palazzo on the Via di Monserrato in Rome, but later they preferred the seaside town of Gaeta near Rome and the Mediterranean Sea. Here, the artist was inspired by a more tranquil, light tone in his work that also began to allude to Classical culture and literature. Greco-Roman themes infused much of his work throughout his career. After spending time in Lexington, Virginia and New York, and joining gallery owner Leo Castelli's roster of artists, Twombly settled permanently in Rome by 1960.
%
|
%
|
%
|
%
|
%
|
%