Today's Artist Birthday: Cy Twombly
Edwin Parker Twombly, Jr. (April 25, 1928 – July 5, 2011) was born in Lexington, Virginia. Like his father, who briefly pitched for the Chicago White Sox, he was known as Cy, after Cy Young. His parents were from the Northeast, so he made frequent trips to Massachusetts and Maine, but the South, with its sense of history and autonomy, ultimately became an integral aspect of his identity. As a young boy, he ordered and worked on art kits he ordered from the Sears Roebuck catalog. His parents encouraged his interest in art, and at twelve years old he started studying with the Spanish modern painter Pierre Daura.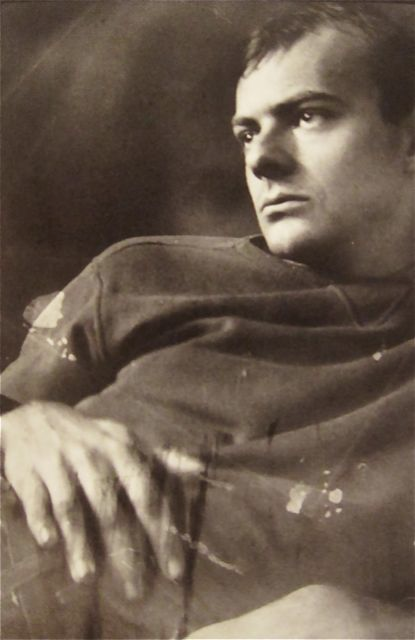 Following high school, he began formal art training at the School of the Museum of Fine Arts in Boston (1947-49), where he became interested in the Dadaist and Surrealist work of artists such as Kurt Schwitters and Alberto Giacometti. At his parents' suggestion, he then spent a year at Washington and Lee's newly created art program before moving to New York in 1950 to study at the Art Students League. Exposure to numerous New York gallery exhibitions of artists such as Franz Kline, Jackson Pollock, and Robert Motherwell began to shape his own aesthetic away from the figurative toward abstraction.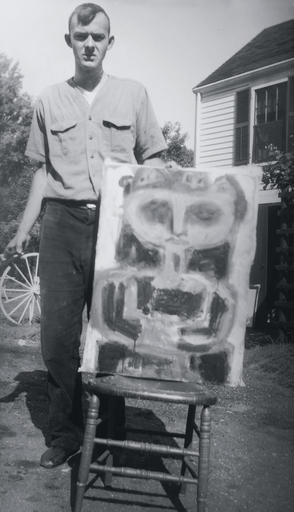 While at the League, he met Robert Rauschenberg, who became a close friend, artistic influence, and according to many historians, his lover. At Rauschenberg's encouragement, Twombly studied at Black Mountain College in North Carolina (1951-52). In 1952, he traveled to Italy and North Africa with Rauschenberg on a grant from the Virginia Museum of Fine Art. Upon returning, the two artists had a joint 1953 exhibition at Stable Gallery in New York, which resulted in such a hostile and negative response from the public that gallery director Eleanor Ward had to remove the visitor comments book.
%
|
%
|
%
|
%
|
%
|
%