Today's Artist Birthday: Cuno Amiet (28 March 1868 – 6 July 1961), painter and sculptor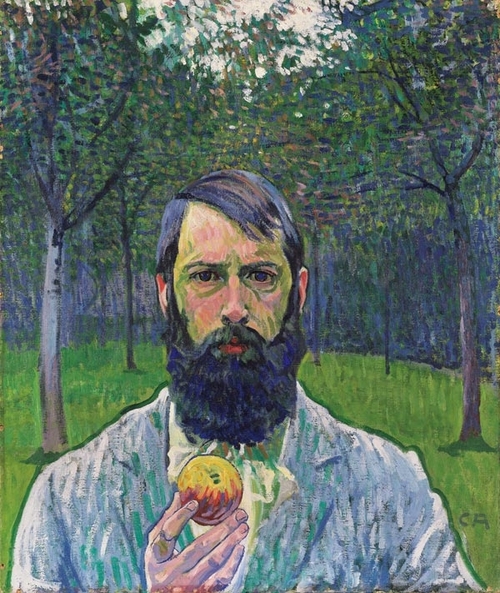 Cuno Amiet was a Swiss painter, illustrator, graphic artist and sculptor. As the first Swiss painter to give precedence to color in composition, he was a pioneer of modern art in Switzerland.
Amiet was born in Solothurn, and was the son of the chancellor of the canton of Solothurn, Josef Ignaz Amiet (1827–1895). He attended the Kantonsschule Solothurn, where he graduated with the Matura in 1883. After studies with the painter Frank Buchser, he attended the Academy of Fine Arts Munich in 1886–88, where he befriended Giovanni Giacometti. In 1888-92, Giacometti and Amiet continued their studies in Paris, where Amiet studied at the Académie Julian under Adolphe-William Bouguereau, Tony Robert-Fleury and Gabriel Ferrier.
%
|
%
|
%
|
%