Today's Artist Birthday: Claude Buck
Claude Buck was born in New York City on July 3, 1890. His father was a traditionally trained, commercial artist, and introduced Buck to drawing at age 4. At the age of eight applied to be a copyist for the Metropolitan Museum of Art, but his application was rejected because of his age. However, Buck was persistent and three years later was finally granted permission to copy the old master paintings.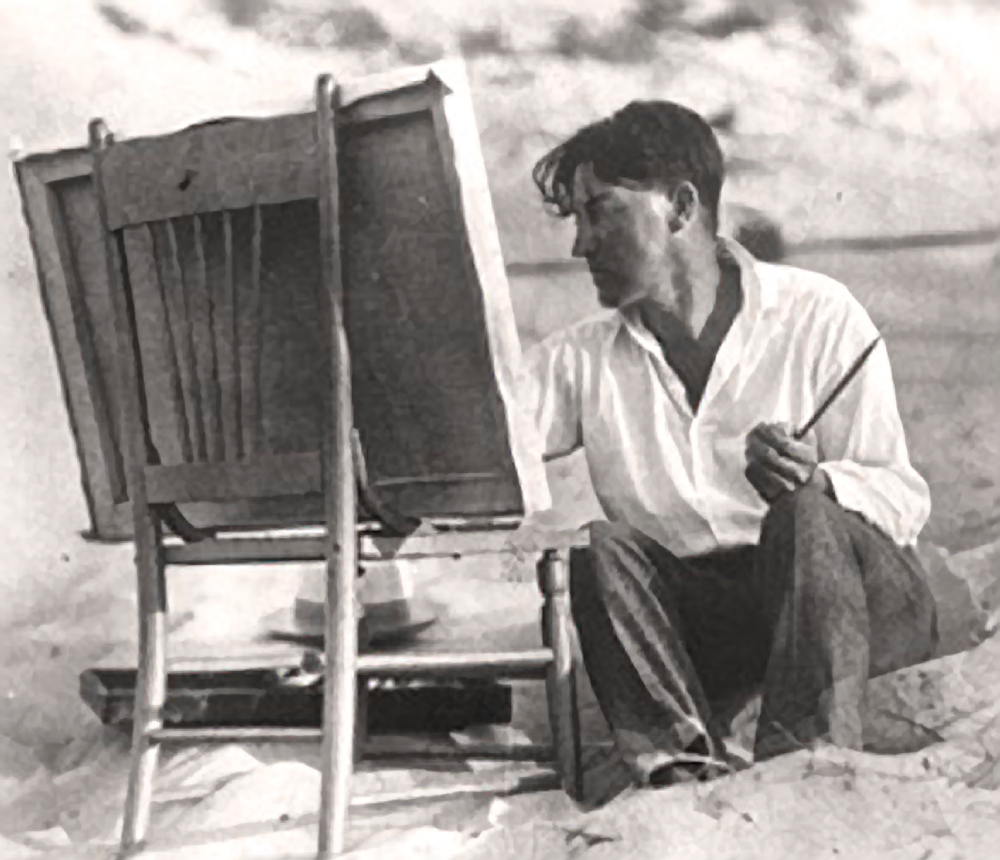 He was the youngest artist ever to study at the National Academy of Design, where he spent eight years creating works inspired by romantic literature. At age 14 entered the National Academy of Design, taking classes in still life with Emil Carlsen, figure drawing with Francis Jones, and figure painting George DeForest Brush. He studied there until age 22, receiving eight prizes. Buck then studied in Munich and upon his return began a busy schedule of exhibitions.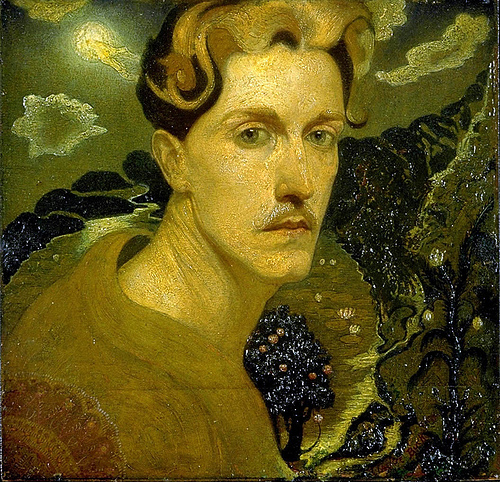 In 1917, Buck founded the Introspectives, a group of painters who created surreal images and believed that "the poetry of a picture means more . . . than the imitation or even the representation of nature."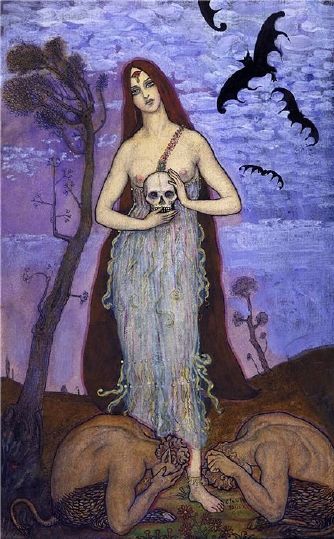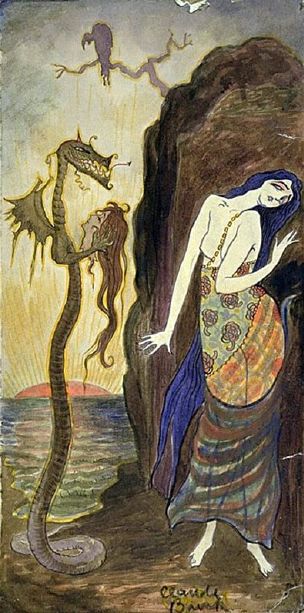 He moved to Chicago in 1919, teaching painting for some years at the School of the Art Institute in Chicago (SAIC), and his Introspectives group had grown to include numerous avant-garde symbolist artists, who shared an approach to expressing subjective emotion and experience in their work. Members of the group included, both Rudolph Weisenborn and Emil Armin. Buck, a modernist, was influenced by writers Edgar Allen Poe and William Blake and eccentric visionary painters Ralph Blakelock and Albert Pinkham Ryder.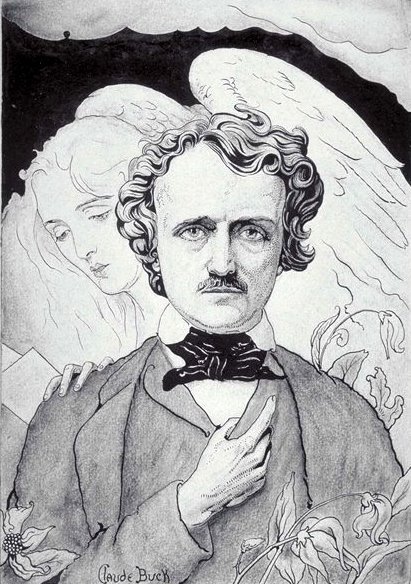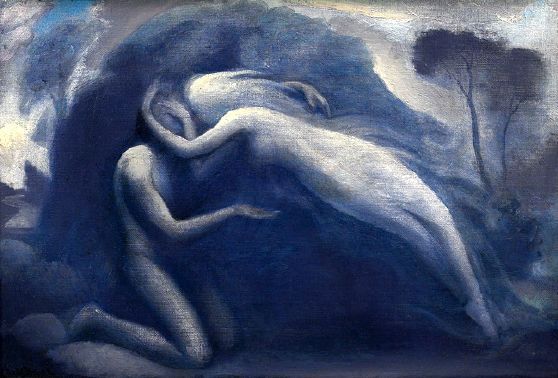 He often depicted allegories and literary themes drawn from Romantic sources such as Poe's poetry, operas by Richard Wagner, as well as classical mythology and the New Testament. He made highly finished still lifes and "hyperrealistic" portraits to support himself and his family. Buck spent the last years of his life in Santa Cruz, and is often considered a California artist despite his deep connections to Chicago.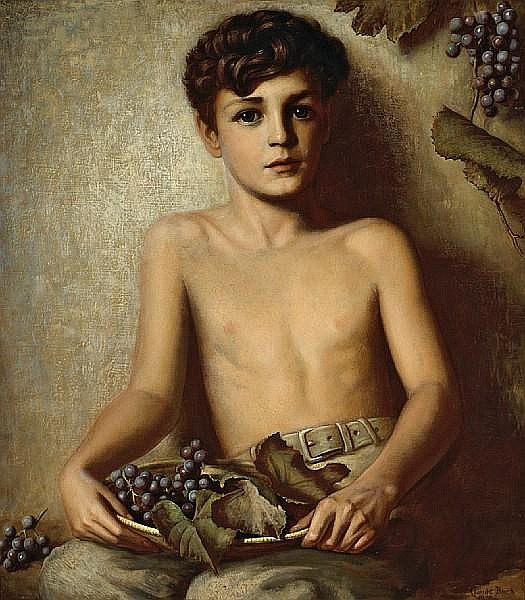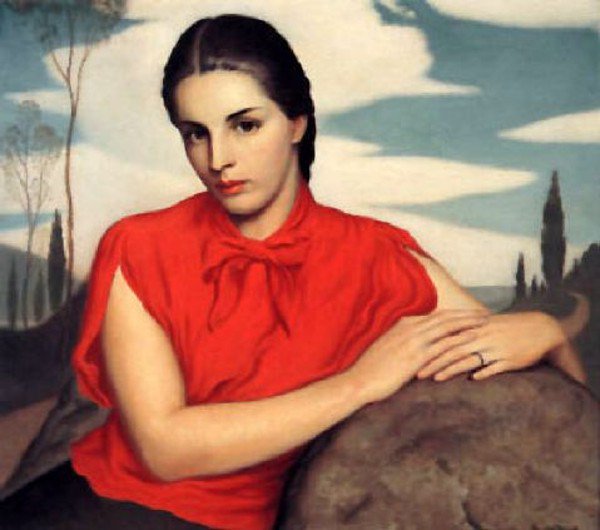 One of his more famous works, Labor, completed some time in the 1920s, depicts idealized nudes, and focuses on a woman with two children at left. The woman's head is haloed by the sun, and her personification of motherhood and fecundity is emphasized by the boy's bowl of fruit. In the background, a man urges an ox up a hill and other muscled men recline or stand in classical poses. The heavily worked, glowing surface, with its layering of transparent glazes in the manner of old master paintings, well exemplifies Buck's symbolist paintings.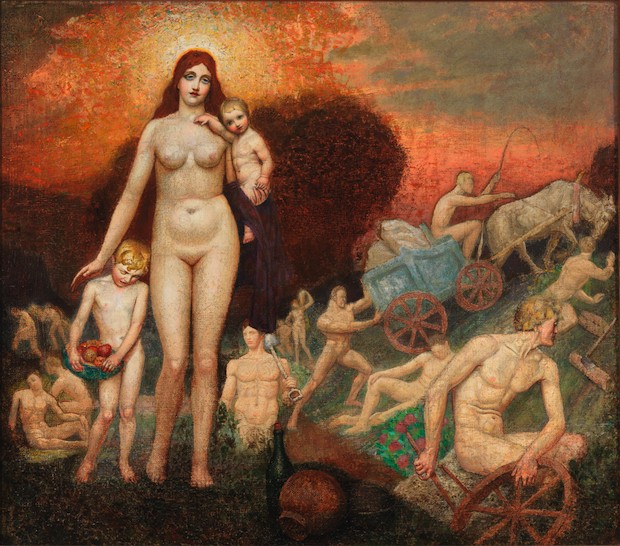 In his later years, Buck completely rejected the strange, dreamlike themes that had been the focus of his Introspectives group, and he joined the Society for Sanity in Art, which celebrated straightforward, representational painting.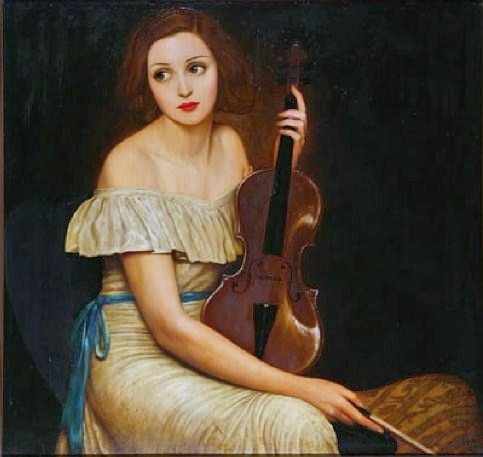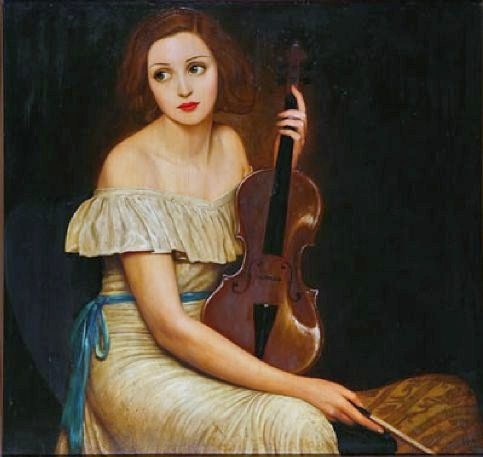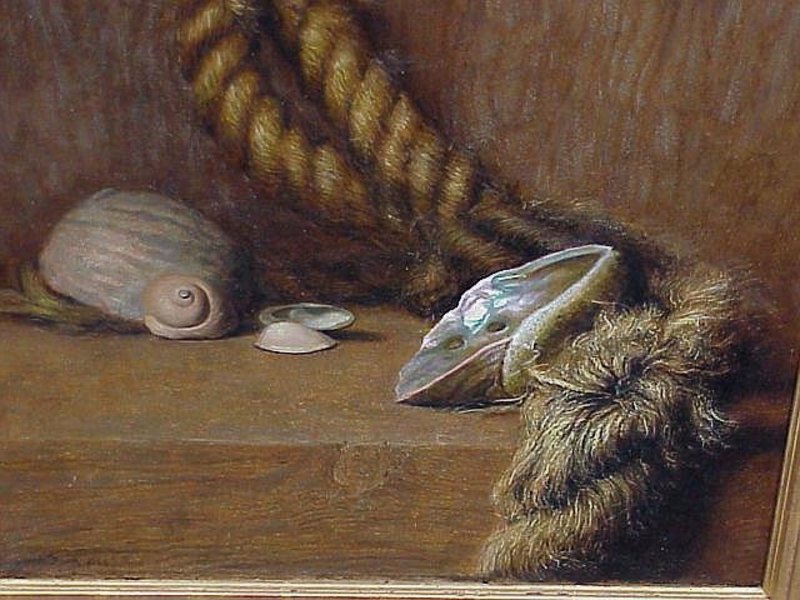 Claude Buck died of natural causes in Santa Barbara, CA, on August 4, 1974.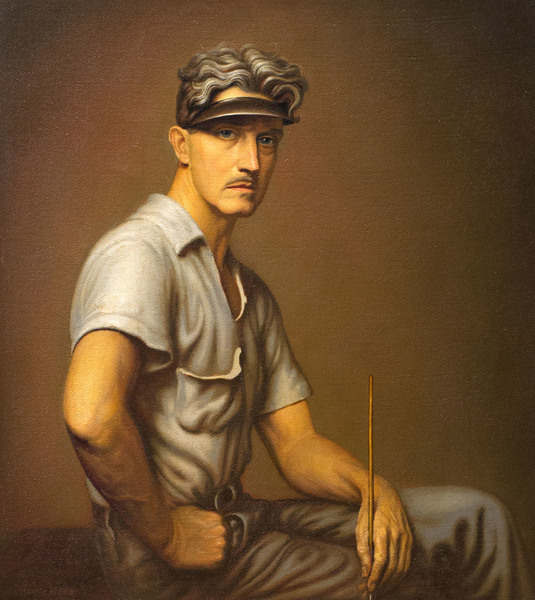 ---
Edited from:
---
TML Arts aims for accuracy in content and functionality in posts.
Click the button below to let us know about typos, incorrect information, broken links, erroneous attribution,
or additional, relative information.
---
---
---
---