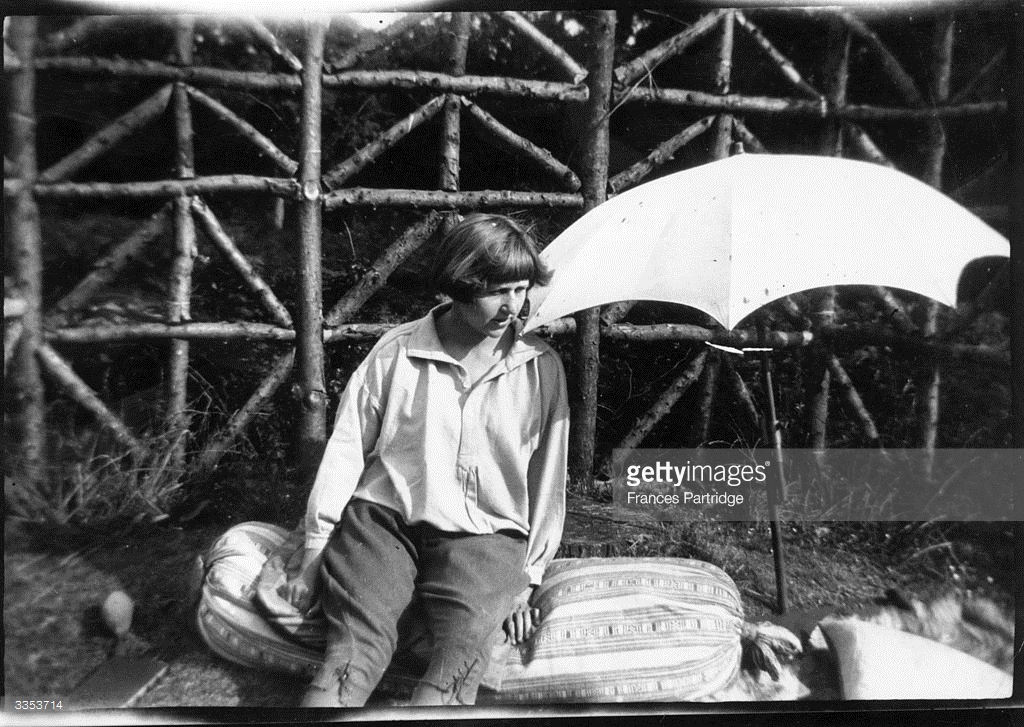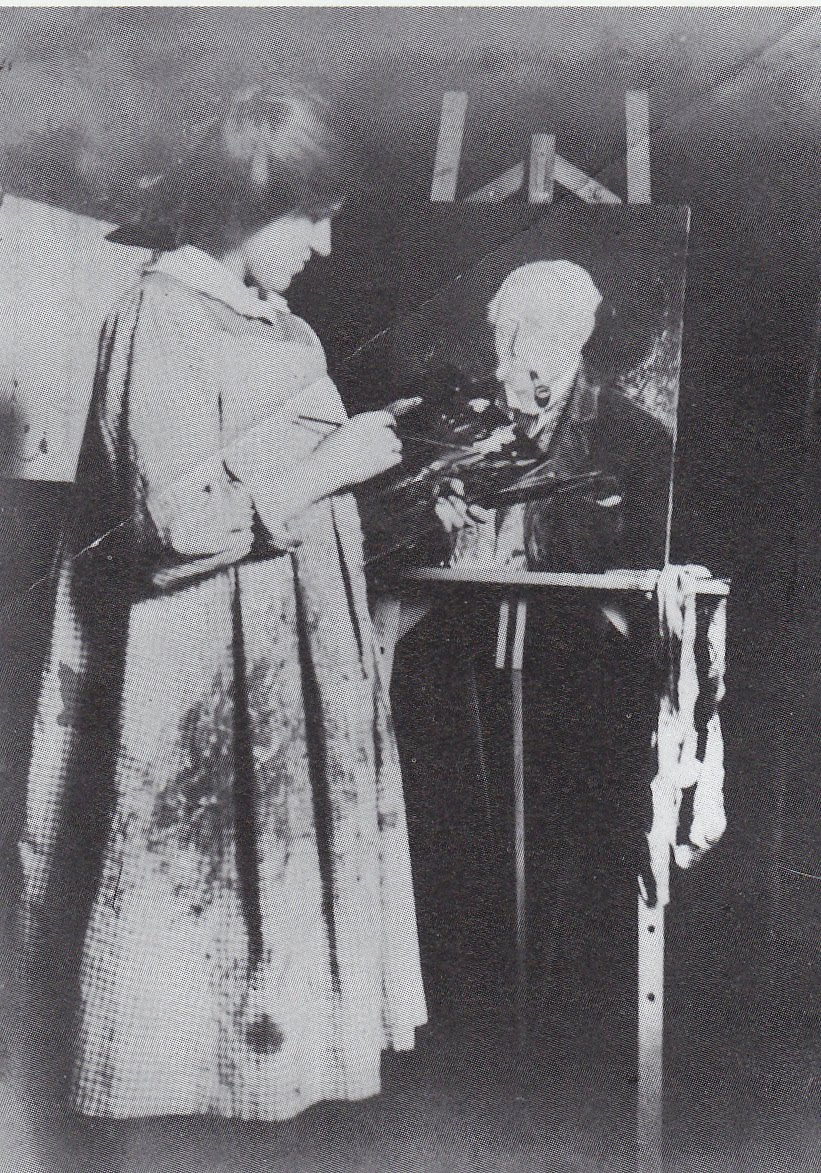 In 1926, Ralph Partridge began an affair with Frances Marshall, and left to live with her in London. His marriage to Carrington was effectively over, but he continued to visit her most weekends. In 1928 she met Bernard 'Beakus' Penrose, a friend of Partridge's and the younger brother of the artist Roland Penrose, and began an affair with him. The affair energized her artistic creativity, and she also collaborated with Penrose on the making of three films. However, Penrose wanted Carrington exclusively for himself, a commitment she refused to make because of her love for Strachey. The affair, her last with a man, ended when she became pregnant and had an abortion.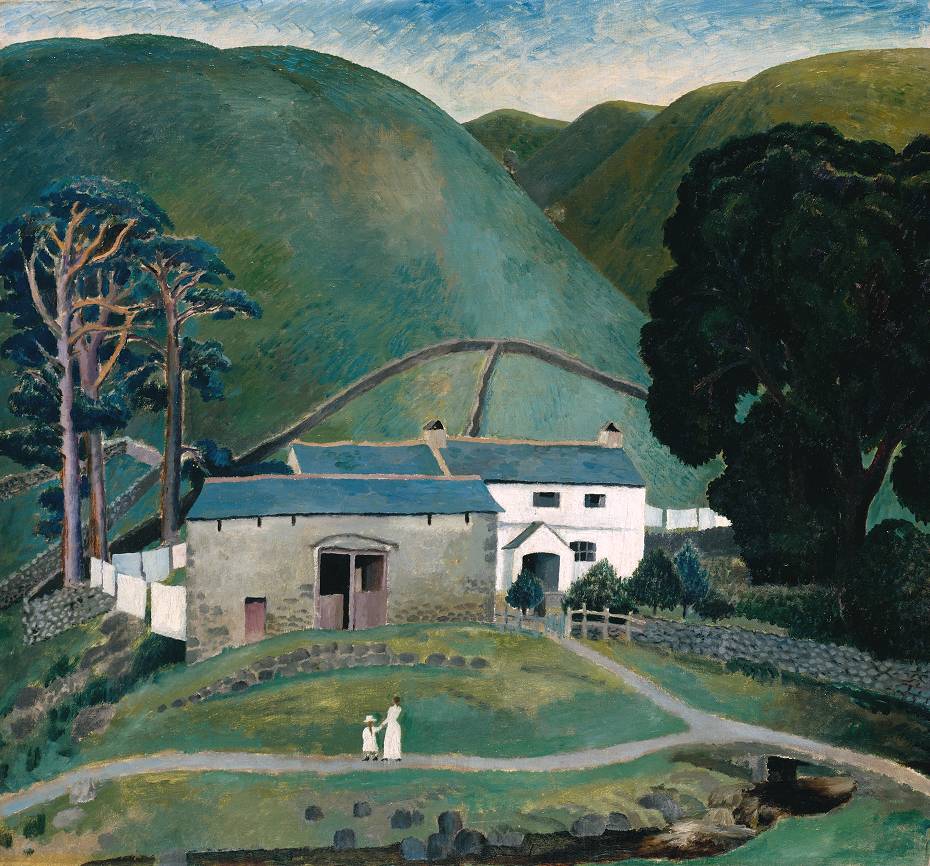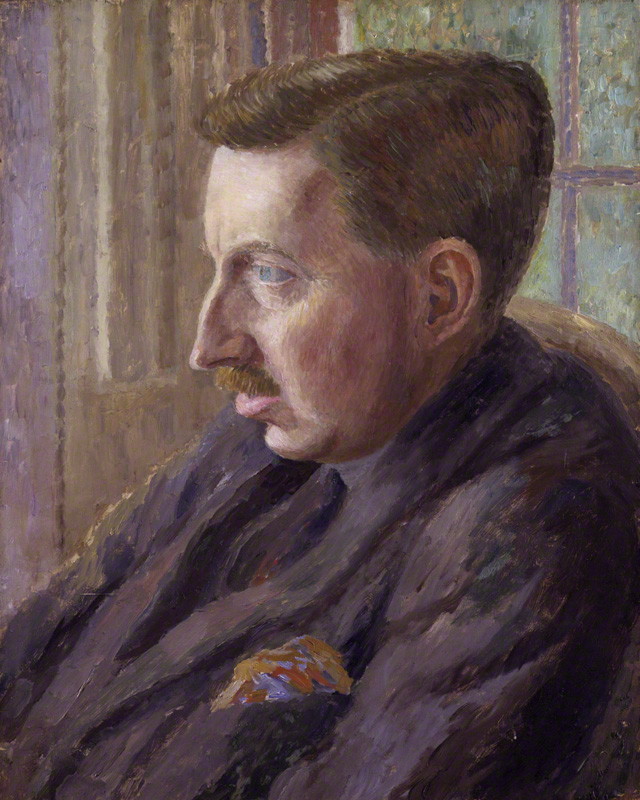 During her lifetime, Carrington's work received no critical attention. The lack of encouragement may have kept her from displaying her artwork. Her work can be described as progressive, because it did not fit into the mainstream of art in England at the time. In fact, her work was not considered art at all. Her work featured Victorian style pictures which were made from colored tin foil and paper. She included pen sketches in letters to her friends, with the intention of entertaining them. She also created wood-block prints, which were highly regarded. Her lesser-known work included painted pub signs and murals, ceramics, fireplaces, and tin trunks.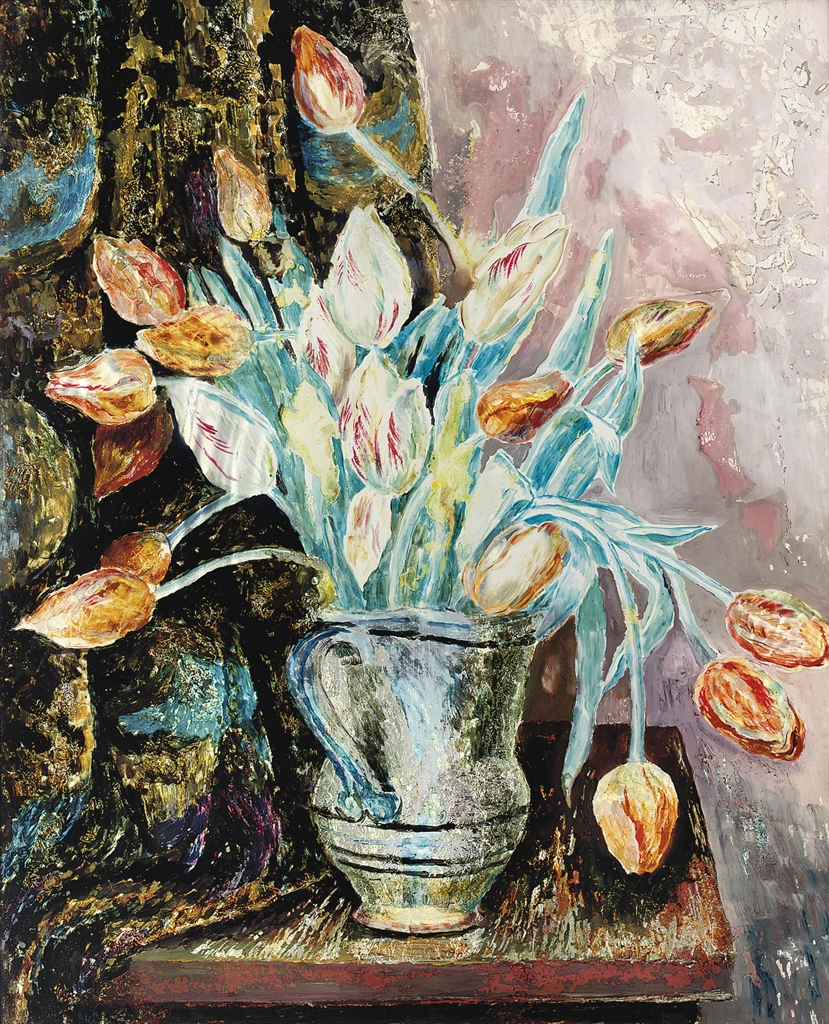 Carrington was better known for her landscape paintings. These paintings have even been linked to surrealism. Her landscapes blend the facts of visual perception with interior desires and fantasies. One specific work of art, Mountain Ranges from Yegen, Andalusia, 1924, shows the split in perspectives. There is an intimate foreground, and there is in the distance a view of the mountains. The main focus, on the middle mountains, exhibit the texture of human skin. This merges the notion of the personal being made public.
%
|
%
|
%
|
%
|
%