Today's Artist Birthday: Carrington (29 March 1893 – 11 March 1932)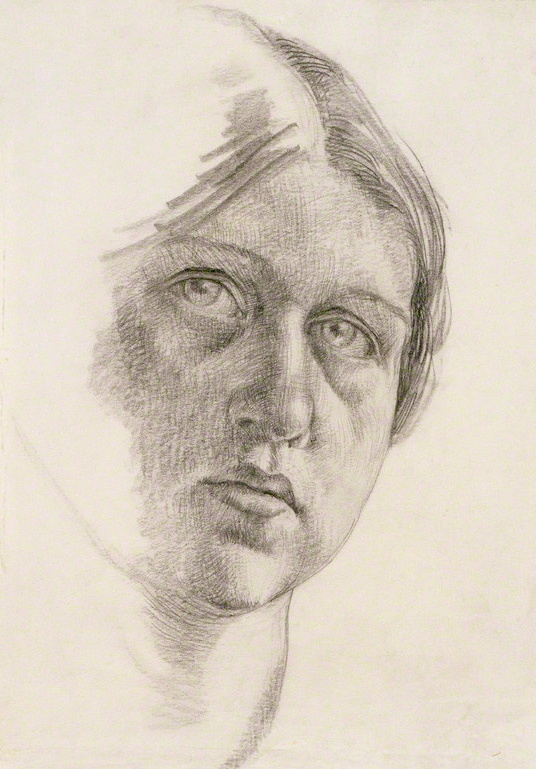 Dora de Houghton Carrington, known generally as Carrington, was a British painter and decorative artist, remembered in part for her association with members of the Bloomsbury Group, especially the writer Lytton Strachey.
The daughter of a Liverpool merchant, she was born in Hereford, England, and attended the all-girls' Bedford High School which emphasized art. Her parents also paid for her to receive extra lessons in drawing. She went to the Slade School of Art at University College, London where she subsequently won a scholarship. From her time at the Slade onwards, she was commonly known simply by her surname. She was not well known as a painter during her lifetime, as she rarely exhibited and did not sign her work. She worked for a while at the Omega Workshops, and for the Hogarth Press, designing woodcuts.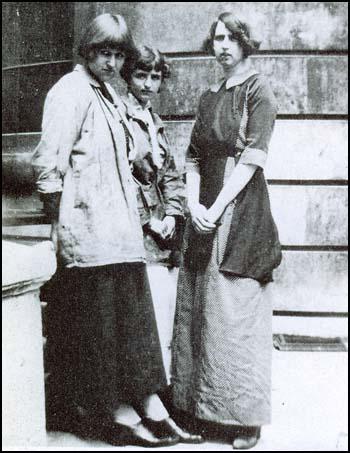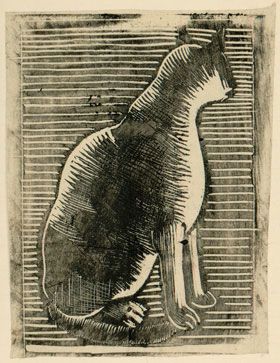 She was not a member of the Bloomsbury Group, though she was closely associated with them and, more generally, with "Bohemian" attitudes, through her long relationship with the homosexual writer Lytton Strachey, whom she first met in 1916. Distinguished by her cropped pageboy hair style (before it was fashionable) and somewhat androgynous appearance, she was troubled by her sexuality; she is known to have had at least two lesbian affairs (with Henrietta Bingham and Lady Ottoline Morrell). She also had a significant relationship with the writer Gerald Brenan.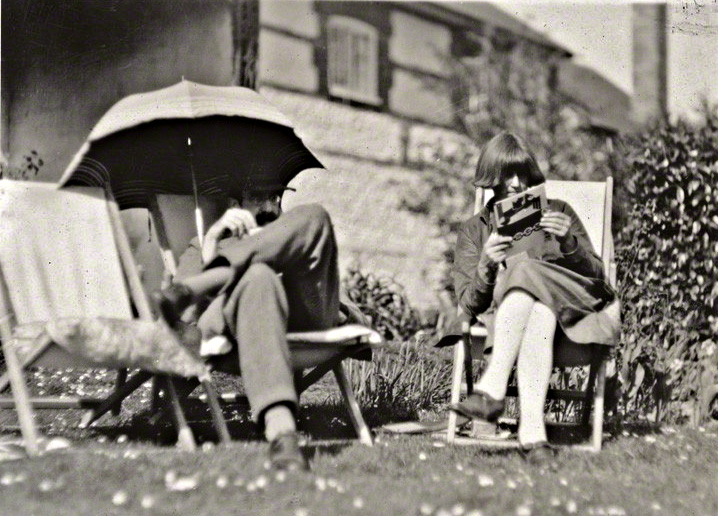 In June 1918, Virginia Woolf wrote of Carrington in her diary: "She is odd from her mixture of impulse & self consciousness. I wonder sometimes what she's at: so eager to please, conciliatory, restless, & active…. [B]ut she is such a bustling eager creature, so red & solid, & at the same time inquisitive, that one can't help liking her."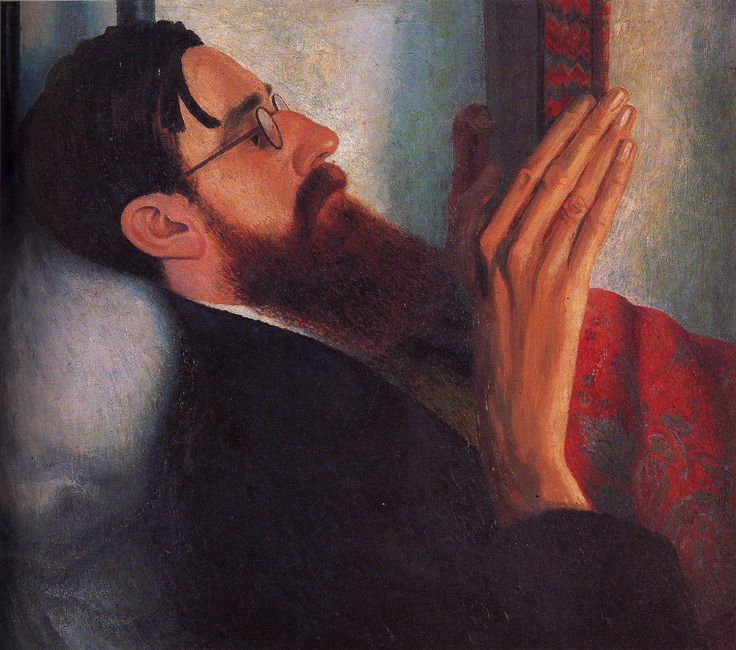 Carrington first set up house with Lytton Strachey in November 1917, when they moved together to Tidmarsh Mill House, near Pangbourne, Berkshire. She met Ralph Partridge, an Oxford friend of her younger brother Noel, in 1918. Partridge fell in love with Carrington and eventually, in 1921, She agreed to marry him, not for love but to hold the menage a trois together. Strachey paid for the wedding, and also accompanied the couple on their honeymoon in Venice. The three moved to Ham Spray House in Wiltshire in 1924. The house had been purchased by Strachey in the name of Partridge.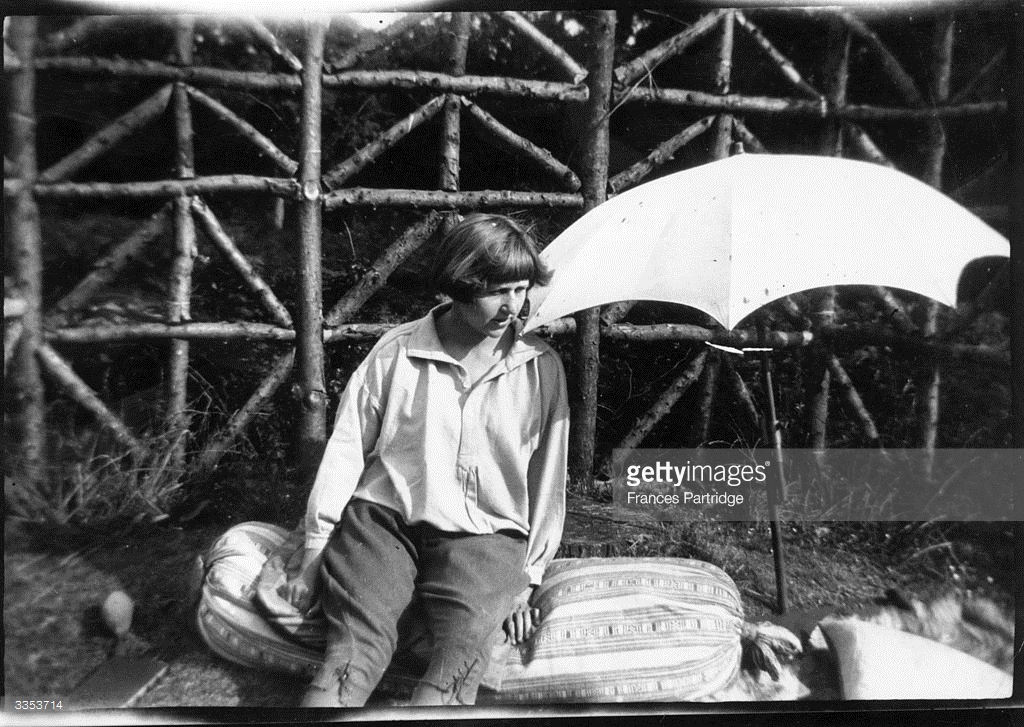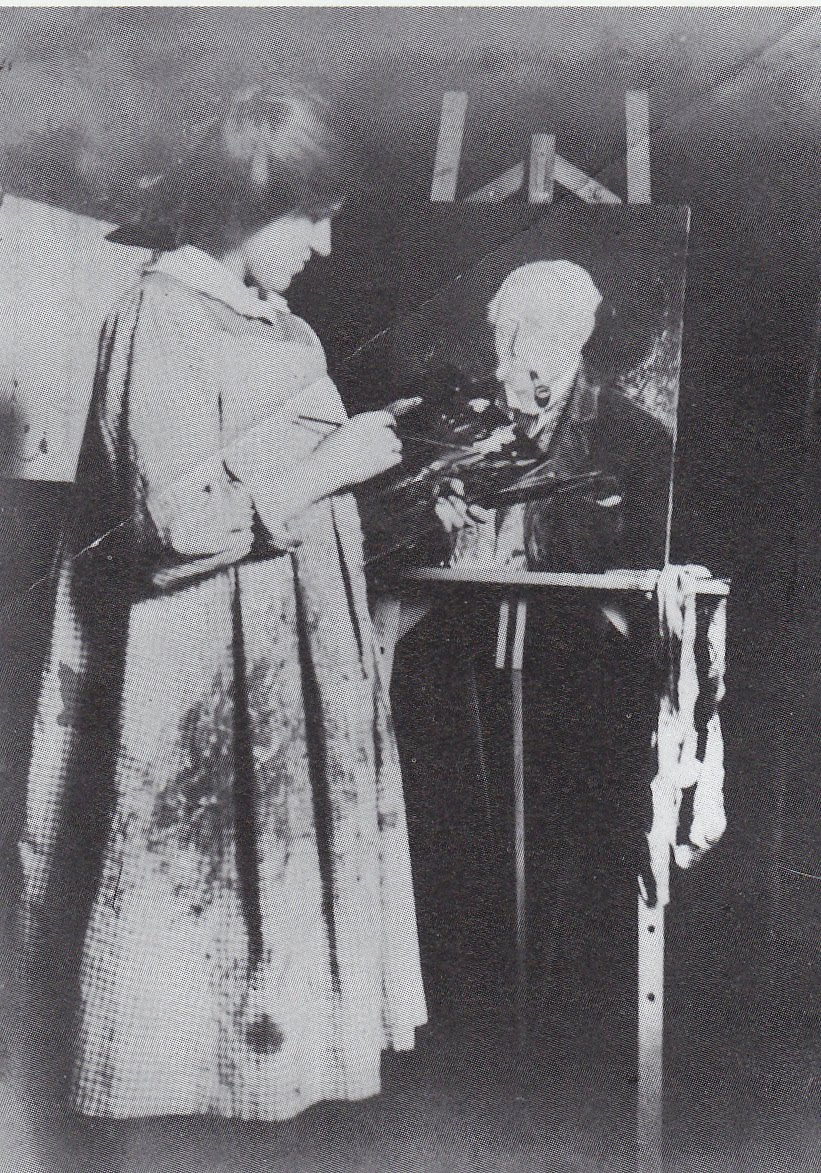 In 1926, Ralph Partridge began an affair with Frances Marshall, and left to live with her in London. His marriage to Carrington was effectively over, but he continued to visit her most weekends. In 1928 she met Bernard 'Beakus' Penrose, a friend of Partridge's and the younger brother of the artist Roland Penrose, and began an affair with him. The affair energized her artistic creativity, and she also collaborated with Penrose on the making of three films. However, Penrose wanted Carrington exclusively for himself, a commitment she refused to make because of her love for Strachey. The affair, her last with a man, ended when she became pregnant and had an abortion.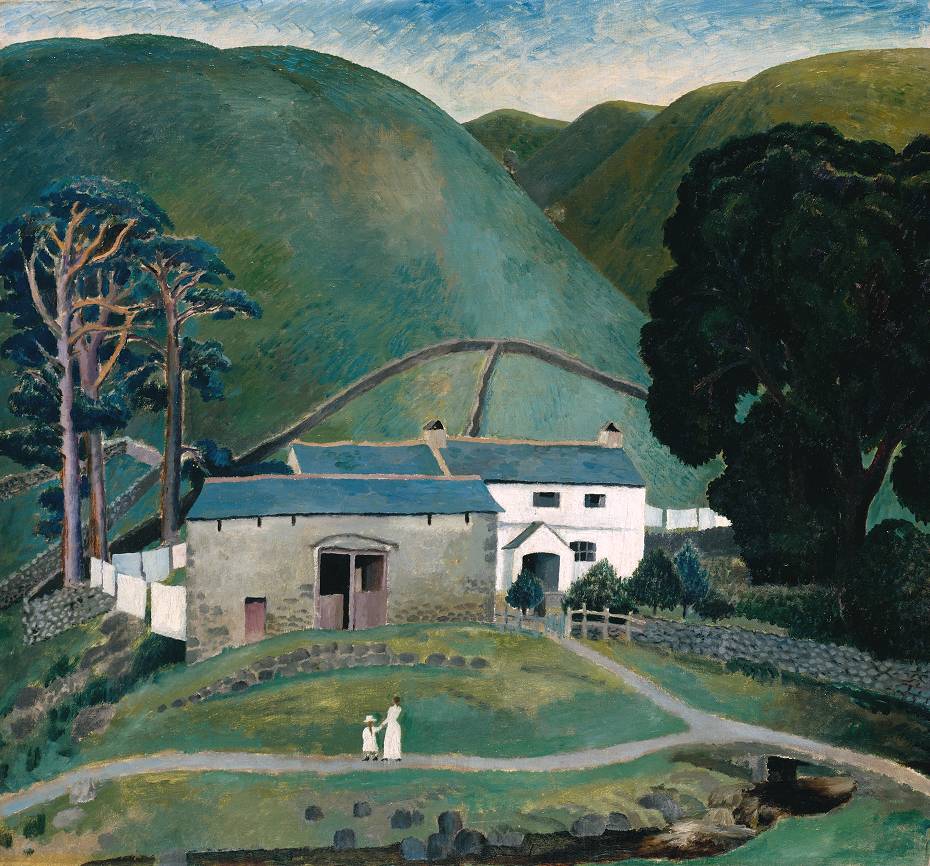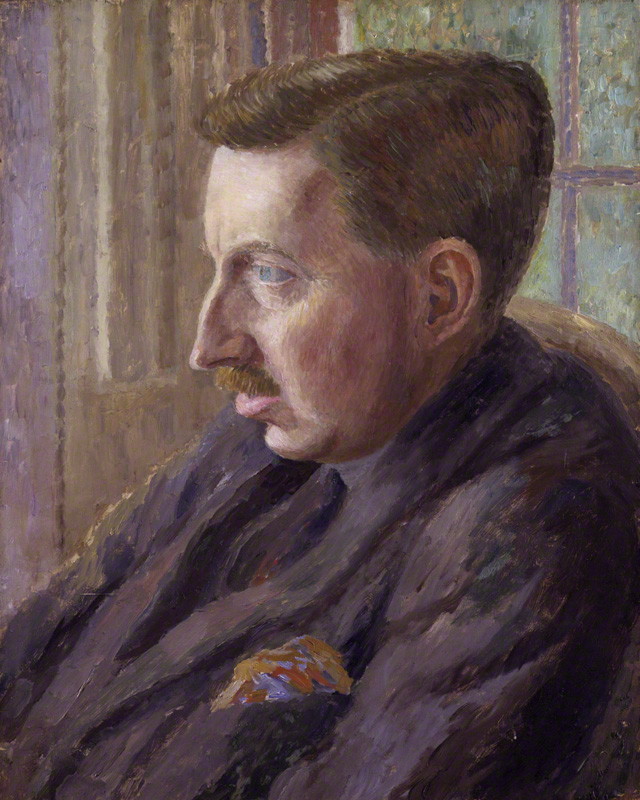 During her lifetime, Carrington's work received no critical attention. The lack of encouragement may have kept her from displaying her artwork. Her work can be described as progressive, because it did not fit into the mainstream of art in England at the time. In fact, her work was not considered art at all. Her work featured Victorian style pictures which were made from colored tin foil and paper. She included pen sketches in letters to her friends, with the intention of entertaining them. She also created wood-block prints, which were highly regarded. Her lesser-known work included painted pub signs and murals, ceramics, fireplaces, and tin trunks.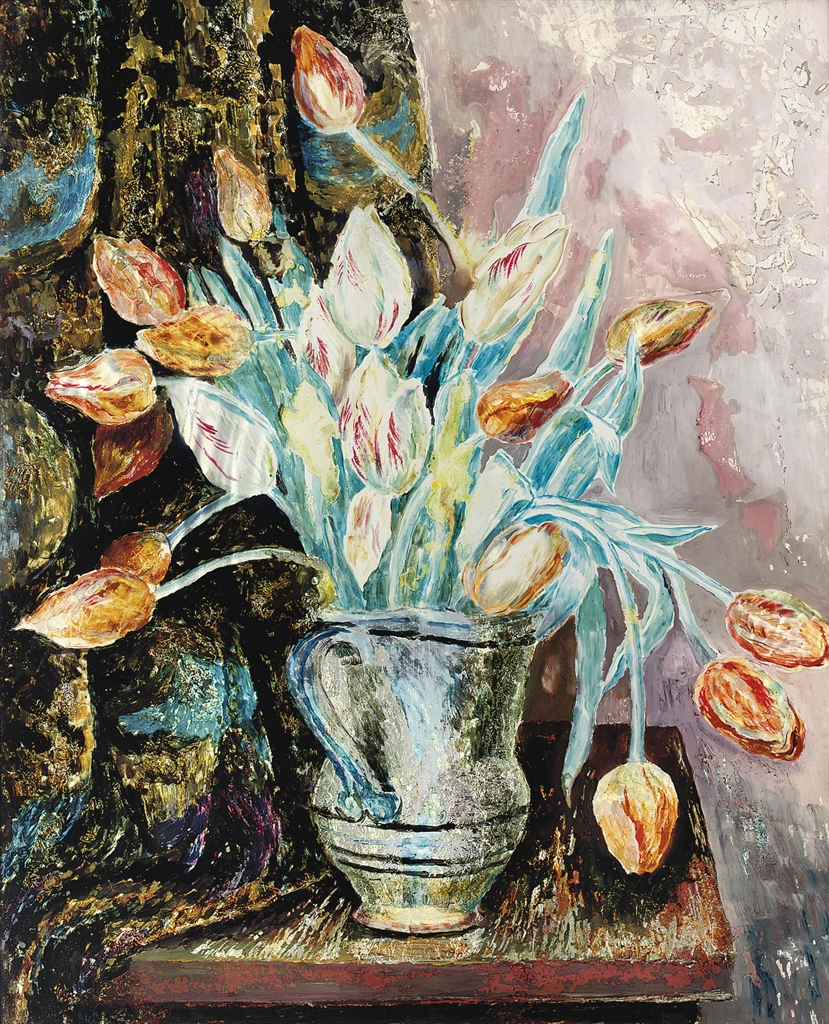 Carrington was better known for her landscape paintings. These paintings have even been linked to surrealism. Her landscapes blend the facts of visual perception with interior desires and fantasies. One specific work of art, Mountain Ranges from Yegen, Andalusia, 1924, shows the split in perspectives. There is an intimate foreground, and there is in the distance a view of the mountains. The main focus, on the middle mountains, exhibit the texture of human skin. This merges the notion of the personal being made public.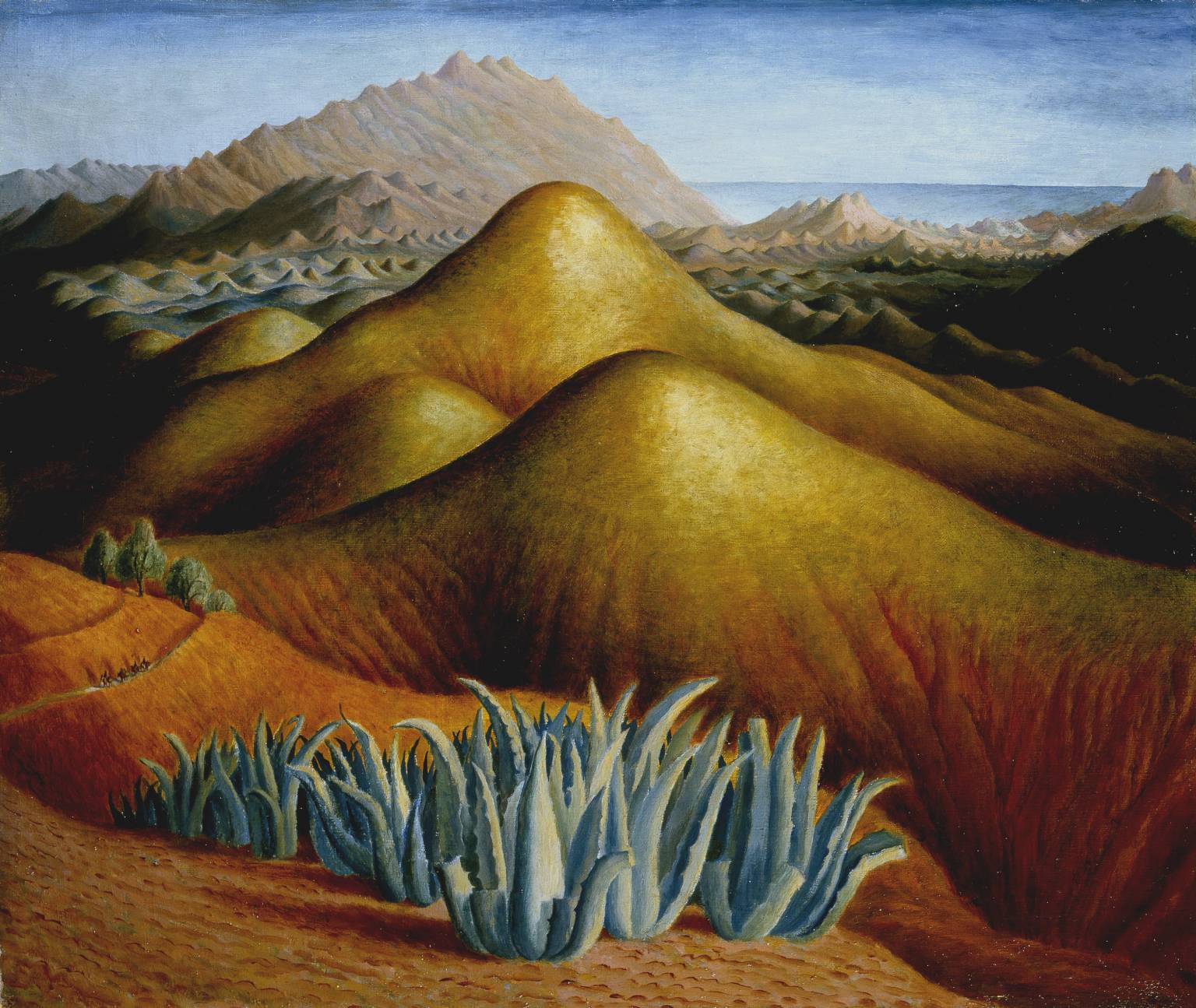 Lytton Strachey died of stomach cancer at Ham Spray in January 1932. Carrington, who saw no purpose in a life without Strachey, committed suicide seven weeks after his death by shooting herself with a gun borrowed from her friend, Hon. Bryan Guinness (later 2nd Baron Moyne) and wearing Strachey's robe. Her body was cremated and the ashes buried under the laurels in the garden of Ham Spray House.
For many years, Carrington's art was neglected by the public and her main notoriety was due to her relationship with Lytton Strachey. On the day she agreed to marry Partridge she wrote to Strachey, who was in Italy, what has been described as "one of the most moving love letters in the English language. She wrote "… I cried last night Lytton, whilst he slept by my side sleeping happily—I cried to think of a savage cynical fate which had made it impossible for my love ever to be used by you …" Strachey wrote back "… you do know very well that I love you as something more than a friend, you angelic creature, whose goodness to me has made me happy for years, and whose presence in my life has been and always will be, one of the most important things in my life …"
Upon his death, Strachey left Carrington £10,000 (nearly a quarter of a million dollars by today's standards).
In 1978, Sir John Rothenstein, for nearly 30 years Director of the Tate Gallery, London, called Dora Carrington "the most neglected serious painter of her time."
The Tate in London, as of 2015, owns two of Carrington's paintings.
Carrington's life with Strachey was dramatized in the 1995 film "Carrington," starring Emma Thompson in the title role.
(Edited from: https://en.wikipedia.org/wiki/Dora_Carrington)
See also: http://spartacus-educational.com/ARTcarrington.htm – great detailed insight to this lovely lady's life.