Few artworks by the Baroness exist today. Several known found object works include
Enduring Ornament
(1913),
Earring-Object
(ca. 1917-1919),
Cathedral (
ca. 1918) and
Limbswish
(ca. 1920). Rediscovered by the Whitney Museum in New York City in 1996, her
Portrait of Marcel Duchamp
(no longer extant) is another example of her ready-made pieces.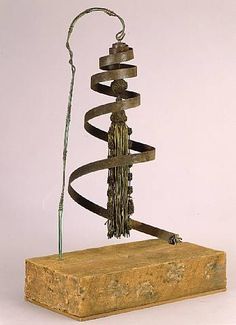 There has been substantial new research indicating that some artworks attributed to other artists of the period can now either be attributed to the Baroness, or raise the possibility that she may have created the works. One work, called God (1917) had for a number of years been attributed to the artist Morton Livingston Schamberg. The Philadelphia Museum of Art, whose collection includes God, now credits the Baroness as a co-artist of this piece. However, according to the scholar Francis Naumann, it is reasonable to conclude, based on the works known to have been made by her, that the Baroness most likely came up with the concept of combining the two elements of the sculpture (a cast iron plumbing trap mounted upside down on top of a wooden mitre box) and provided the title, while Schamberg assembled and photographed the piece.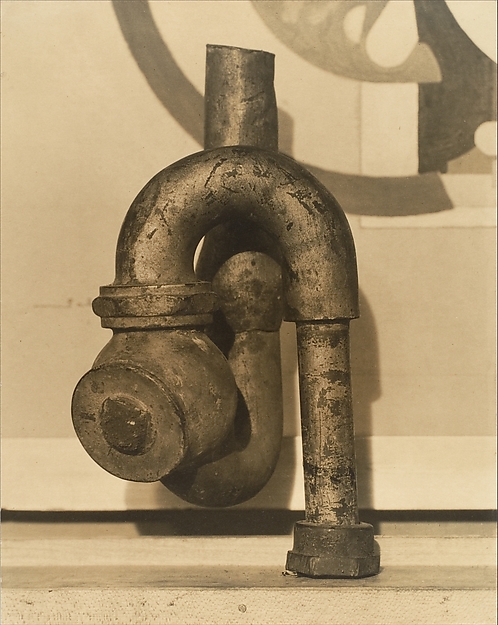 The Baroness was also most likely the creator of the Marcel Ducham accredited famous ready-made, Fountain (1917). As Irene Gammel has documented, the choice of a urinal as an art work is more in line with Freytag-Loringhoven's scatological aesthetics than with Duchamp's. Moreover, Duchamp indicated in a letter to his sister Suzanne, written in 1917, that a female friend of his had sent him the urinal for submission to Society of Independent Artists Exhibition: "Une de mes amies sous un pseudonyme masculin, Richard Mutt, avait envoyé une pissotière en porcelaine comme sculpture" ("One of my female friends, who had adopted the male pseudonym, Richard Mutt, sent me a porcelain urinal as a sculpture." Furthermore, the pseudonym "Richard Mutt" was one of the Baroness' nom de plume, and so, though there is no direct proof, it is fairly clear that Duchamp's masterpiece is in fact, not his own.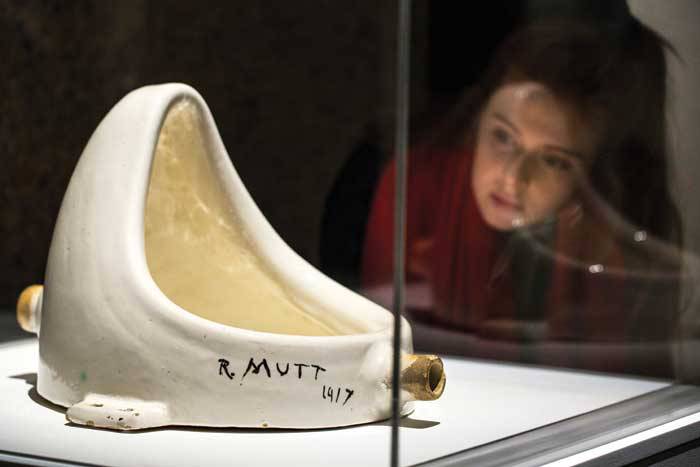 In 1923, Freytag-Loringhoven went back to Berlin, expecting better opportunities to make money, but instead found an economically devastated post-World War I Germany. Regardless of her difficulties in Weimar Germany, she remained there, penniless and on the verge of insanity. Several friends in the American expatriate community, in particular Djuna Barnes, Berenice Abbott, and Peggy Guggenheim, provided emotional and financial support.
%
|
%
|
%
|
%
|
%
|
%
|
%