Today's Artist Birthday: Baroness Elsa von Freytag-Loringhoven
Baroness Elsa von Freytag-Loringhoven (sometimes also called Else von Freytag-von Loringhoven) (12 July 1874 – 15 December 1927) was a German-born avant-garde, Dadaist artist and poet who worked for several years in Greenwich Village, New York City, United States. Her provocative poetry was published posthumously in 2011 in Body Sweats: The Uncensored Writings of Elsa von Freytag-Loringhoven. The New York Times praised the book as one of the notable art books of 2011.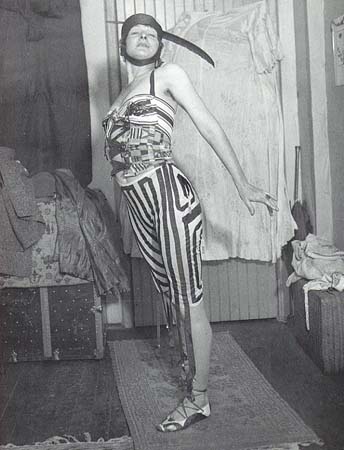 Freytag-Loringhoven was born Else Hildegard Plötz in Swinemünde (Świnoujście), in Pomerania, Germany, to Adolf Plötz and Ida Marie Kleist. Her father, a mason, physically and verbally abused her in her childhood. She trained and worked as an actress and vaudeville performer and had numerous affairs with artists in Berlin, Munich and Italy.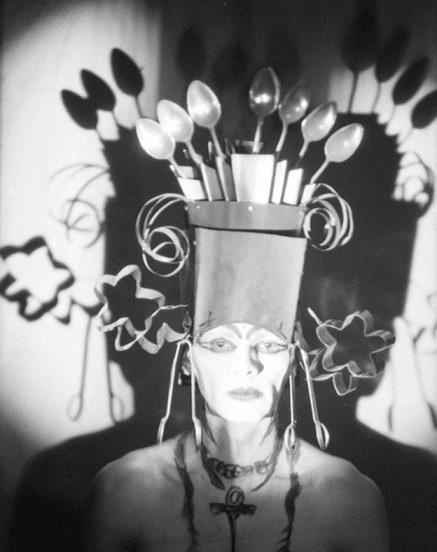 She studied art in Dachau, near Munich, before marrying in 1901, Berlin-based architect, August Endell, at which time she became Else Endell. She had an open relationship with her husband, and in 1902 she became involved romantically with a friend of Endell's, the minor poet and translator Felix Paul Greve (later the Canadian author Frederick Philip Grove), and all three went to Palermo in late January 1903. They then moved to various places, including Wollerau, Switzerland, and Paris-Plage, France.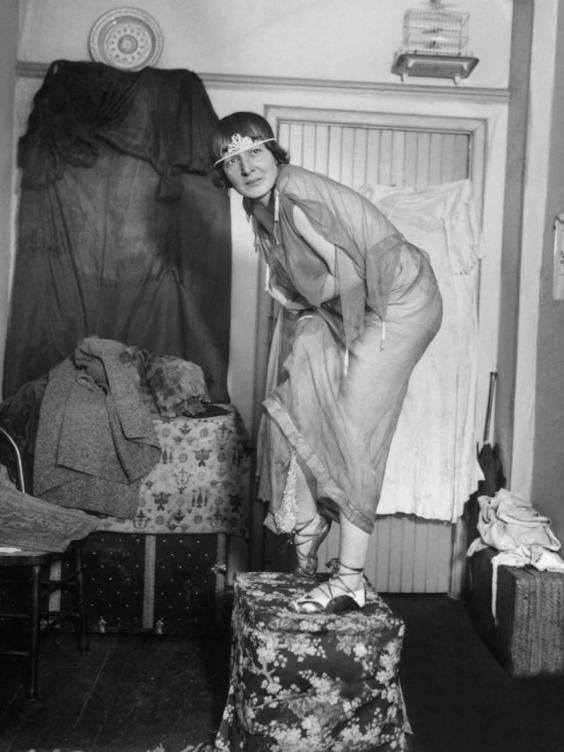 In 1906, she and Greve returned to Berlin, where they were married on August 22, 1907. In July 1910, she followed Greve to North America, where they operated a small farm in Sparta, Kentucky, not far from Cincinnati, Ohio. Grove eventually left, in 1911, and went west to a bonanza farm near Fargo, North Dakota, and came to Manitoba in 1912. She started modeling for artists in Cincinnati, and made her way east via West Virginia and Philadelphia, before she married her third husband, the German Baron Leopold von Freytag-Loringhoven, in November 1913 in New York. There, she became known as "the dadaist Baroness Elsa von Freytag-Loringhoven".

In New York City, Freytag-Loringhoven supported herself by working in a cigarette factory and by posing as a model for artists such as Louis Bouché, George Biddle, and Man Ray. She also appeared in works by Man Ray, George Grantham Bain and others; lithography by George Biddle; and paintings by Theresa Bernstein.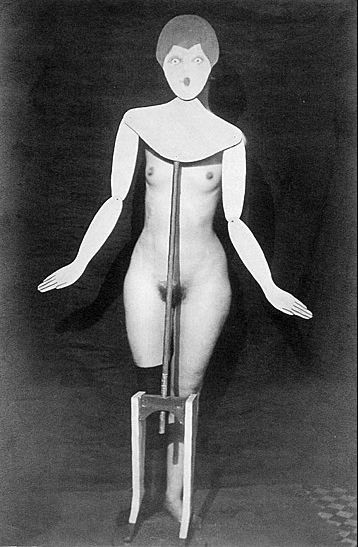 The Baroness was given a platform for her poetry in The Little Review, where, starting in 1918, her work was featured alongside chapters of James Joyce's Ulysses. Jane Heap considered the Baroness "the first American dada." She was an early female pioneer of sound poetry, but also made creative use of the dash, while many of her portmanteau compositions, such as "Kissambushed" and "Phalluspistol," present miniature poems. Most of her poems remained unpublished until the publications of Body Sweats. Her personal papers were preserved after her death by her editor, literary agent, artistic collaborator, and lover Djuna Barnes.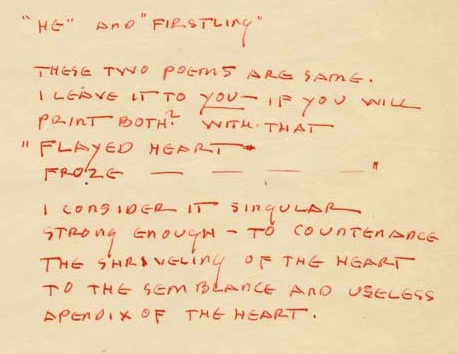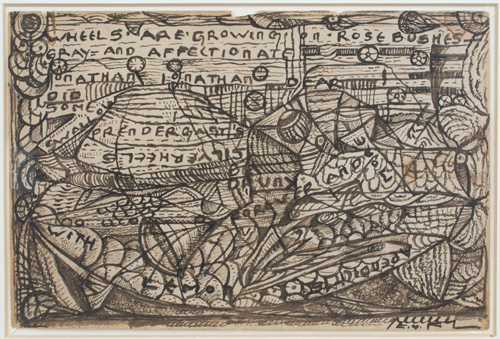 University of Maryland Libraries acquired a collection of her work with the Papers of Djuna Barnes in 1973 and subsequently separated von Freytag-Lorninghoven's papers and treated them as an individual collection. The collection contains correspondences, visual poems, and other artistic/literary works by the artist. The University of Maryland's Special collections has an extensive digital archive of her manuscripts.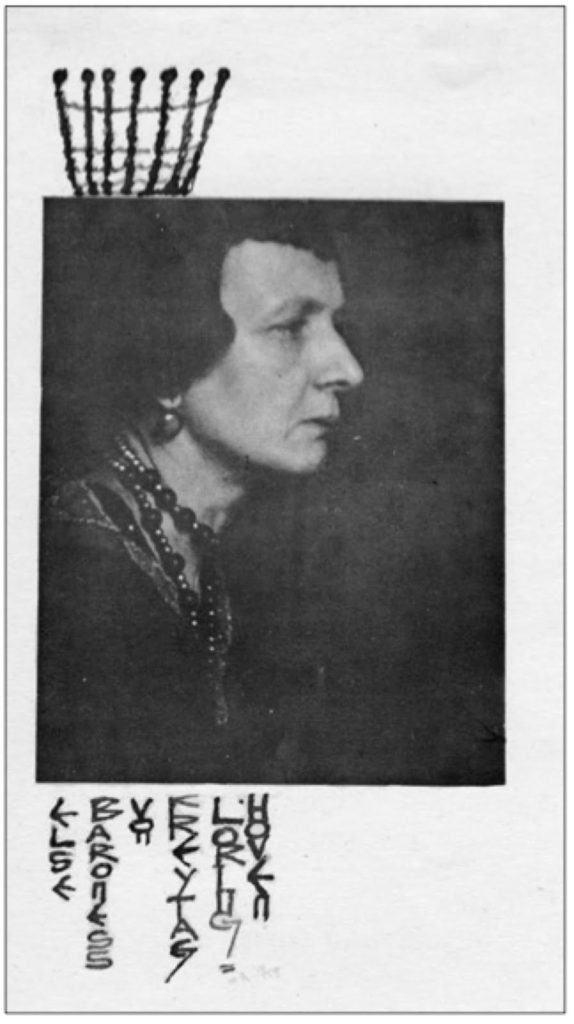 In New York, the Baroness also worked on assemblage sculptures and paintings, creating art out of the rubbish and refuse she collected from the streets. The Baroness was also known to construct elaborate costumes from found objects, creating a "kind of living collage" that erased the boundaries between life and art.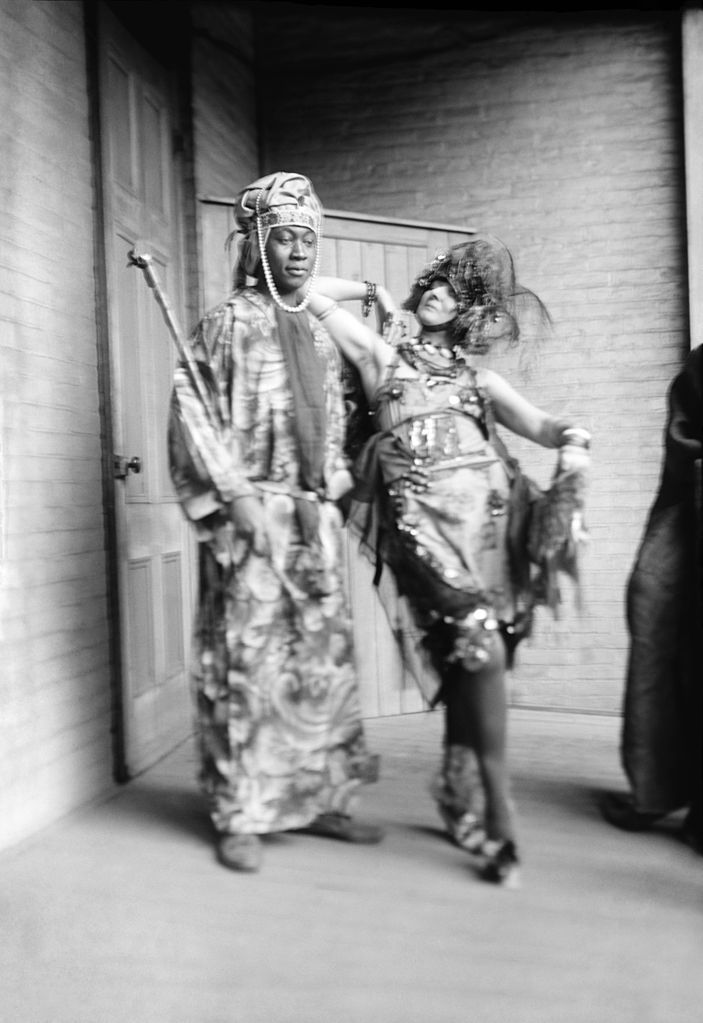 Few artworks by the Baroness exist today. Several known found object works include Enduring Ornament (1913), Earring-Object (ca. 1917-1919), Cathedral (ca. 1918) and Limbswish (ca. 1920). Rediscovered by the Whitney Museum in New York City in 1996, her Portrait of Marcel Duchamp (no longer extant) is another example of her ready-made pieces.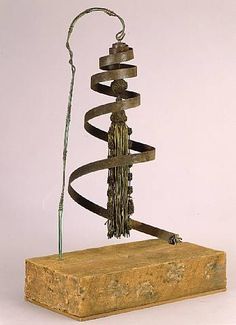 There has been substantial new research indicating that some artworks attributed to other artists of the period can now either be attributed to the Baroness, or raise the possibility that she may have created the works. One work, called God (1917) had for a number of years been attributed to the artist Morton Livingston Schamberg. The Philadelphia Museum of Art, whose collection includes God, now credits the Baroness as a co-artist of this piece. However, according to the scholar Francis Naumann, it is reasonable to conclude, based on the works known to have been made by her, that the Baroness most likely came up with the concept of combining the two elements of the sculpture (a cast iron plumbing trap mounted upside down on top of a wooden mitre box) and provided the title, while Schamberg assembled and photographed the piece.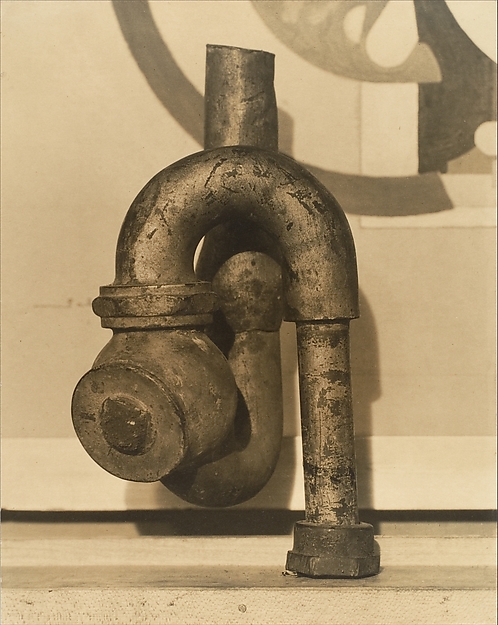 The Baroness was also most likely the creator of the Marcel Ducham accredited famous ready-made, Fountain (1917). As Irene Gammel has documented, the choice of a urinal as an art work is more in line with Freytag-Loringhoven's scatological aesthetics than with Duchamp's. Moreover, Duchamp indicated in a letter to his sister Suzanne, written in 1917, that a female friend of his had sent him the urinal for submission to Society of Independent Artists Exhibition: "Une de mes amies sous un pseudonyme masculin, Richard Mutt, avait envoyé une pissotière en porcelaine comme sculpture" ("One of my female friends, who had adopted the male pseudonym, Richard Mutt, sent me a porcelain urinal as a sculpture." Furthermore, the pseudonym "Richard Mutt" was one of the Baroness' nom de plume, and so, though there is no direct proof, it is fairly clear that Duchamp's masterpiece is in fact, not his own.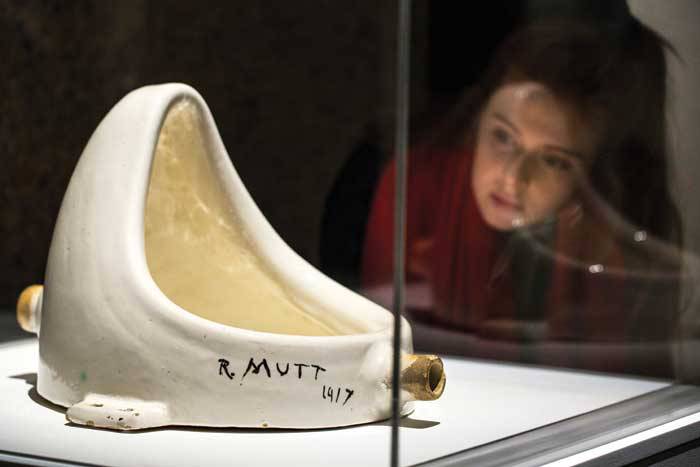 In 1923, Freytag-Loringhoven went back to Berlin, expecting better opportunities to make money, but instead found an economically devastated post-World War I Germany. Regardless of her difficulties in Weimar Germany, she remained there, penniless and on the verge of insanity. Several friends in the American expatriate community, in particular Djuna Barnes, Berenice Abbott, and Peggy Guggenheim, provided emotional and financial support.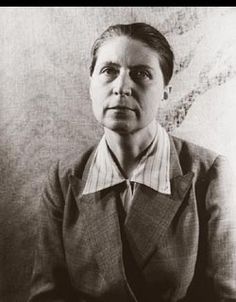 Freytag-Loringhoven's mental stability steadily improved when she was able to leave Germany and move to Paris. However, she died on 14 December 1927 of gas suffocation after it was left on in her flat. She may have forgotten to turn the gas off, or someone else may have turned it on; the circumstances were never clear. She is buried in Paris, France, at Père Lachaise Cemetery.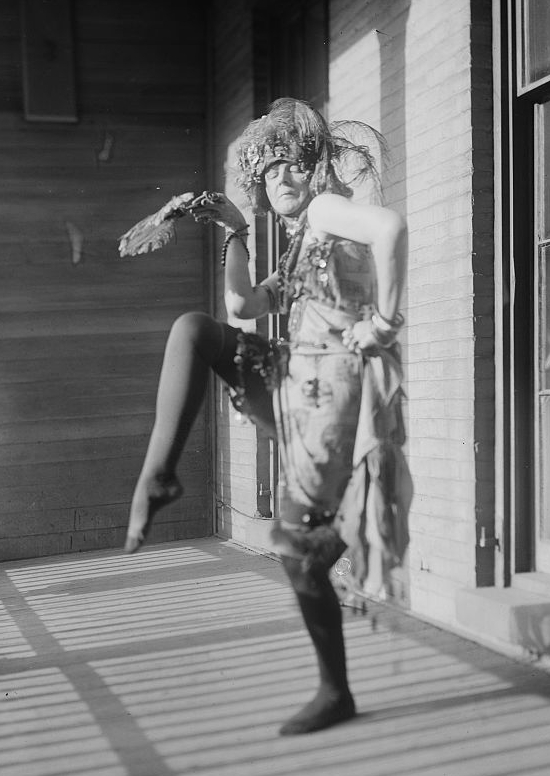 ---
Edited from:
https://en.wikipedia.org/wiki/Elsa_von_Freytag-Loringhoven
---
TML Arts aims for accuracy in content and functionality in posts.
Click the button below to let us know about typos, incorrect information, broken links, erroneous attribution,
or additional relative information.
---
---
---
---