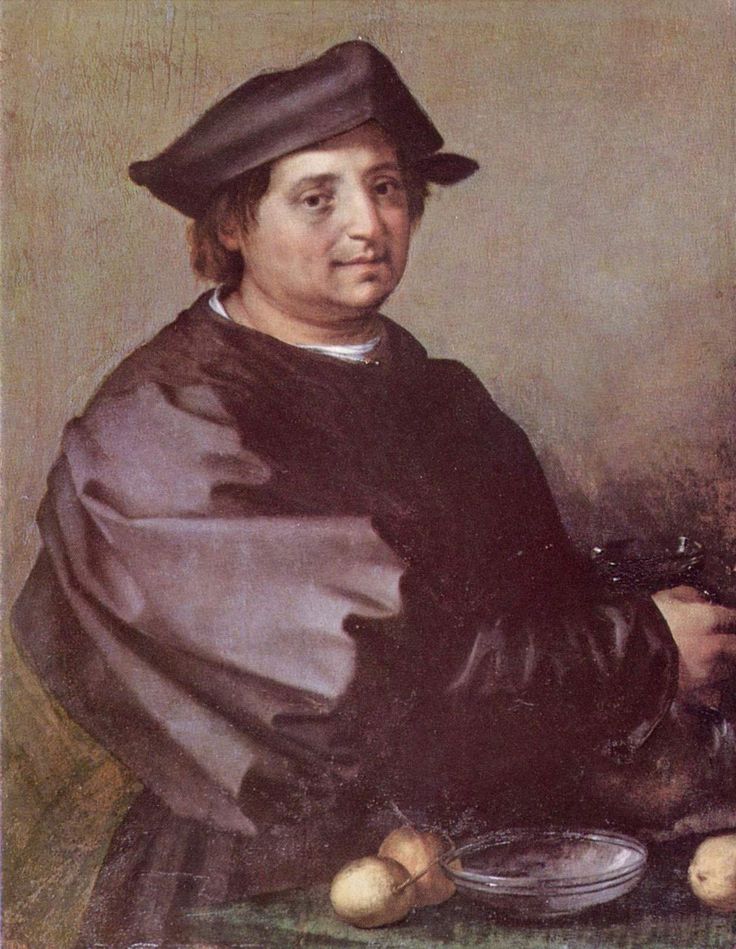 One of del Sarto's most famous works, The Madonna of the Harpies, is a depiction of the Virgin and child on a pedestal, flanked by two saints (Bonaventure or Francis and John the Evangelist), and at her feet two cherubs. The pedestal is decorated with a relief depicting some feminine figures interpreted as harpies and thus gave rise, in English, to the name of the painting. Originally completed in 1517 for the convent of San Francesco dei Macci, the altarpiece now resides in the Uffizi. In an Italy swamped with a tsunami of Madonnas, it would be easy to overlook this work; however, this commonly copied scheme also lends itself to comparison of his style with that of his contemporaries. The figures have a Leonardo da Vinci-like aura, and the stable pyramid of their composition provides a unified structure. In some ways, his rigid adherence is more classical than Leonardo da Vinci's but less so than Fra Bartolomeo's representations of the Holy Family.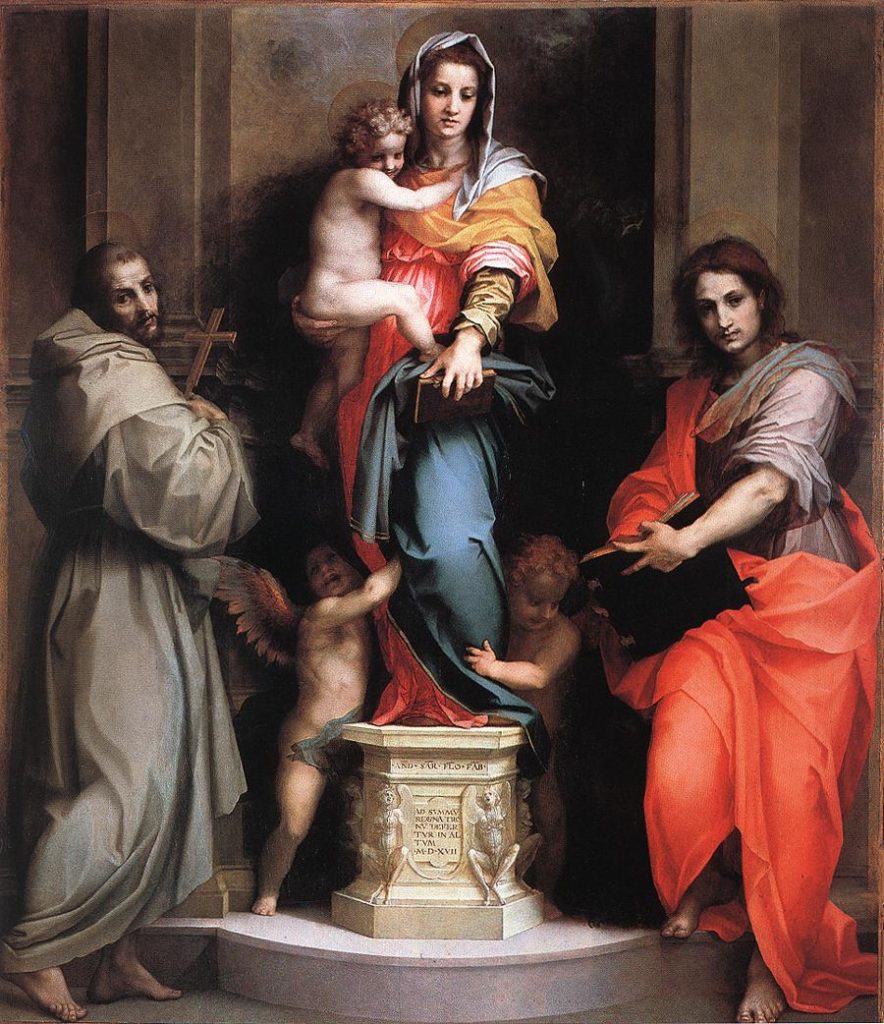 Andrea married Lucrezia (del Fede), widow of a hatter named Carlo, of Recanati, on 26 December 1512. Lucrezia appears in many of his paintings, often as a Madonna. However, Vasari describes her as "faithless, jealous, and vixenish with the apprentices." She is similarly characterized in a poem by Robert Browning.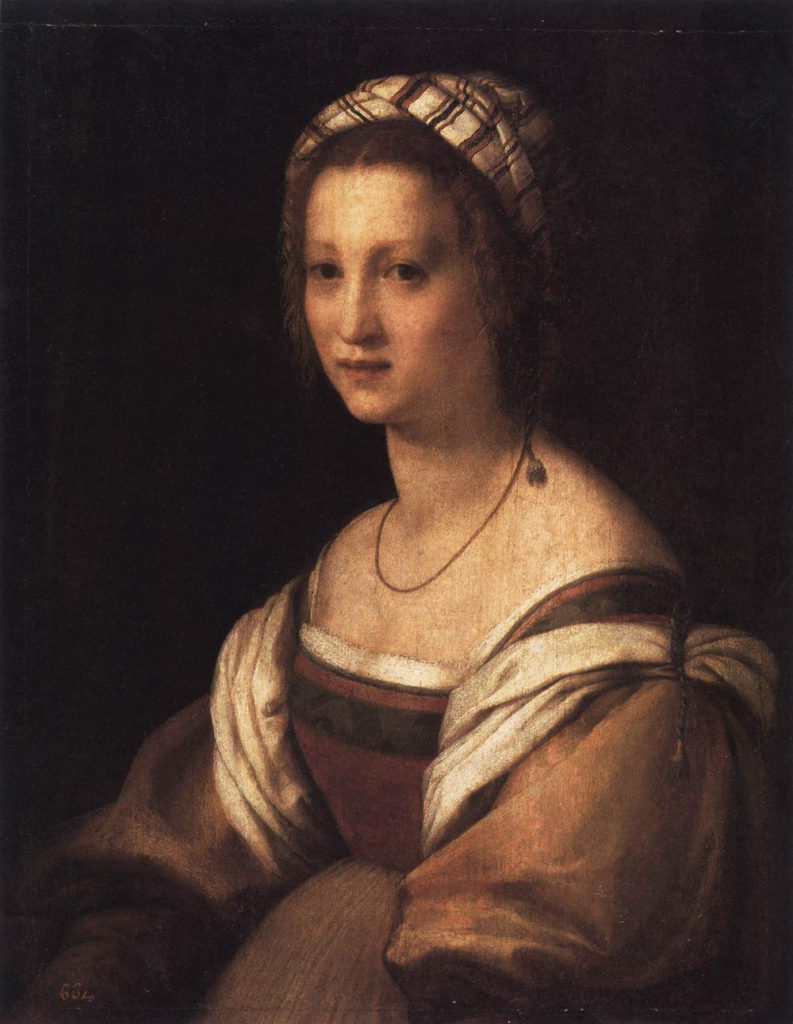 Andrea died in Florence at age 43 during an outbreak of Bubonic Plague at the end of September 1530. He was buried unceremoniously by the Misericordia in the church of the Servites. In Lives of the Artists, Vasari claimed Andrea received no attention at all from his wife during his terminal illness. However, it was well-known at the time that plague was highly contagious, so it has been speculated that Lucrezia was simply afraid to contract the virulent and frequently-fatal disease. If true, this well-founded caution was prudent, as she survived her husband by 40 years.
%
|
%
|
%
|
%
|
%
|
%
|
%