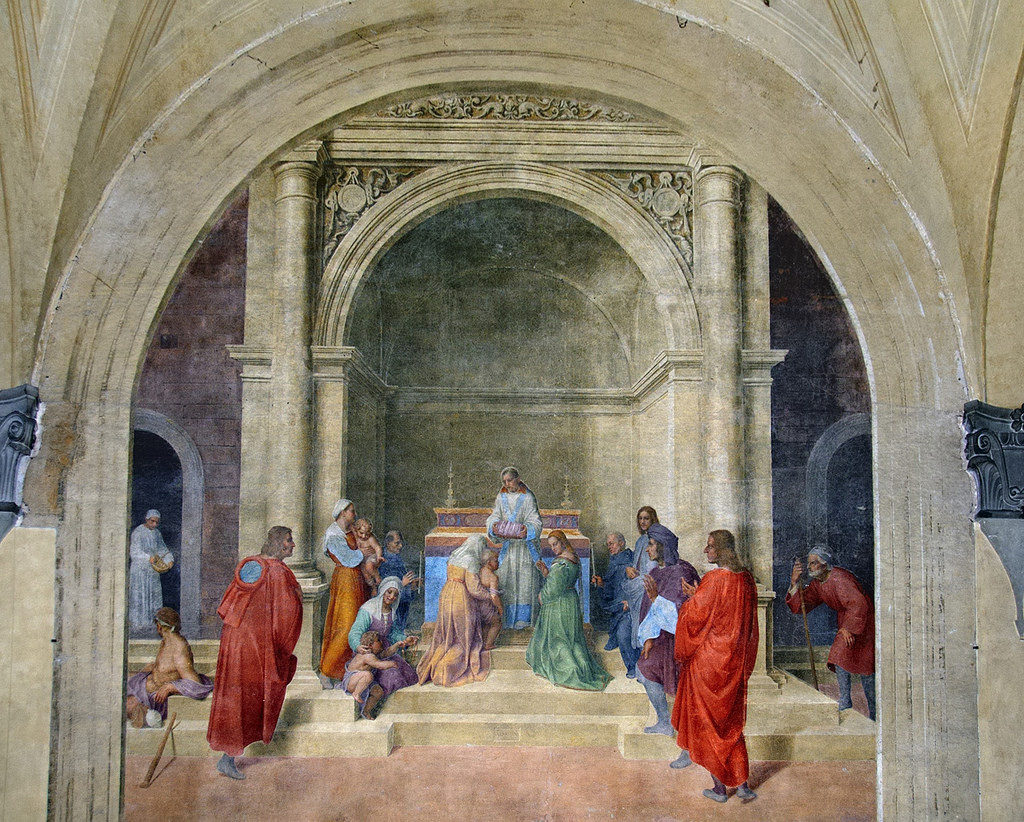 The Servites convinced him to do two more frescoes in the forecourt, though of a different subject matter: a Procession of the Magi (or Adoration, containing a self-portrait) finished in 1511 and a Nativity of the Virgin. These paintings met with respect, the correctness of the contours being particularly admired, and earned for Sarto the nickname of "Andrea senza errori" (Andrea the perfect). Towards 1512 he painted an Annunciation in the monastery of S. Gallo and a Marriage of Saint Catherine (Dresden).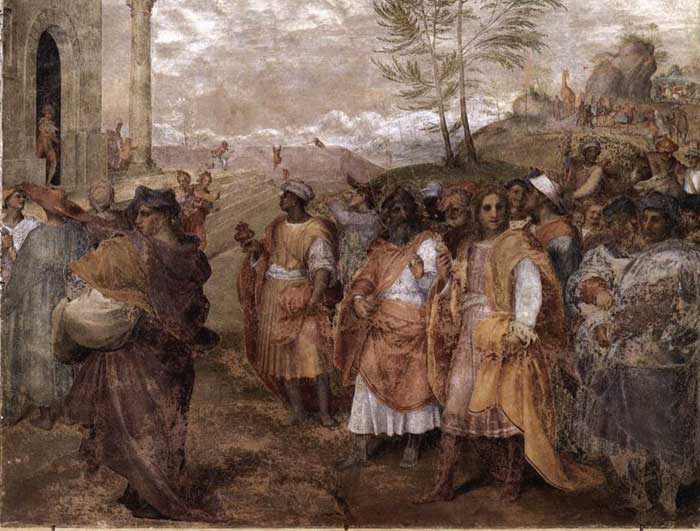 Before the end of 1516 a Pietà of Del Sarto's composition, and afterwards a Madonna, were sent to the French Court. This led to an invitation from François I, in 1518, and the artist journeyed to Paris in June of that year, along with his pupil Andrea Squarzzella, leaving his wife, Lucrezia, in Florence.
According to Giorgio Vasari, Andrea's pupil and biographer, Lucrezia wrote to Andrea and demanded he return to Italy. The King assented, but only on the understanding that his absence from France was to be short. He then entrusted Andrea with a sum of money to be expended in purchasing works of art for the French Court. By Vasari's account, Andrea took the money and used it to buy himself a house in Florence, thus ruining his reputation and preventing him from ever returning to France, but is now believed by some historians to be apocryphal.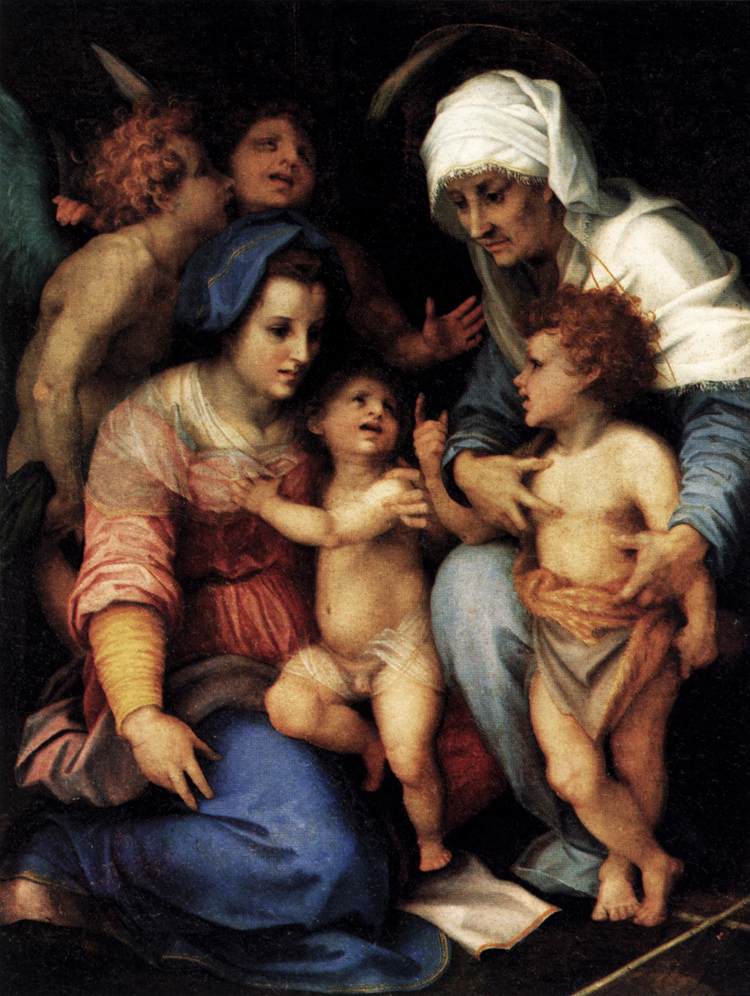 In 1520 he resumed work in Florence, and executed the Faith and Charity in the cloister of the Scalzo. These were succeeded by the Dance of the Daughter of Herodias, the Beheading of the Baptist, the Presentation of his head to Herod, an allegory of Hope, the Apparition of the Angel to Zacharias (1523) and Visitation. This last was painted in the autumn of 1524, after Andrea had returned from Luco in Mugello, whence an outbreak of bubonic plague in Florence had driven him and his family.
%
|
%
|
%
|
%
|
%
|
%
|
%