Alice Trumbull Mason: painter
Alice Trumbull Mason (1904–1971) was an American abstract painter. She became a staunch advocate of nonobjective art early in her career, and throughout her life she believed in its truthfulness over representational art.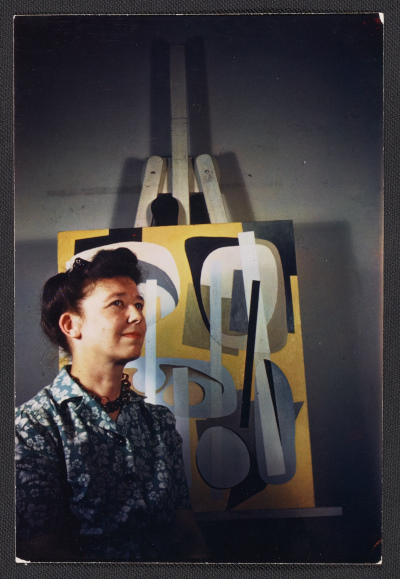 Born to an affluent family in Litchfield, Connecticut, Mason was a descendant of the American history painter, John Trumbull. Her mother had studied art in Paris in the 1880s, and her sister had studied with Fernand Léger and Hans Hofmann. As a young woman Alice travelled throughout Europe, and beginning in 1921, she studied art in Rome, finally attending the British Academy in 1923.
%
|
%
|
%
|
%
|
%