Alice Trumbull Mason: painter
Alice Trumbull Mason (1904–1971) was an American abstract painter. She became a staunch advocate of nonobjective art early in her career, and throughout her life she believed in its truthfulness over representational art.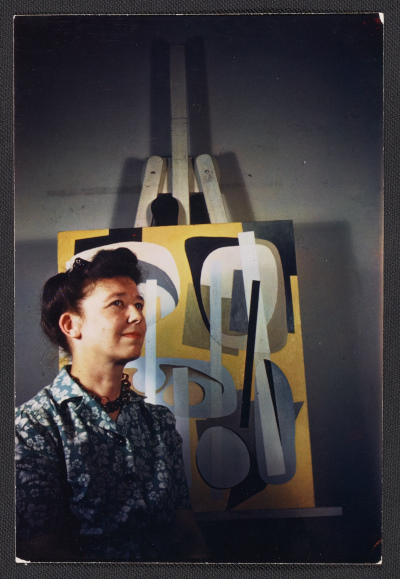 Born to an affluent family in Litchfield, Connecticut, Mason was a descendant of the American history painter, John Trumbull. Her mother had studied art in Paris in the 1880s, and her sister had studied with Fernand Léger and Hans Hofmann. As a young woman Alice travelled throughout Europe, and beginning in 1921, she studied art in Rome, finally attending the British Academy in 1923.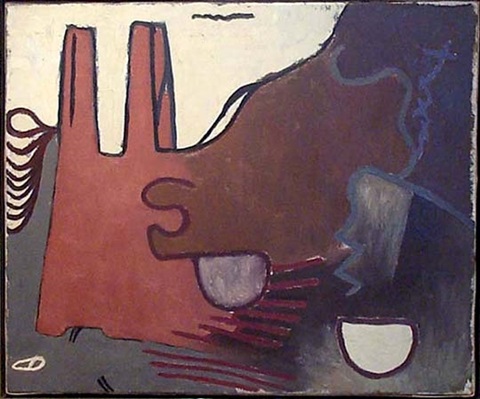 She settled in New York by 1927 and her artistic conversion came as a student of Arshile Gorky at the Grand Central Art School from 1927 to 1931. Though his own work was not yet abstract, Gorky introduced Mason to the analytical aspects of Cubism and the spiritual approach of Kandinsky. She also studied with Charles Webster Hawthorne at the National Academy of Design in New York where she befriended artists Esphyr Slobodkina and Ilya Bolotowsky.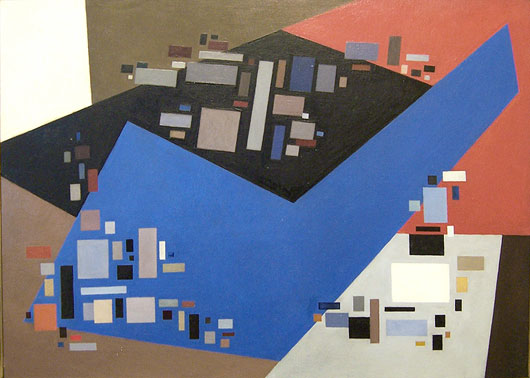 While her earlier works were biomorphic or pure abstraction, her knowledge of Byzantine architecture later infused her compositions with an architectural dimension. During a trip to Italy and Greece in 1928, Mason had been profoundly affected by Byzantine mosaics and archaic Greek sculpture. She admired the mosaics for their use of plastic elements and materials as expressive devices. She especially noted the use of line to generate motion and gilded tesserae to enhance the stylization of the line, qualities she adopted in her own untitled mosaic of 1941.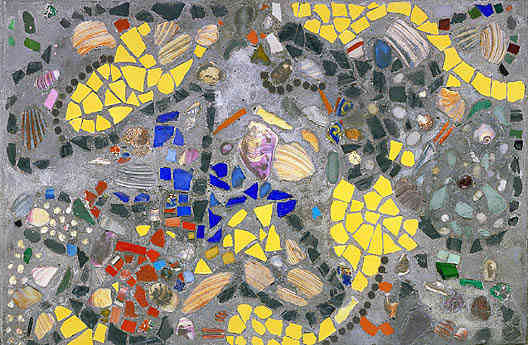 She continued her studies at the Grand Central Art Galleries until 1931. She later wrote that she became devoted to abstraction in 1929, "[A]fter happily painting these realistic things, I said to myself, 'What do I really know?' I knew the shape of my canvas and the use of my colors and I was completely joyful not to be governed by representing things anymore."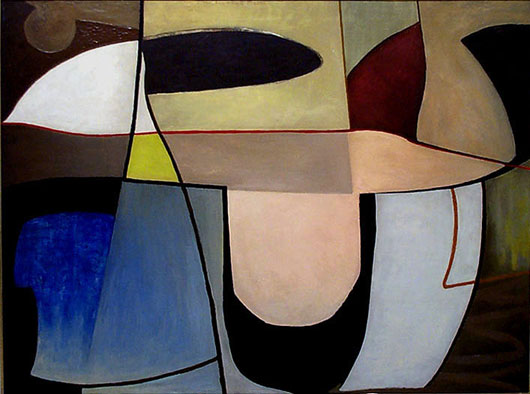 The artist married Warwood Mason, a sea captain, in 1928 or 1930. They had two children. Her daughter Emily Mason (b. 1932) also became an abstract painter.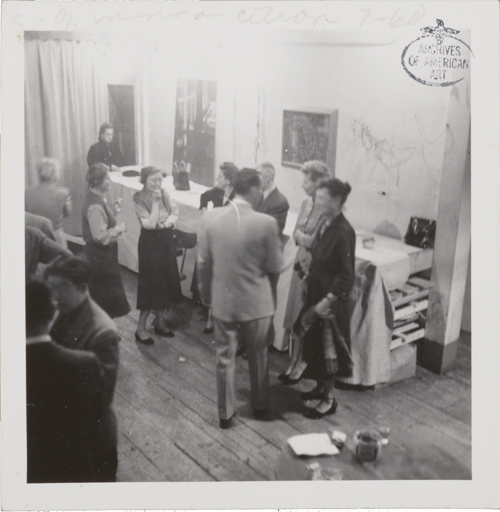 Alice Trumbull Mason took up poetry and corresponded with Gertrude Stein before resuming her painting in 1934. She first exhibited her work in New York in 1942. Her works received little recognition while she was alive.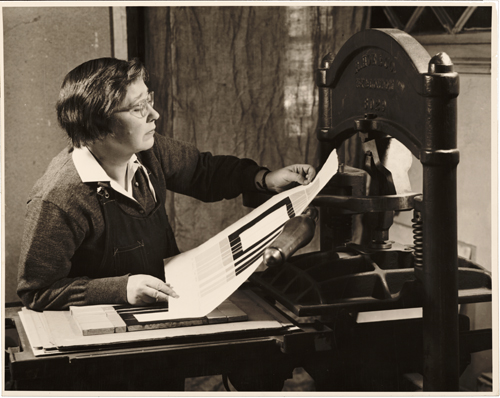 After the death of her son in 1958, she struggled with depression and alcoholism. She painted her last work in 1969 and died in New York City in 1971. Two years later the Whitney Museum of American Art hosted a retrospective exhibition of her works.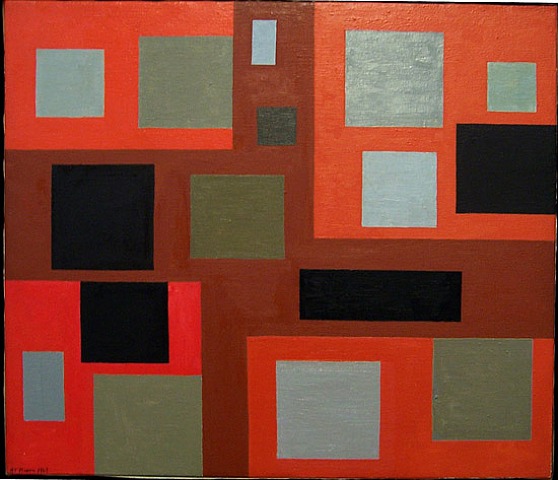 ---
Edited from:
---
TML Arts aims for accuracy in content and functionality in posts.
Click the button below to let us know about typos, incorrect information, broken links, erroneous attribution,
or additional relative information.
---
---
---
---