Alexander Milne Calder: sculptor
Alexander Milne Calder (1846–1923) was a Scottish American sculptor best known for the architectural sculpture of Philadelphia City Hall. Both his son and grandson would become renown sculptors as well.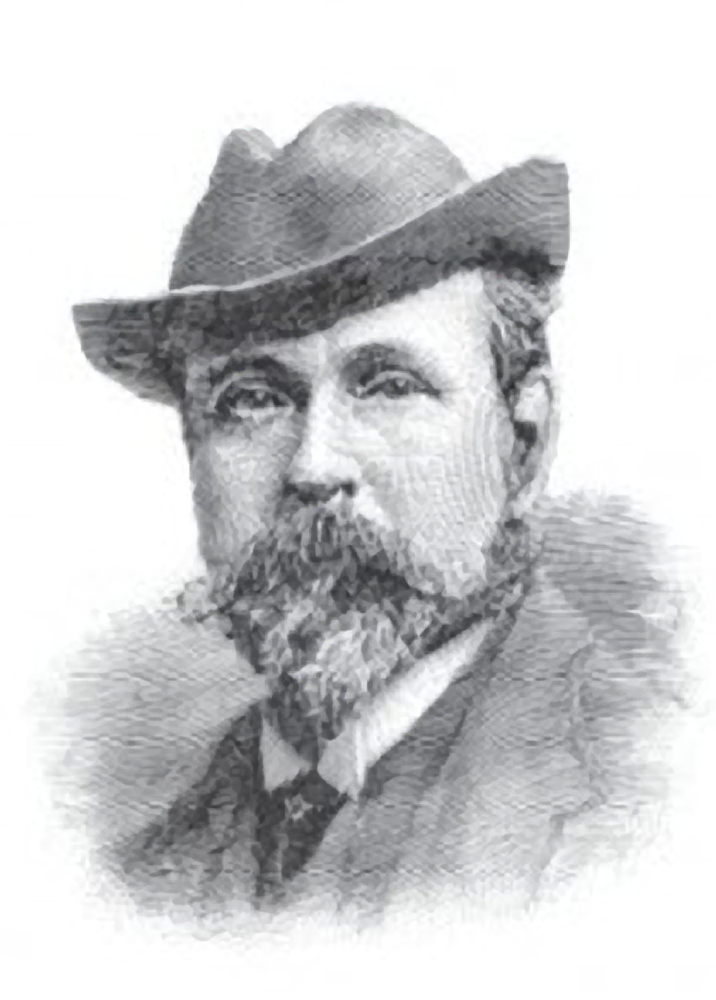 Alexander Milne Calder was born in Aberdeen, Scotland, the son of a tombstone carver. He began his career in Scotland, working for sculptor John Rhind, the father of sculptor J. Massey Rhind while attending the Royal Academy in Edinburgh. He moved to London and worked on the Albert Memorial in Kensington Gardens.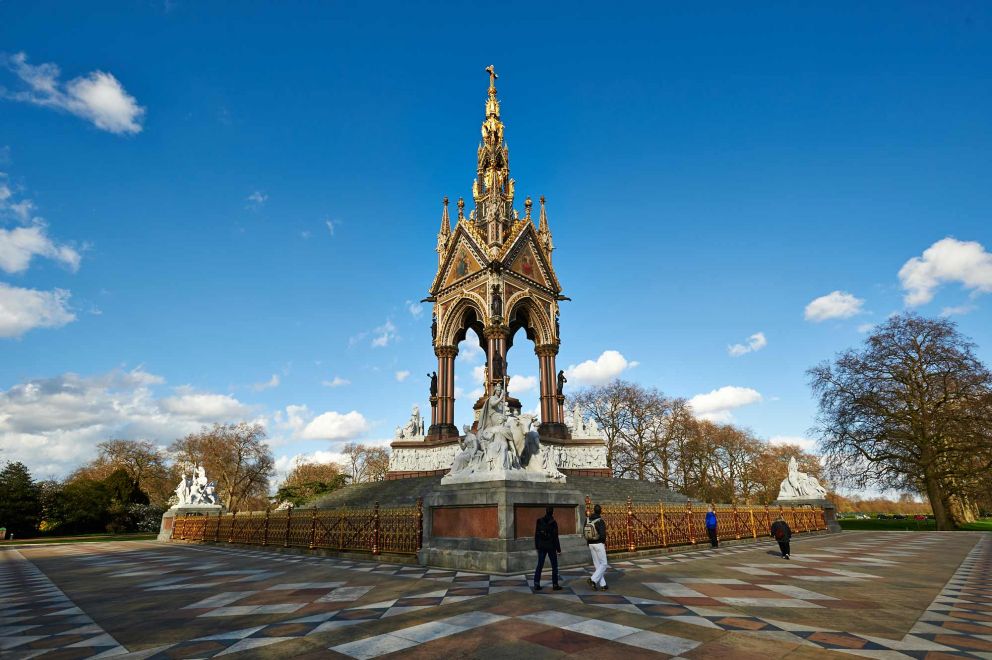 He emigrated to the United States in 1868 and settled in Philadelphia, where he studied with Joseph A. Bailly, and took classes (as would his son Alexander Stirling Calder) with Thomas Eakins at the Pennsylvania Academy of Fine Arts.
In 1873, he was hired by architect John McArthur, Jr. to produce models for the architectural sculpture of Philadelphia City Hall. The commission involved more than 260 pieces in marble and bronze, and took Calder 20 years to complete.
Also that same year, he was commissioned by the Association for Public Art (then the Fairmount Park Art Association) to create an equestrian statue of Major General George Gordon Meade for Fairmount Park.
Like many sculptors, Calder took commissions for various works. One of his most famous is The Warner Monument, centerpiece of the Warner family plot in Philadelphia's beautiful Laurel Hill Cemetery. Completed in 1889 , it is one of the most curious pieces of funerary sculpture in the United States. He carved a depiction of a slightly larger than life size female lifting the lid from the coffin of the wealthy coal magnate William Warner (1780-1855), so his soul could be released to the heavens. It is accepted that the face of the soul is that of Warner, which Calder had sculpted from a photograph. [TML note: I had the chance to visit this monument in 2014, and I've included some images from that excursion below. It is truly something to behold in person.]
Progenitor of a family of artists, his son Alexander Stirling Calder, and his grandson Alexander "Sandy" Calder, both became significant sculptors of the 20th century.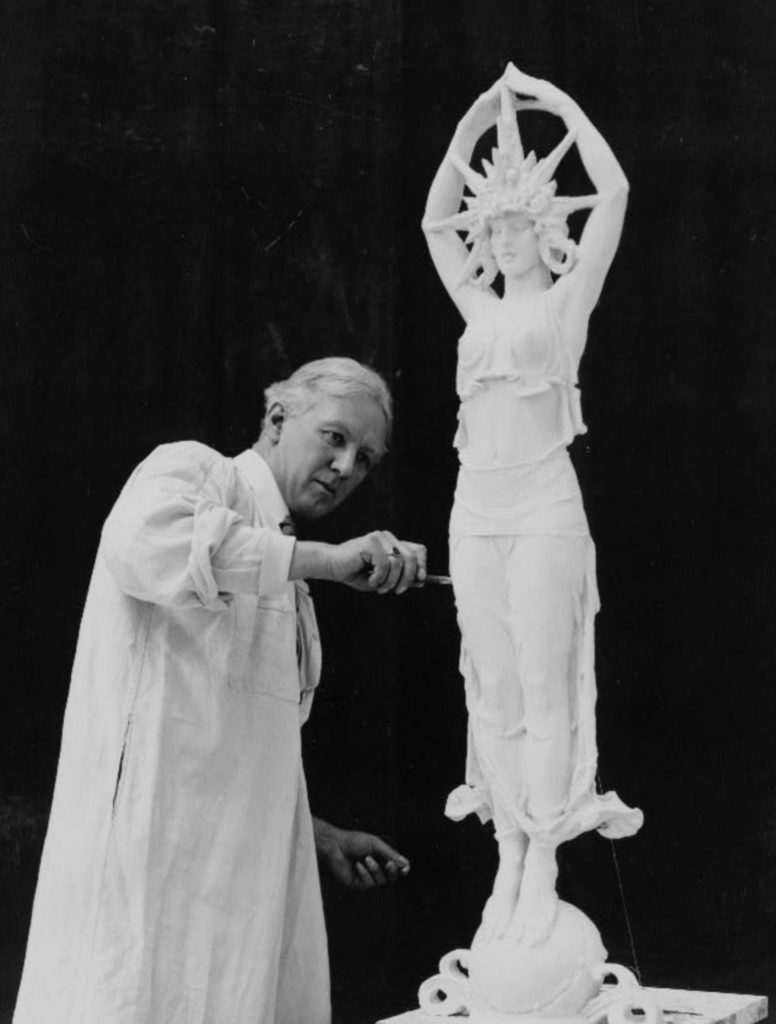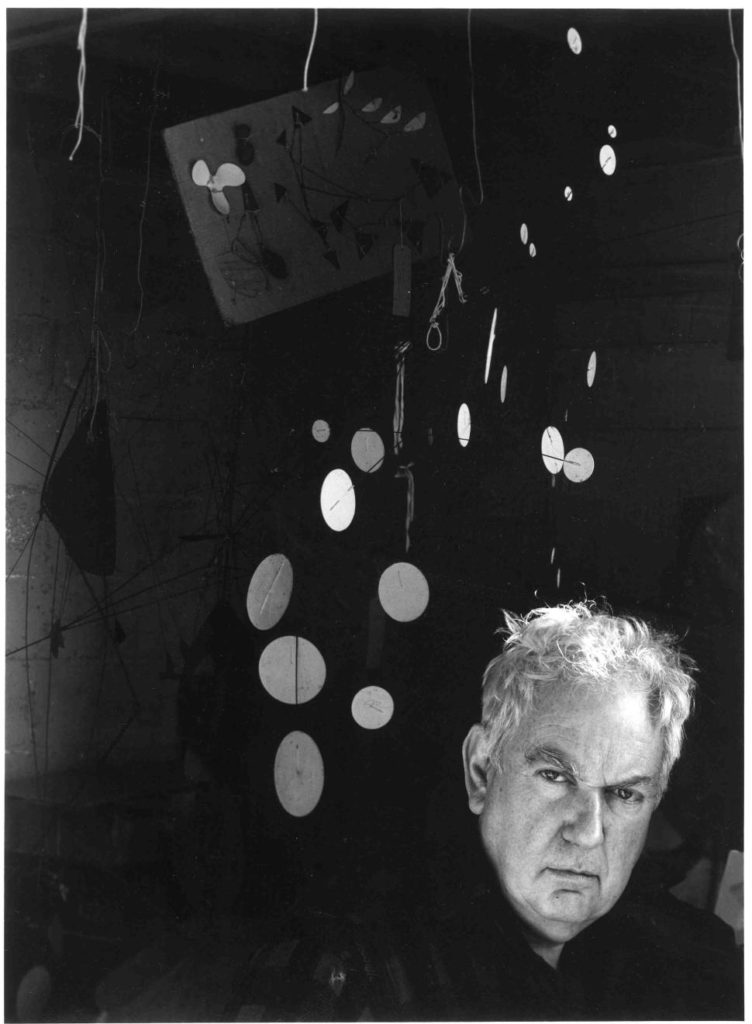 Alexander Milne Calder died on June 4, 1923 and is buried in West Laurel Hill Cemetery, in Bala Cynwyd, Pennsylvania.
---
Edited from:
---
TML Arts aims for accuracy in content and functionality in posts.
Click the button below to let us know about typos, incorrect information, broken links, erroneous attribution,
or additional relative information.
---
---
---
---